Do Labradoodles Make Good Therapy Dogs?  Labradoodles have proven to be exceptional therapy dogs, making them a popular choice for those needing emotional support.
In the realm of mental health support, therapy dogs have emerged as steadfast allies, offering a unique and comforting presence to those navigating the often tumultuous journey of emotional healing. Among the array of breeds stepping into this vital role, they have emerged as a promising contender. 
According to Journal of Veterinary Behavior underscored the remarkable impact therapy dogs, including Labradoodles, can have within the controlled environment of a hospital. The findings unveiled a positive influence on the well-being of patients, shedding light on the significant role these dogs play in promoting mental wellness. With their affectionate nature and innate ability to empathize, they are increasingly recognized for their potential to provide solace and companionship, forging a path toward brighter days for those grappling with mental health challenges. 
In this exploration, we delve into the distinctive attributes that position Labradoodles as a rising star in the realm of therapy dogs, illuminating the transformative effects of their presence on mental health.
Understanding Therapy Dogs: A Boon for Mental Health
Therapy dogs are specially trained canines offering emotional support to patients in various settings like hospitals, schools, and rehabilitation centers. Unlike service dogs, therapy dogs provide companionship to multiple people, enhancing mental well-being.
The Benefits of Therapy Dog Interaction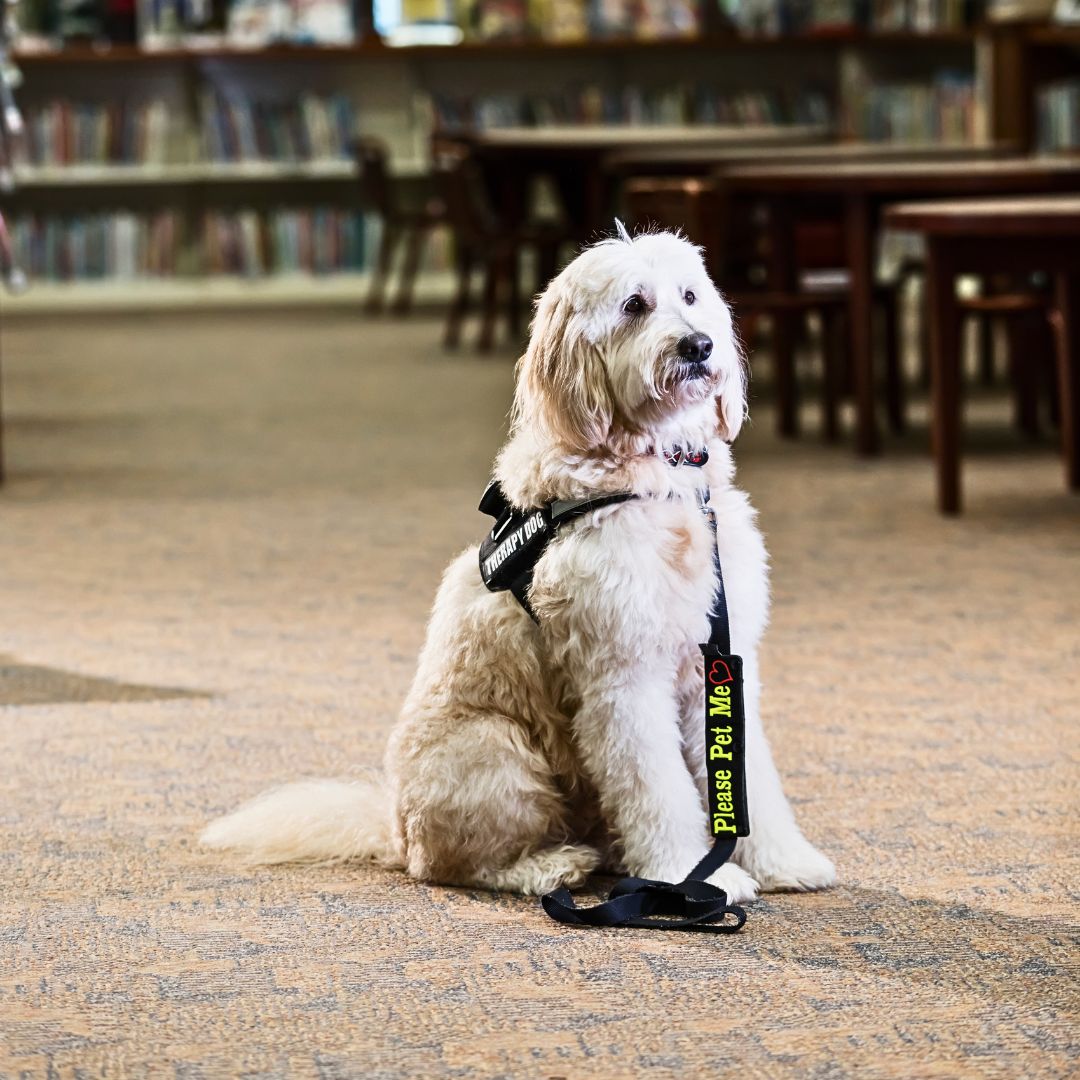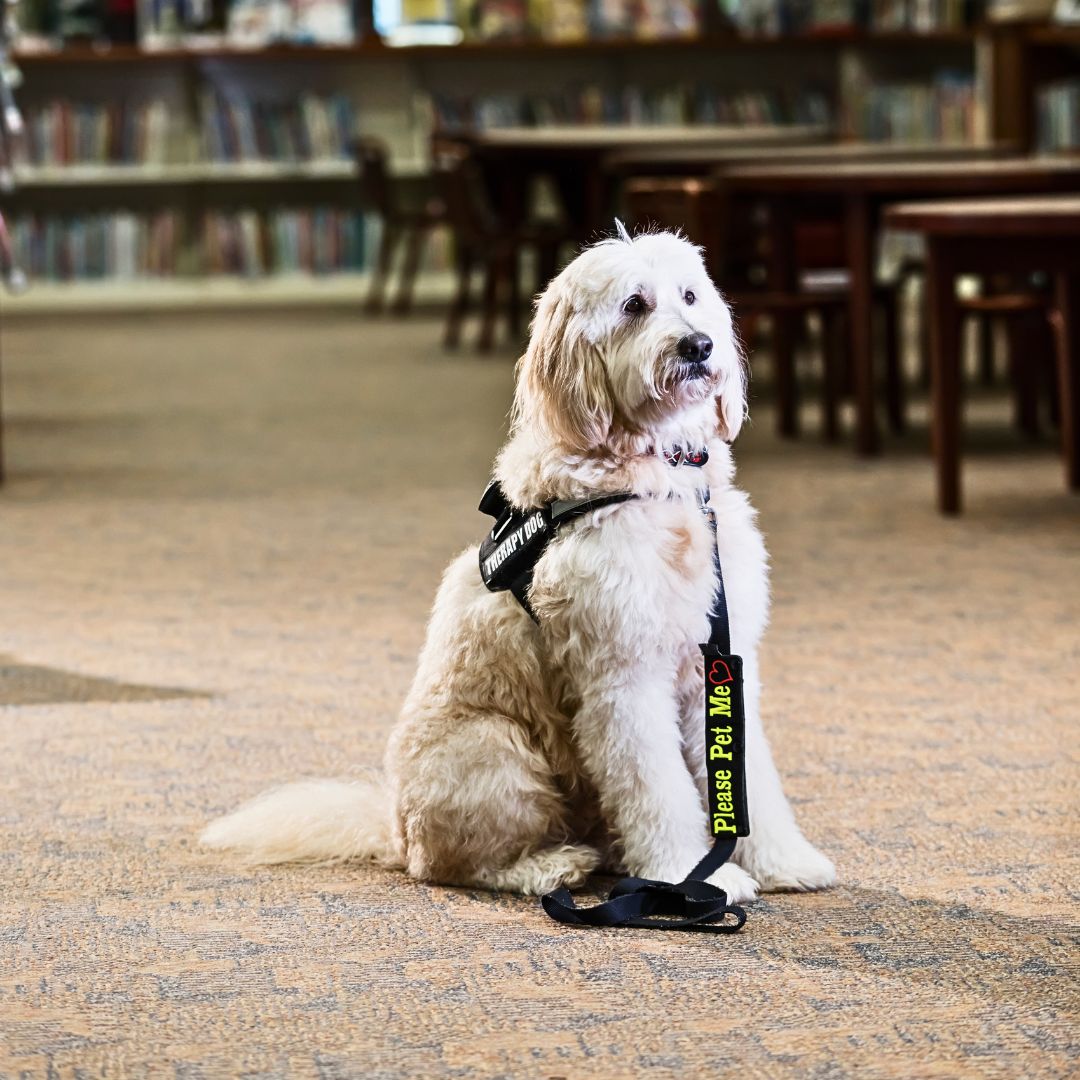 1. Emotional Support
Interacting with therapy dogs boosts the release of oxytocin, a hormone linked to bonding and reducing stress. Their affectionate presence offers emotional comfort, mitigating loneliness and fostering a sense of belonging.
2. Stress Reduction
Engaging with therapy dogs has been proven to lower cortisol levels and stress. This reduction in stress hormones leads to a calming effect, relieving anxiety and promoting overall relaxation.
Therapy dog sessions encourage socialization and communication, especially in individuals struggling with social interactions. The non-judgmental companionship of a therapy dog often helps break barriers, promoting verbal and non-verbal communication.
Studies have unequivocally supported the positive impact of therapy-dog interaction. Short-term, unstructured interactions with these trained canines significantly reduce self-reported anxiety and distress. These findings underscore the potential for therapy dogs, including Labradoodles, to be valuable assets in improving mental health outcomes and enhancing the overall quality of life for individuals facing emotional challenges.
Qualities of an Ideal Therapy Dog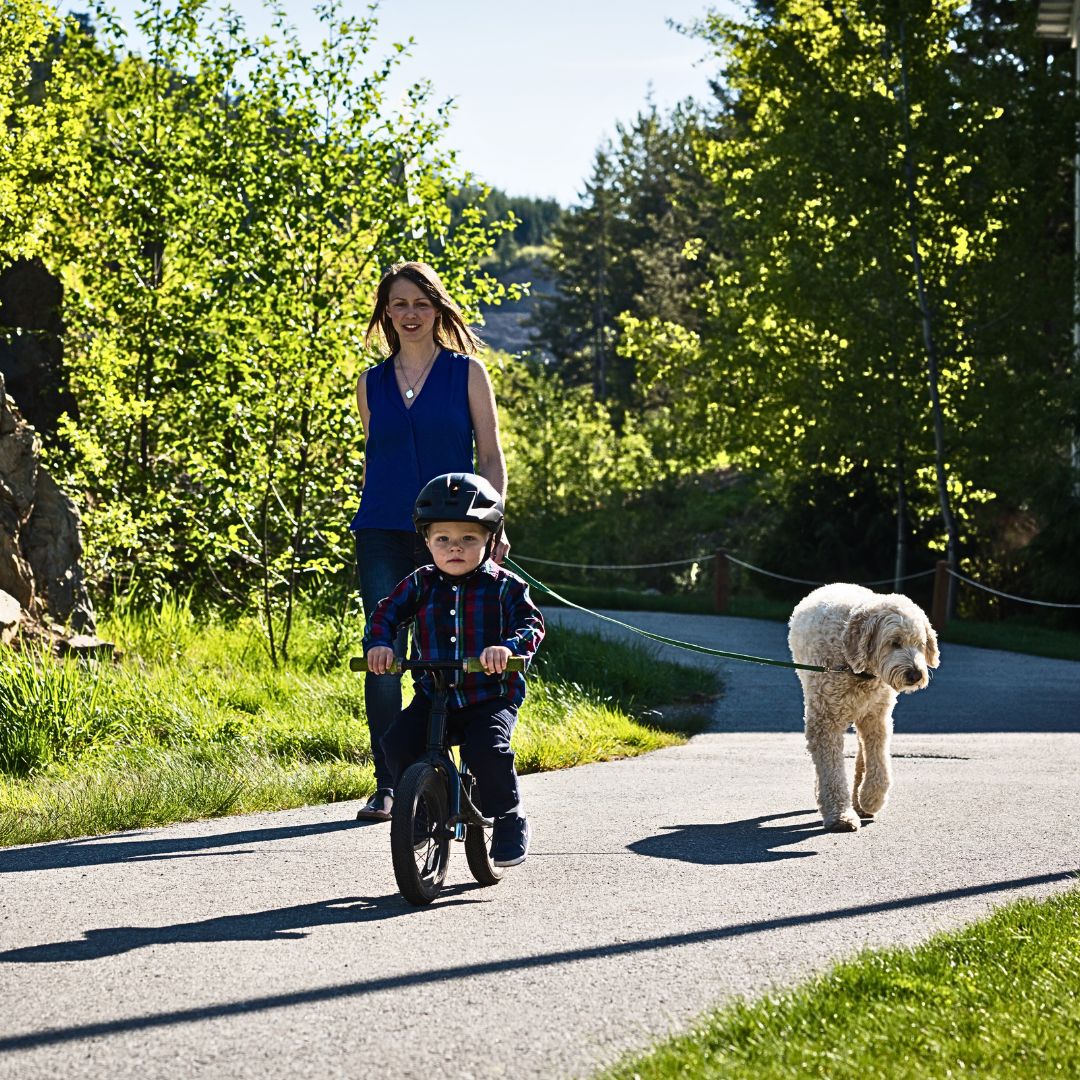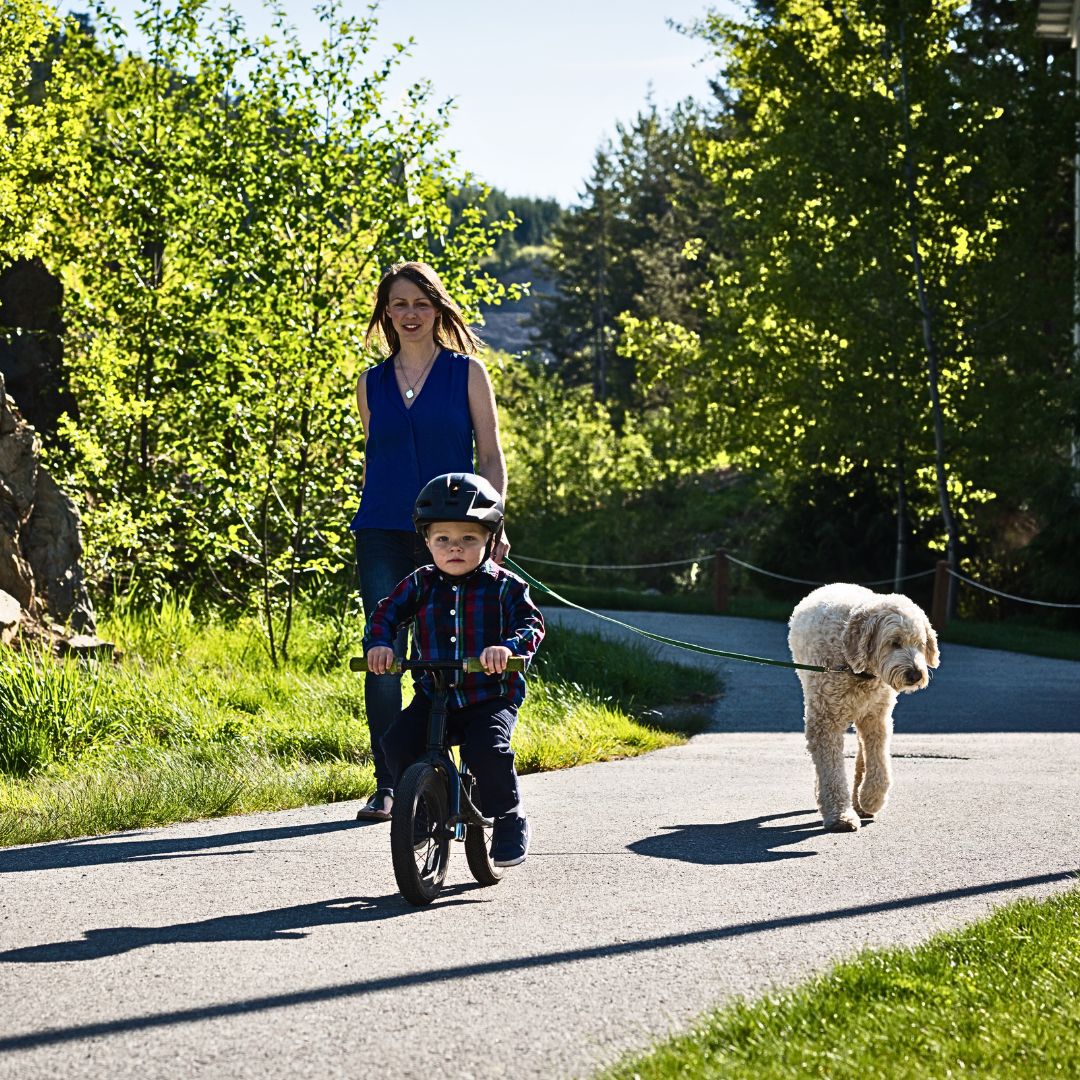 Temperament and Personality
Calm and Gentle Nature: 
An ideal therapy dog should possess a calm and gentle demeanour, offering comfort and reassurance to individuals seeking emotional support.
Empathy and Sensitivity: 
A therapy dog must demonstrate empathy and sensitivity towards human emotions, being attuned to people's needs for effective therapy sessions.
Trainability and Obedience
Labradoodles' Inherent Intelligence:
Labradoodles, known for their high intelligence, are easily trainable, a crucial trait for therapy dogs to learn and follow specific commands during therapy interactions.
Trainability Factors:
Motivation, consistency, and positive reinforcement techniques are vital in ensuring Labradoodles are obedient and receptive to training, enhancing their effectiveness as therapy dogs.
Labradoodles: The Unique Canine Blend
Labradoodles are a hybrid breed resulting in a cross of a Labrador Retriever and a Poodle. This combination aims to produce a dog with the Poodle's hypoallergenic coat and the Labrador's friendly temperament.
1. Physical Characteristics
Hypoallergenic Coats
Labradoodles typically inherit the hypoallergenic coat of the Poodle, making them a suitable choice for individuals with allergies to pet dander.
Size and Build
Their size and build can vary based on the Labrador and Poodle parentage, generally ranging from medium to large, and they possess an athletic and well-proportioned physique.
Temperament
Friendly and Outgoing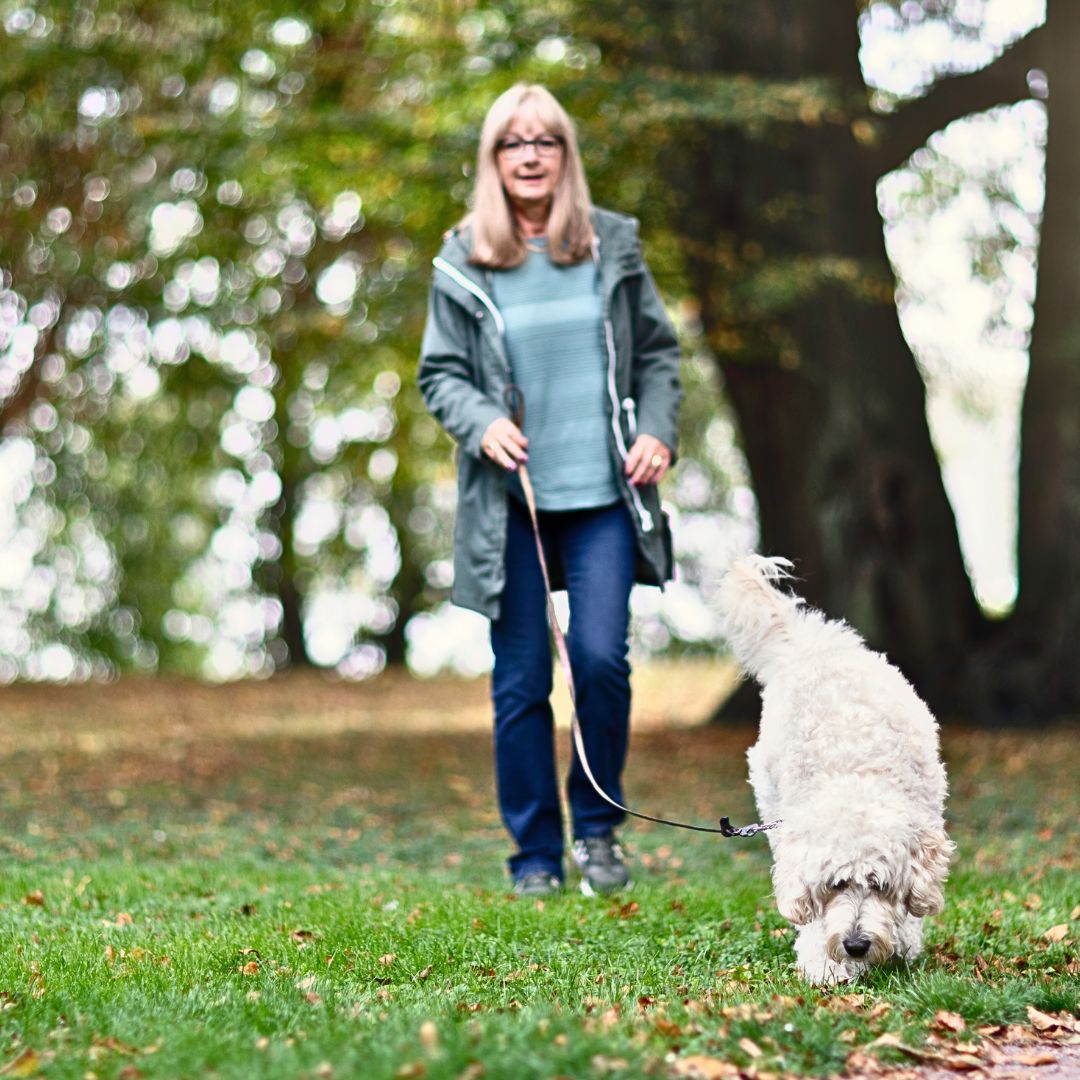 Labradoodles are known for their friendly, pleasant nature, making them great companions for individuals.
Energetic but Balanced
They exhibit a playful and energetic side while maintaining a balanced temperament, striking a good blend between being active and well-behaved. This trait makes them adaptable to various living situations and suitable for therapy and service roles.
Labradoodles and Therapy Work
Labradoodles possess a remarkable affinity for humans, making them exceptional candidates for therapy work. Their natural ability to form strong bonds and exhibit intuitive behaviour sets them apart.
Strong Bonding Instinct
According to the study of AKC, they have an inherent instinct to form close bonds with humans. This natural affinity allows them to quickly establish trust and rapport with individuals, a crucial aspect of effective therapy sessions.
Intuitive Behavior
Labradoodles are highly intuitive and capable of sensing human emotions and reacting accordingly. According to the Mental Health Foundation, they often adapt their behaviour to provide comfort and support, making them adept at comforting those in need during therapy interactions.
Training Labradoodles for Therapy Work
According to a report from AKC, Training begins with commands like sit, stay, and leash manners. This foundational training establishes discipline and ensures they follow instructions during therapy sessions.
Specialized Therapy Training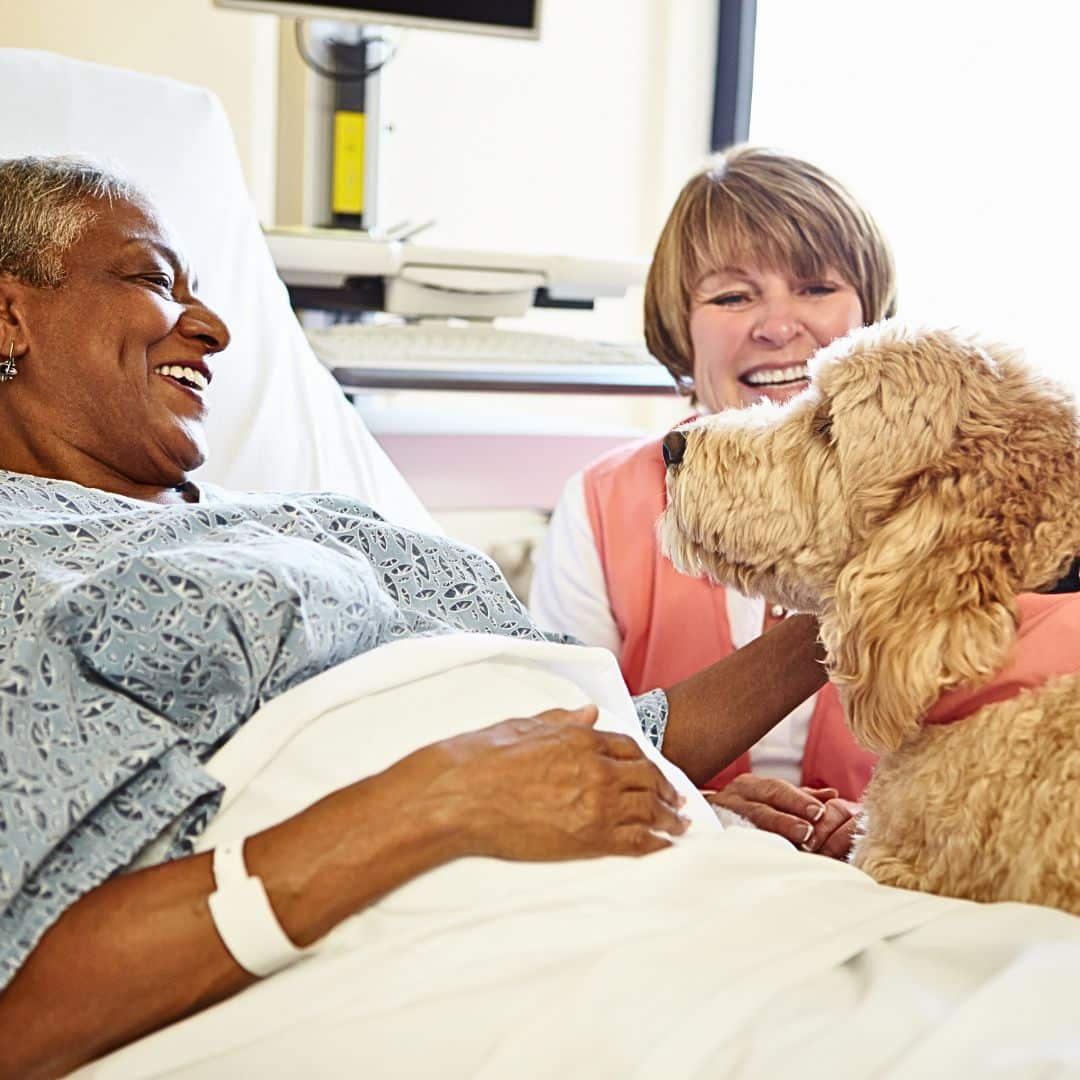 Labradoodles undergo specialized training to prepare them for the unique demands of therapy work. It includes exposure to different environments, teaching them to remain calm and focused amidst distractions. During therapy sessions, they also learn to respond appropriately to various individuals and their specific needs.
Labradoodles' inherent bonding instinct and intuitive behaviour, coupled with specialized therapy training, make them exceptional therapy dogs. Their ability to connect with individuals and adapt to various therapeutic settings highlights their potential to provide comfort, support, and healing to those in need. Training them for therapy work involves a combination of fundamental obedience training and specialized skills that equip them for the rewarding role of being therapy dogs.
The Impact of Labradoodles on Therapy Patients
The Labradoodle, a crossbreed between Labrador Retrievers and Poodles, has demonstrated notable positive effects on therapy patients.
Labradoodles Reduce Anxiety and Stress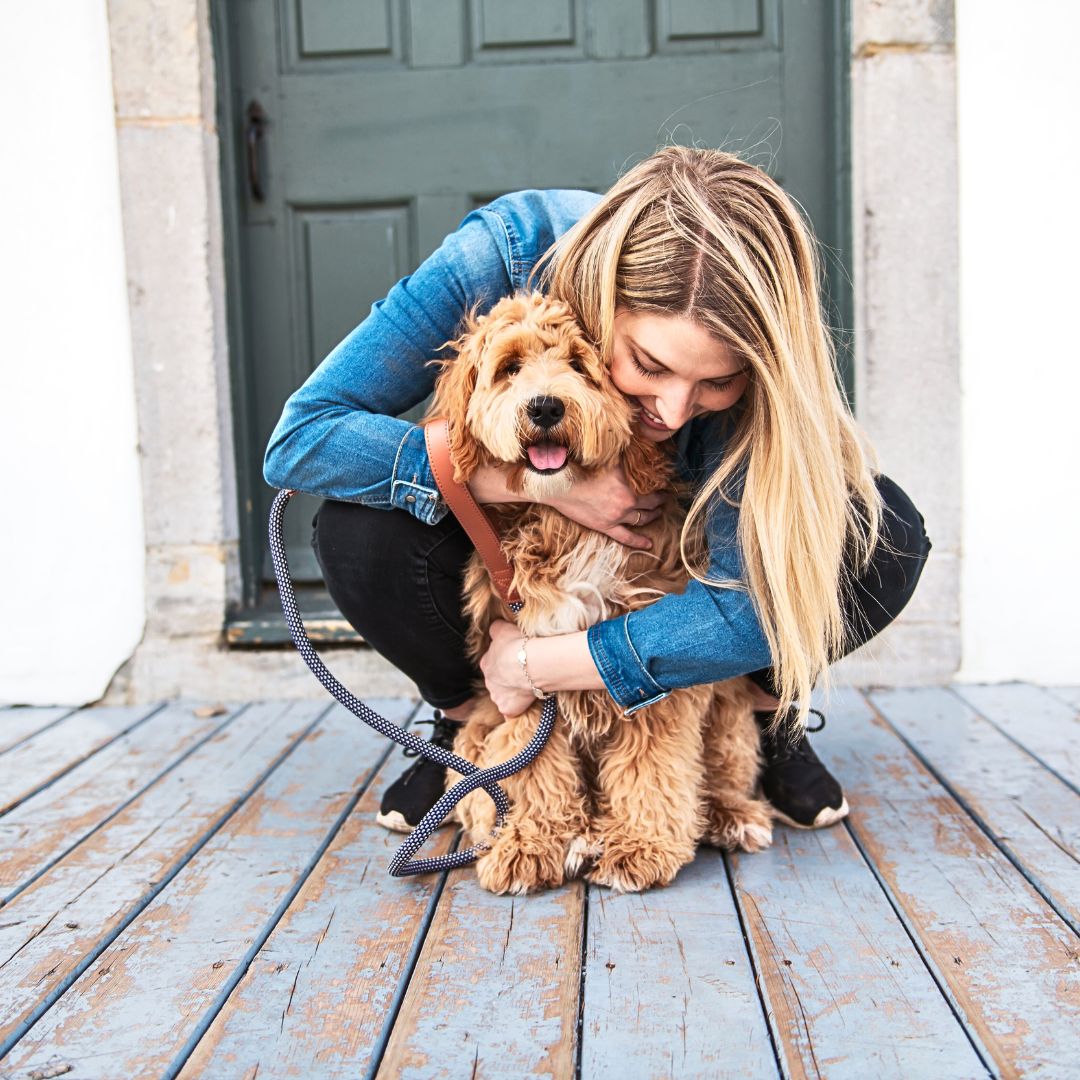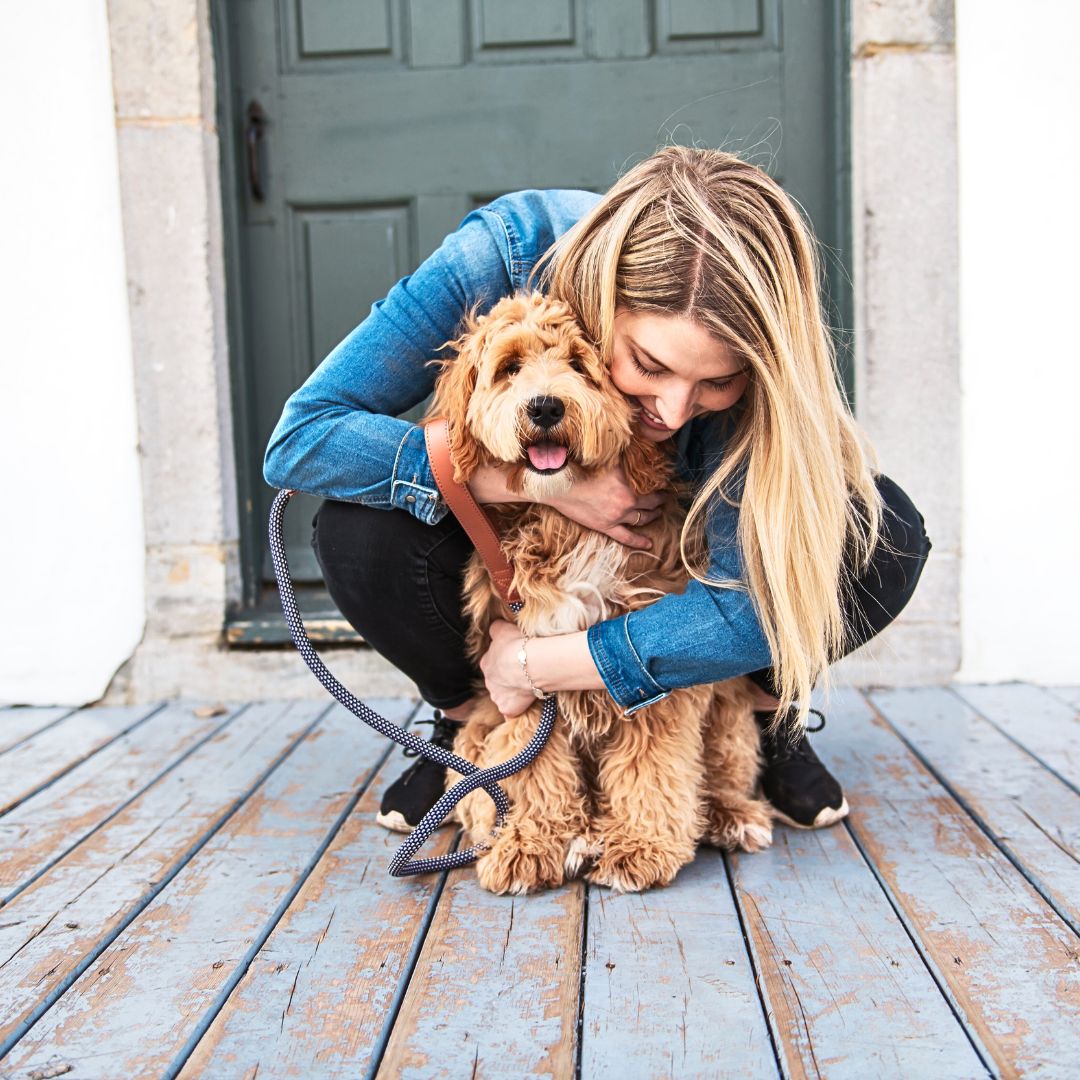 They are known for their gentle and affectionate nature. Their presence alone has reduced anxiety and stress levels in therapy patients. Interacting with these dogs can trigger the release of oxytocin, a hormone of bonding and relaxation. This hormonal response effectively lowers stress levels and promotes a sense of calm.
Labradoodles Enhance Social Interaction
Labradoodles excel in enhancing social interaction among therapy patients. Their friendly disposition encourages individuals to engage more with one another. Patients often find communicating and connecting with their peers easier when a Labradoodle is present. This increased social interaction can improve emotional well-being and a sense of belonging.
Labradoodles in Various Therapy Settings
Labradoodles' gentle temperament and intuitive behaviour have proven invaluable in diverse therapy settings.
●    Hospitals and Healthcare Facilities
Labradoodles offer emotional support to hospital patients, reducing anxiety and providing comfort during recovery. Their presence helps in creating a positive atmosphere within medical facilities.
●    Schools and Educational Institutions
Labradoodles play a crucial role in schools, offering emotional assistance to students. They help reduce stress and anxiety, promoting a conducive learning environment. Interaction with these dogs also teaches empathy and compassion.
●    Rehabilitation Centers
In rehabilitation centers, Labradoodles aid individuals in their recovery process. Their presence boosts morale, encourages physical activity, and assists in mental rehabilitation, contributing to a faster recovery.
●    Retirement Homes
Labradoodles bring joy and companionship to mature adults in retirement homes. Their friendly demeanour helps alleviate loneliness and gives them a sense of purpose, improving their overall well-being.
●    Disaster Relief and Crisis Situations
Labradoodles, trained in crisis intervention, are invaluable in disaster-stricken areas. They comfort survivors and relief workers, helping them cope with trauma and stress during challenging times.
Labradoodles' versatility and adaptability make them excellent therapy dogs in various settings. Their ability to provide emotional support and comfort, whether in healthcare facilities, schools, rehabilitation centers, retirement homes, or disaster relief situations, underscores their essential role in promoting mental and emotional well-being across diverse communities.
Comparing Labradoodles to Other Therapy Dog Breeds
Labradoodles are popular therapy dog breeds due to their gentle temperament and hypoallergenic coat, making them suitable for diverse settings. Golden Retrievers and Labrador Retrievers are renowned therapy dogs known for their pleasant nature and trainability. 
Meanwhile, German Shepherds excel in tasks requiring focus and protection. Poodles are also valued as therapy dogs with their intelligence and low-shedding coats. Ultimately, the choice between Labradoodles and other breeds depends on specific therapy needs, allergies, and preferences, but all mentioned breeds can be excellent choices for providing emotional support and comfort.
Labradoodles vs. Golden Retrievers
| | | |
| --- | --- | --- |
| Criteria            | Labradoodles | Golden Retrievers |
| Hypoallergenic Coats | Yes, often hypoallergenic | No, sheds more |
| Size | Varies (standard, medium, mini) | Standard size |
| Temperament | Friendly, intuitive | Friendly, gentle, sociable |
| Intelligence | Highly intelligent | Highly intelligent |
| Adaptability | Adapts well to various settings | Adapts well to various settings |
Labradoodles vs. Poodles
| | | |
| --- | --- | --- |
| Criteria | Labradoodles | Poodles |
| Hypoallergenic Coats | Yes, often hypoallergenic | Yes, hypoallergenic |
| Size | Varies (standard, medium, mini) | Varies (standard, mini, toy) |
| Temperament | Friendly, intuitive | Intelligent, alert, trainable |
| Coat Maintenance | Regular grooming needed | Regular grooming needed |
| Exercise Needs | Moderate to high | Moderate to high |
Conclusion 
Labradoodles are exceptional as therapy dogs owing to their gentle temperament, empathy, and intelligence. Their hypoallergenic coats and intuitive behaviour make them comforting companions in diverse therapy settings, from hospitals to schools.
The future for Labradoodle therapy dogs looks promising as their popularity continues to rise and more people recognize their potential in aiding emotional well-being. If you're seeking a loving therapy dog, consider a Labradoodle. 
Contact us today to find adorable Labradoodle puppies and embark on a rewarding journey with a therapy companion that can significantly improve lives.