Empowering Your Child To Overcome Fear of Dogs is a powerful way to empower them. Children often face social and sensory issues. Children often face social and sensory issues.
Children with autism often face significant social and sensory challenges. They may struggle with communication, experience sensory sensitivities, and difficulty engaging with others. These obstacles can lead to feelings of isolation and frustration. 
Many parents and caregivers of autistic children are agitated by the limited options available for addressing these challenges. Traditional therapies, while valuable, may not always yield the desired results. Finding effective strategies to enhance social interaction and sensory regulation can be a source of ongoing stress.
Labradoodles offer a promising solution to these challenges. Their gentle temperament and social nature make them ideal companions for autistic children. In this article, we will discuss how Labradoodles can help improve social skills by providing a non-judgmental and supportive presence.
Understanding Autism Spectrum Disorder (ASD) and ways of

e

mpowering Your Child To Overcome Fear of Dogs
Autism Spectrum Disorder (ASD) is a neuron development-related disease in which patients suffer different challenges while having social communication. According to the study of CDC, it is a spectrum disorder, meaning that it shows symptoms differently in each individual. At its core, ASD affects a person's social communication and behaviour.
Common Challenges Faced by Children with Autism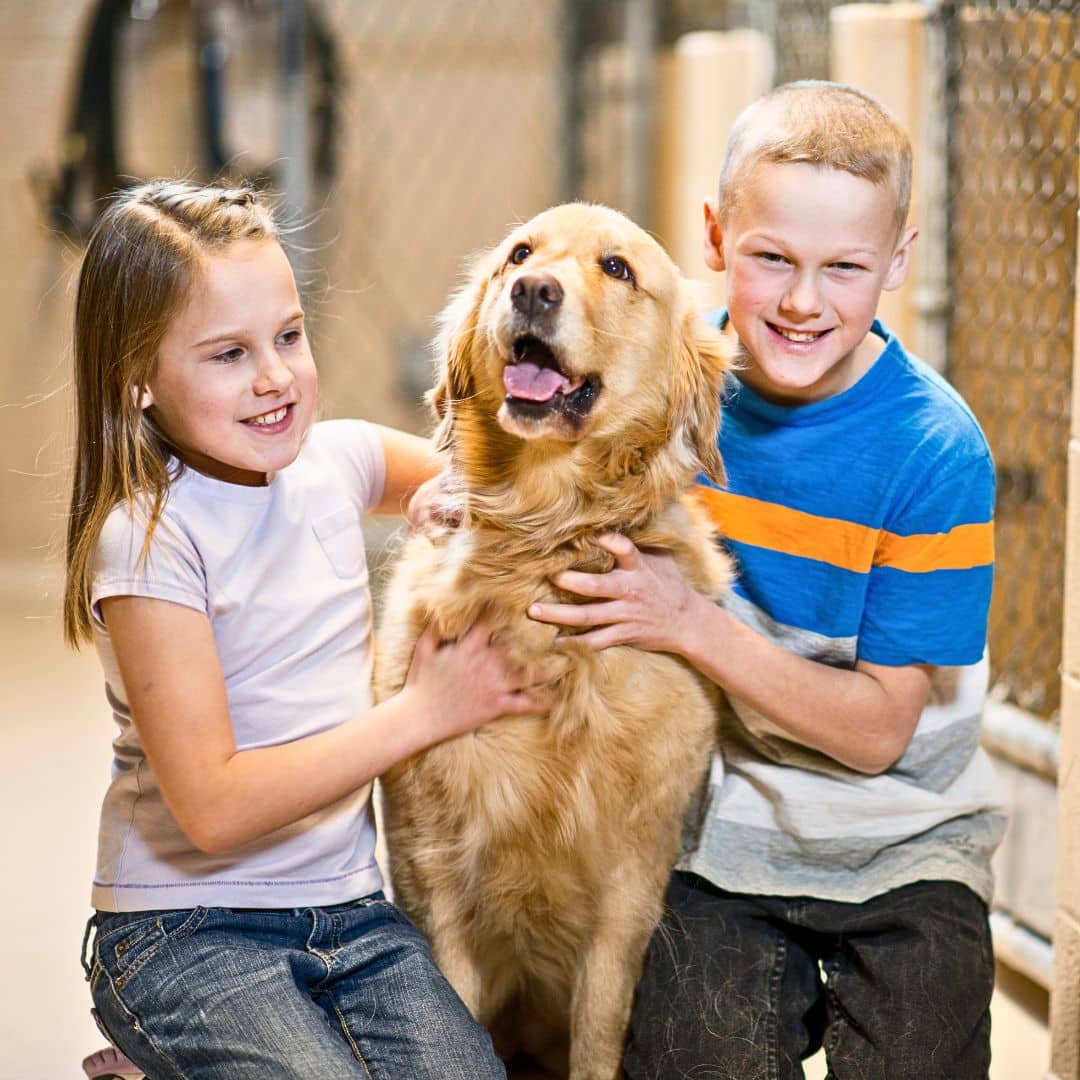 Understanding these challenges is crucial for providing appropriate support and interventions for children with autism. These are some common challenges.
1. Social Interaction Difficulties:
Children with ASD often struggle with social interactions. They may find making eye contact, understanding social cues, or engaging in reciprocal conversations challenging. These difficulties can cause isolation and make forming friendships a formidable task.
2. Sensory Sensitivities

Sensory sensitivities are a prevalent challenge in autism. Individuals with ASD may experience heightened or diminished sensory responses to stimuli such as light, sound, touch, taste, or smell. For some, seemingly ordinary sensations can be overwhelming or painful, making it hard to navigate their environment.
The Therapeutic Benefits of Animal-

Assisted Therapy and Way of

Empowering Your Child To Overcome Fear of Dogs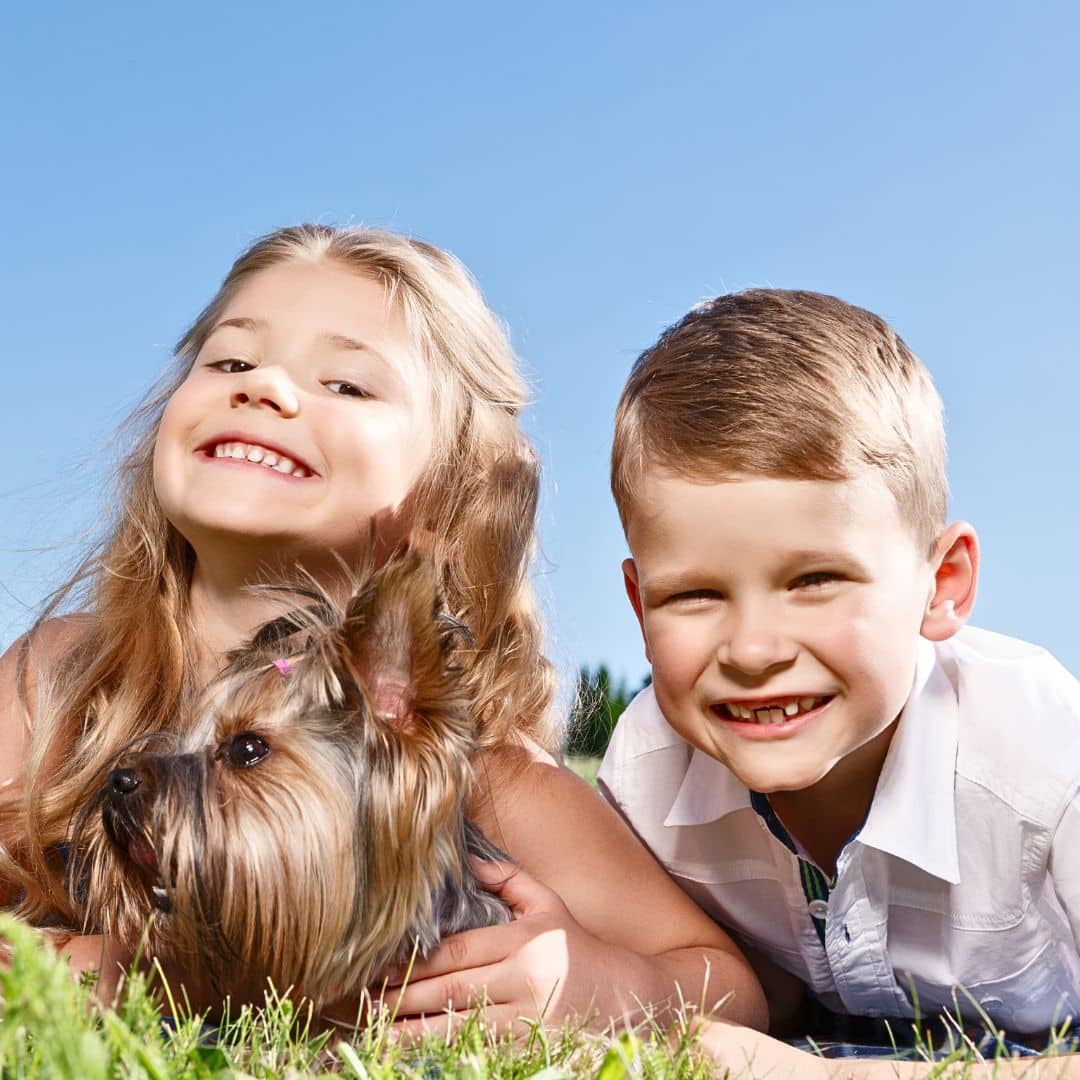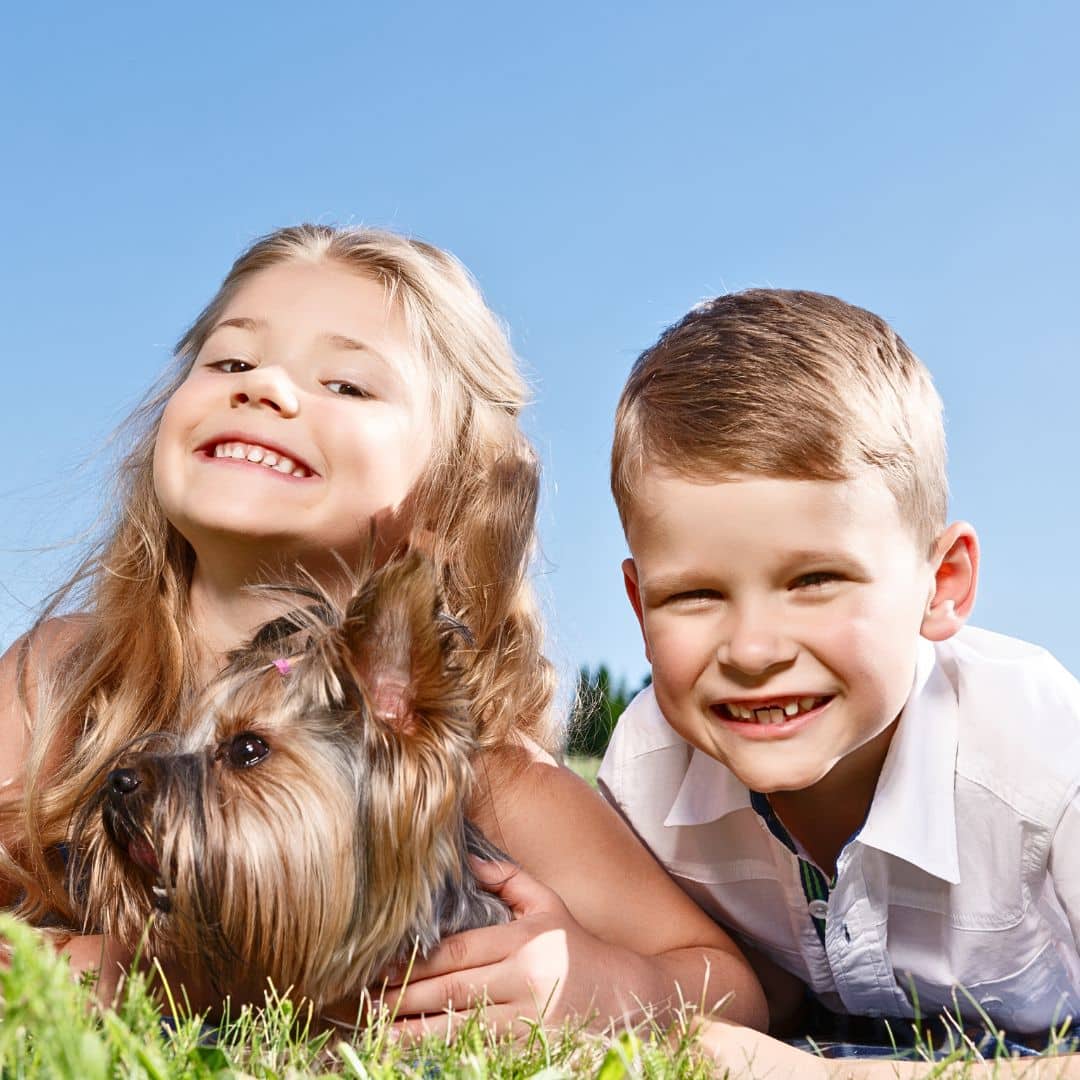 According to research by American Addiction Centers, animal-assisted therapy, including the involvement of Labradoodles, offers various advantages for individuals with autism spectrum disorder (ASD). This therapeutic approach has been shown to provide a wide range of benefits, encompassing emotional, social, and physical aspects: 
1.   Emotional Benefits:
·   Emotional connections: Interacting with animals like Labradoodles can foster deep emotional bonds, providing comfort and security for autistic individuals.
·   Stress reduction: The presence of a calming and non-judgmental animal can reduce stress and anxiety, promoting emotional well-being.
2.   Social Advantages:
·   Social facilitation: Labradoodles can act as social catalysts, encouraging social interactions and enhancing communication skills.
·   Improved self-esteem: Successful interactions with therapy animals can boost self-confidence and self-esteem in individuals with ASD.
3.   Physical Gains:
·   Sensory regulation: Labradoodles' tactile interactions can help individuals with autism regulate their sensory sensitivities, improving comfort in various environments.
·  Physical activity: Engaging with a Labradoodle can encourage physical activity and exercise, promoting overall health.
Why Labradoodles for Autism Therapy?
The Labradoodle has gained popularity as an excellent choice for autism therapy thanks to their unique qualities that cover the specific needs of individuals on the autism spectrum.
Hypoallergenic Fur:
Labradoodles are often preferred for therapy due to their hypoallergenic fur. Many individuals with autism have sensitivities and allergies, and they have low-shedding coats that significantly reduce allergens in the environment. This feature makes them suitable companions for children with allergies, allowing them to benefit from the therapeutic presence of a dog without health concerns.
Gentle Temperament:
Another compelling reason for choosing Labradoodles is their gentle and affectionate temperament. These dogs are known for their calm and patient disposition, essential when working with autistic individuals. Their ability to remain composed in various situations makes them reliable companions for children who may have difficulty with loud noises or sudden movements.
Moreover, Labradoodles are highly trainable, making them adaptable to specific therapy needs. Their willingness to learn and obey commands ensures a safe and harmonious interaction with autistic children. Overall, Labradoodles' hypoallergenic qualities and gentle temperament position them as ideal therapy dogs, capable of providing consistent support and comfort to children with autism.
Labradoodles as Social Companions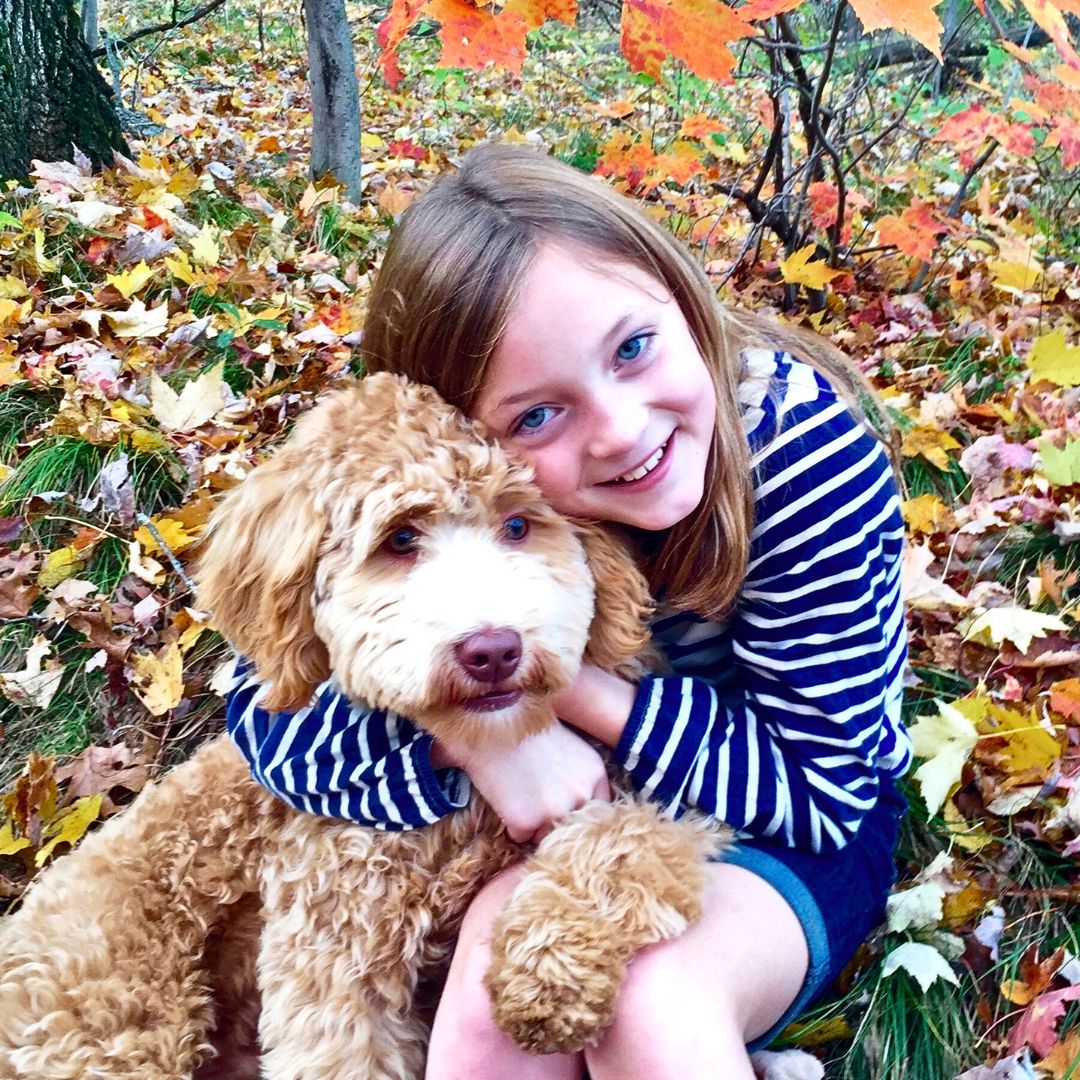 They play a pivotal role in aiding children with autism to develop essential social skills. Their unique qualities and interactions offer valuable growth opportunities:
1.   Facilitating Social Skills:
· Labradoodles provide a non-judgmental and accepting presence, helping children with autism feel more at ease in social situations.
· Their love can act as a bridge for communication, fostering engagement between the child and their peers, therapists, or family members. 
2.   Real-Life Success Stories:
· Countless real-life success stories attest to the positive impact of Labradoodles as social companions. For instance, a young boy with autism who struggled to make friends found comfort in his Labradoodle, leading to increased social interactions at school.
In one case, a non-verbal child began using words to request his Labradoodle's presence, marking a significant breakthrough in his communication development.
These anecdotes and studies underline the remarkable role Labradoodles play in enhancing social skills, making them valuable partners in the journey of children with autism towards improved social interactions.
Sensory Regulation and Labradoodles
Labradoodles are uniquely equipped to assist in sensory regulation for children with autism, offering a calming presence that helps manage sensory overload effectively:
1.   Tactile Sensory Input:
2. According to research, Labradoodles provide tactile input through gentle touch and cuddling, which can be comforting for autistic children who may seek or avoid certain types of touch.
3. The soft fur and cuddly nature of Labradoodles can offer a soothing experience, aiding in tactile sensory regulation.
4.   Calming Presence:
5. Labradoodles' calm demeanour and predictable behaviour create a reassuring environment for autistic children. The presence of a therapy dog can act as a sensory anchor, helping children feel grounded.
6. In sensory overload, the Labradoodle's steady companionship can provide comfort and emotional regulation.
7.   Sensory-Friendly Interactions:
8. Trained Labradoodles can engage in sensory-friendly activities, such as deep pressure therapy, which involves the dog applying gentle pressure through leaning or lying on the child. This can help reduce anxiety and sensory discomfort.
9. Their keen ability to adapt to the child's sensory needs makes Labradoodles invaluable in sensory regulation strategies. 
Labradoodles and Communication
Labradoodles play a remarkable role in facilitating communication for non-verbal or minimally verbal autistic children:
1.   Non-verbal Communication:
2. Labradoodles offer a non-verbal avenue for expression. Children can communicate their emotions, needs, and desires through gestures, body language, or interactions with the dog.
3. This non-verbal exchange can be less intimidating than verbal communication, allowing children to communicate at their own pace.
4.   Expression through Bond:
5. Children often form strong bonds with Labradoodles, leading to instances where they use the dog to express themselves. For example, a child may hug the Labradoodle when feeling sad or anxious, conveying their emotions effectively.
6. These interactions provide a means of self-expression and can serve as a bridge to more conventional forms of communication.
The Bond Between Labradoodles and Children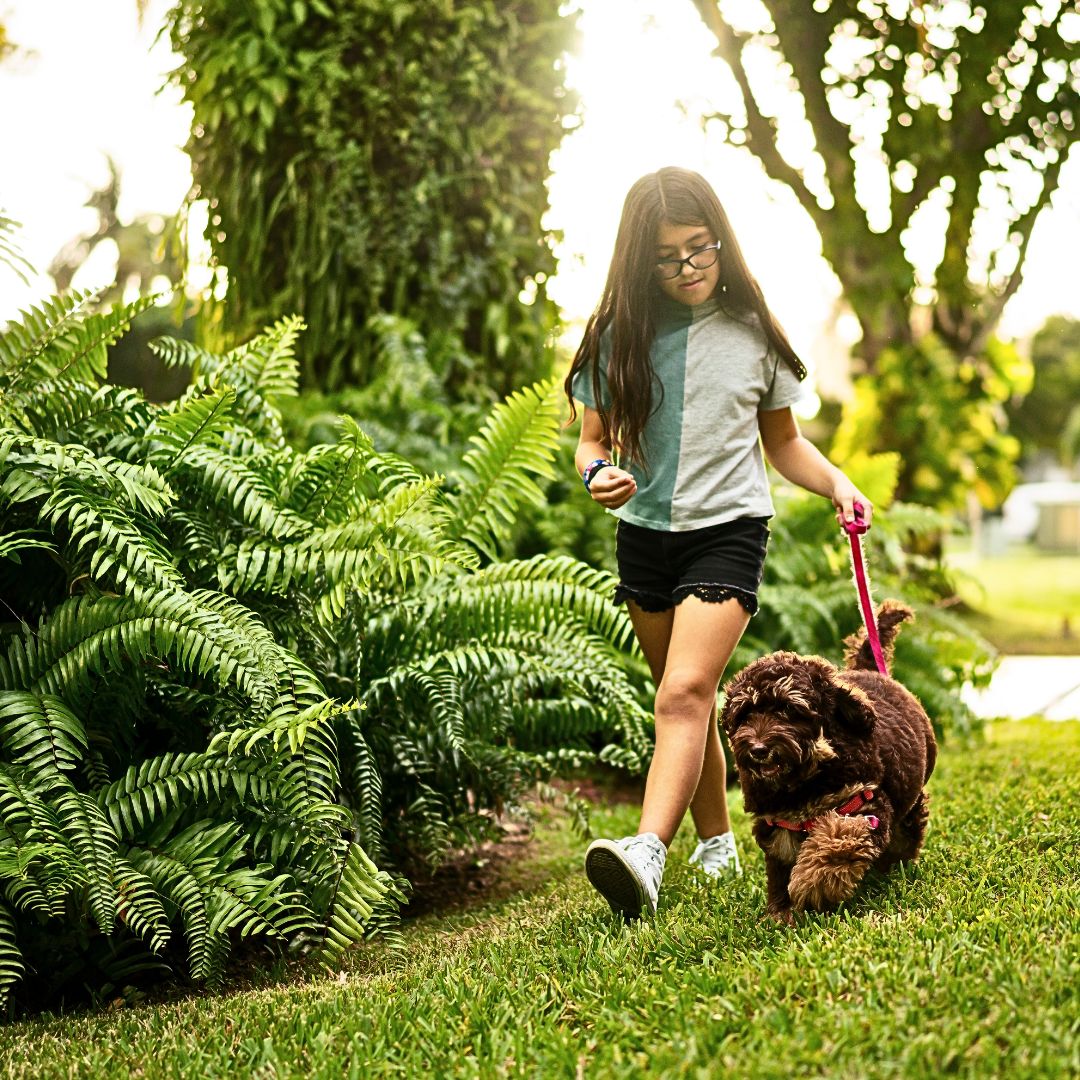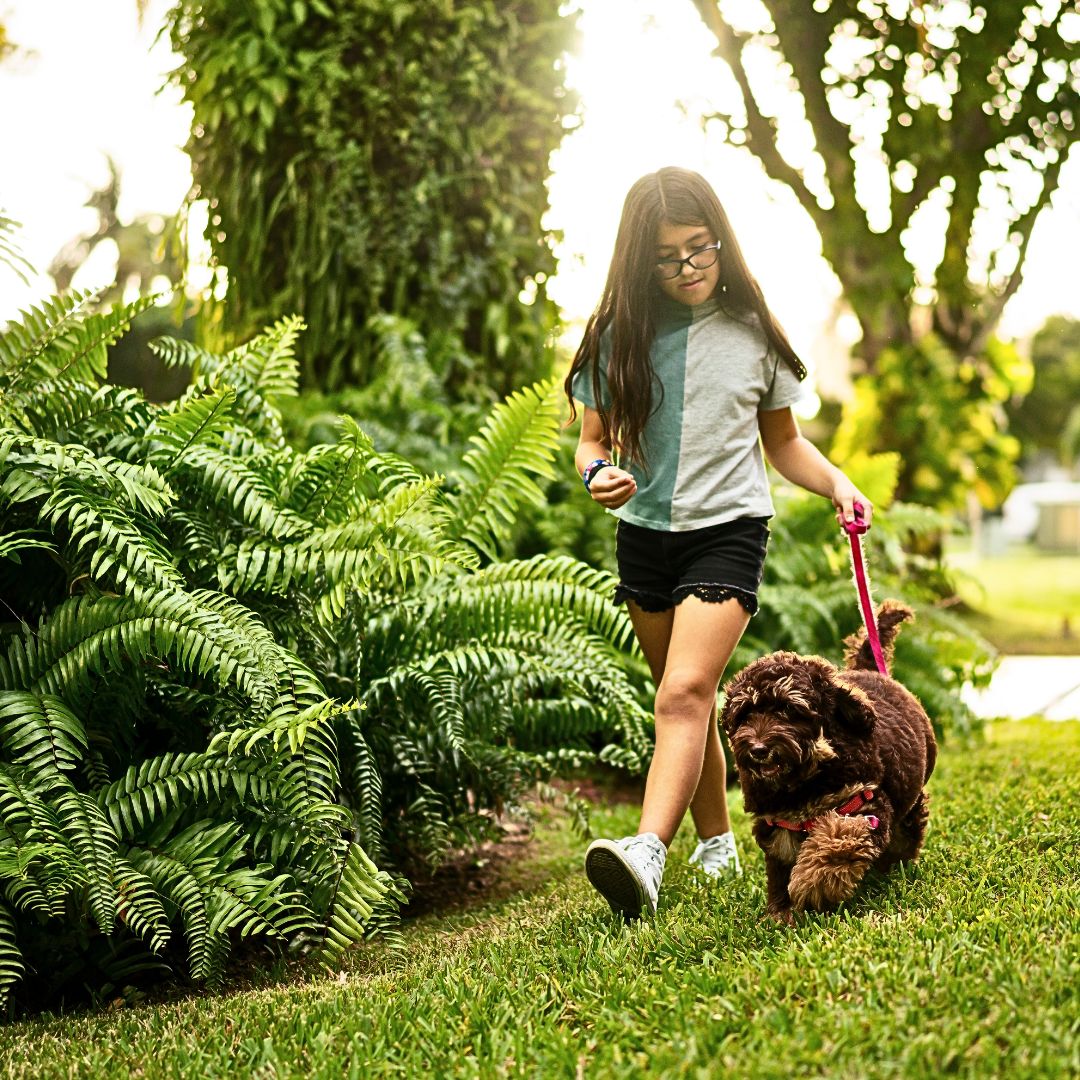 These are the main points about the bond between Labradoodles and children.
1.   Emotional Connection:
2. Labradoodles often form deep emotional bonds with autistic children. Their loyalty and affection provide a consistent source of comfort.
3. The unconditional love and acceptance offered by these dogs resonate profoundly with children on the autism spectrum.
4.   Heartwarming Anecdotes:
5. Countless heartwarming anecdotes showcase the special bond between Labradoodles and autistic children. Stories of children confiding in their Labradoodles, finding solace in their presence during stressful moments, and even achieving developmental milestones through this unique connection abound.
6. These anecdotes emphasize the transformative power of Labradoodles in the lives of children with autism, highlighting the extraordinary relationships that can develop.
Training Labradoodles for Autism Therapy
Proper training equips Labradoodles with the skills needed to be effective and reliable therapy companions for children with autism.
These are some:
1.   Critical Training:
· Training ensures that Labradoodles exhibit gentle and predictable behaviour, promoting a comfortable and secure environment for autistic children.
2.   Essential Skills:
· Labradoodles are highly desirable for their exceptional qualities, including being well-trained, patient, and gentle. These essential skills make them great companions and ensure harmonious interactions with individuals of all ages.
Skills like deep pressure therapy, where the dog applies gentle pressure, are taught to assist in sensory regulation and comfort.

Labradoodles in Educational and Therapeutic Environments:
1. Labradoodles serve as therapy dogs in schools, offering emotional support and comfort to students.
2. They help reduce stress and anxiety and create a positive atmosphere for learning.
3. Labradoodles are particularly beneficial in special education settings, aiding children with autism in improving social interactions and communication skills. 
Ethical Considerations:
Using Labradoodles in therapy raises ethical concerns related to responsible breeding and treatment of therapy dogs. Ethical considerations include ensuring that Labradoodles used in medicine are bred responsibly and prioritizing their health and well-being over profit. Moreover, therapy dogs should be treated with kindness and respect, receiving proper training and care to fulfill their roles effectively without experiencing undue stress or harm. Ethical guidelines and regulations must be in place to safeguard both the dogs' welfare and the well-being of those seeking therapy services.
Conclusion
When properly cared for and trained, Labradoodles positively impact children with autism, offering companionship and emotional support. To maximize this potential, it is crucial to encourage further research and exploration of animal-assisted therapy in autism treatment. 
If interested in the therapeutic benefits of Labradoodles, consider reaching out to reputable therapy dog organizations or professionals with experience in this field to explore their services and gain insights into the transformative experiences they can provide for individuals with autism.