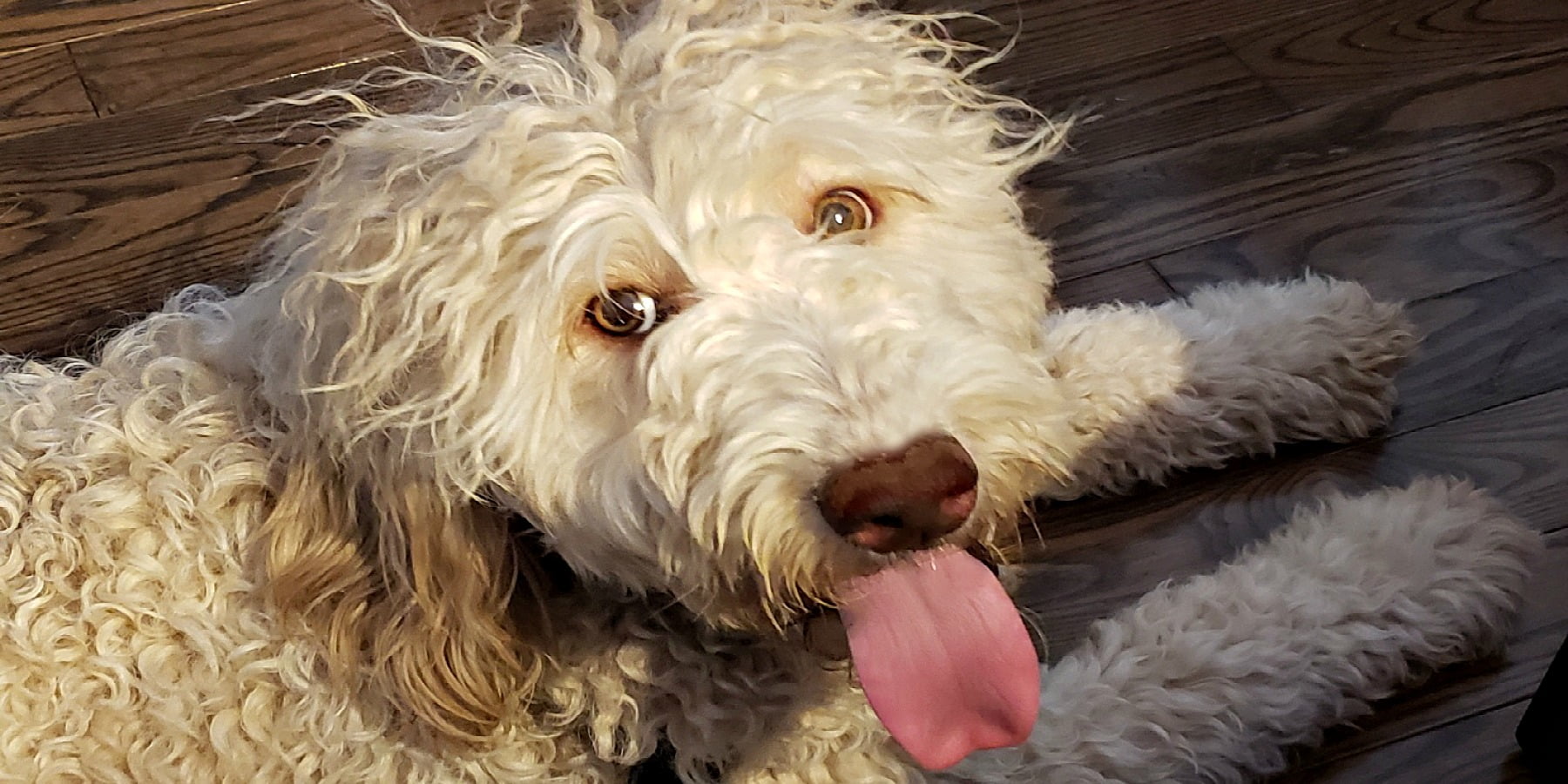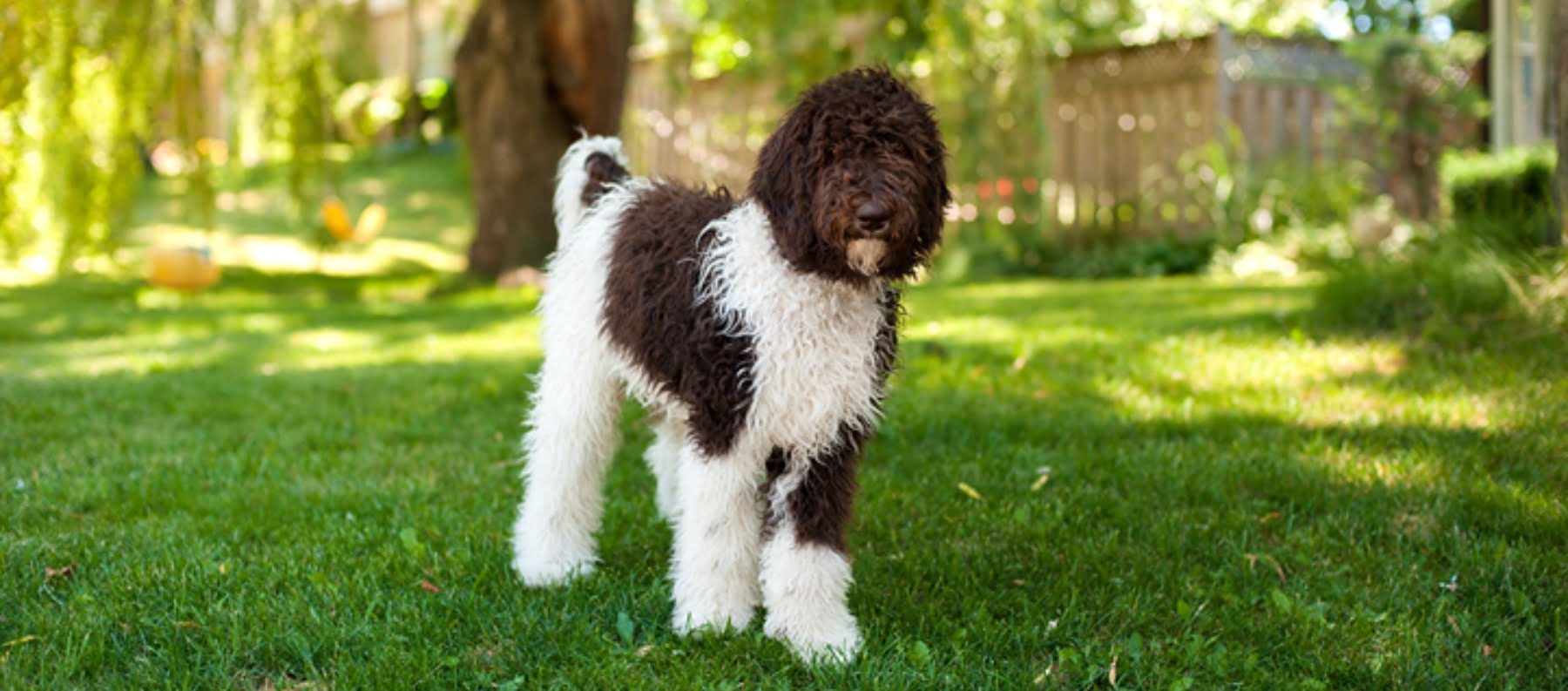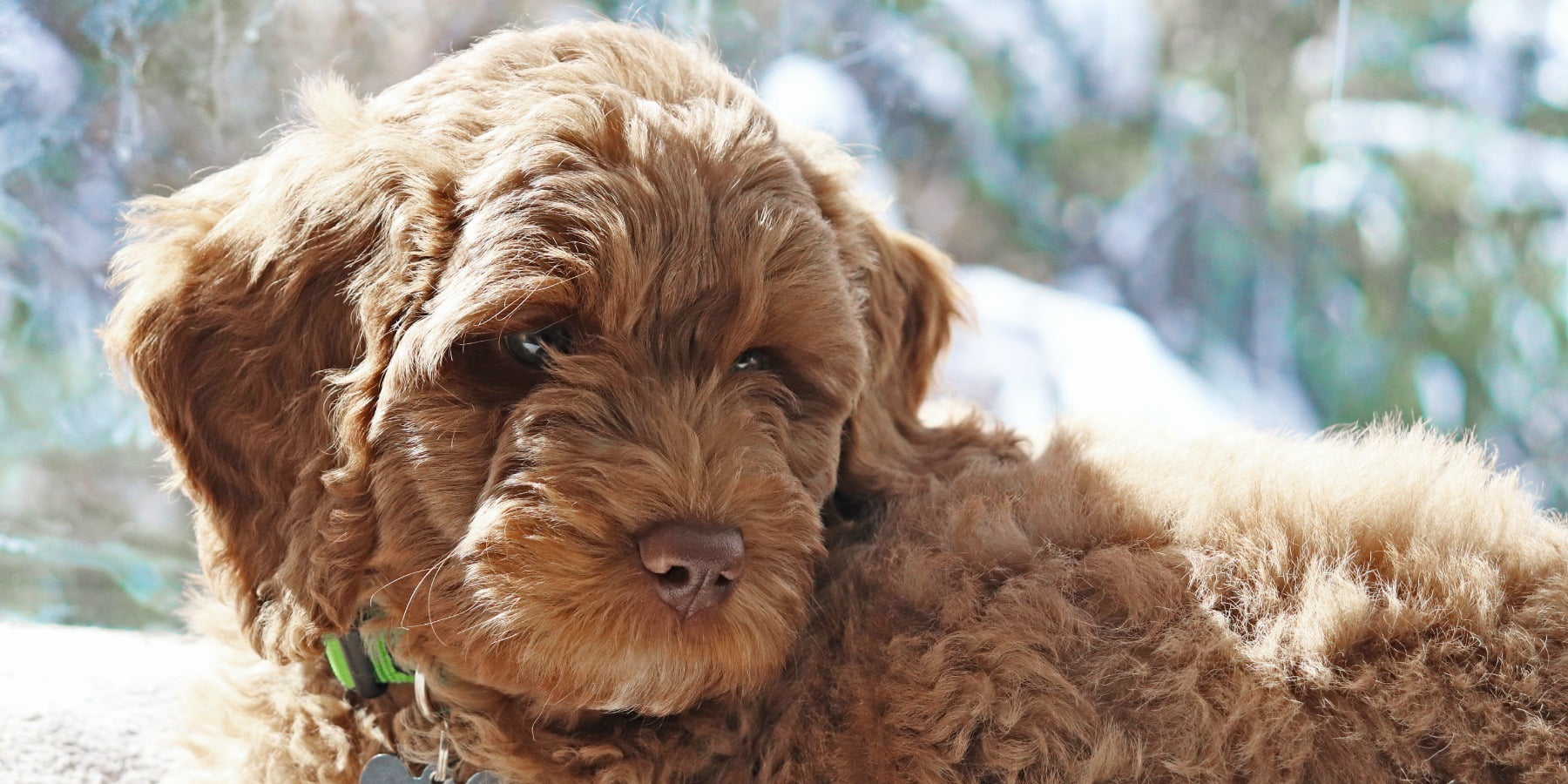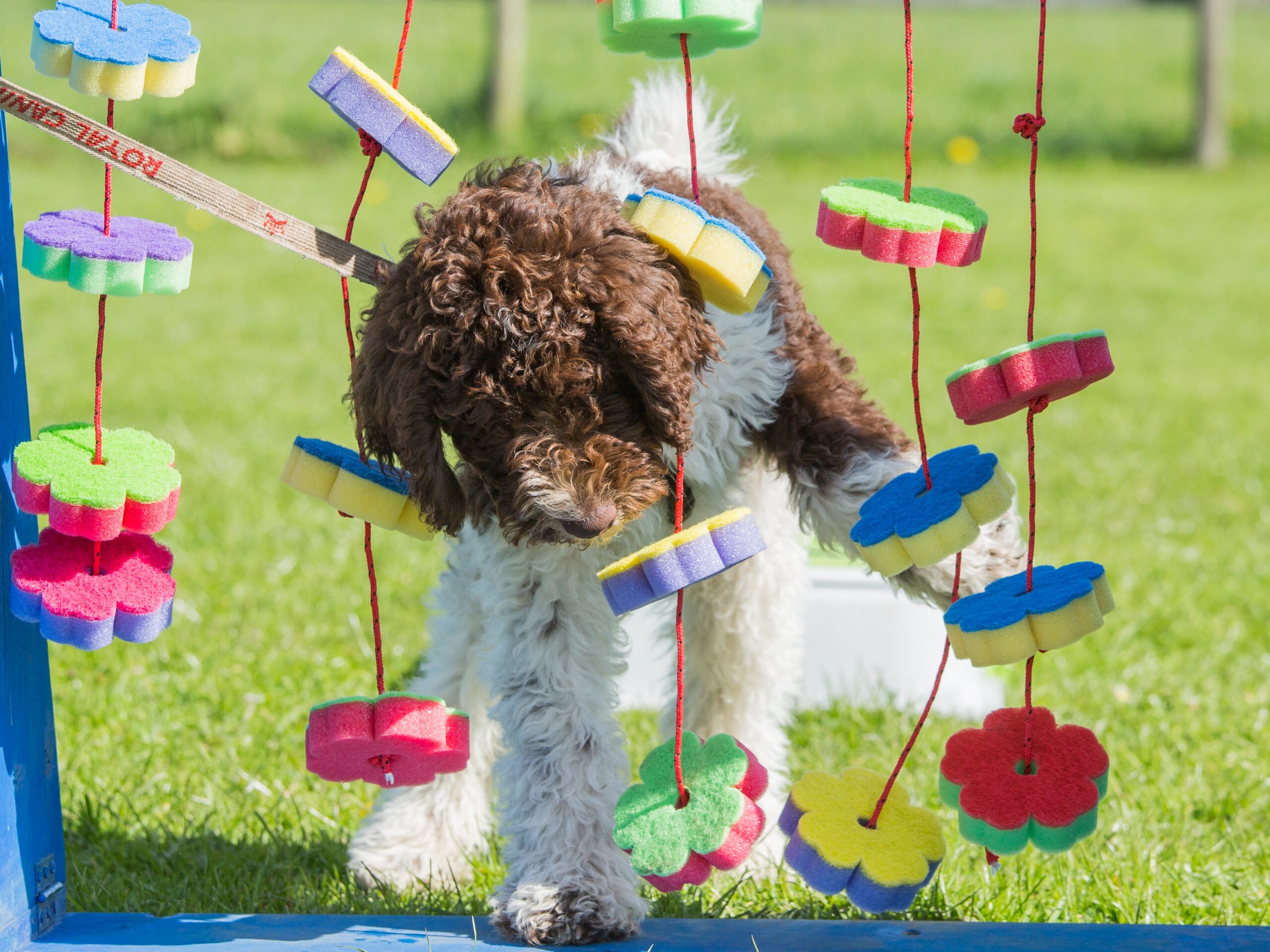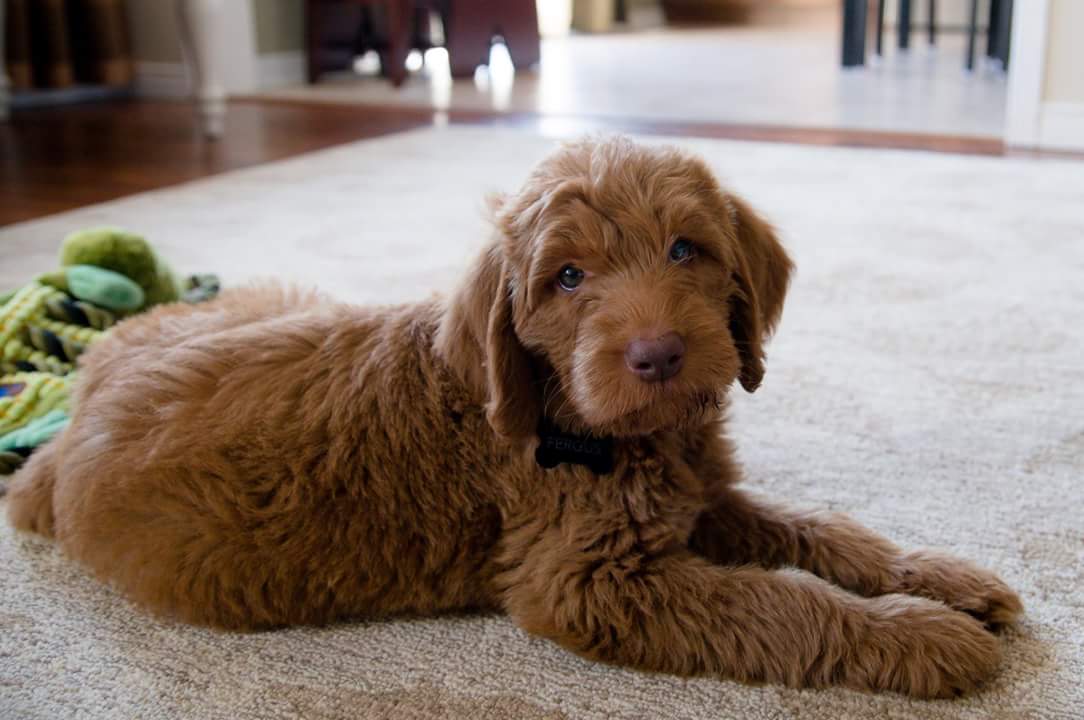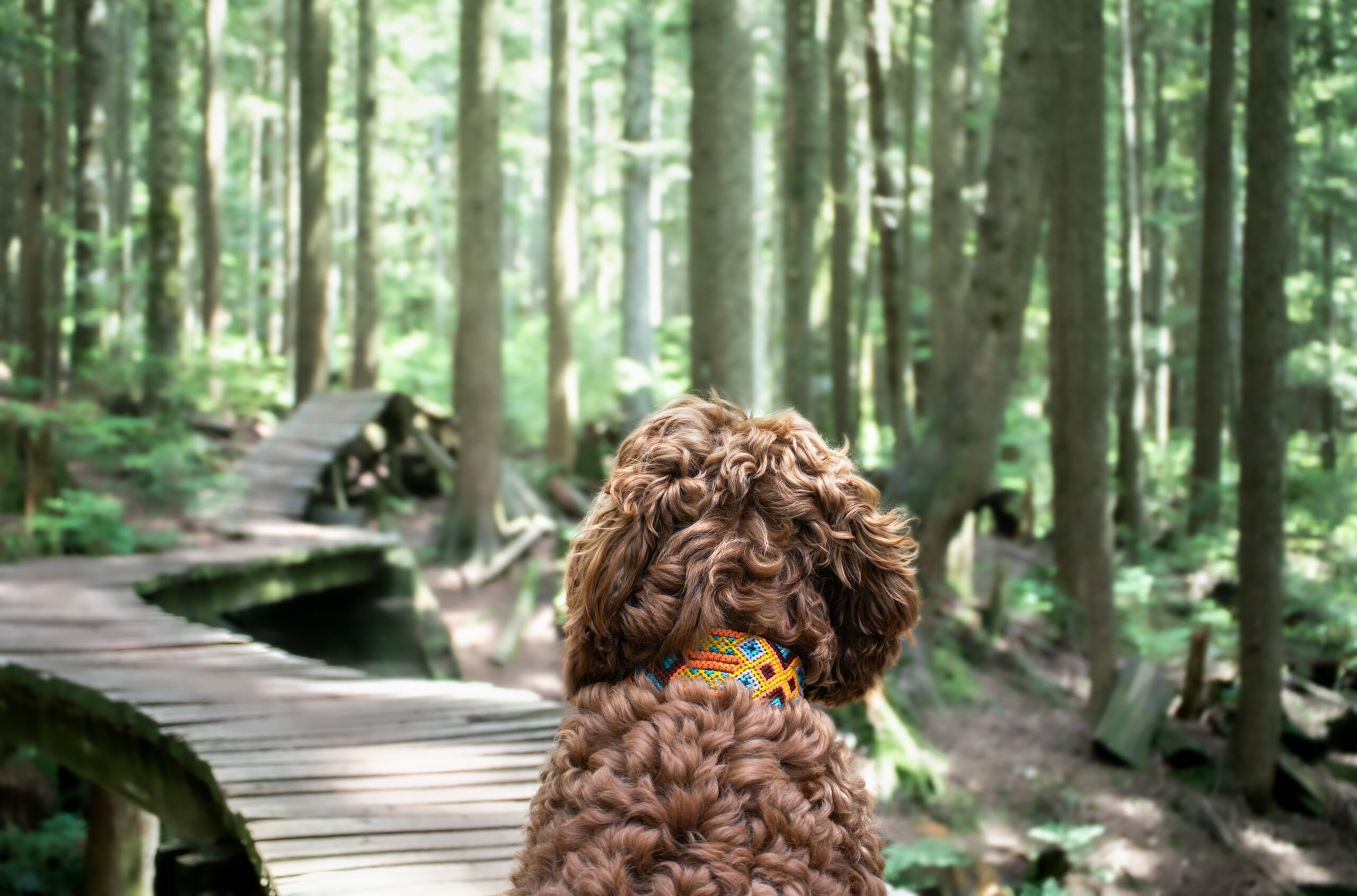 Our Mission & Vision
We at Labradoodles by Cucciolini breed happy and healthy F1B Labradoodles with wavy fleece coats in medium and standard sizes in Grimsby, Ontario. My goal is to provide excellent tempered dogs as family pets and companions including for Therapeutic Benefits to the elderly and children with Autism. The puppy you will receive from Labradoodles by Cucciolini will be always remembered as a talented and intelligent dog. When adopting one of our beauties know that your search ends here with us, as you will be incredibly content!
I truly understand how incredibly important it is to find the most perfect puppy that will suit you and your family and will be your best friend for life. I am very happy that you have found Labradoodles by Cucciolini as it is very important to find a well socialized puppy as our puppies are. We at Labradoodles by Cucciolini believe in well Tempered puppies and that is why every puppy that is sold receives socialization from the start as they are all home raised.
We offer a two year Genetic Health Guarantee and that is guaranteed with the incredible personalities you will receive in our puppies ,as it is our priority here at Labradoodles by Cucciolini to make sure that every puppy will be Wagging their tails for happiness, no matter who they meet. If you are looking for a top quality puppy with a incredibly bubbly personality, and which have been incredibly cared for and well socialized by our beautiful family then you have come to the right place.
I am blessed to be able to stay home, raise our daughter, be with our Beautiful Labradoodles Maya, Ava, Misa, and Lucy and raise our precious puppies. What a "Beautiful life" as the Italian saying goes! So, while looking for a career I decided to dedicate my life and love for my animals and could not be happier in breeding Labradoodles.
We are currently producing F1B Labradoodles (a cross between an F1 Labradoodle and a Standard Poodle). Colors that are produced are Chocolate, Reds, Apricot, Cream, Cafe-Au-Late and Parti & Phantom!
The most important is to have fun with our Labradoodles and to make sure their health and happiness is achieved to the fullest. At the same time this allows our child to experience the pleasure of owning dogs or puppies and to learn about all the responsibility that comes along with any animal to make sure they are well looked after.
It is our firm belief that Labradoodles are the absolute ultimate family dog and Therapeutic Dog. Affectionate, loyal, and kind, these dogs love children, walks, cuddles and joining in with all family activities.
Please look around our website and find out more about Labradoodles, check when our Labradoodle Puppy Litters are due, or Contact Us to discuss owning a beautiful Labradoodle pup of your own.
"A dog doesn't care if you're rich or poor, big or small, young or old. He doesn't care if you're not smart, not popular, not a good joke-teller, not the best athlete, nor the best-looking person. To your dog, you are the greatest, the smartest, the nicest human being who was ever born. You are his friend and protector." Louis Sabin
THANK YOU FOR VISITING LABRADOODLES BY CUCCIOLINI, AND MAY GOD BLESS!!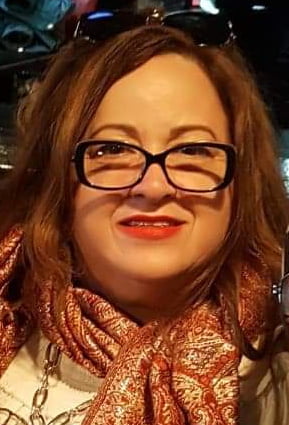 What Our Customers are Saying!
We have had our labradoodle "The Captain" (Maya&Milo litter Dec 2016) for 5 weeks now. Captain is a silly puppy with lots of love to give! She already knows sit, shake paws, high five and how to spin around going left and right. She is super smart!!! If you are looking for a smart and loyal dog, look no further! Thanks Carmelina for raising a great puppy! We just love our Captain!
Had an excellent experience getting our puppy (Koa) from Carmelina. We got to meet Koa's parents, Carmelina was able to answer all of our questions before and after picking him up. He came microchipped, with a detailed medical history and health guarantees. Based on appearances of the home it's apparent that she is a breeder of integrity and good values. Thanks Carmelina for introducing us to our newest family member!
We are over the moon with our puppy from Zoe's and Max' litter! We picked up Max junior mid-November and he came as a very calm, well socialized puppy which was apparent on our 6 hour long drive home. He is our third dog and it was obvious within a couple of weeks that he is the smartest of them. He is full of energy and mischief which brings laughter and makes every day so much brighter! He loves everybody and all dogs, big and small! He does well on and off leash and loves nature walks. He took well to sleep in his crate, beside our bed. We couldn't have asked for a more beautiful, lovable puppy. We get compliments wherever we go, for his looks and well behaviour! Thank you Carmelina and family for giving your puppies such a wonderful start!
We adopted our Harley girl on July 23rd 2020. From that day on, she has brought us so much joy! She is full of energy, love, snuggles and so enjoyable to be around. Harley loves being around people and she loves having play dates with our dog friends. She is quick to learn and she loves to please. Carmelina was amazing from the beginning. She answered my many questions and she was a pleasure to chat with. I feel truly blessed that we have Harley in our family. Thank you Carmelina and family for giving Harley the best possible start.
Excellent service from an exceptional breeder. Carmelina was a joy to work with from first contact. Clearly answered my questions and kept a clear line of communication with me throughout the process from birth to pick up. A clean home and a clean environment the dogs are raised in. Carmelina really loves the dogs she works with and you can tell with how she interacts with them. Our new puppy is so well socialized from day one and is so calm and confident. We love our new addition to our family. If you are looking for a new puppy this is the place to buy one. Not only did Carmelina get our new puppy micro-chipped for us she also provided us with the medical records so we know our new puppy is healthy. I did lots of research and by far this is the best breeder for Labradoodles in the Southern Ontario area. Thank you so much everything was amazing!!
This is where you want to get your puppy from! Puppies are in a very clean environment, and are very well taken care of. Mom was on site and you could tell she is very loved and happy. I couldn't be more happy with my dog Boots. He is very well behaved, good natured, happy and healthy, and boy does he get compliments everywhere we go! I can't wait to get another puppy from Carmelina! She loves what she does, and I highly recommend her! I wouldn't go anywhere else.