The Importance of Obedience Training for Your Puppy
Getting a new puppy can be overwhelming, especially when choosing the right time to start obedience training. But we've got your back! Our comprehensive guide provides expert insights and practical advice to ensure you make informed decisions regarding "When Should My Puppy Start Obedience Training?"
The ideal time to start obedience training for your adorable puppy is 8 to 12 weeks. This early training window sets them up for success by teaching important commands like sit, stay, and come. Besides, by beginning this crucial period, you'll be laying the groundwork for good behaviour and avoiding potential challenges. 
Embarking on obedience training early on is like giving your puppy the ultimate gift of communication and understanding. From tips to engaging exercises, we'll delve into all aspects of raising a happy and healthy canine companion. 
When Should My Puppy Start Obedience Training?
Unleashing the potential in your furry companion starts with the question: When should my puppy start obedience training? Let's paw for a moment and shed some light on this topic. 
The suitable age to train a dog is 8 to 12 weeks when their curious minds are like sponges ready to soak up commands. 
What Should Be the Training Schedule for Dogs?
Ready to get your doggo on a training roll? From playful puppy to seasoned pro, we've got you covered.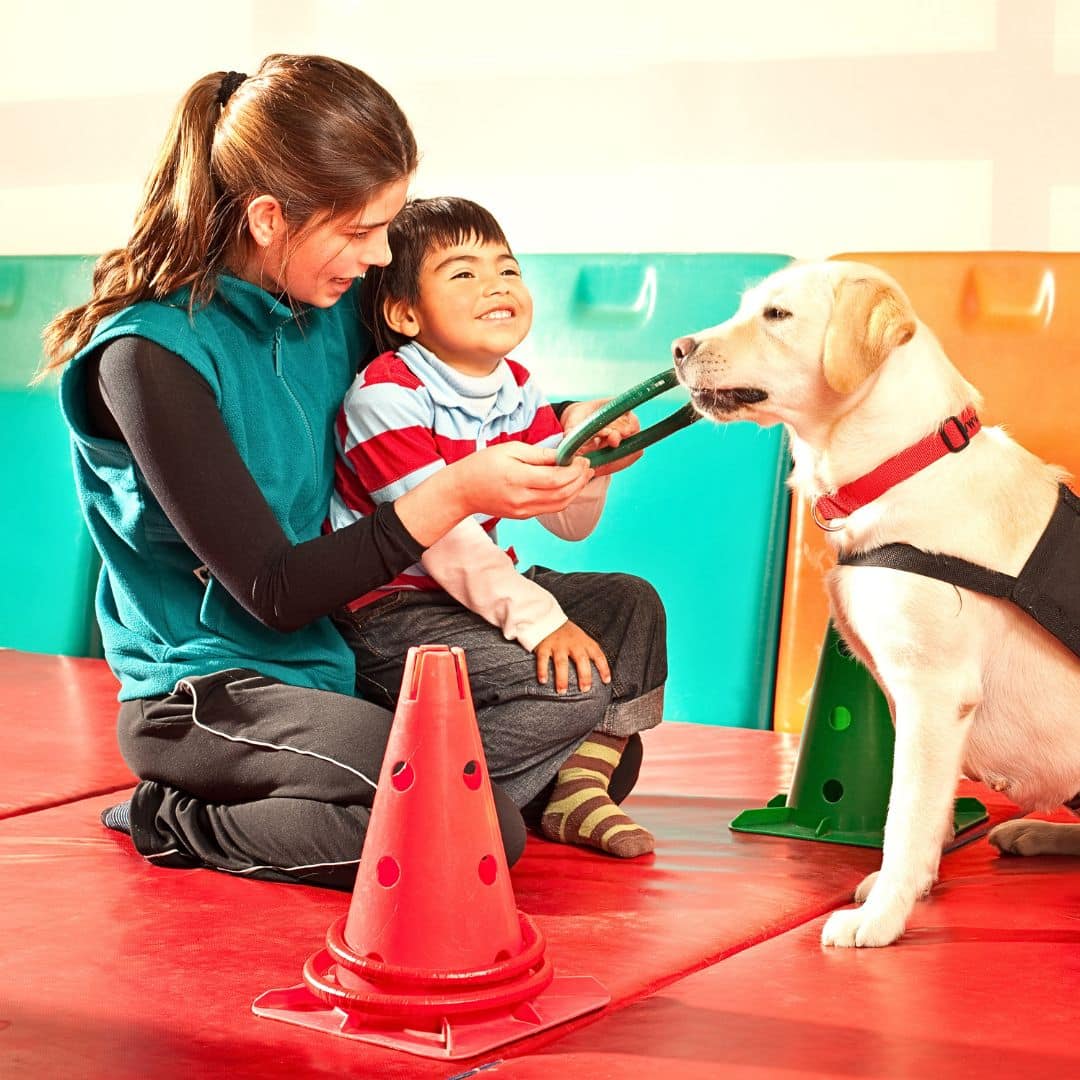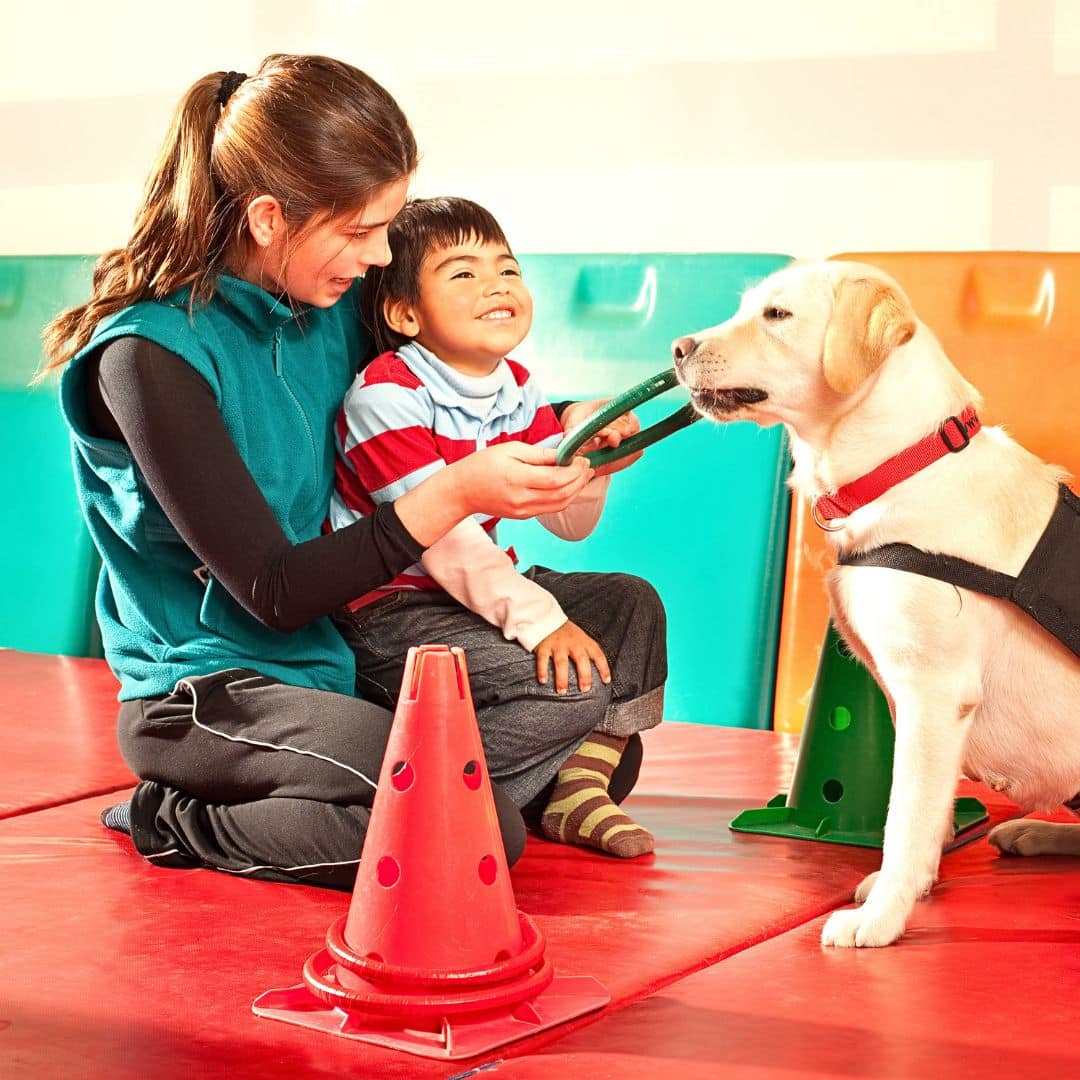 Tailor-made for each age, our comprehensive guide will have your pup mastering new tricks and manners in no time. Here's your complete puppy training schedule by age.
Sit, Stay, Come
These basic cues are the building blocks of a well-behaved canine companion. Research shows that starting at around 7-8 weeks, teaching these commands using positive reinforcement sets the stage for obedience and better behaviour. 
To implement them, use positive reinforcement, rewarding your pup with treats and praise when they successfully perform each cue. With consistency and patience, you'll soon have a puppy sitting pretty, staying put, and coming back to you with a wagging tail and joyous enthusiasm!
Leash Training
The first thing to train a puppy of 7-8 weeks is keeping your pup in line while strolling in style! A study reveals that leash-trained dogs exhibit better leash manners and reduced pulling behaviours.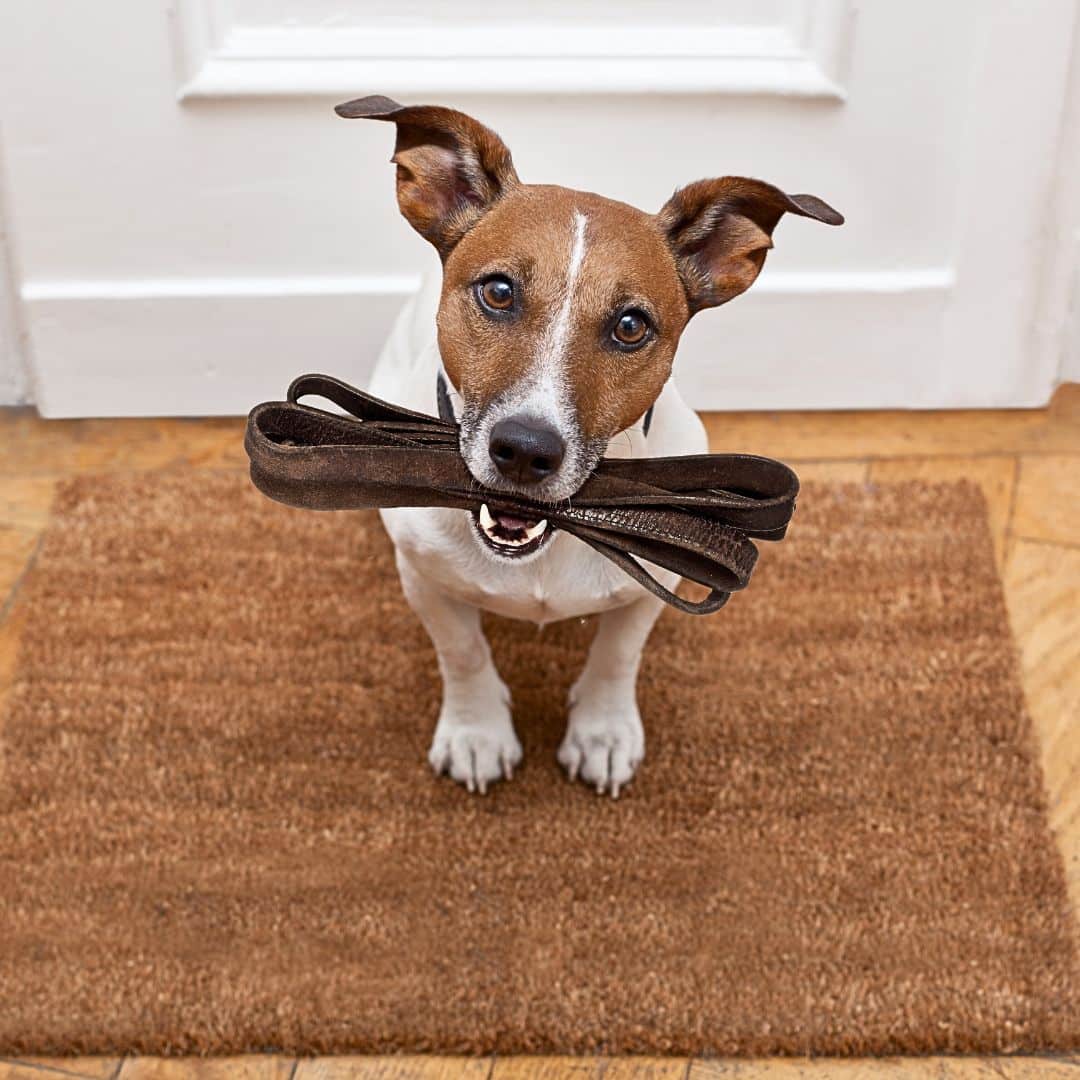 Gradually introduce your furry friend to the leash, using positive reinforcement and rewards to associate it with positive experiences. With consistent training and patient guidance, you'll soon have your pup strutting confidently by your side, turning heads on every walk!
General Handling
The next step is to pamper your pup with gentle touches and cuddles! A study suggests that early positive handling experiences between 7-8 weeks of age reduce fear and stress responses in dogs.      

Start by introducing your puppy to gentle touches all over their body, gradually increasing the level of handling and providing treats and praise as rewards. With patience and care, you'll nurture a confident and well-adjusted pup who loves to be cared for with your touch!
Crate Training
The next thing an 8-week puppy training schedule must have is a cozy den for your pup! Research shows crate training can enhance a dog's sense of security and reduce anxiety.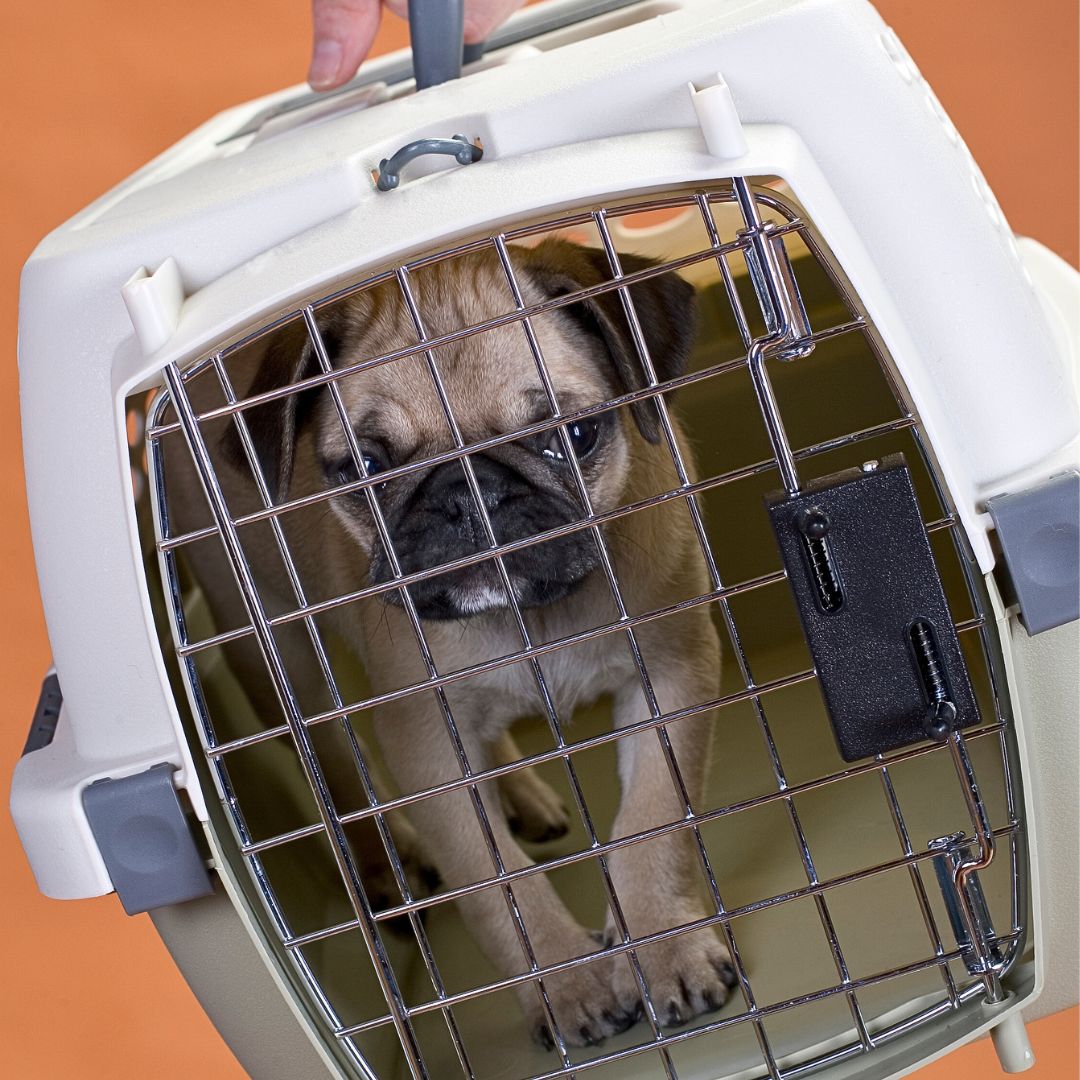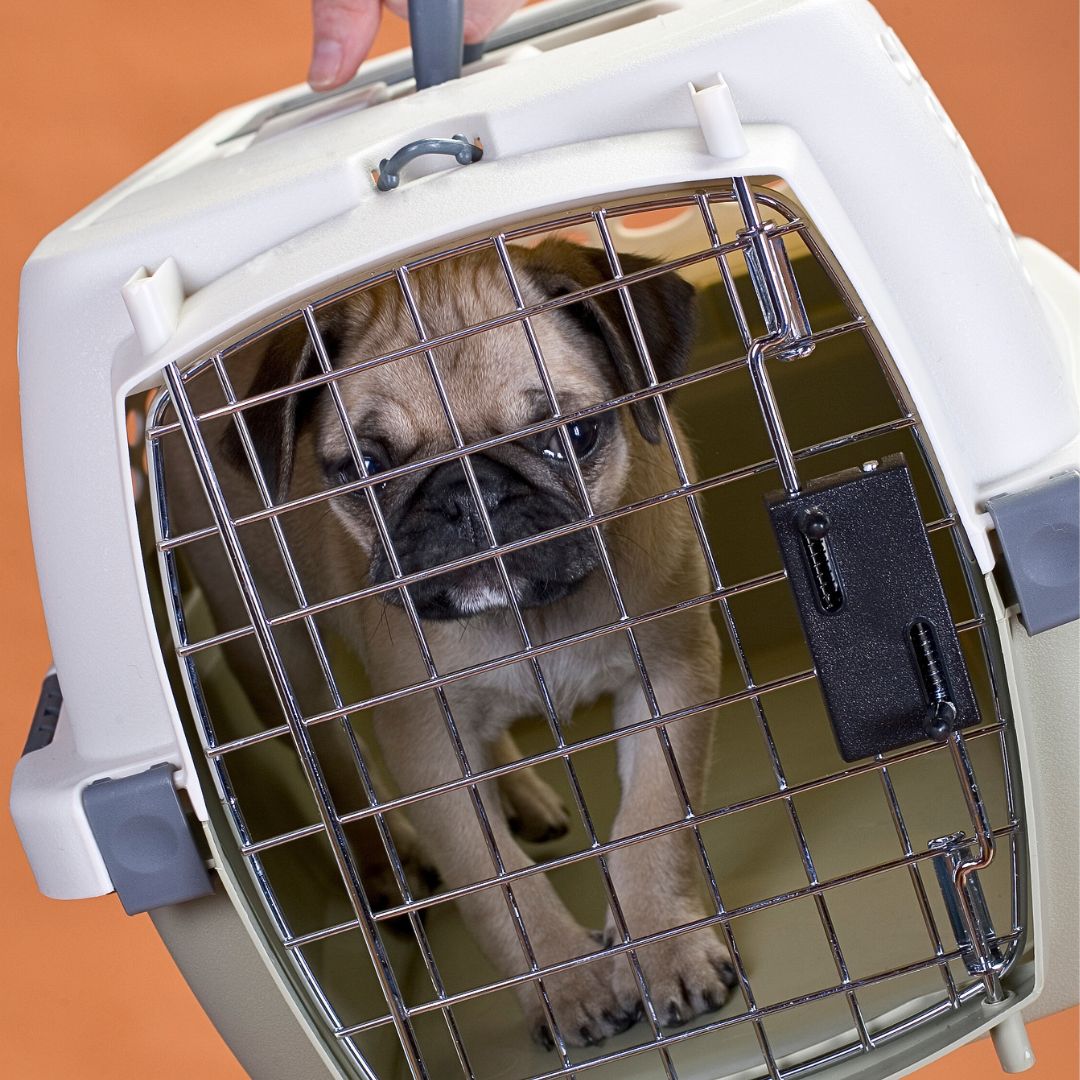 Starting around 8-10 weeks of age, introduce the crate as a positive space, using treats and comfy bedding to create a welcoming environment. Gradually increase crate time, making it a part of their routine and a haven for rest. Remember, a crate is more than just a crate—it's your pup's retreat!
No Biting
Teach your pup to keep their "awesome" chompers in check! According to a study, early intervention around 10-12 weeks of age can help reduce biting behaviours in puppies. 
Encourage appropriate chewing by providing a variety of safe and engaging chew toys. When your pup nips, redirect their attention to a toy and reward them for choosing the right target. With consistency and patience, you'll have a well-mannered pup who knows that love bites come in the form of gentle cuddles, not teeth!
Potty Training
The most asked question by pet parents is, "When should you begin potty-training a puppy?" No wonder teaching your pup where to "go" with precision can be daunting! A study concluded that starting potty training between 10-16 weeks of age leads to better bladder control and fewer accidents.    
 Establish a consistent routine, take your pup outside frequently, and reward them for successful potty breaks. Be patient and watch for those telltale signs of needing to go. Remember, with dedication and positive reinforcement, you'll soon have a potty-trained pup who knows the "pee-perfect" spot to do their business!
Socialization with People and Other Animals
A key ingredient for your pup's social success is letting him socialize! Research Veterinary Medicine emphasizes the importance of early socialization, ideally between 10-16 weeks of age, in shaping a well-adjusted and friendly dog.

Food, play, and gentle interactions can introduce your puppy to various people, pets, and places while guaranteeing pleasant encounters. From puppy parties to wagging tails, expose your pup to the world's wonders, paving the way for a lifetime of happy encounters and furry friendships!
Name Recognition
Remember to teach your pup to turn heads when its name is called! A study highlights the significance of early name recognition training, ideally between 10-16 weeks of age, for effective communication with your furry friend. 
Start by associating their name with positive experiences, using treats and praise as rewards. Repeat their name frequently in various situations, gradually increasing distractions. With consistency and enthusiasm, your pup will soon perk up its ears and respond eagerly whenever you call its name, stealing the spotlight with its attentiveness!
What are some Useful Tips for Training a Puppy? 
From using positive reinforcement and keeping training sessions short and fun to be patient and consistent, these effective tips will have your pup wagging its tail with enthusiasm. Let's dive into these valuable tips for puppy obedience training!
Positive Reinforcements 
Implementing positive reinforcement is the key to unlocking your pup's potential and making training a "positive" experience! A study states that positive reinforcement training enhances dogs' learning and promotes better behaviour. 
To implement it, reward your pup with treats, praise, and play whenever they exhibit the desired behaviour. Plus, avoid punishment or harsh methods, as they can hinder progress. Remember, positivity goes a long way in motivating your furry friend to learn, thrive, and become the best-behaved pup on the block!
Short and Rewarding Sessions
Keeping sessions short and rewarding is a recipe for training success that will keep your puppy's tail wagging! Research suggests that shorter training sessions lead to better focus and retention in dogs.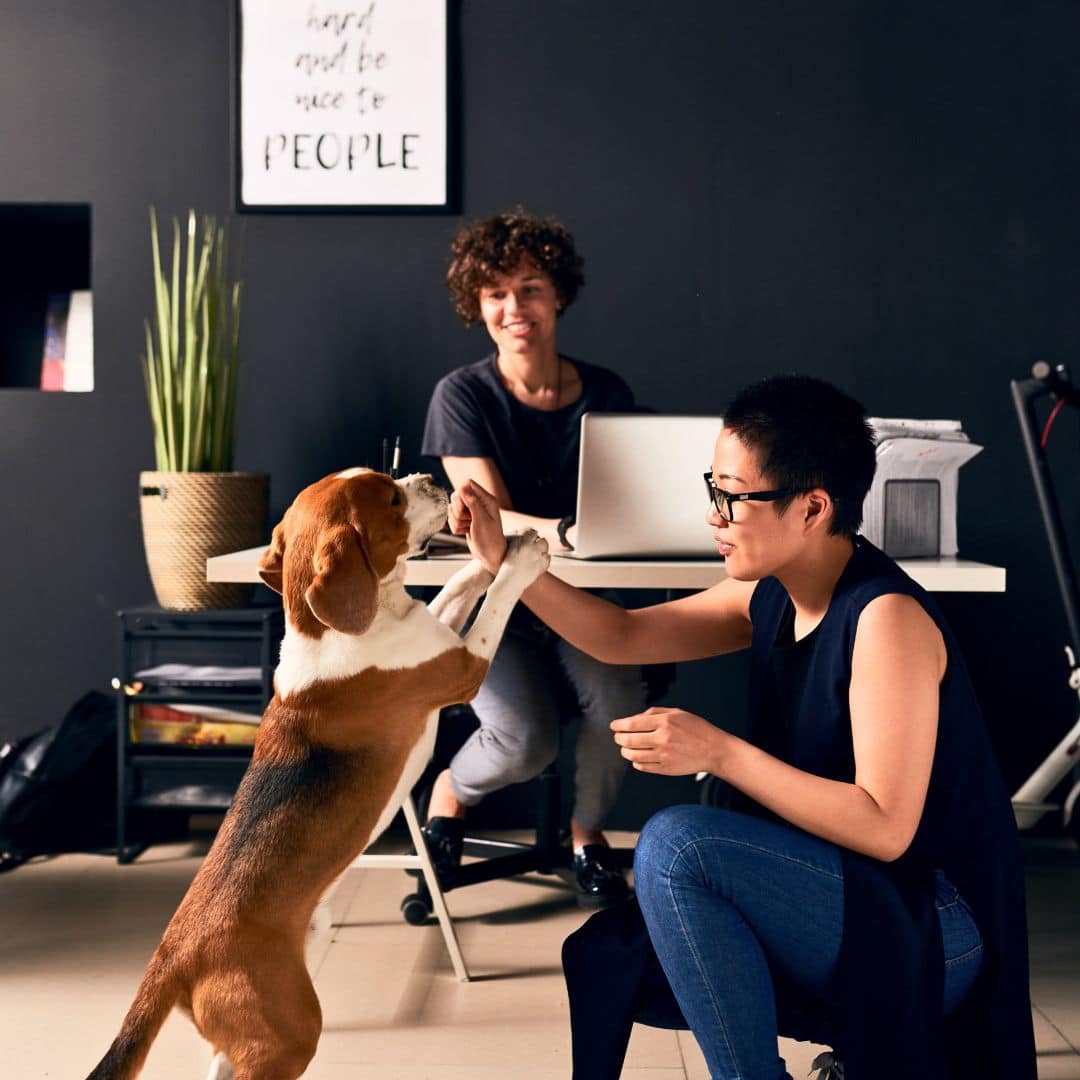 Aim for multiple short sessions throughout the day, each lasting around 5-10 minutes. It helps maintain your pup's focus and prevents them from getting bored or overwhelmed. Always leave each session on a positive note by giving out rewards and compliments. Keeping it short and sweet makes training a delightful experience for you and your pup!
Consistency and Patience
The secret ingredient for a well-trained pup and a happy pet-parent bond is consistency and patience while training your dog! Research published in the Journal of Lab Animal highlights the importance of consistent and patient training methods in achieving long-lasting results. 
Stick to a regular training schedule, use the same cues, and reinforce desired behaviours consistently. Be patient with your pup's learning process, understanding that it takes time and repetition. Just like Rome wasn't built in a day, a well-trained dog doesn't appear overnight. So, stay persistent, keep calm, and celebrate each milestone!
Luring, Capturing, and Shaping 
These are the secret weapons for shaping your pup's behaviour like a pro! According to a study, these techniques are highly effective for skill acquisition. 
Luring involves using a treat to guide your pup into the desired position while capturing involves rewarding spontaneous displays of the desired behaviour. At the same time, shaping involves rewarding successive approximations toward the final behaviour. 
Combining these techniques with patience and practice allows you to unleash your pup's inner genius and teach them impressive tricks! So grab those treats and let the training magic begin!
At what age should puppies start obedience training?
Puppies should start obedience training as early as eight weeks old! It's never too soon to begin shaping good behaviour and building a solid foundation. Remember, their attention span might be shorter initially, so keep training sessions short, fun, and filled with tasty rewards. Starting early sets them up for success and helps them become well-behaved, happy members of your family!
How long does teaching a puppy to obey take?
The time required to train a puppy can vary. Some puppies may pick up commands quickly, while others might take longer. However, it depends on consistency, patience, and the individual pup's temperament. 
Remember, training is an ongoing process that continues throughout their development. Your pup will gradually become more obedient with consistent practice, positive reinforcement, and lots of love.
What are the five golden rules of training a dog?
Following are the five unbreakable guidelines for training dogs. 
First, be patient and consistent in your training approach. 

Second, use positive reinforcement to reward good behaviour. 

Third, keep training sessions short and fun. 

Fourth, establish clear rules and boundaries. 

And finally, practice daily to reinforce training and maintain consistency.
 Following these golden rules will pave the way for a well-behaved and happy furry companion!
Wrapping Up!
So, when should my puppy start obedience training? Now you know the answer! This article has shed light on that question and provided valuable insights into the wonderful world of puppy training. 
Remember, it's always early enough to begin shaping good behaviour and building a strong bond with your furry friend. You can guide your pup toward becoming a well-behaved and happy family member with patience, consistency, and love. So, grab those treats, put on your training hat, and let the adventure begin!