Testimonials at Labradoodles by Cucciolini Ontario
We are happy to hear from families that have selected one of our puppies. I love hearing stories about how they are a much loved part of your family.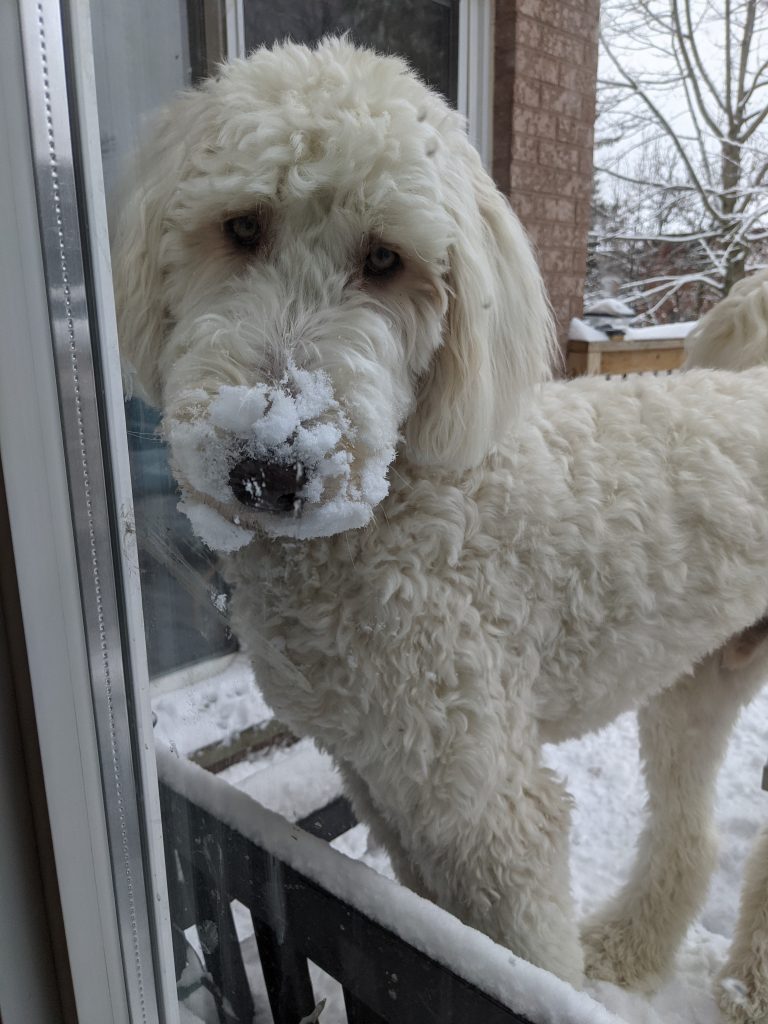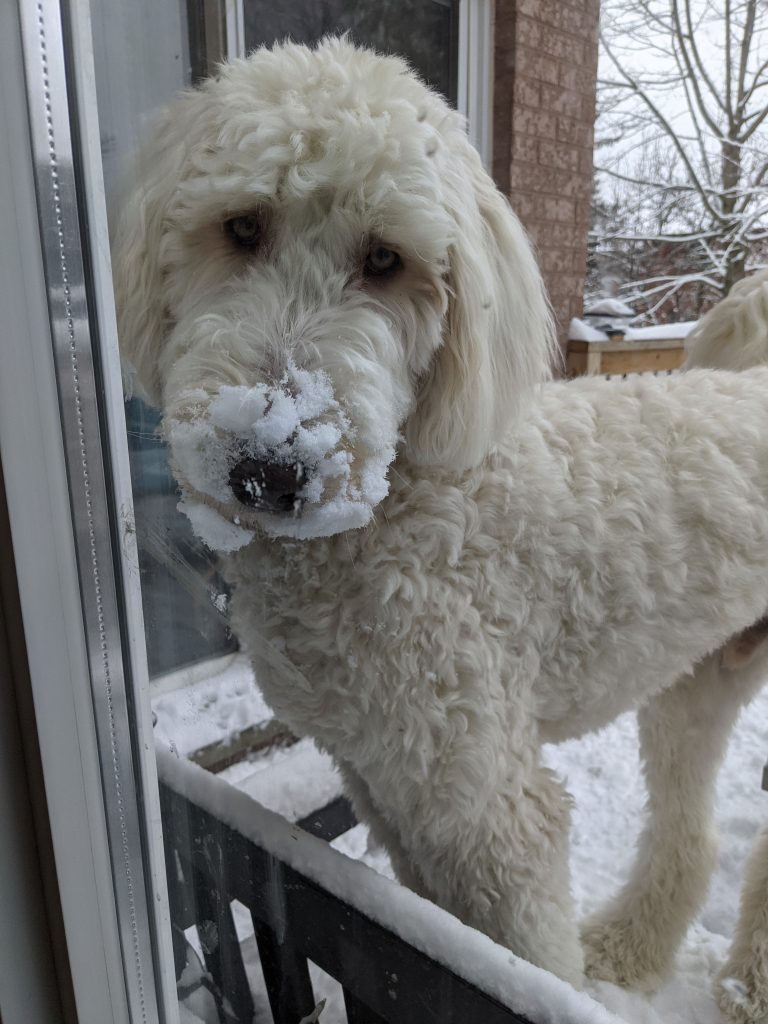 Carmelina, I want to thank you for raising such well-socialized puppies. Teddy is a gentle, kind, and loving dog. I pampered him with a fresh haircut, nail trim, and a bath and looks great. He loves sleeping in his big crate all night and has had one accident. We love our walks, and she is excellent on a leash and is well-behaved around dogs and loves children. We bought him a Nina Ottosson level 3 advanced puzzles. Thank you! Best, Silvana – Testimonials at Labradoodles by Cucciolini Ontario
Bailey is such a loving and intelligent boy that loves people cuddles. Loves to run on the beach, play in the water and go for boat rides. Bailey is a social puppy and is learning fast. Melissa Hann – Testimonials at Labradoodles by Cucciolini Ontario

Roxie is incredibly smart and loves children and dogs on our daily walks. She was completely trained  within the first week. Thank you! Marianne Rocca – Testimonials at Labradoodles by Cucciolini Ontario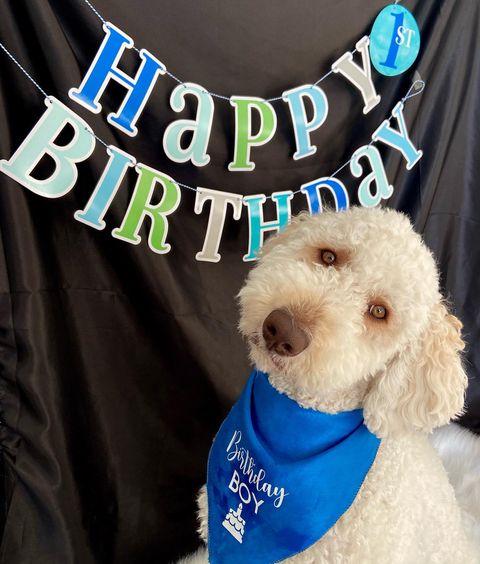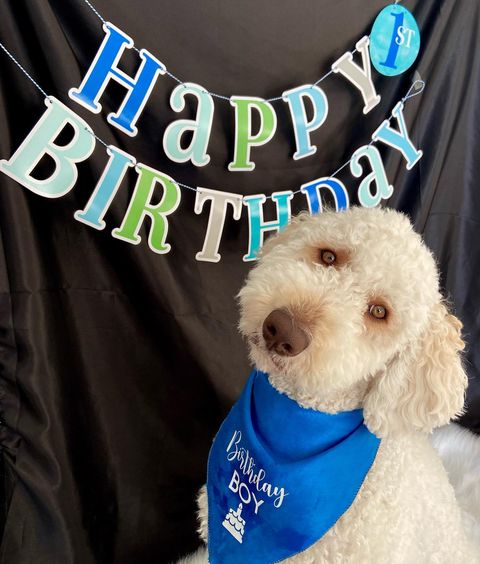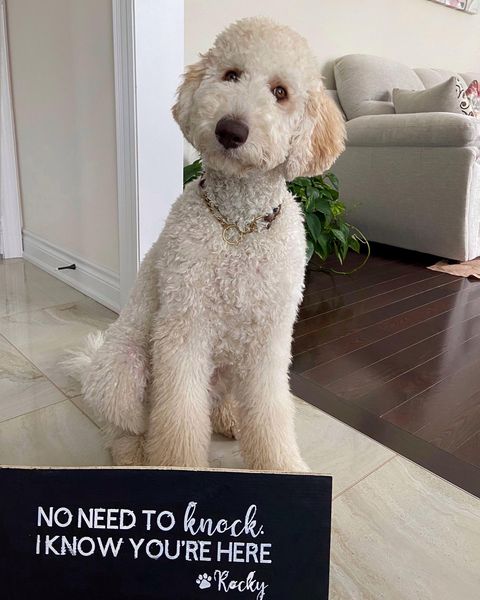 Thank you for raising beautiful dogs. Lucy is lovable, smart and loves to walk. Thank you for creating such amazing dogs. Willy and Kathryn Henschel Family
Brittany, Alessandro & Brody Bozzo Family
Labradoodles by Cucciolini and the care they put into the puppies are incredible. Carmelina has made us feel like family. The puppies live on a 2 acre property where the dogs run and play along with the puppies. Brody is so calm and smart; easy to train and was out of her crate by the second week with no accidents in the house. Brittany, Alessandro & Brody Bozzo – Testimonials at Labradoodles by Cucciolini Ontario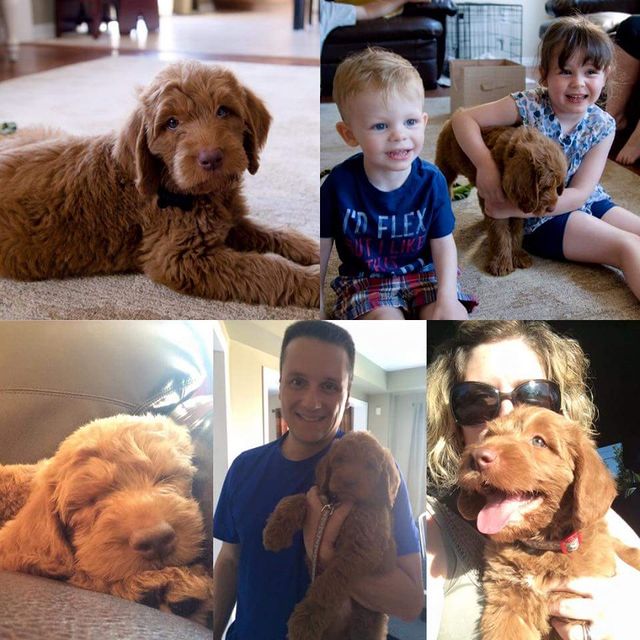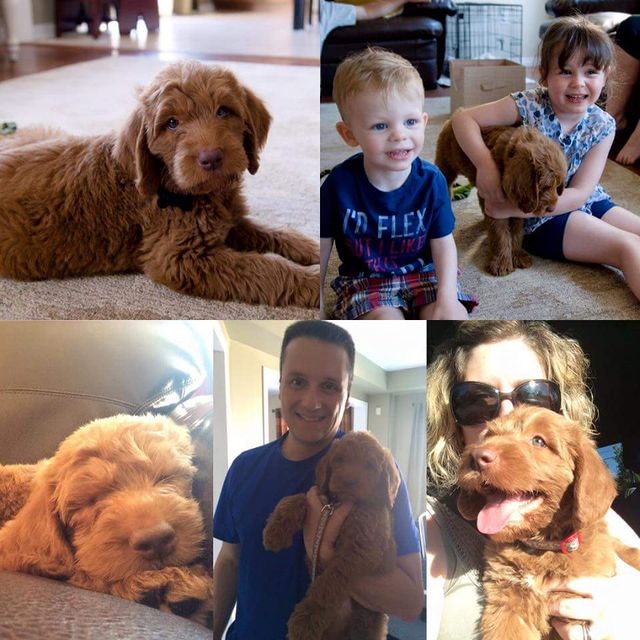 The Chester family
Chester is doing well with training and loves to cuddle and play with the family. Thanks again for the beautiful puppy! 
Olivia and Family
Lexi is a Joy to our lives, we are happy to have her as part of our family. Lexi has been in doggy daycare and is socializing well with all her Furry friends. Thank you, Carmelina! Olivia.
Jack and Rebecca Kingshott Family
We are just sending an update on Sadie with some updated pics. Sadie is doing well and gets along well with our yellow lab, as you can see from the pictures. She loves the outdoors and playing in the snow. We have had her for three weeks; Sadie has been house-trained and has not had any accidents for two weeks! Thank you, Carmelina! Jack and Rebecca Kingshott
Roxanne Hearn Family
I just wanted to let you know that Molly is doing great and keeps me busy, she is an absolute delight. Molly is happy, healthy, and friendly and loves to cuddle at night. Molly is a brilliant dog, and training is going very well.
Best Regards, Roxanne Hearn
Madeline and Kyle's Family
Juno is our pride and joy – we're completely in love, and she has us wrapped around our little fingers! As you warned, Juno would be a big suck-up and loves everyone. The best dog to walk on the planet, and we're pleased we went with you. Thank you! Madeline and Kyle
Kelly Petz and Family
"Oscar," Our Parti Labradoodle, who is growing into such a handsome young man. He is very, very full of energy and keeping his big sister (an 8-year-old Dane) on her toes 🙂 Oscar is 45 lbs and quite the runner. Oscar and my youngest son are best friends, and he loves his cats, too. 
Follows simple commands very fast and efficiently—beautiful non-shedding coat. Oscar wants to be with people and kids all the time. The most friendly puppy I have ever had in a long time. Thank you for breeding such beautiful Labradoodles! Thanks, Kelly Petz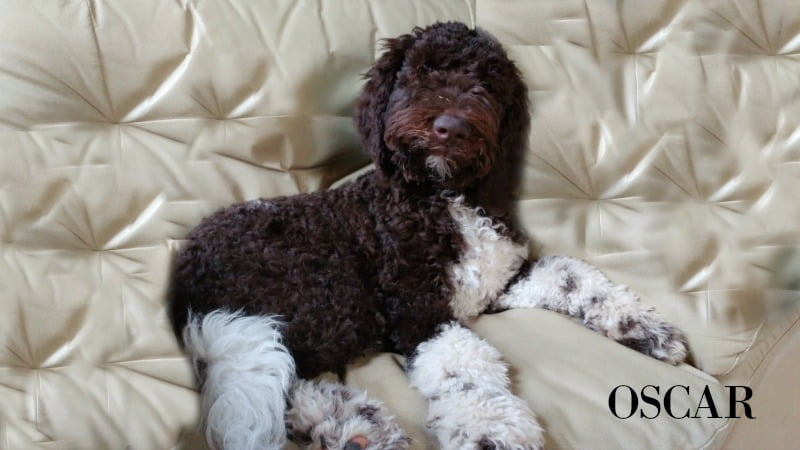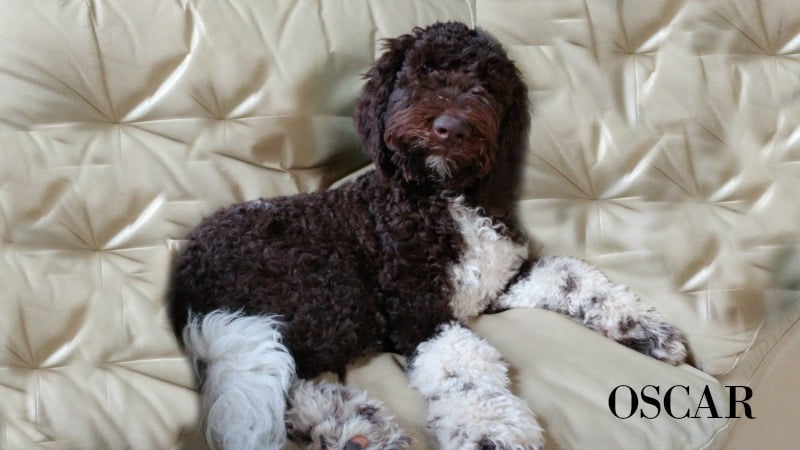 Diane Mackenzie & Family
Our experience with Carmelina was very informative about her puppies. I felt good knowing she had raised my puppy in a clean home. Carmelina explained everything, and the puppies had their 1st shots and were given the all-clear from the vet. My pup Boots is one year old and doing amazing! Thank you, Carmelina! Diane Mackenzie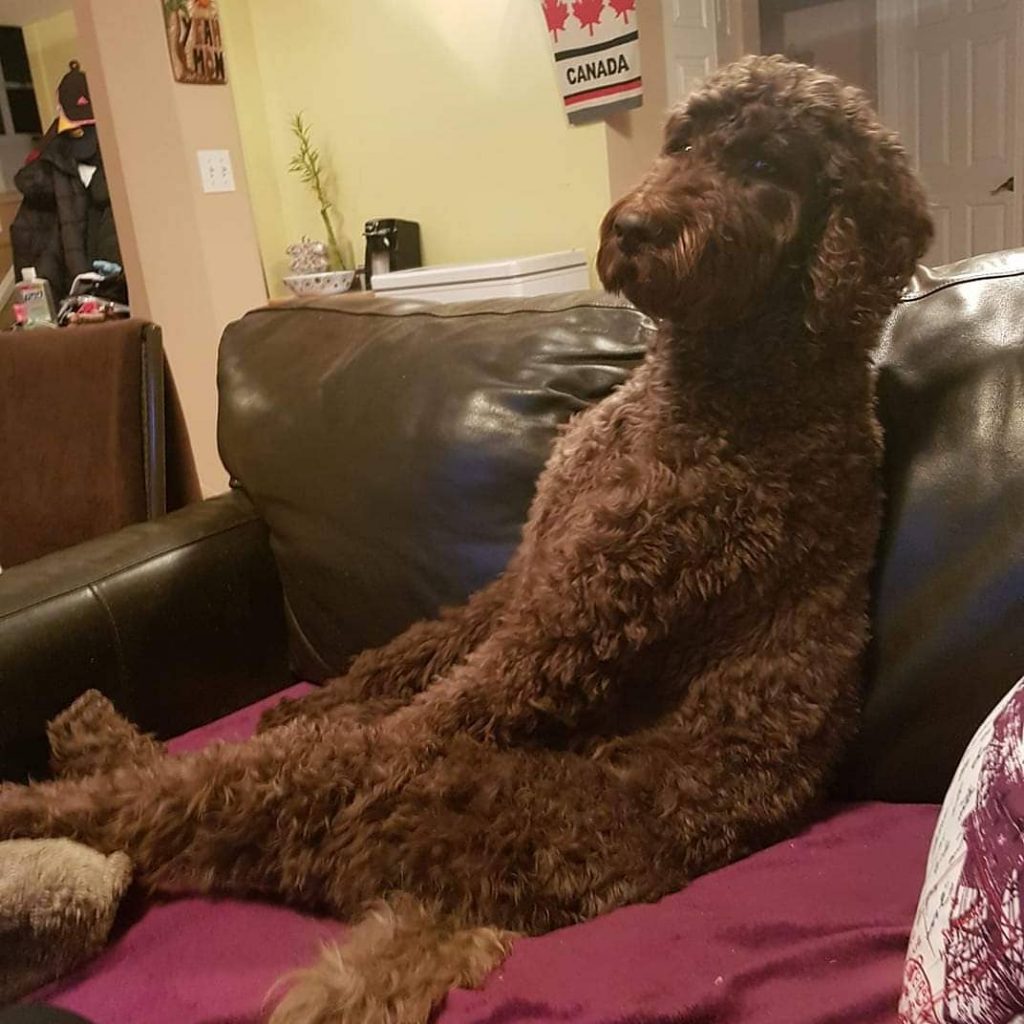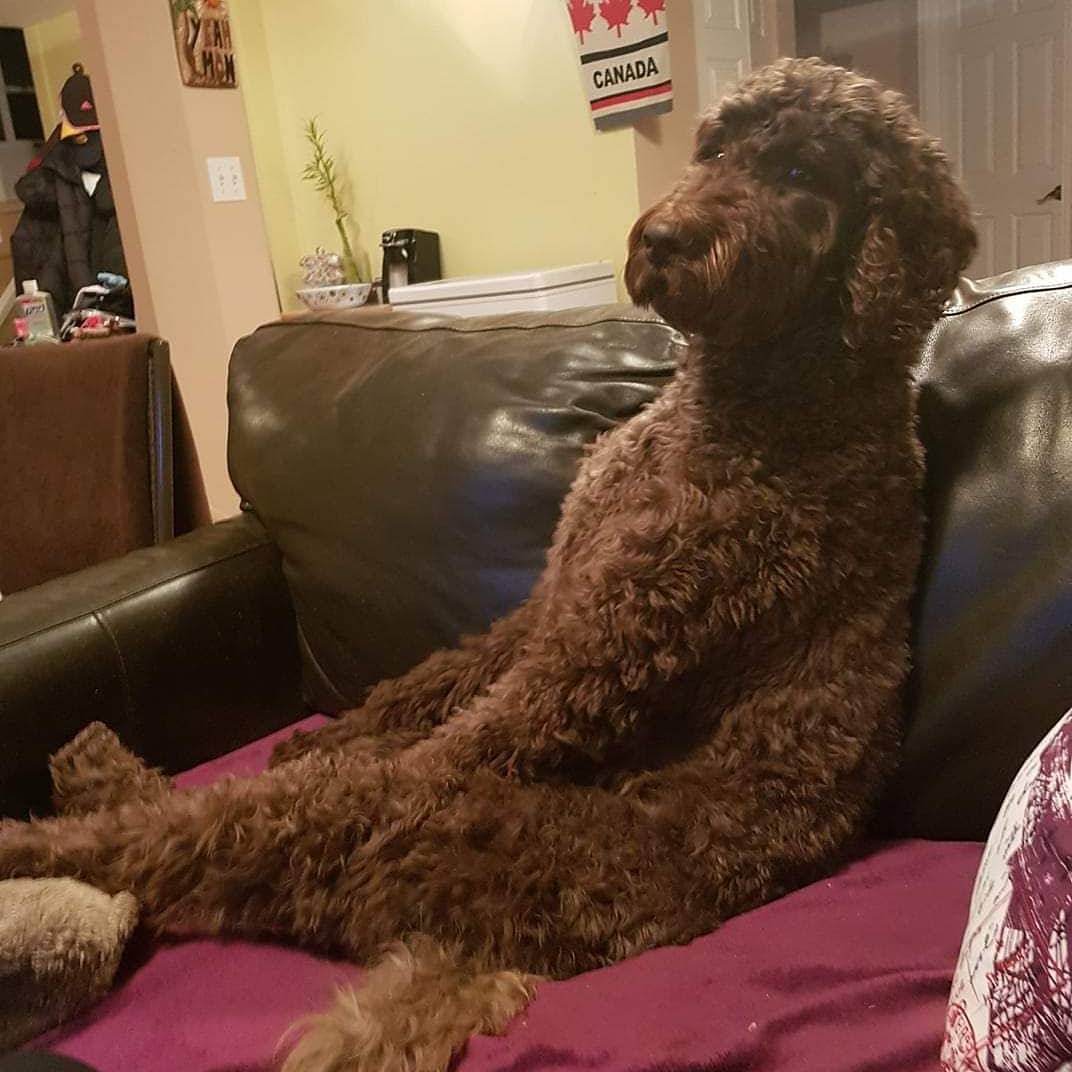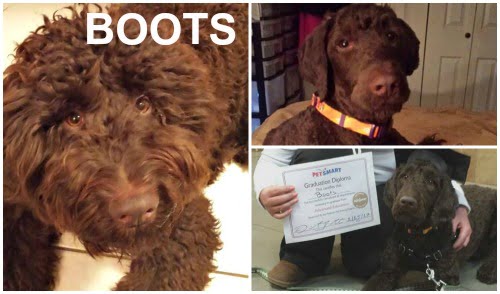 The Jamison Family
As a first-time dog owner, we could not have picked a more suitable breed and breeder as part of our family! 
Upon meeting Carmelina at Labradoodles by Cucciolini, we were very impressed with the temperaments and health of the Labradoodle Puppies. The environment for the puppies was immaculate and well-organized, with all dogs happy, healthy and well-loved. 
Upon pickup, Sam was ready with the first set of vaccines complete, was micro-chipped and was given a puppy care package! 
Thank you, Carmelina! Sam is an absolute doll & we cannot get enough of her. She truly a blessing to our family! The Jamison Family – Testimonials at labradoodles by cucciolini ontario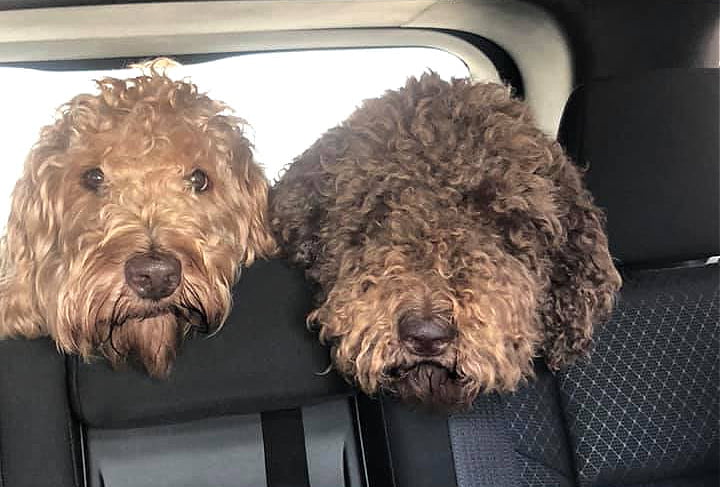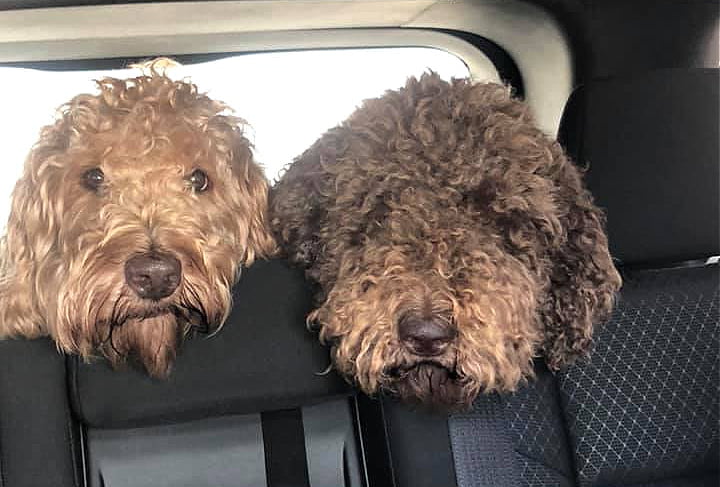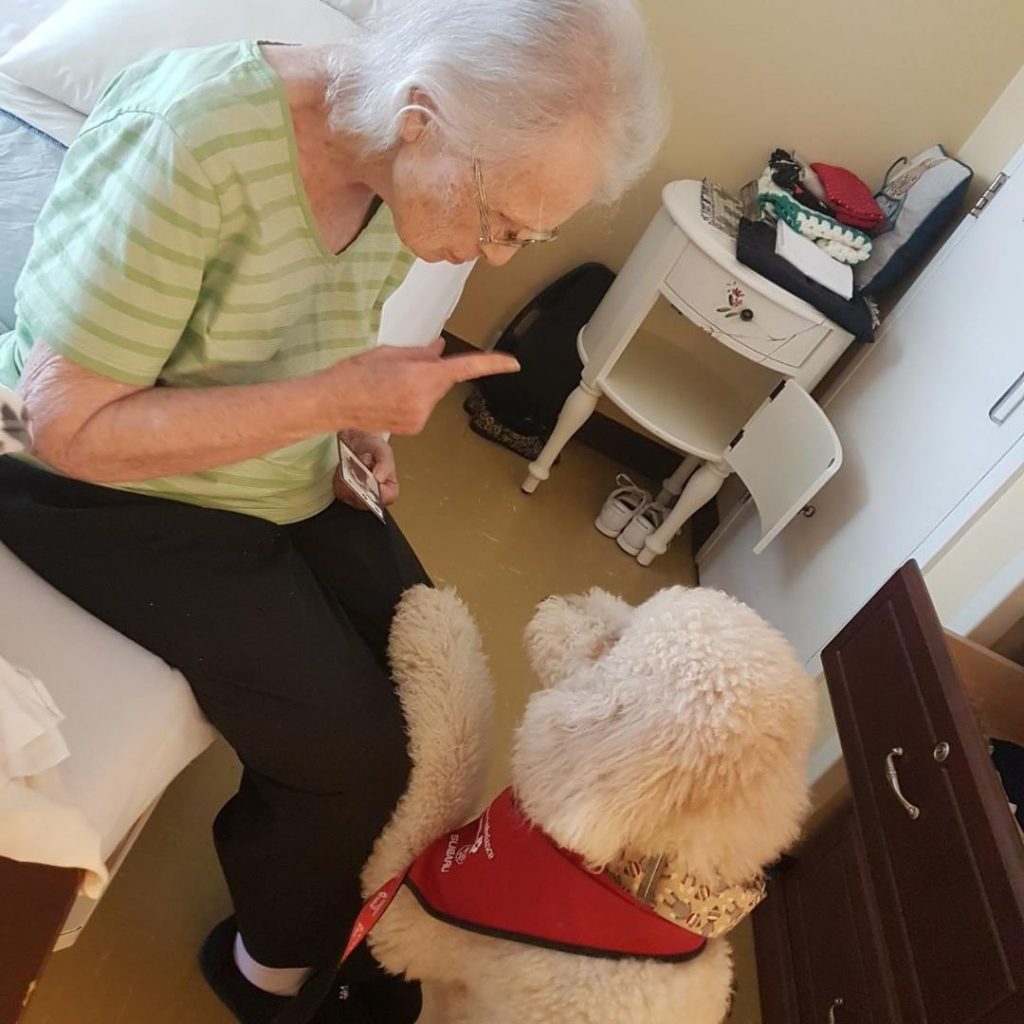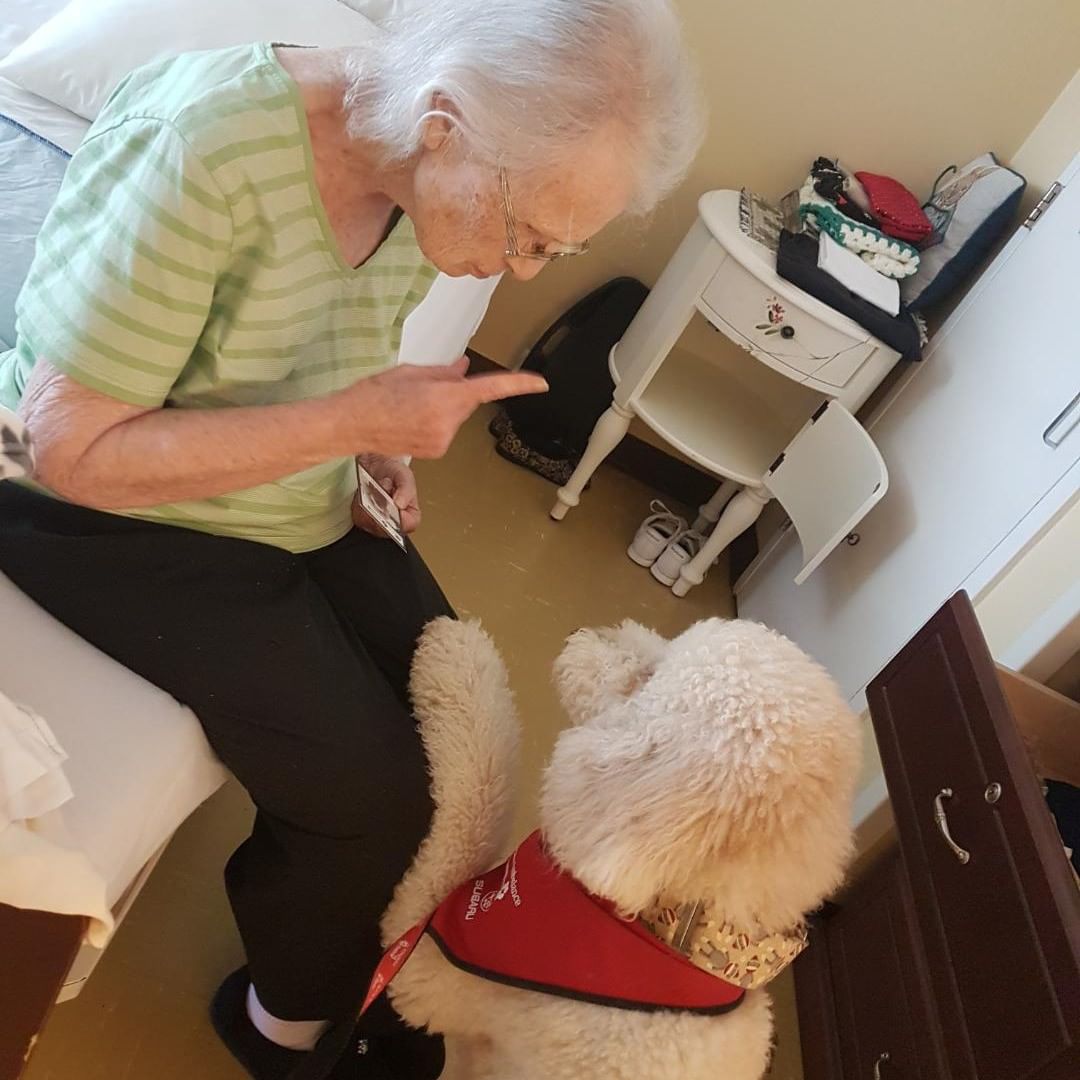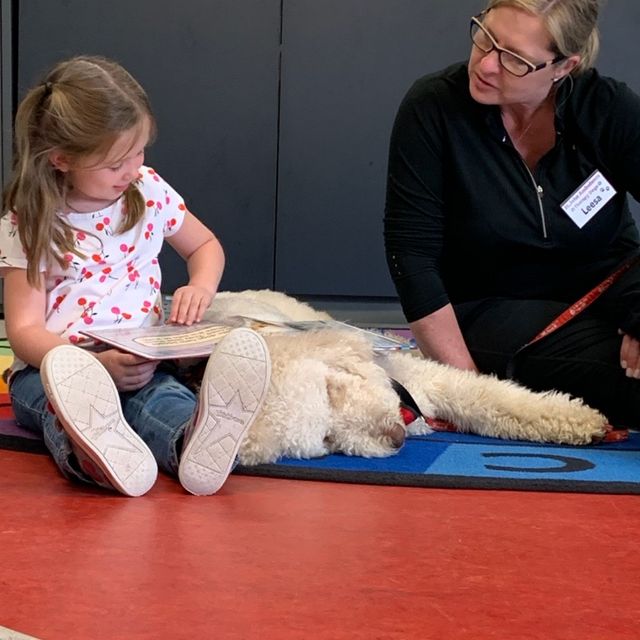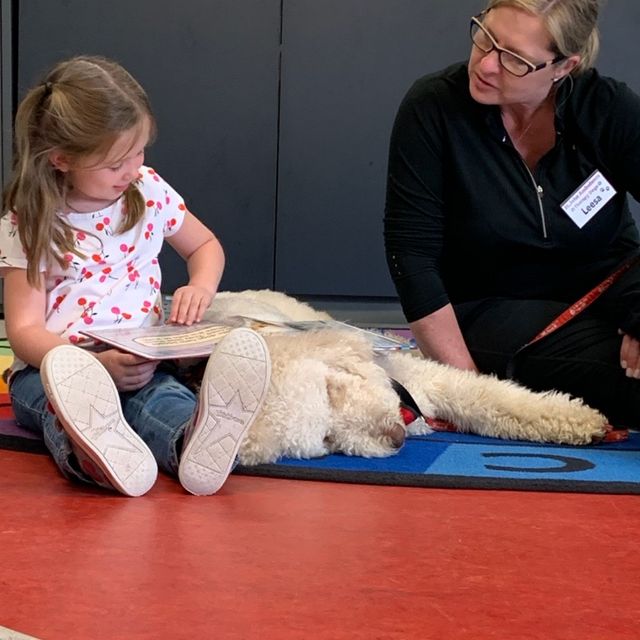 When puppies kiss you, it is the best form of Therapy you can receive, as a Therapy dog will create an incredible bond. Labradoodles by Cucciolini is committed to creating intelligent dogs with calmness to help assist people with disabilities for children who can benefit from an Emotional Service trained dog. 
Congratulations to our beautiful "Charlie" and his Family, who has committed to helping those in need! GOD BLESS OUR LABRADOODLES AND THEIR FAMILIES!
CHARLIE'S THOUGHTS



I will chew on everything I can get my teeth on. Please guide me to what toys are mine to chew and what are not. 
Bladder Control
Please, do not hurt me if you forget to let me pee outside. It's your fault for not paying attention. As a puppy, it's vital to remember that I must go out to the potty after eating, sleeping, playing, and drinking. 
Using a crate will help teach me to housebreak easier and avoid you being frustrated at me. I am a puppy; accidents will happen. Please be patient with me!
Playing with balls is my favourite sport to play.
Love to play and run around, chase imaginary monsters, chase your feet and toes, ' attack' you, and chase fuzz balls, other pets, and small kids. It is play; it's what I do. Please don't be upset or expect me to be quiet and sleep alone all day in my room. 
My freedom is beneficial, so use your experience to guide me in my space with the appropriate toys and activities, like chasing rolling balls, tug games, and many chew toys to keep me busy. 
Lovable and Kind
I am an incredibly lovable dog. Teach me all you can about training, puppy behaviours and caring about humans. Learn about my specific breed and my characteristics, as it will give you an understanding and insight into why I do everything. Together we will both have a lot of fun. I love you. Charlie
Benefits of an Emotional Service Dog.
People with disabilities report feeling frustrated and lacking independence. Dogs are lonely and stress on family members. They lack exercise and a lack of sleep. Feel anxiety, depression, or even feel suicidal. They feel guilty and even angry with the patient and the caregivers. 
If a person with a disability gets an Emotional or Service dog, they are more likely to be:
More independent (90%).
Have higher self-esteem (80%).
Be more content (80%)
Be more assertive (80%)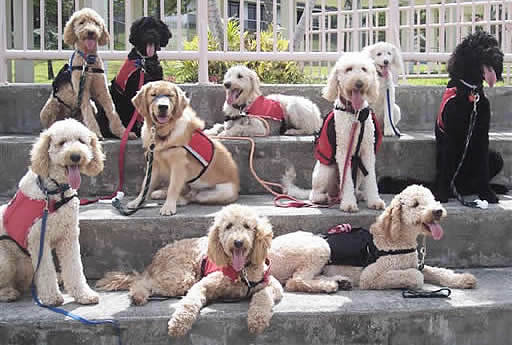 I hope you're well, Carmelina. Cooper is the sweetest, goofiest, loving dog ever and has been on two East Coast trips! He travels excellently and loves life and being beside us for everything. Here's a pic of my little sidekick!
Here is Cooper at five months and 41 lbs. after his first grooming. She loves the grand-kids, is intelligent, learns fast, and loves to play and retrieve anything for a treat. Cooper always wants to be included in anything we do. Excellent fit for our family. Carmelina. Bill and Marg Finch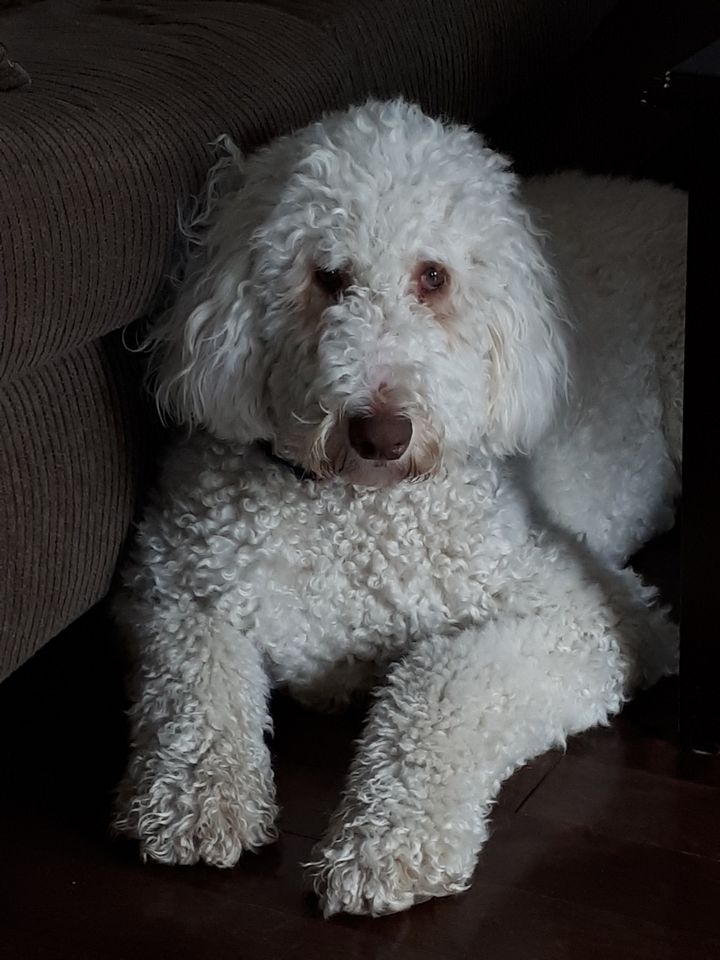 My family has been thrilled to include "Milo". The past two weeks have been adorable getting along with our older dog Keeno he loves to play and is not shy around new people! Thank you, Carmelina! Nathaniel Bram
"The Captain" (Maya & Milo litter Dec 2016), for five weeks. He is a silly puppy with lots of love to give! She already knows how to sit, shake paws, high five and spin around, going left and right. She is super intelligent!!! Labradoodles by Cucciolini create smart, happy, calm, loyal dogs. Thanks, Carmelina, for raising a great puppy! We love our Captain! Testimonials at labradoodles by cucciolini ontario

Save
Save
Save
Save
Save
Save
Save
Save
Save
Save
Save
Save
Save
Save
Save
Save
Save
Save
Save
Save
Save
Save
Save
Save
Save
Save
Save
Save
Save
Save
Save
Save
Save
Save
Save
Save
Save
Save
Save
Save
Save
Save
Save
Save
Save
Save
Save
Save
Save
Save
Save
Save
Save
Save
Save
Save
Save
Save
Save
Save
Save
Save
Save
Save
Save
Save
Save
Save