We must prioritize the safety and well-being of our Labradoodles, who are dear to us. It's crucial to be aware of certain foods that can pose potential risks to their health. Avoiding 11 Dangerous Foods Labradoodles Should Not Eat can help protect our furry friends and maintain their overall well-being.
When it comes to our furry companions, we often want to share our meals with them. However, not all human foods are safe for dogs, and some can be toxic. This article will delve into a list of 11 Dangerous Foods. Labradoodles Should Not Eat will pose serious health risks to our four-legged friends. 
From avocados to Chocolate, we'll uncover the hidden dangers and shed light on the importance of understanding your dog's needs. Additionally, we'll explore the best foods for dogs, discussing the key nutrients they need for optimal health. So, let's navigate the culinary landscape for dogs and ensure they stay safe and well-nourished.
Foods to Avoid: The Danger Zone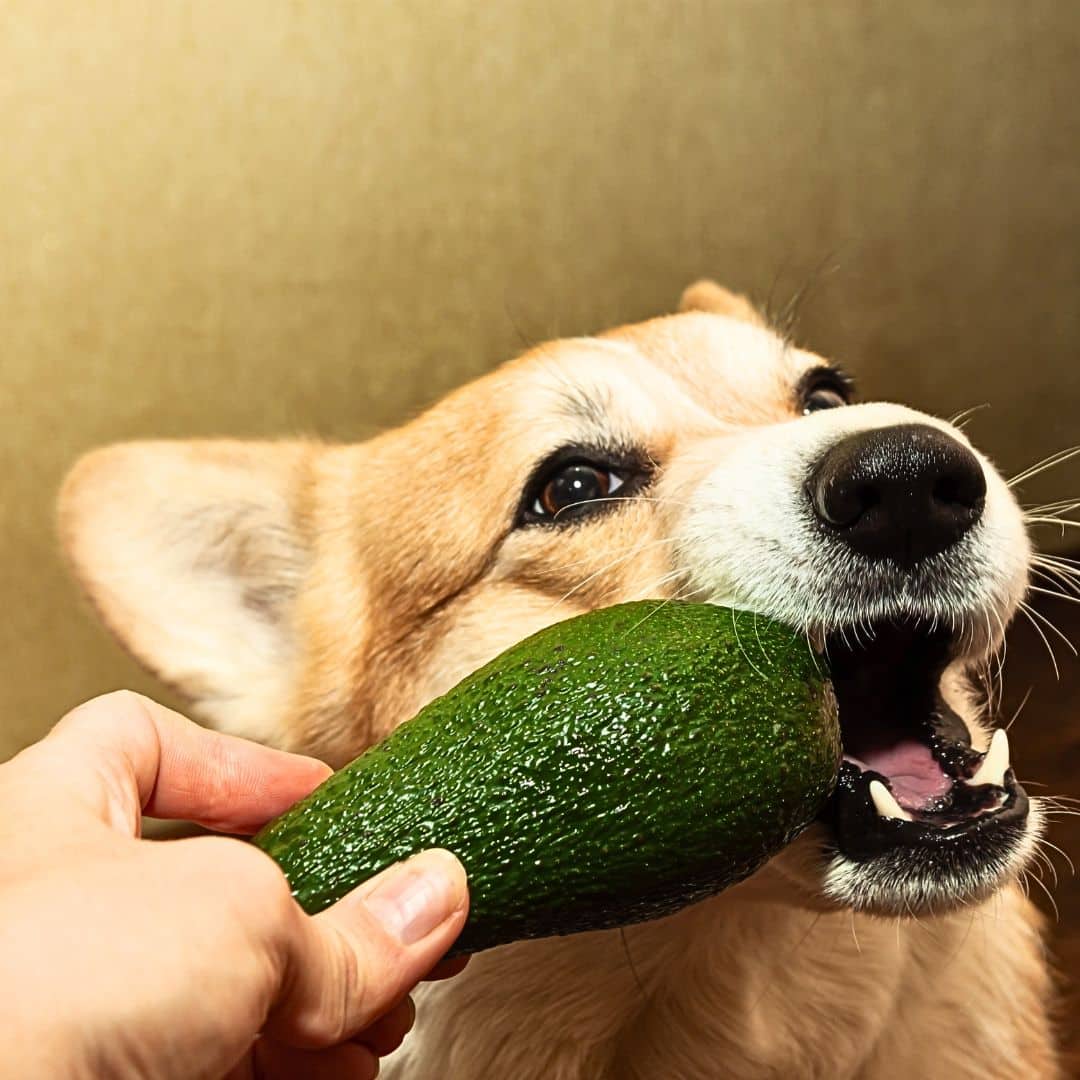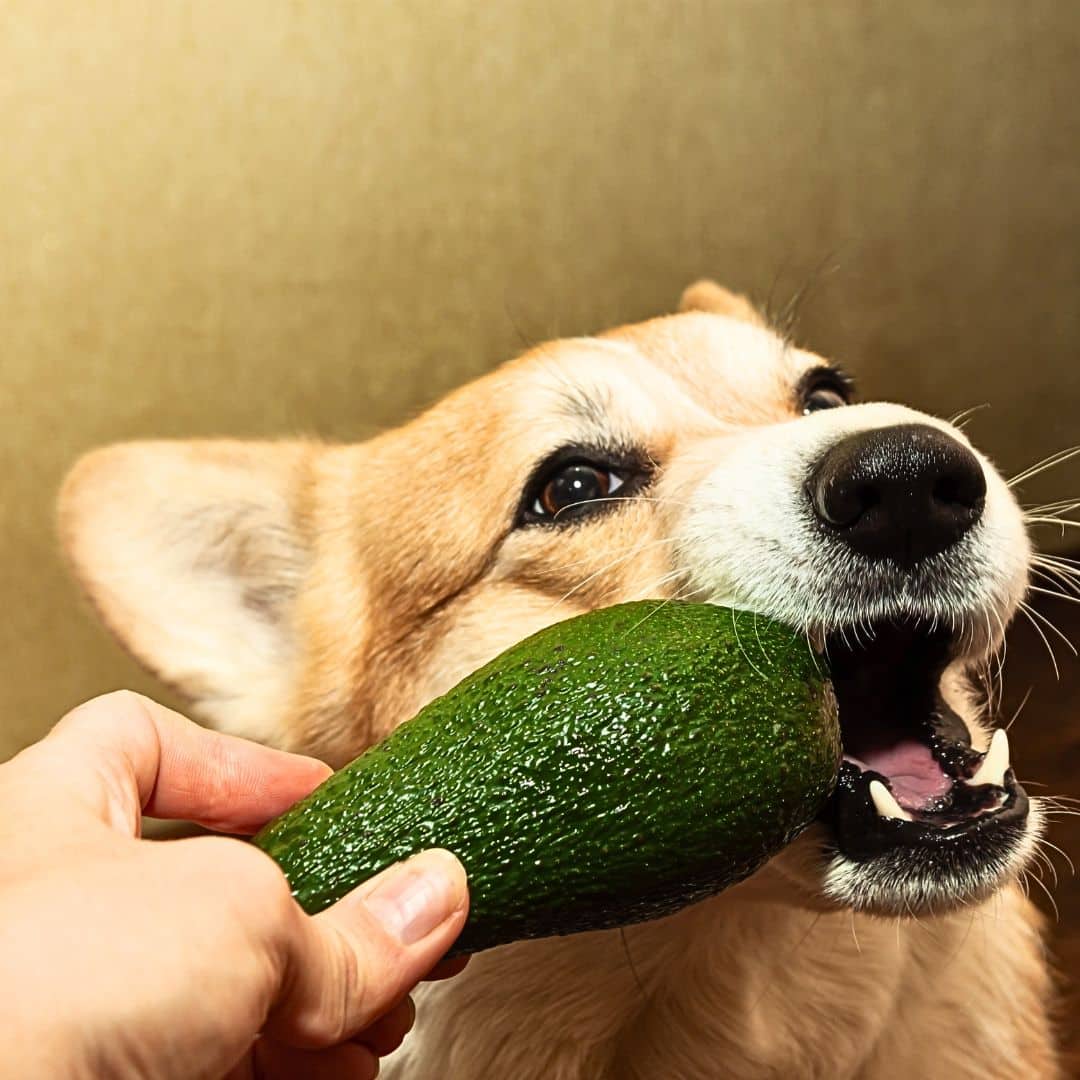 Avocado 
Human nutrition enthusiasts might rave about the benefits of avocados, but for dogs, these green wonders are a no-go. Avocados contain persin, which can harm dogs, causing vomiting and diarrhea.
Raw Potatoes 
While potatoes are a staple in many human diets, raw potatoes should be kept away from your canine companion. Raw potatoes contain solanine, a substance that can lead to gastrointestinal upset in both dogs and humans.
Grapes 
This seemingly harmless snack is toxic for dogs due to the presence of a raisin substance, potentially causing kidney failure and other serious health issues.
Chocolate 
That sweet treat we all adore can be life-threatening for dogs. Chocolate contains xanthines and caffeine, harming dogs and leading to vomiting, diarrhea, and even seizures. Incorporating advice from veterinarian Dr. Sarah Johnson, we must be cautious about the human foods we share with our furry companions. While harmless, foods like Chocolate, onions, and garlic can be toxic to dogs, underscoring the importance of avoiding these items in their diet.
Onions 
While onions enhance the flavour of our dishes, they contain sulfenic acid and sulphides that can cause stomach upset in dogs and humans alike.
Raw Egg Whites 
Raw egg whites might be a breakfast staple for humans, but they can cause dog trouble. Avid, found in raw egg whites, can lead to gastrointestinal issues in our canine companions.
Cheese 
As much as dogs might beg for a piece of cheese, it's best to resist their charms. Most cheeses contain rennet, a substance toxic to dogs that can lead to stomach upset.
Raw Meat 
Raw meat might sound like a natural choice for dogs, but certain types can be risky. Some raw meats contain soy protein isolate, which can lead to kidney failure in dogs.
Alcohol 
While humans might enjoy a drink now and then, alcohol is toxic to dogs and can lead to alcohol poisoning symptoms that endanger their health.
Xylitol 
This common sugar substitute in various fruits and vegetables can cause severe liver damage and dog failure.
The Ideal Dog Diet: Best Foods for Optimal Health

Providing the right diet is essential to keep your dog healthy and thriving. Dogs are carnivores that require substantial protein intake for their well-being. They cannot taste sweetness, so protein becomes even more critical in their diet.
Protein-Rich Choices 
Chicken 
Chicken is an excellent protein source containing all the amino acids necessary for rapid digestion. Its convenience and nutrient profile make it an ideal choice for busy pet owners.
Turkey 
While turkey is generally safe for dogs, excessive consumption can lead to toxicity due to its dopamine content. Moderation is key to enjoying the heart-healthy benefits without risks.
Pork 
Pork offers protein, vitamin B12, and zinc for your canine companion. It's a wholesome choice that contributes to overall health.
Fish 
Fish is beneficial for dogs as it's high in omega-3 fatty acids and protein, which promotes healthy skin, coat, digestion, and bowel function.
Beef 
Beef has essential vitamins and minerals, including zinc and iron. It boosts immunity and reduces heart disease in dogs.
Venison 
Venison, high in omega-3 fatty acids and essential minerals, is a lean and healthy protein option, particularly beneficial for dogs aiming to shed some pounds.
The Benefits of Natural Foods: Why It Matters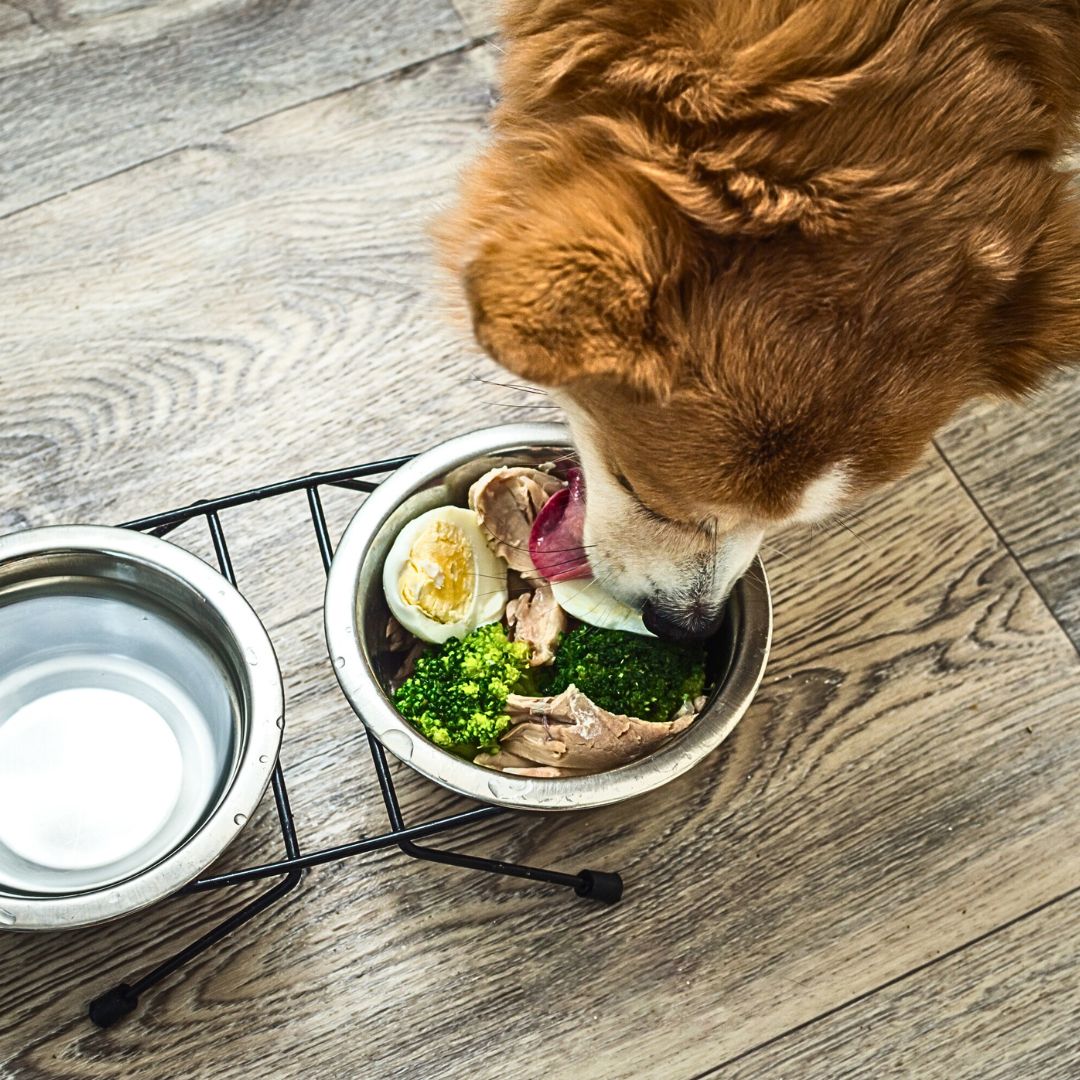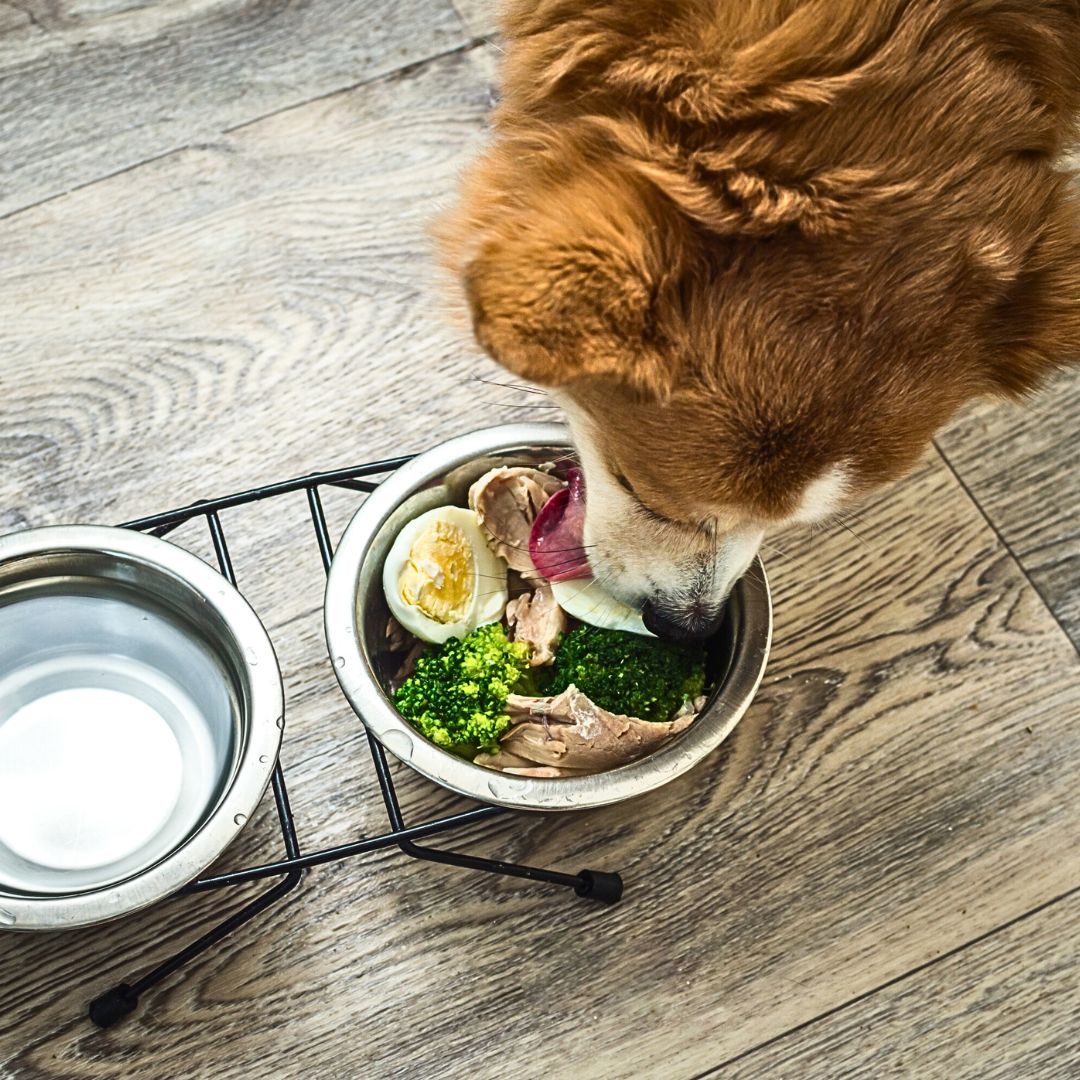 Feeding your dog natural food or the best you can afford has numerous benefits.
11 Dangerous Foods Labradoodles Should Not Eat

Enhanced Nutrient Content 
Natural foods contain more vitamins and minerals than commercial dog foods, contributing to your dog's overall health and well-being.
Improved Longevity 
Dogs on raw diets experience fewer health issues as they age, leading to a longer and healthier life.
Environmentally Friendly 
Natural foods are better for the environment because they lack the chemicals in many commercial pet foods.
Cost-Effectiveness 
While it might seem like a larger investment initially, feeding your dog natural foods can save money in the long run, as it's often more affordable than premium commercial dog food brands.
Choosing the Perfect Training Treat   
Selecting the right training treats for your dog can be a daunting task. However, considering your dog's preferences and needs can guide you in the right direction.
Factors to Consider:

Texture and Flavor

 
The texture and flavour of treats vary, catering to different preferences and training exercises.
Breed Consideration 
Smaller breeds prefer softer treats, while larger species enjoy crunchier options.
High-Energy Dogs 
Quick treats like jerky for high-energy dogs can be effective rewards during training.
Safe Fruits for Dogs: A Fresh Addition to Their Diet 

Including fresh fruits in your dog's diet can be a healthy choice, but not all fruits are safe. Here are some secure options:
Apples 
Remove seeds and cores before offering slices of apple to your dog.
Blueberries 
Blueberries are a nutritious and safe treat that is packed with antioxidants.
Watermelon 
Remove seeds and offer seedless watermelon in moderation.
Strawberries 
Strawberries are rich in vitamins and can be a delightful occasional snack.
Pineapple 
Fresh pineapple, without the tough core, can be a tasty dog treat.
Peaches 
Remove pits and offer small amounts of ripe, peeled peaches.
Cranberries 
Cranberries, in limited quantities, can support urinary tract health.
Raspberries 
Raspberries are safe and provide essential nutrients for your dog.
Bananas 
Bananas are a great source of potassium and can be a delicious treat.
11 Dangerous Foods Labradoodles Should Not Eat. Reacting to Poisoning Incidents: A Quick Guide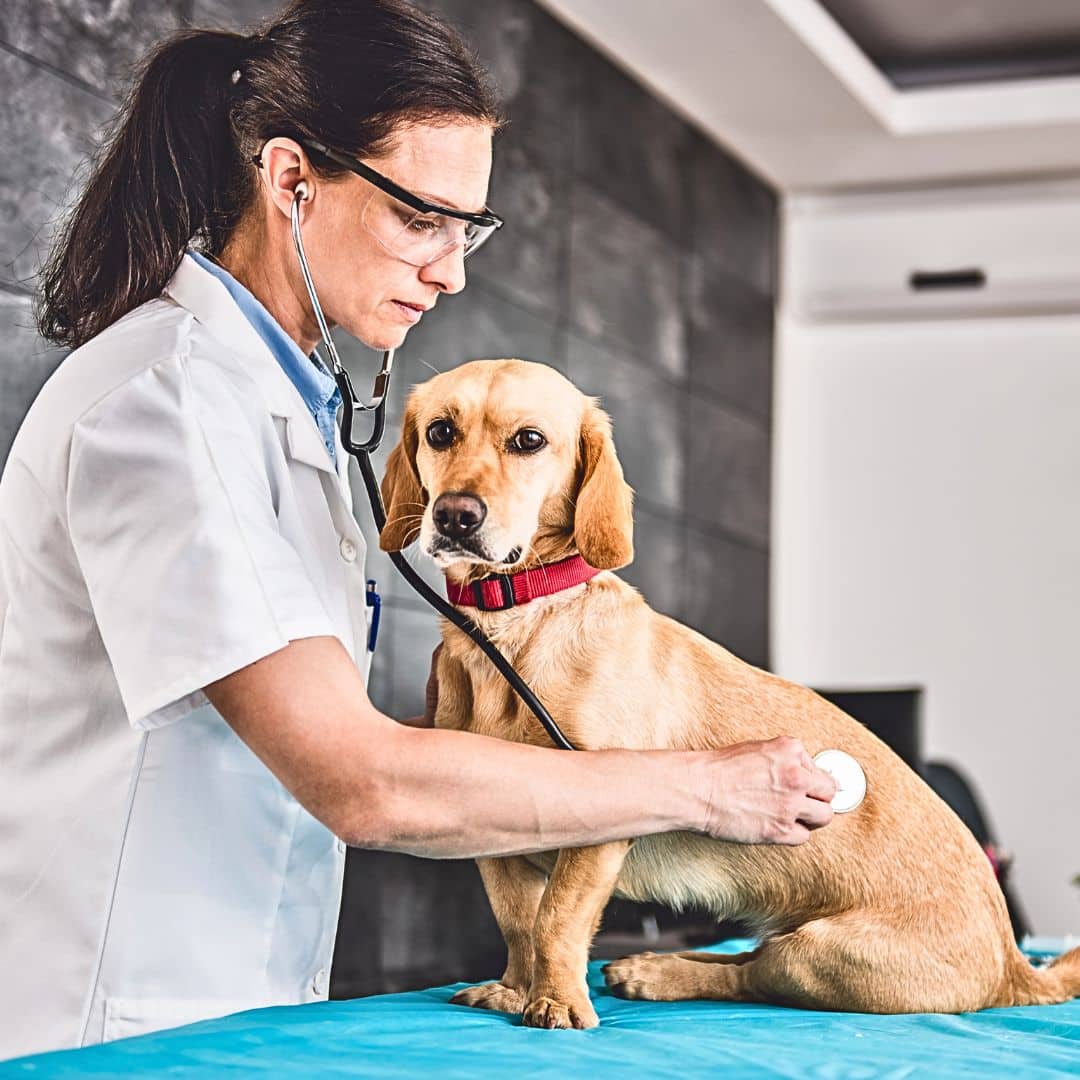 Isolate Your Dog Safely      
Prevent potential accidental ingestion by separating your dog from other animals and children, creating a controlled environment.
Immediate Vet Contact      
Act swiftly and contact your veterinarian for expert guidance. Their advice will be invaluable in this critical situation.
Inducing Vomiting for Solids      
In solid poisons like Chocolate or medication, attempt to induce vomiting using 3% hydrogen peroxide (one teaspoon per 10 pounds). Consult your vet if this method is ineffective.
Addressing Liquid Poison Ingestion      
For liquid poisons such as antifreeze or oil, try inducing vomiting with one tablespoon of salt water (1/4 teaspoon per 10 pounds). Always seek veterinary advice.
Handling Seizure-Inducing Poisons      
When dealing with toxins causing seizures, administering 1/8 teaspoon of baking soda every 10 pounds to induce vomiting is important. However, avoid this method if your dog is unconscious or experiencing seizures.
Removing Poison from Fur      
If the poison is on your dog's fur, carefully cleanse the affected area with soap and water, ensuring the toxin is safely removed.
Persistent Seizures and Unidentified Toxins   

  
Should your dog continue seizing or you suspect toxic ingestion without visible signs, contact your vet promptly for further instructions.
Dealing with Volatile Solvents      
For cases involving volatile solvents, follow a thorough step-by-step process, including protective measures, dilution, and proper cleaning.
Ensuring Your Dog's Well-being  

As you would for emergencies, provide daily care by offering your dog a diet rich in safe, nutritious foods. Remember that some human foods, such as grapes, raisins, cheese, onions, garlic, Chocolate, and alcohol, can be harmful or fatal to dogs.
Understanding Digestive Sensitivity      
Your dog's digestive system is delicate. Learn what foods are safe for them and consider their size and weight when determining dietary choices.
Create a No-Risk Environment      
When in doubt about a food's safety, it's always better to err on the side of caution and avoid offering it to your dog entirely.
11 Dangerous Foods Labradoodles Should Not Eat
Can Labradoodles Eat Grapes or Raisins?
It's not safe for Labradoodles to consume grapes or raisins, which are toxic and cause kidney failure in dogs. Even a small amount can be dangerous, so keeping them away from your furry friend is vital. Suppose you suspect that your Labradoodle may have eaten grapes or raisins. In that case, it's best to seek immediate guidance and treatment from a veterinarian.
Is it Safe for Labradoodles to Consume Onions or Garlic?
No, it is not safe to consume onions or garlic. Both contain compounds that are toxic to dogs, particularly in large quantities. The use of these compounds results in harm to the red blood cells; it leads to hemolytic anemia. Symptoms of Onion and Garlic can cause toxicity in dogs. They may include weakness, vomiting, diarrhea, pale gums, and difficulty breathing. It is always best to consult a veterinarian if your Labradoodle has ingested onions, garlic, or other potentially harmful food.
Are Avocados Harmful to Labradoodles?
Avocados are generally safe when consumed in moderation. However, there are a few things to consider. While the flesh of the avocado is non-toxic to dogs, the pit and skin can pose a choking hazard or lead to intestinal blockage if ingested. Additionally, avocados contain a substance called persin, which is harmless to humans but is toxic to certain animals in large quantities. While dogs are typically unaffected by person, some individuals may have sensitivities or allergies to avocados.
Introduce Avocado Gradually
As with any food, it's important to introduce avocados gradually into your Labradoodle's diet and monitor for any adverse reactions. Removing the pit and skin before offering avocado to your furry friend is crucial. Suppose you notice signs of digestive upset or allergic reactions with your dog, such as vomiting, diarrhea, or difficulty breathing. In that case, it's best to consult with your veterinarian.
A balanced diet is crucial for your doodle's overall health and well-being. Suppose you have any concerns about specific foods or dietary requirements for your dog. In that case, it's always advisable to seek professional advice from a veterinarian who knows your pet's needs.
Can Dogs Eat Chocolate?
No, Labradoodles should not eat Chocolate. Chocolate contains theobromine, a toxic dog substance. Even the smallest amounts of Chocolate can cause symptoms such as vomiting, diarrhea, and increased heart rate, and it can be fatal in severe cases. It's always important to keep Chocolate out of reach and be cautious about any foods that may contain Chocolate as an ingredient. If you suspect that your dog has ingested Chocolate, it is vital to contact a veterinarian immediately for guidance.
Is Xylitol Dangerous?
Xylitol, a sugar substitute in many products, is dangerous for Labradoodles and other dog breeds. While it is safe for humans, it can increase insulin in dogs, leading to a dangerous drop in blood sugar levels. This condition, known as hypoglycemia, can be life-threatening if not treated promptly.
Dogs are curious and tend to explore their surroundings by mouthing objects. If they happen to consume products containing xylitol, it's crucial to seek immediate veterinary attention. If you're a dog owner, it's important to be aware of the symptoms of xylitol toxicity. These can include vomiting, loss of coordination, seizures, and liver damage. It's always better to be safe than sorry, so keep any xylitol-containing products out of reach from your furry friend.
Conclusion on

11 Dangerous Foods Labradoodles Should Not Eat

   

Our canine companions bring joy and companionship to our lives, and it's our responsibility to ensure their safety and well-being. By familiarizing yourself with these eight essential dog poison emergency tips, you can act confidently and swiftly in times of crisis. Additionally, maintaining a keen understanding of safe and harmful dog foods and providing a nourishing diet will contribute to your furry friend's overall health and happiness. Remember, a prepared pet owner is a pet's best advocate in times of need.