Do Labradoodles Make Us Happy & Healthier?
Happiness Dogs Bring to our Lives: Labradoodles are an exceptional breed choice for companionship, contributing to enhanced happiness and improved well-being; their high intelligence, trainability, and enthusiasm to please radiate energy and excitement. The ownership of a Labradoodle boasts numerous advantages, as they exhibit a strong inclination towards social interactions, effectively alleviating anxiety and stress through their spirited nature.
Managing their exuberant energy might seem daunting; however, Labradoodles are renowned for their remarkable outlook on life. Flourishing in expansive environments, they naturally seek ways to bring delight to their owners. Labradoodles have a distinctive reputation for infusing happiness and solace into one's life. Their presence offers the potential to manage depression and alleviate tension, providing genuinely beneficial companionship.
Highly Social Nature 
Among the standout benefits of having a Labradoodle is their exceptional social skills. In a world where social anxiety is shared, and communication can be daunting, Labradoodles step in as valuable companions, mitigating feelings of isolation and unease through their pleasant demeanour. ASPCA Pet Insurance states that labradoodles are outgoing, loving, and lively dogs. 
Icebreakers and Conversation Catalysts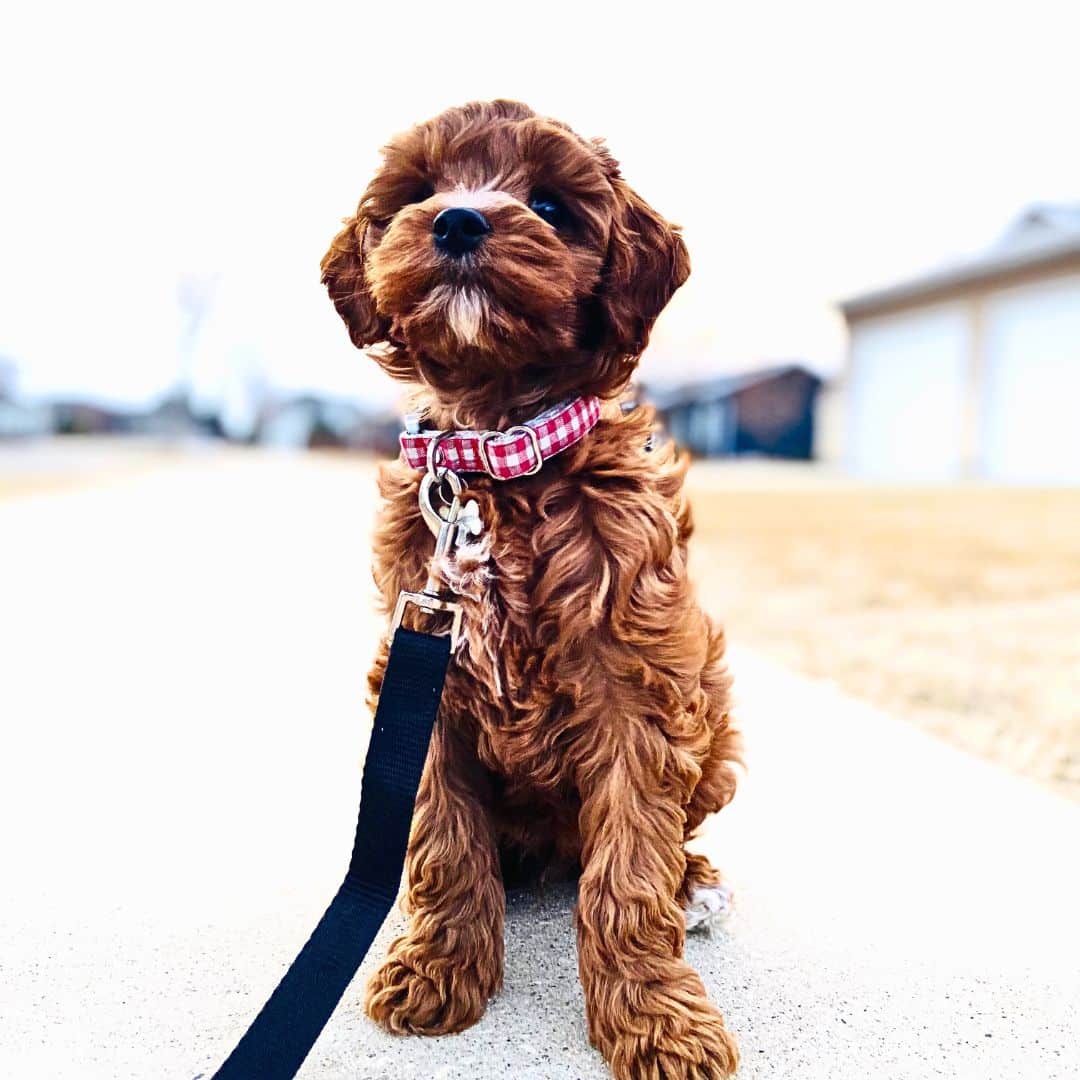 The Labradoodle's captivating appearance, friendly disposition, and playful behaviour make them fantastic conversation catalysts. Strangers find it irresistible to resist engaging with and discussing these delightful creatures. As social interactions flourish and new connections are made, individuals experience a boost in self-confidence.
Alleviating Anxiety
Labradoodles can remarkably lower anxiety levels and instill a sense of purpose in individuals' lives. Their inherently caring and gentle nature enables them to counteract feelings of fear effectively.
Providing Support
These dogs offer valuable psychological support, motivating individuals to adopt healthier habits and exercise regularly. Furthermore, their role as service therapy dogs extends to aiding individuals dealing with mental health challenges such as depression and anxiety.
Choosing a Canine Companion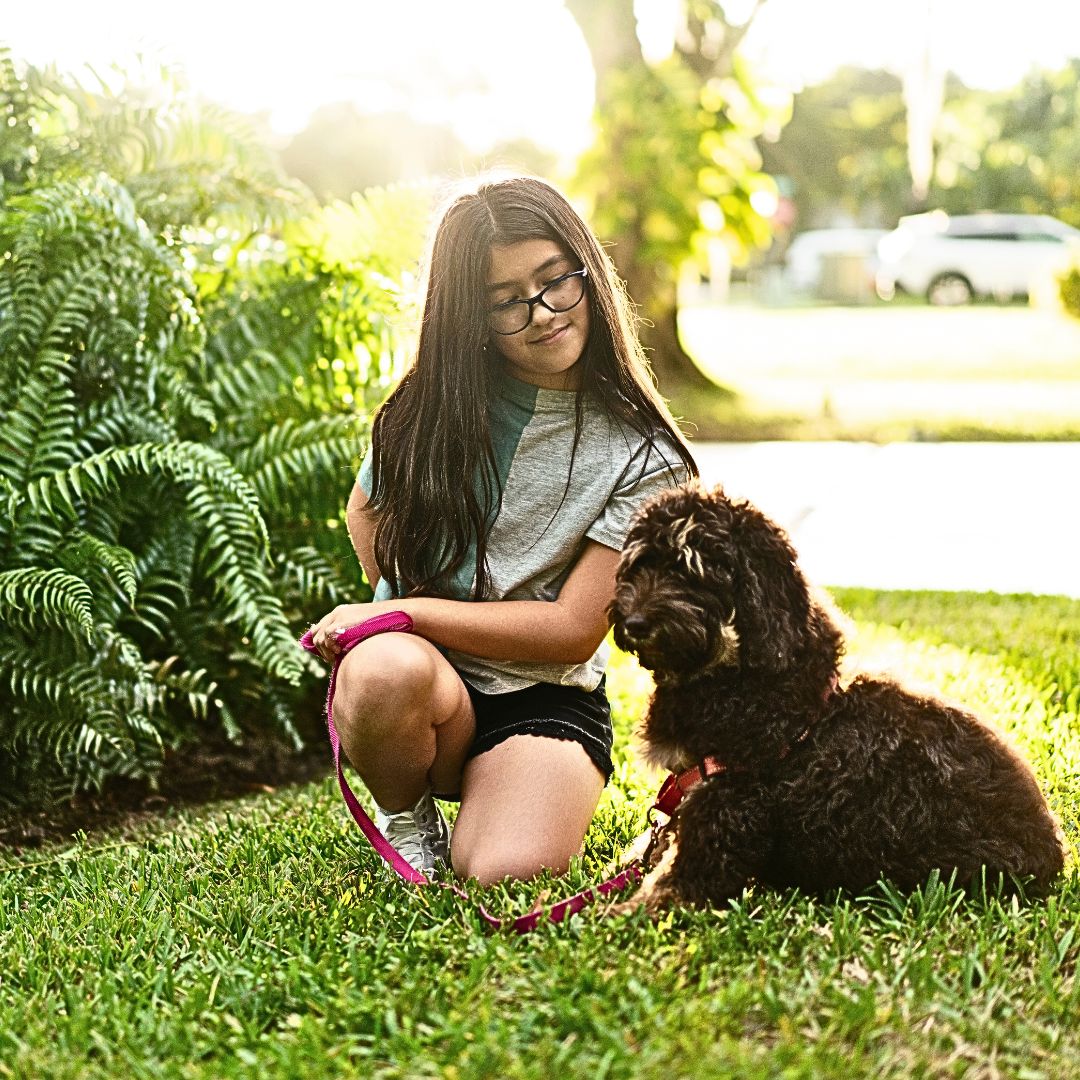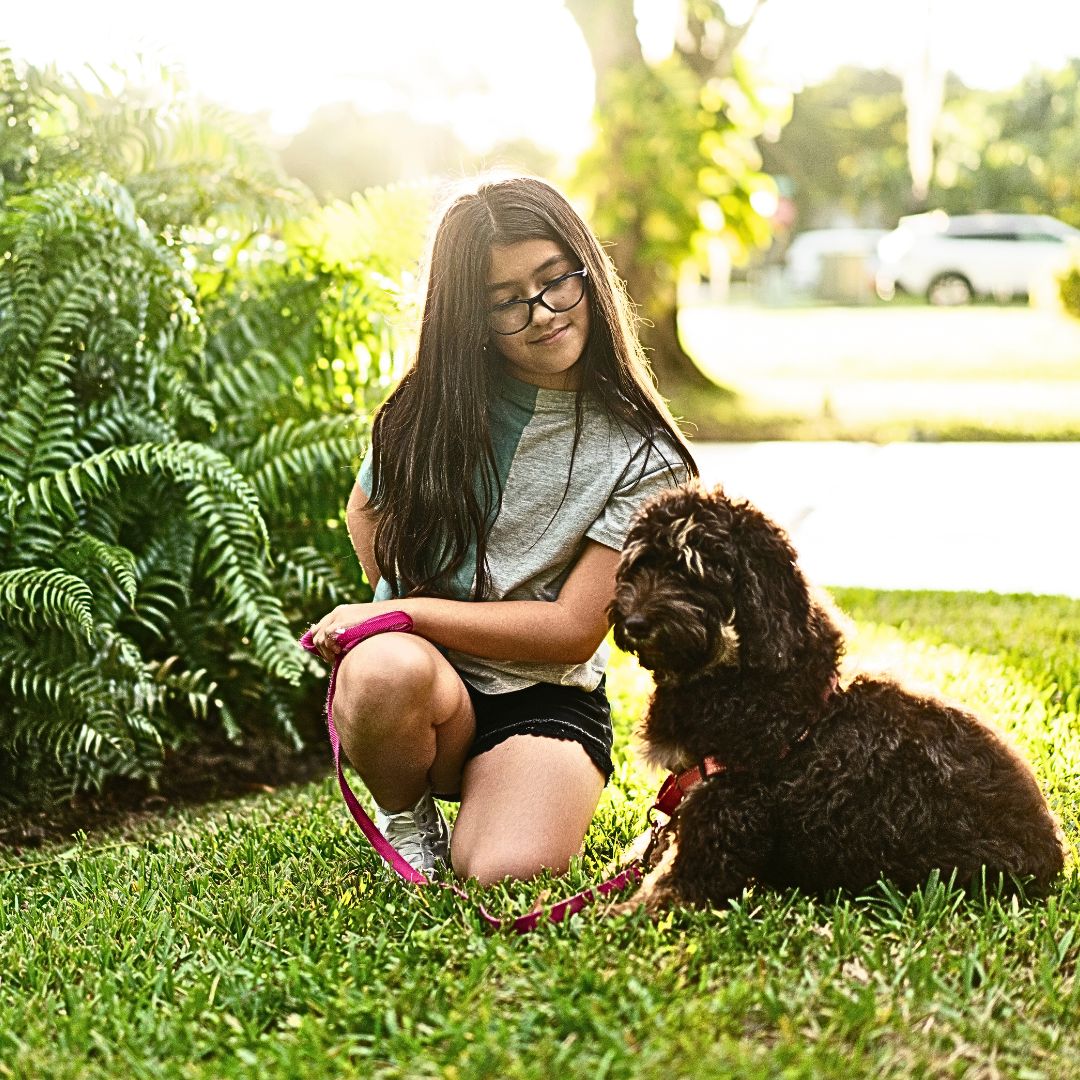 When embarking on the journey to adopt a dog, considering breeds like Labrador Retrievers, Golden Retrievers, and Labradoodles is highly recommended. These breeds stand out as popular choices, each bringing their unique qualities.
Would you contemplate bringing home a designer dog like the Labradoodle? 
After appearing in 1955, Labradoodles swiftly garnered favour for their undeniable charm. These mixed-breed dogs have earned a reputation as fantastic therapy pets due to their unwavering capacity to offer affection. If you're considering embracing this wonderfully affectionate breed, let's delve into the world of Labradoodles.
A Fusion of Excellence: Labrador Retriever and Poodle Mix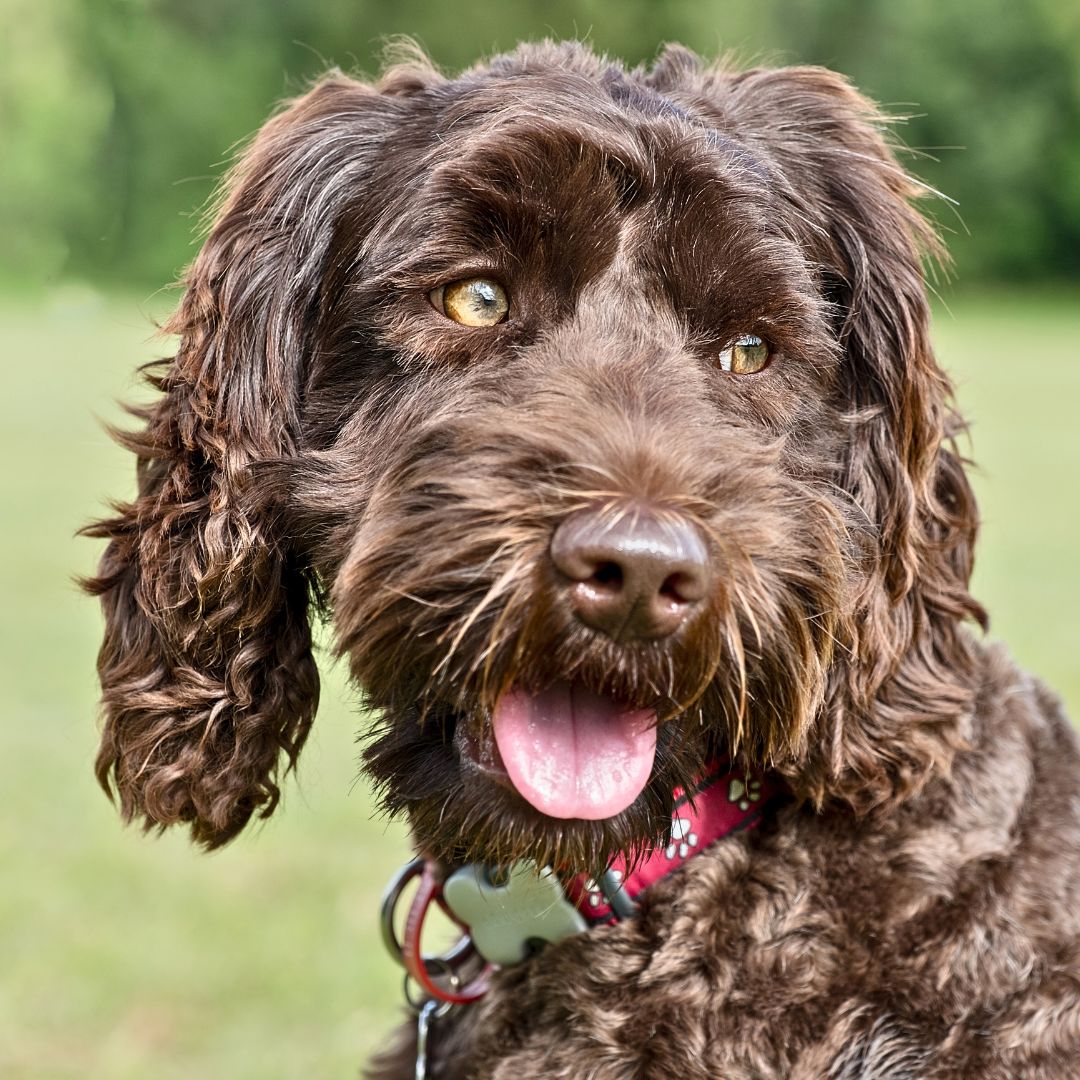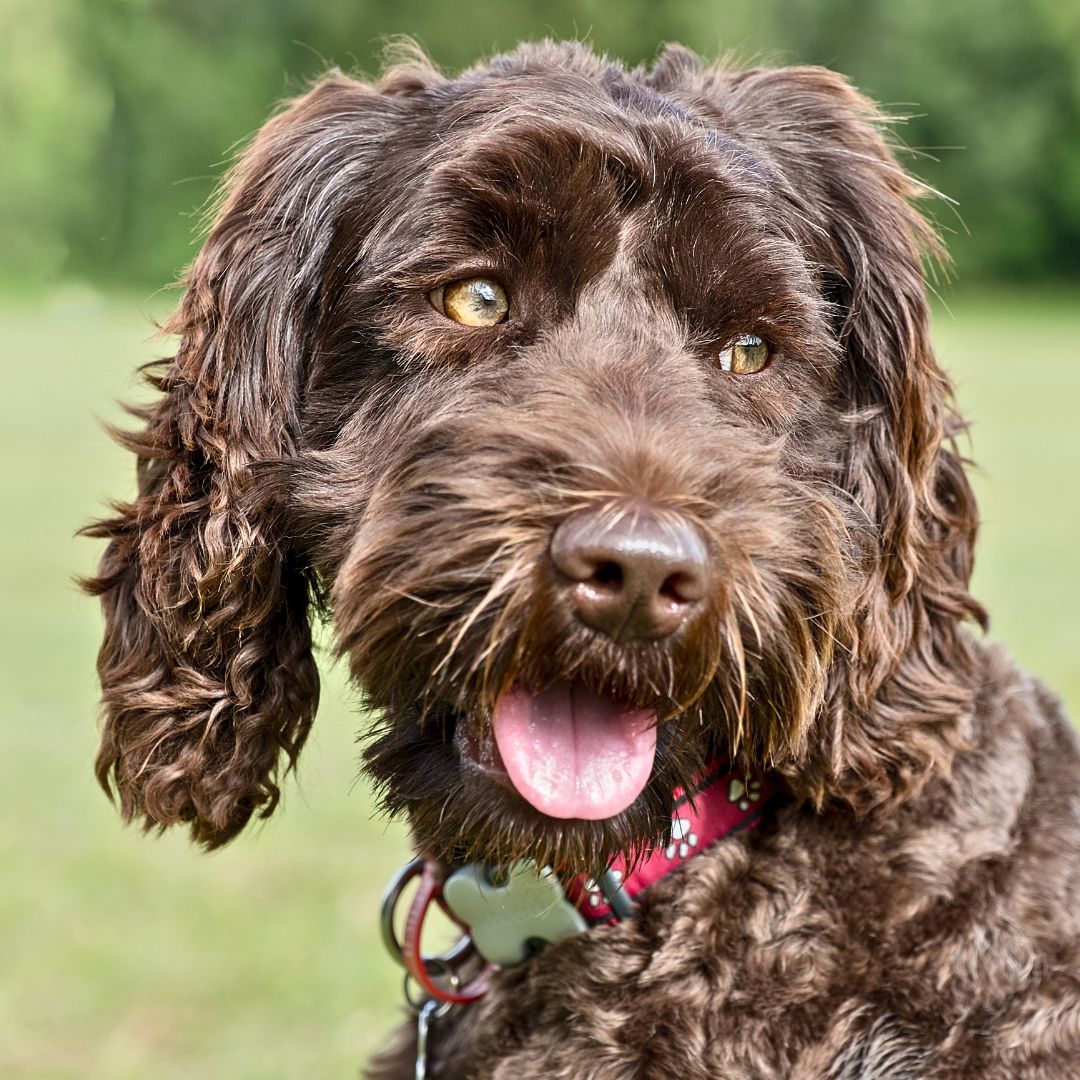 The Labradoodle, often called a doodle, is a prominent representative among designer dogs. This breed results from a cross between a Labrador Retriever and a purebred Poodle. The credit for creating the Labradoodle goes to Wally Conron, the head dog breeder for the Australian Guide Association, who introduced them in 1989. While Labradoodles blend Labrador Retrievers and Poodles, the Australian Labradoodle is a unique crossbreed incorporating Standard Poodles, Cocker Spaniels, and Labrador Retrievers.
From Service to Companionship
Labradoodles serve as exceptional service dogs for individuals with disabilities, and their high intelligence has propelled them into many households worldwide. Before deciding to adopt a Labradoodle, it's wise to examine the lineage closely, especially that of the parents.
Labrador Retrievers: A Treasured Lineage
Originating in the United Kingdom, Labrador Retrievers have endeared themselves as beautiful family additions. With easy grooming requirements and amiable personalities, they typically don't pose character challenges.
What Makes Labradoodles Stand Out?
Labradoodles combine the Labrador Retriever's robustness and work ethic with the hypoallergenic coat of the Poodle. This breed is particularly suitable for first-time dog owners. Their captivating essence lies in being a harmonious amalgamation of two distinct species. Although the cost of acquiring one is a factor, their loyalty, quick wit, and trainability are worth it. Should you opt for adoption, consider reputable breeders like Labradoodles by Cucciolini, known for producing top-notch Labradoodles in Ontario.
Physical Attributes and Personal Traits
Labradoodles are a sight to behold, adorned with their curly coats and endearing soft ears. The fleece-like coats they possess take after their Poodle lineage. Doodles typically inherit their size and colouring traits from the Labrador Retriever.
Inherited Traits from Retrievers
While Labradoodles generally exhibit minimal shedding, occasional shedding might occur. Their reduced shedding makes them a suitable choice for individuals with allergies.
Poodles: A German Breed with Varied Sizes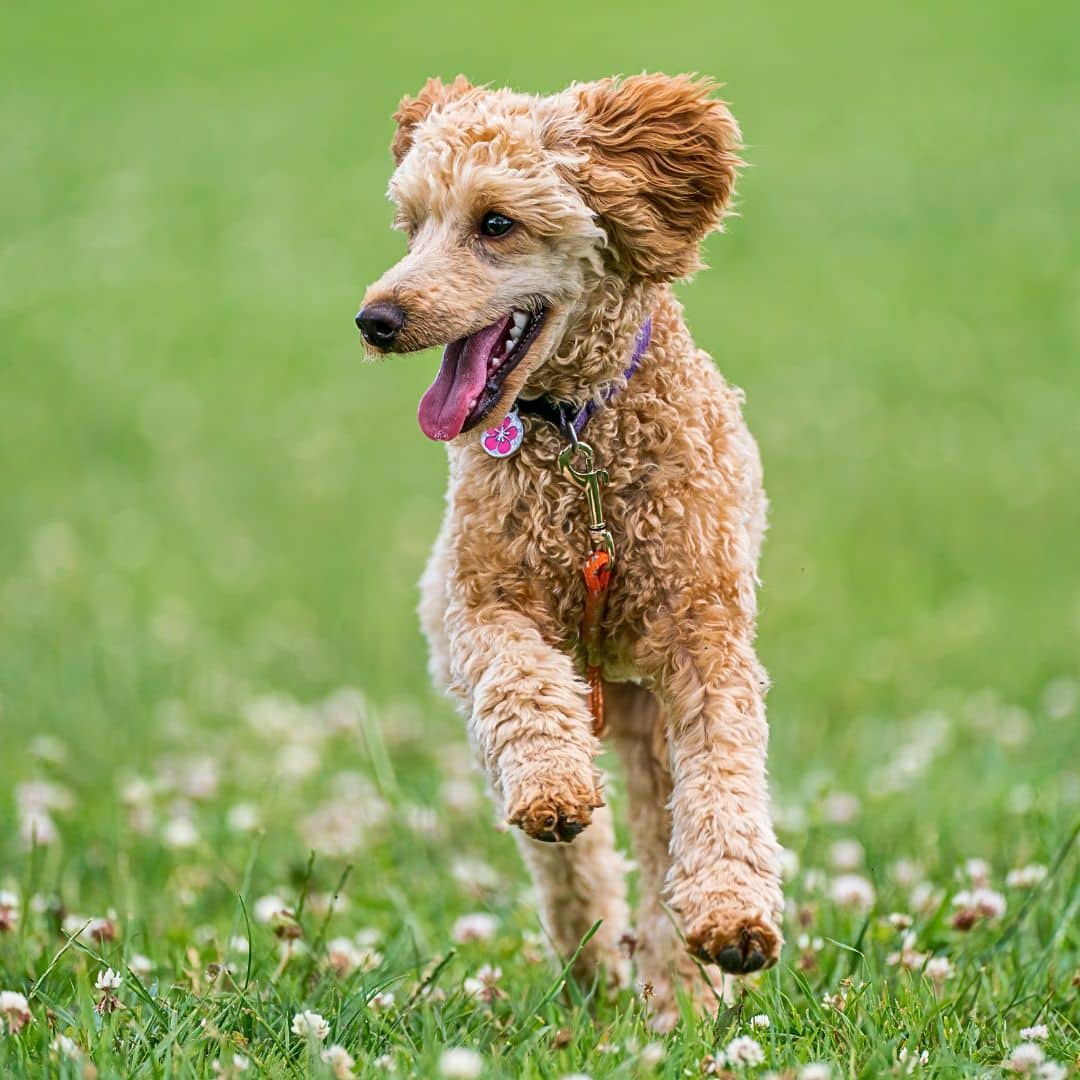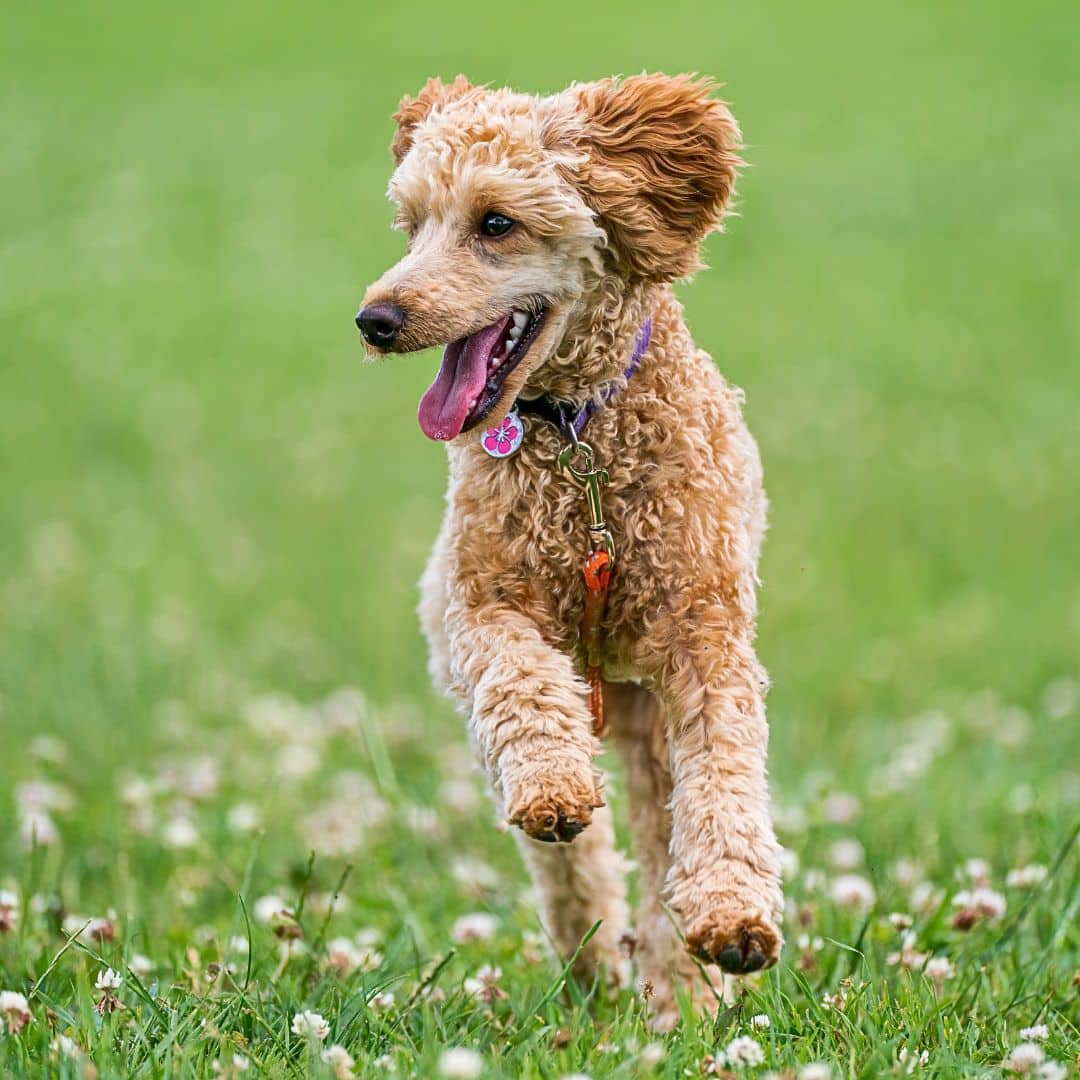 The Poodle, originating from Germany, boasts an array of sizes, ranging from the very small to the standard.
What Contributes to the Allure of Labradoodles?
Labradoodles possess the strength and perseverance of Labrador Retrievers, coupled with the hypoallergenic qualities of Poodles. A prime choice for novice pet owners, this breed combines two distinct species into a charming package. While their cost is a consideration, their dedication, quick learning, and ease of training make them worthy companions. Should you choose to adopt one, it's prudent to research credible breeders like Labradoodles by Cucciolini, a top choice for Labradoodles in Ontario.
Size and Personality: A Harmonious Blend
Adorned with curly coats and endearing soft ears, Labradoodles exude a delightful appearance. Their fleece-like coats stem from their Poodle lineage, while their size and colouring often derive from the Labrador Retriever.
Inherited Traits from Retrievers
Although Labradoodles typically shed minimally, occasional shedding might occur. Their reduced shedding makes them an excellent choice for allergy-prone individuals.
Regular Grooming Requirements
Maintaining the Labradoodle's coat entails weekly grooming. Using a clicker brush during weekly brushing sessions ensures a smooth experience. Frequent brushing can lessen trips to the groomer, fostering a strong bond with your furry companion. Around every four months, periodic grooming appointments help prevent the coat from becoming overly long and obstructing the dog's vision.
Diverse Colors and Measurements
Labradoodles vary in size, typically maturing between 14 to 24 inches in height, influenced by the Poodle parent's genetics. This breed showcases various colours: blue, silver, dark red, golden, apricot, caramel, chalk, phantom, red, parchment, and chocolate.
Weight Ranges
Labradoodles generally weigh between 30 to 65 pounds. Medium-sized doodles usually mature within 30 to 45 pounds, while minis grow to be 15 to 20 pounds.
Aquatic Abilities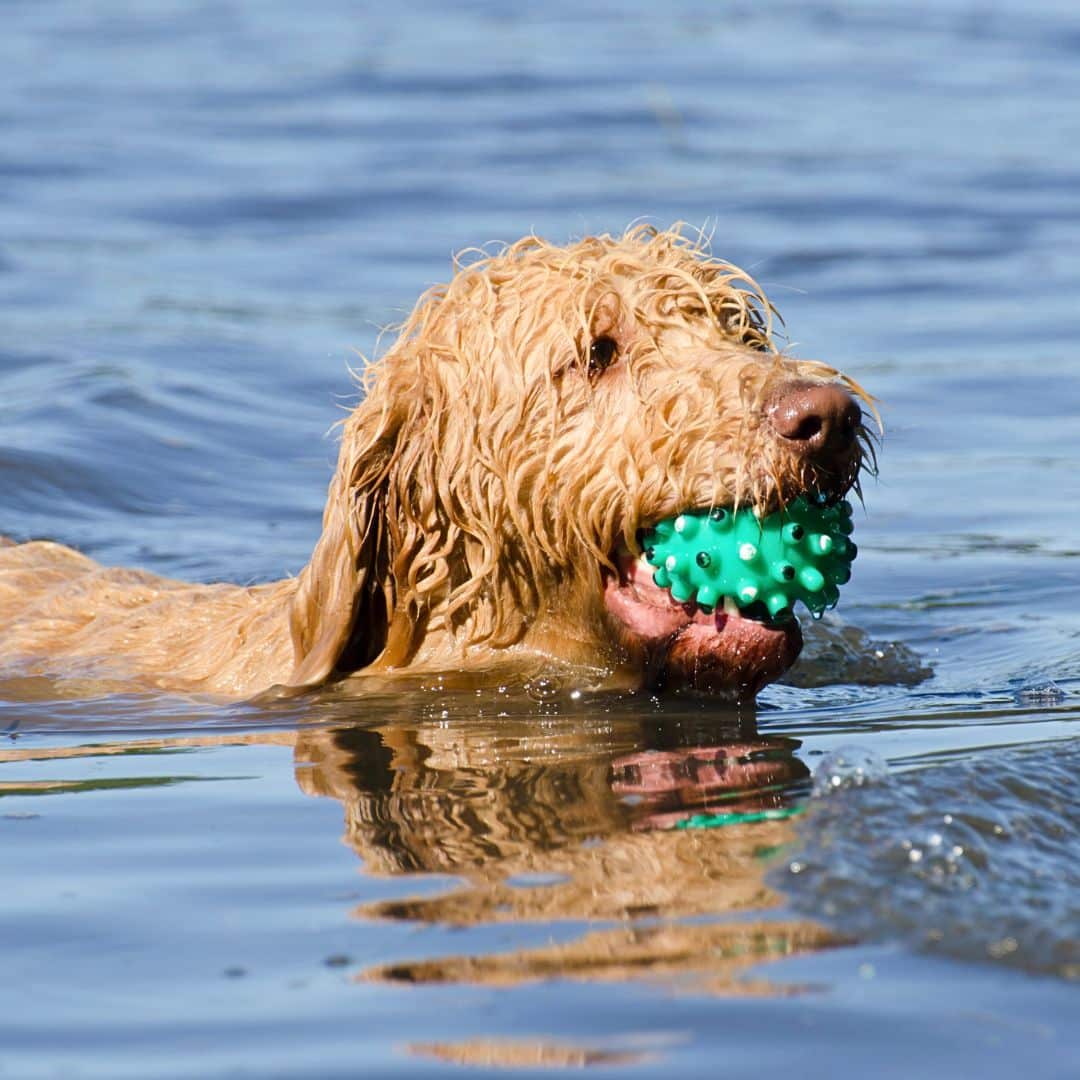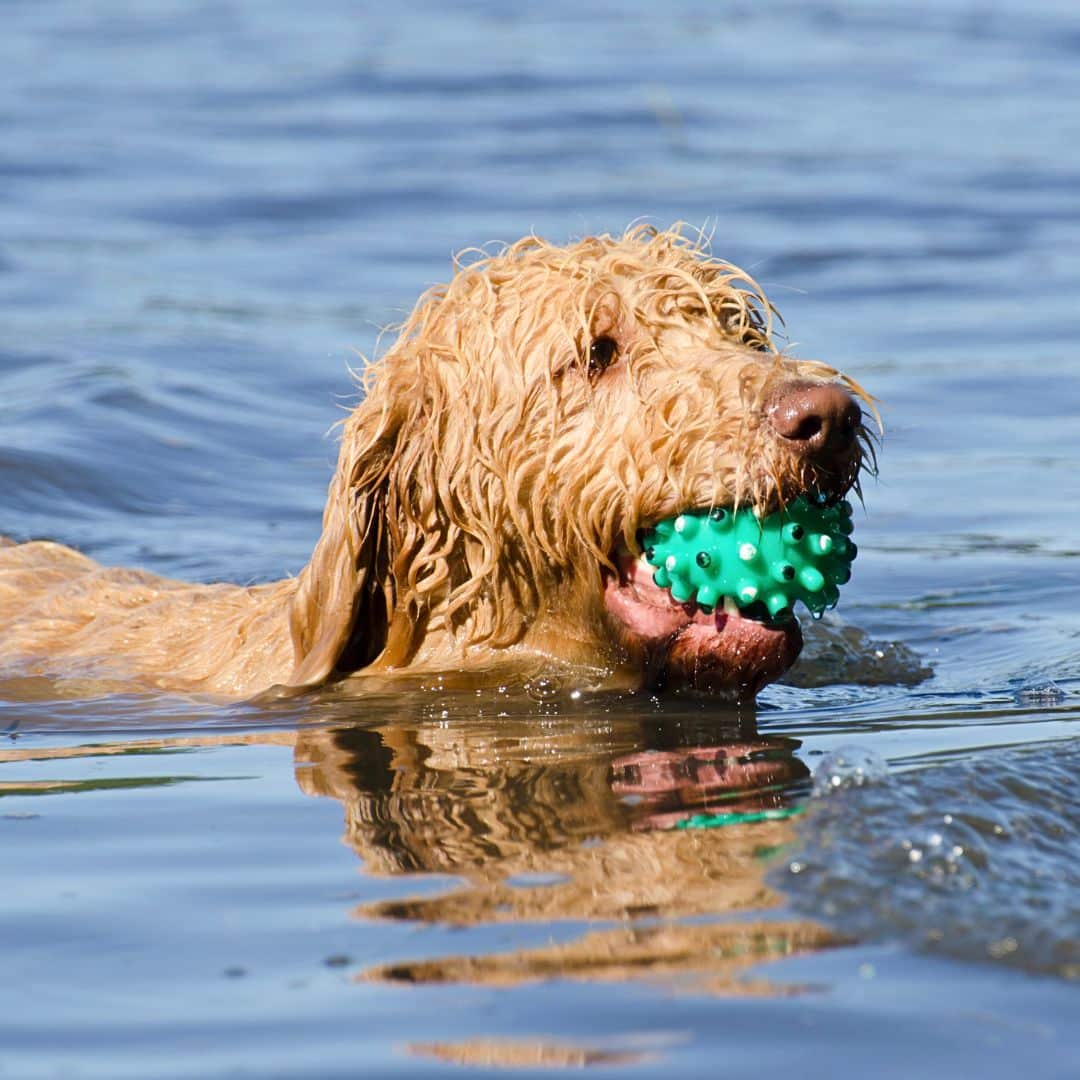 Labradoodles are known for their affinity for water and adept swimming skills. They also revel in snowy environments, often burying their faces deep in the snow.
Personality Traits
Gentle and energetic Labradoodles share qualities with their Labrador Retriever lineage. Intelligent and lively, Labradoodle puppies respond well to scheduled training and engagement with games and toys, such as Kong Toys.
1. Do Labradoodles contribute to our happiness?
Labradoodles' friendly nature and affectionate behaviour can uplift our mood and provide companionship, potentially enhancing our emotional well-being.
2. Can Labradoodles improve our health?
While Labradoodles' companionship may lower stress levels and encourage physical activity, individual health benefits vary, and other factors also play a role.
3. Are Labradoodles suitable therapy animals?
Labradoodles' gentle demeanour makes them potential candidates for therapy work, offering comfort and emotional support to individuals in various therapeutic settings.
4. Do Labradoodles promote social interaction?
Labradoodles' approachable appearance can spark conversations and interactions with others, potentially fostering a sense of community and reducing feelings of isolation.