Why Engaging Your Dog's Mind is Important when introduced to Brain Games for Dogs.
Keeping your furry friend entertained and mentally stimulated can be a challenge. Don't worry. We've got you covered. With this list of 10 fun dog brain games, you can keep them happy, engaged, and wagging their tails in excitement.
Did you know that engaging dogs in brain games has been shown to improve their cognitive abilities? So, by incorporating fun brain games for dogs, you're keeping them entertained and promoting their overall well-being. These games include interactive toys, puzzle feeders, hide-and-seek, scent games, and obedience training exercises to keep your dog entertained and mentally stimulated. 
Ready to unlock your pet's potential and strengthen your friendship with cognitive games? In this article, we'll show you how to improve your dog's intelligence, decrease its boredom, and let it blossom through these activities.
Top 10 Fun Brain Games for Dogs
Being a pet owner, you might wonder, "What are brain games for dogs to keep them healthy?" Well, you're on the right page. From interactive puzzles to sensory stimulation activities, this comprehensive list will take playtime to a new level for your canine friend. So, without any further ado, let's start!         

Find the Treat
Finding the treat is a fun brain game for a puppy that taps into your dog's instincts. According to the American Kennel Club, scent-based games engage a dog's olfactory senses, promoting brain workout and reducing stress.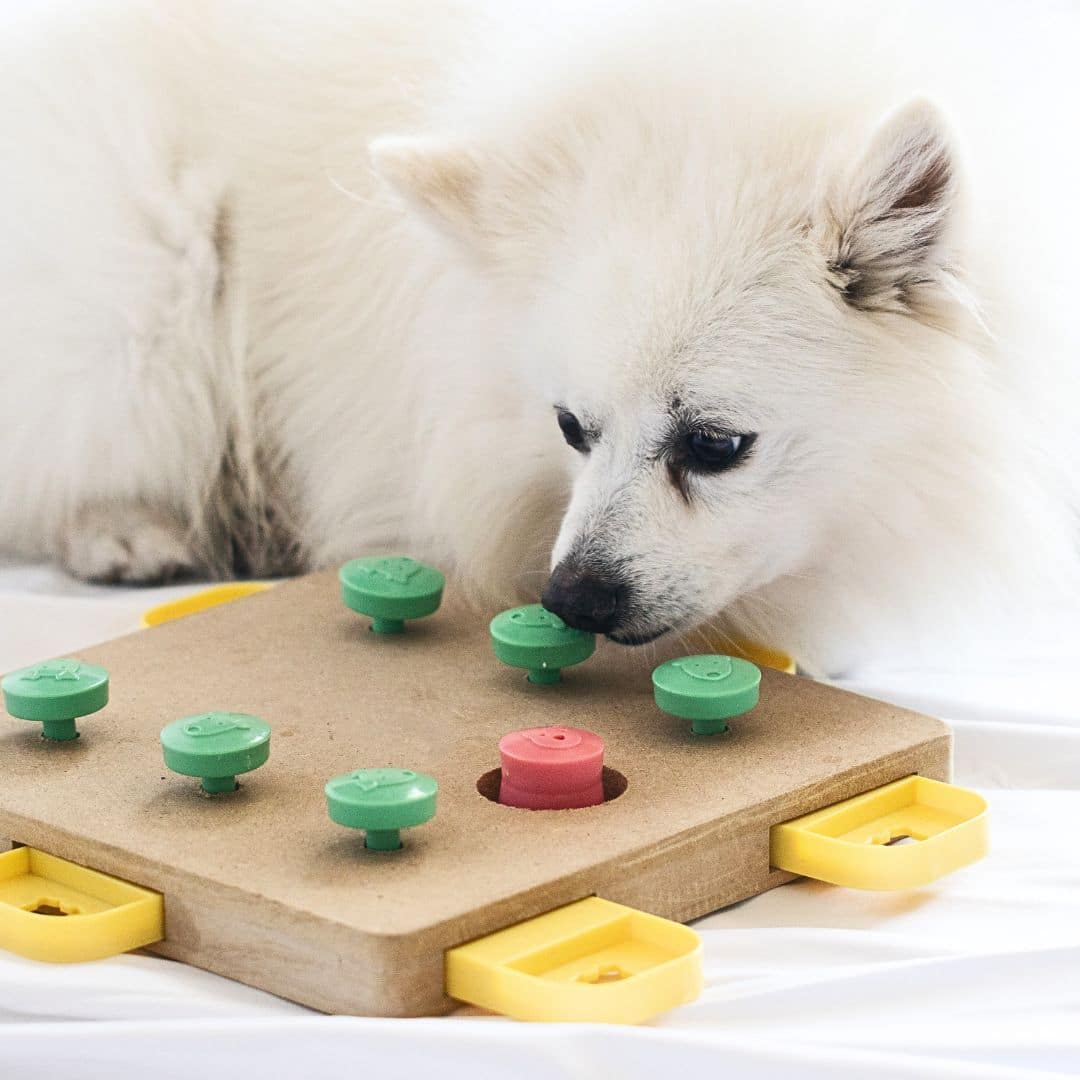 To play this game, start by having your dog sit and stay while you hide a treat in an easy-to-find location. Use a cue like "Find it!" or "Search!" to encourage them to follow their nose and locate the hidden treat. 
Once they find it, shower them with praise and reward. As your dog's skills improve, you can raise their challenge by using smell puzzles or hiding rewards in more inaccessible locations.
Remember to have fun; keep the game challenging and rewarding. So, grab some treats and prepare for a "sniff-test" time with your furry friend.
Hide and Seek
Hide and Seek is more than just a childhood game—it's a fantastic way to engage your dog's mind. Brain games for dogs, like Hide and Seek, provide mental stimulation, reduce anxiety, and strengthen the bond between dogs and their owners.
To play hide-and-seek with your dog, have them squat and remain still while you search for hiding places. Once hidden, call out your dog's name or use a cue like "Come find me!" in an excited tone. As they search for you, let out playful hints or make funny noises to guide them. 
Remember to reward your dog with praise, treats, or belly rubs when they successfully find you. So, get ready for a tail-wagging time playing Hide and Seek together!
Dog Tricks
Teaching your dog tricks goes beyond entertainment — it's a brain-boosting activity backed by scientific research. Studies have concluded that training dogs in schemes enhances their cognitive abilities and improves their obedience and responsiveness.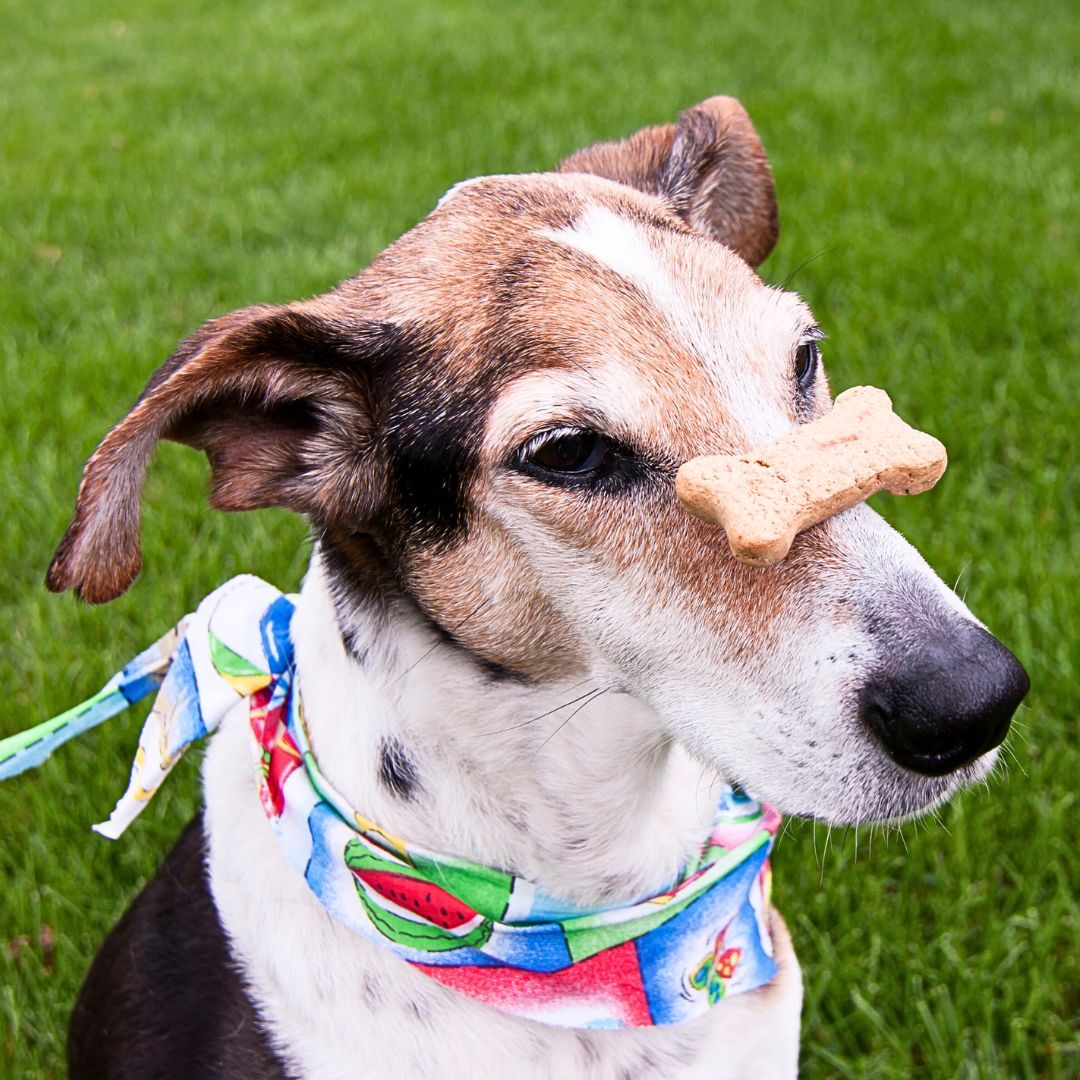 The first step in playing these fun brain games for dogs is teaching your pet simple instructions like "sit," "stay," and "lie down." Once your dog masters these, move on to more advanced tricks like shaking hands, rolling over, or playing dead. 
Use rewards like cookies, praise, and many belly rubs to encourage your dog throughout training. Break down each trick into smaller steps, making it gradually easier for dogs to grasp and progress. 
Please wear your training hat and prepare to unleash your dog's inner superstar with impressive tricks that will have everyone applaud their talents!
Put Your Toys Away
This game may sound like a chore, but it's a brilliant brain activity for dogs! A study by researchers discovered that teaching dogs to tidy up their toys stimulates their cognitive abilities and promotes their sense of responsibility and independence.
Design a specific container or basket for toy storage to play these hard-brain games for dogs. Begin the training by holding up a toy and using a cue like "Put it away!" or "Clean up!" Guide your dog to drop the toy into the designated container, and reward them with treats and praise.
Break the task into smaller steps, gradually fading your guidance until your dog can independently tidy up their toys. Adding a game or clean-up music will make it more engaging.
With some patience and persistence, you'll have a tidy pup who knows how to clean up after playtime, saving your feet from painful encounters with rogue toys!
Food Puzzles
Food Puzzles are a tasty treat for your dog and a mental workout! A study highlights that food puzzles stimulate dogs' problem-solving abilities and provide mental enrichment.   
To play this spin-out dog treat game, invest in interactive toys that require your dog to work for its food. These toys may have hidden compartments, sliders, or puzzles your dog needs to solve to access the treats. Fill them with your dog's favourite kibble or treats, and let the puzzling begin!
Introduce your dog to the food puzzle by demonstrating how it works and encouraging them to interact. Start with simpler puzzles and gradually increase the difficulty level as your dog becomes more experienced.
Watching your pup figure out how to extract the hidden treats will bring a wag to their tail and provide hours of entertainment. So, let the gastronomic adventures begin with food puzzles that challenge their brain and satisfy their taste buds!
Treasure Hunt
Treasure Hunt is one of the best DIY mental games for dogs with scientifically proven benefits. This game engages dogs' scent detection abilities and provides a mental workout, leading to increased problem-solving skills.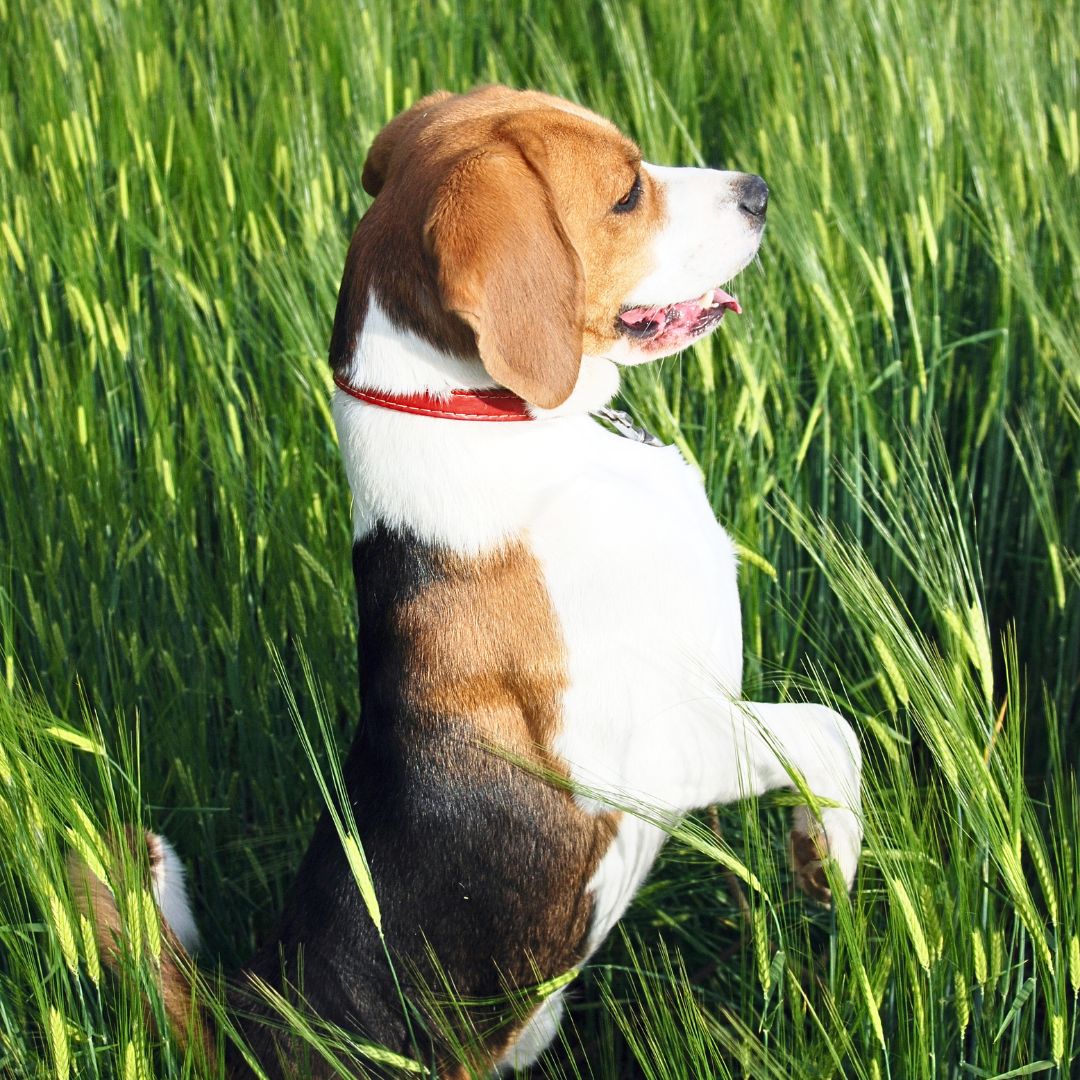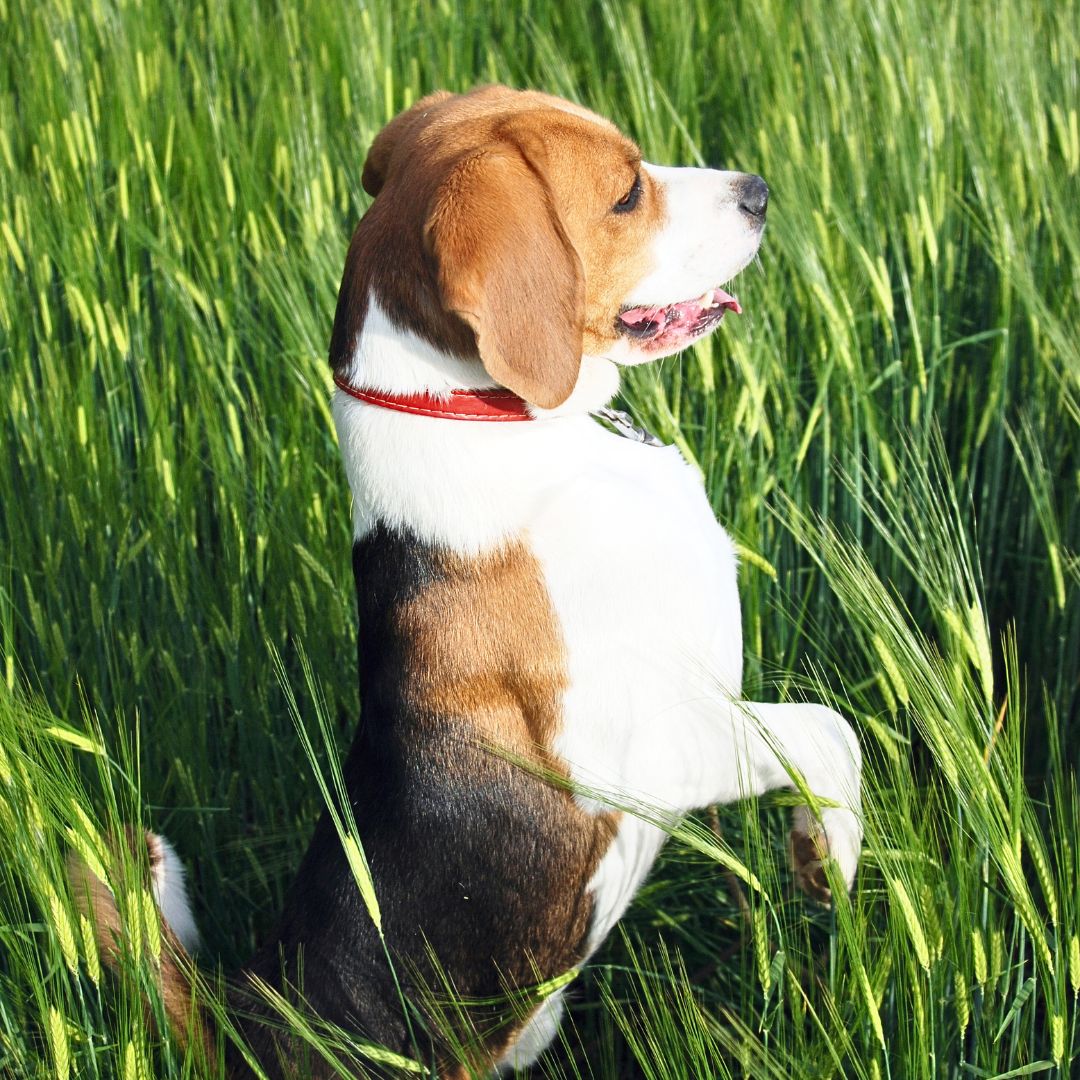 Hide small treats or toys around your home or outdoor space to play this fun game. As your dog gains experience, start with accessible hiding places and work your way up in difficulty. Encourage them with phrases like "Find the treasure!                           
Let your dog follow their nose, using their incredible sense of smell to locate the hidden treasures. As they find each treat or toy, celebrate their success with praise and additional rewards.
This game will ignite their inner explorer and provide an exciting challenge that satisfies their instincts. So, embark on a treasure-filled adventure with your four-legged friend and watch their tail wag delightfully!
Which Hand?
Which hand? It is one of the ten fun brain games that boost your dog's cognitive skills and improve their brainstorming abilities. 
To play Which Hand? with your furry friend, start by holding a small treat in one hand and closing both hands. Present your closed fists to your dog and say, "Which hand?" enthusiastically. Please encourage them to use their paw or nose to indicate the right hand.
Once your dog makes the right choice, open the hand with the treat and reward them with praise and a delicious prize. Repeat the game, mixing up the hand holding the treat to keep it challenging and engaging for your pup.
Get ready for a game of wits and paws as you enjoy the thrill of guessing which hand holds the treasure!
The Name Game
The Name Game is next on the list of 10 fun dog brain games. It showcases your dog's remarkable ability to learn and respond to its name. According to the American Kennel Club, dogs possess the cognitive skills to recognize and comprehend human speech, including their names.
To play The Name Game, gather a few family members or friends in a quiet environment. Each person takes turns calling the dog's name while offering treats or praise when the dog responds correctly. Reinforce the association between their name and positive experiences.
As the game progresses, increase distractions and distance to challenge your dog's focus and recognition skills. Remember, patience and repetition are crucial to success.
Celebrate your dog's accomplishment as they demonstrate attentiveness to their name, making everyday interactions and training sessions more effective and enjoyable. Get ready for a tail-wagging time with The Name Game!
Jumping Rope
Jumping rope can also be a fantastic brain game for dogs! As the studies prove, physical exercises like jumping can enhance dogs' intellectual abilities and improve their overall coordination.
To play Jumping Rope with your furry friend, start with a lightweight rope and ensure you have a safe and spacious area for the activity. Begin by encouraging your dog to jump over the rope while providing treats and enthusiastic praise for their efforts.
Gradually increase the height and speed of the rope as your dog becomes more comfortable and proficient. Remember to keep the sessions short, enjoyable, and within your dog's physical capabilities.
Jumping rope stimulates your dog's mind and keeps them physically active and mentally sharp. So, grab a rope and get ready for some pawsitive jumping fun with your canine companion!
Shell Game
Shell Game is an engaging brain game for dogs that taps into their problem-solving skills. These games let dogs learn and excel at this challenging game of memory and decision-making.
Place three cups or containers upside down in a row to play the Shell Game. After showing a treat to your dog, place it under one of the cups. Then, shuffle the cups around, making it tricky for your dog to track the treat. 
Please encourage them to use their keen sense of observation and memory to indicate which cup holds the treat. Start with slower movements and gradually increase the difficulty level by adding more cups or increasing the shuffling speed. 
Prepare for tail-wagging excitement as your furry friend uncovers the hidden treasure in this interactive game of wit and memory!
What are fun brain games for dogs?
Brain games for dogs provide mental stimulation, promote troubleshooting abilities, and prevent boredom. Here is a list of some fun brain games for Labradoodles.
Find the Treat

Hide and Seek

Dog Tricks

Put Your Toys Away
Remember to rotate the brain games regularly to keep your dog engaged and challenged.
Do dogs play mind games?
While dogs may not play mind games like humans do, they engage in activities that challenge their minds. Dogs enjoy brain games that stimulate their intelligence, problem-solving skills, and instincts. These games provide brain stimulation and help keep their minds sharp and active, leading to a happier and healthier pup.
Do dogs get bored?
Yes, dogs can get bored, just like humans. Dogs lacking mental and physical workouts may exhibit boredom, such as restlessness, destructive behaviour, or excessive barking. So, please provide them with engaging activities, interactive toys, and regular exercise to keep their minds stimulated and prevent boredom. Plus, spending quality time with your furry friend is key to keeping them entertained and content.
Wrapping Up!
As we conclude this doggy brain games adventure, it's time to put those paws to work! Remember, engaging your dog's mind is just as crucial as exercise; these games offer brain workouts while strengthening your bond. So, prepare for wagging tails, sharp minds, and endless fun as you embark on these exciting adventures with these ten fun dog brain games!