5 Tips for House Training Your Puppy!

Use Our New Bark Potty:

The New Generation of Pee Pads
When ensuring a harmonious and hygienic environment for you and your furry friend, following the 5 Tips for House Training your puppy is paramount. Fortunately, innovative solutions like Bark Potty's new generation of pee pads can make the process easier and more effective.
This article will explore the 5 Tips for house training your puppy and how Bark Potty's innovative solution can assist you.
1. Maintaining Cleanliness:
5 Tips for House Training your Puppy is essential for maintaining a clean and hygienic living space. Teaching them to use designated areas for elimination can eliminate the risk of accidents throughout your home. It saves you from the hassle of constantly cleaning up after them and helps preserve the cleanliness and freshness of your indoor environment.
2. Establishing good habits
We have 5 Tips for House Training your Puppy to help establish good bathroom habits early on. They learn to associate specific areas or designated pee pads, such as Bark Potty's innovative solution, with eliminating waste. This consistency in their routine will eventually lead to them understanding where they should go when nature calls, reducing accidents and making the entire house training process more efficient.
3. Strengthening the Bond
Here are 5 Tips for House Training your puppy to behave well in the house is a great chance to build a stronger connection between you and your furry companion. By actively participating in their training, you establish yourself as their trusted leader and caretaker. This shared experience builds trust and reinforces your bond, creating a solid foundation for a loving and long-lasting relationship.
Convenience and efficiency with Bark Potty with 5

Tips for House Training Your Puppy!
Bark Potty's new generation of pee pads offers a convenient and efficient solution and 5 Tips for house training your Puppy. The realistic scent and texture of the pad make it easier for your puppy to associate it with the desired behaviour, simplifying the house training process.
1. Understanding the Basics of House Training Firstly, consistency is vital. 
Establish a routine and stick to it. Take your puppy outside to a designated potty area regularly throughout the day, such as after meals, naps, and playtime. It will help them understand when and where they should relieve themselves.
2. Positive Reinforcement 
Whenever your puppy successfully eliminates outside, reward them with praise, treats, or a favourite toy. When someone has a positive experience with a particular behaviour, they are more likely to repeat it.
3. Crate training
Dogs naturally avoid soiling their sleeping area, so using a crate can teach them to hold their bladder or bowels until outside. Ensure the crate is large enough for your Puppy to stand up, turn around, and lie comfortably.
Tips for House Training Your Puppy at Hom

e
Accidents are bound to happen during the house training process. It's important not to scold or punish your puppy when they occur. Instead, calmly clean up the mess and continue with your training routine. Punishment can create fear or anxiety in your pup, hindering learning.
Consistency, positive reinforcement, and patience are essential.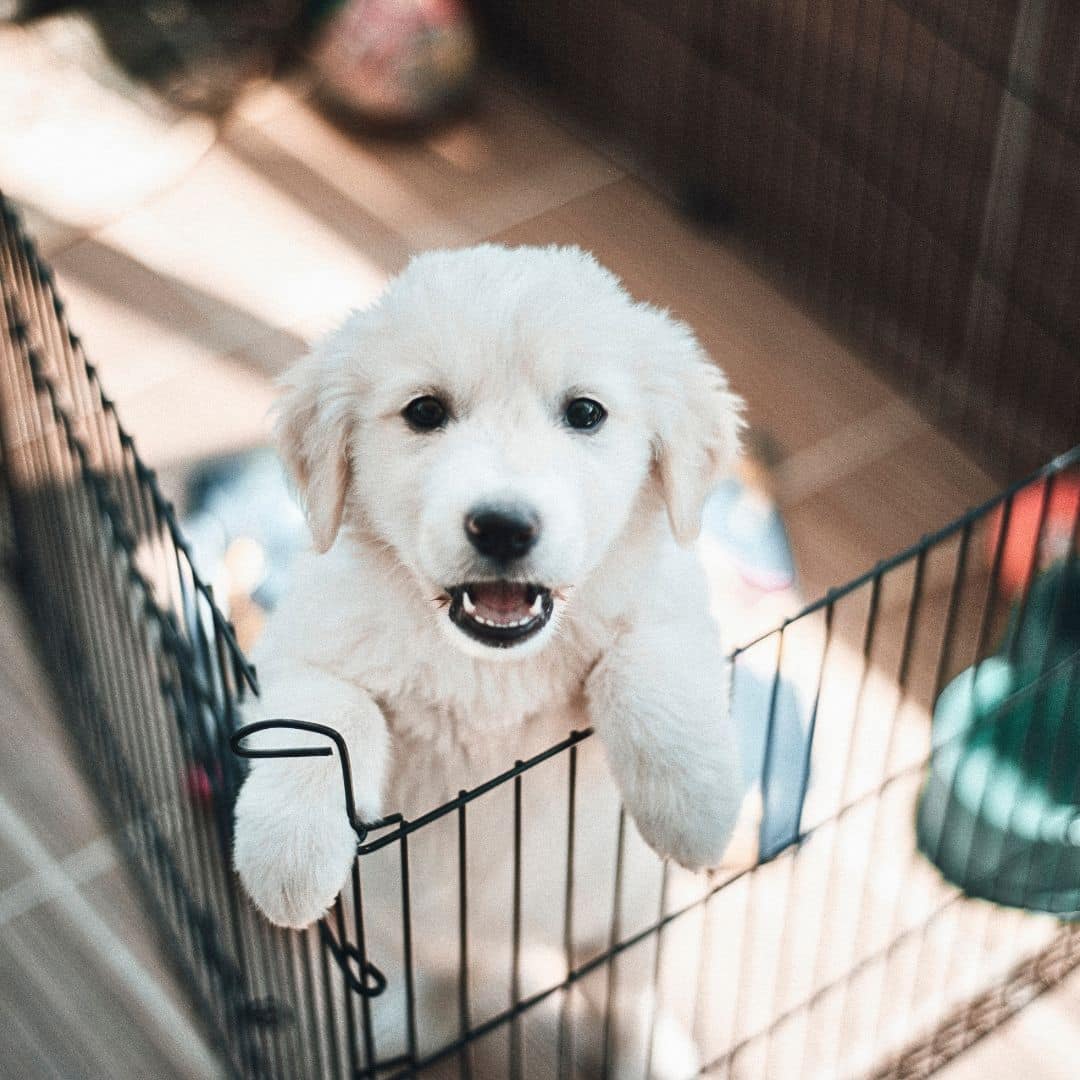 Implementing our 5 Tips for house training your puppy, with time and dedication, you'll see progress and eventually have a well-trained and happy pup. Good luck!
Positive reinforcement techniques can be incredibly effective in encouraging good behaviour. Here are some suggestions for utilizing rewards, praise, and encouragement to house-train your pet successfully:
1. Use Treats and 5 Tips

for House Training Your Puppy

.
Dogs have a strong drive for food, so using treats as a reward for good behaviour during house training can be very effective. Choose small, bite-sized treats your pet loves and give them immediately after being eliminated in the designated area. It will help create a positive association when going to the bathroom in the right place and receiving a tasty treat.
2. Offer Verbal Praise
Alongside treats, verbal praise is essential for reinforcing good behaviour. When your pet is eliminated in the correct spot, immediately offer enthusiastic praise such as "Good job!" or "Well done!" in a cheerful tone. Your pet will learn to associate this positive feedback with their successful behaviour, making them more likely to repeat it.
3. Use a Clicker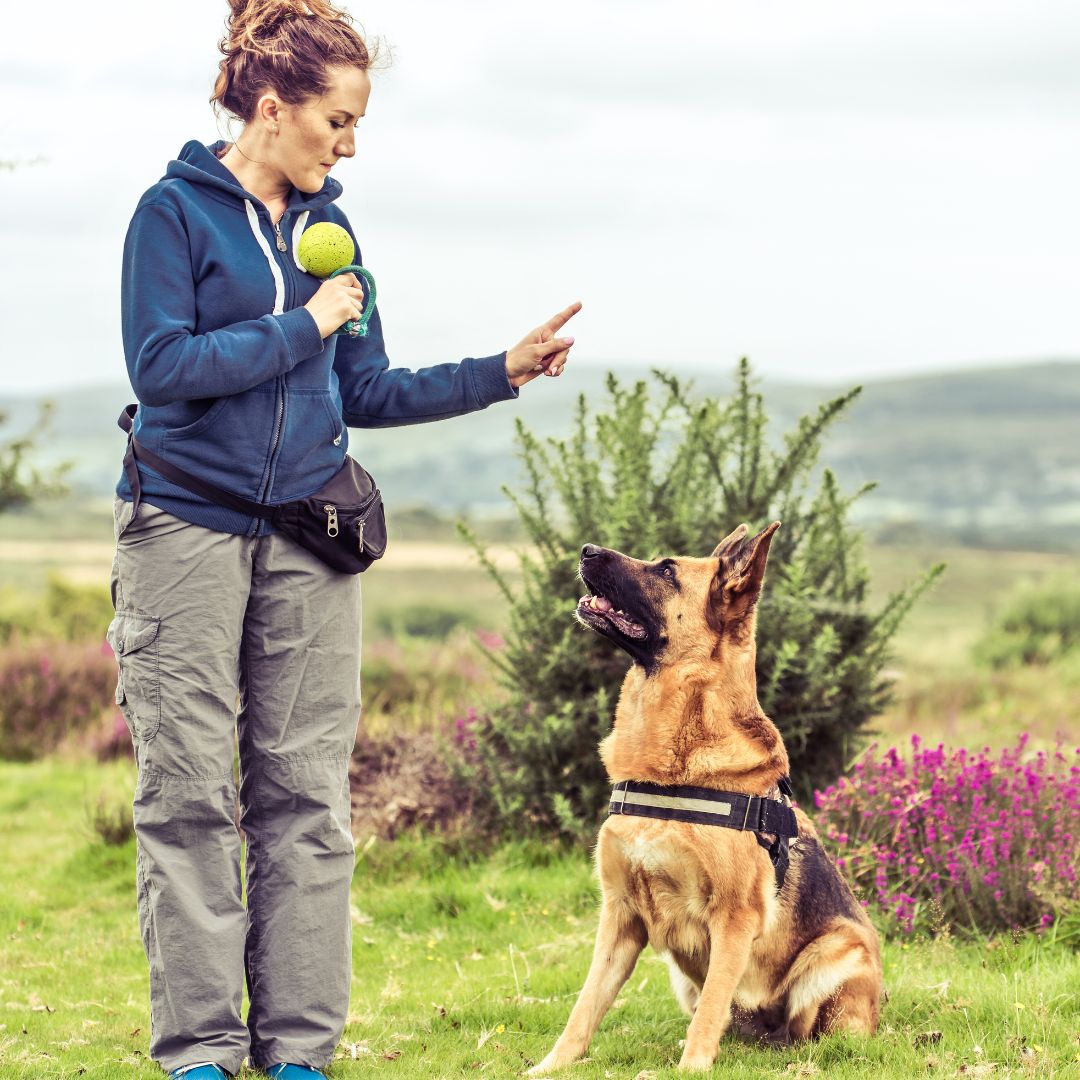 Using Clicker training is an effective method for positive reinforcement. A clicker will make a clicking sound when pressed. Start by using the clickers with treats by clicking and giving your pet pleasure. Afterward, use the clicker to mark desired behaviours during house training and follow up with joy and verbal praise.
According to Naito at AKC, the essential skills for your dog might differ depending on your dog and surroundings, but they typically involve mastering the following:
Sit down and stay (even when there are distractions)

It is important to respond when called, especially when not on a leash.

Drop it and 

leave it
4. Set Up A Reward System.
Create a chart or checklist to track your pet's progress during house training. Each time they successfully eliminate it in the designated area, mark it off or give them a sticker. Once they reach a certain number of successes, please share an extra-special reward, such as an extended play session or their favourite toy.
5. Be Consistent and Patient

.

Consistency is vital when using positive reinforcement techniques. Everyone in your household must follow the rules and consistently use the same rewards and praise techniques. Additionally, be patient with your pet as they learn. It may take time to understand the desired behaviour, but they will eventually catch on with consistent positive reinforcement.
Remember, positive reinforcement is about rewarding and reinforcing desirable behaviour rather than punishing undesirable behaviour. By consistently using rewards, praise, and encouragement during house training, you can create a positive learning environment for your pet and establish good habits for the long term.
About Bark Potty and 5 Tips for House Training Your Puppy

How does Bark Potty work, and why is it practical for house training?
Bark Potty is an innovative solution for 5 Tips for house training your puppy. It is designed to provide a familiar and natural surface for your pups to do their business on.
The functionality of Bark Potty is quite simple yet effective. It is a sturdy cardboard container with a unique bark blend that absorbs liquids and controls odours. The top layer of the bark blend is made from natural bark, giving it a realistic appearance and texture. This unique combination creates an environment that encourages your puppies to relieve themselves in an appropriate place.
There are Several Reasons why Bark Potty is effective for house training your puppy
1. Familiarity
Puppies are often more comfortable relieving themselves on grass than on other surfaces.
2. Convenience
Bark Potty eliminates the need for frequent trips outside, especially during bad weather or late at night. It offers a convenient indoor alternative for your puppies to use whenever needed.
3. Odor control
The unique bark blend used in Bark Potty effectively absorbs liquids and controls odours, ensuring your home remains fresh and odour-free.
4. Easy maintenance
Bark Potty is designed to be hassle-free and easy to maintain. The bark absorbs the liquid waste, while solid waste can be quickly scooped up and disposed of in a sanitary manner.
5. Eco-friendly
Bark Potty is made from sustainable materials. It is an environmentally friendly choice for house training your puppies.
Overall, Bark Potty provides a practical and efficient solution for house training labradoodle puppies, offering familiarity, convenience, odour control, easy maintenance, and Eco-friendliness all in one package.
Can I use Bark Potty, both Indoors and Outdoors?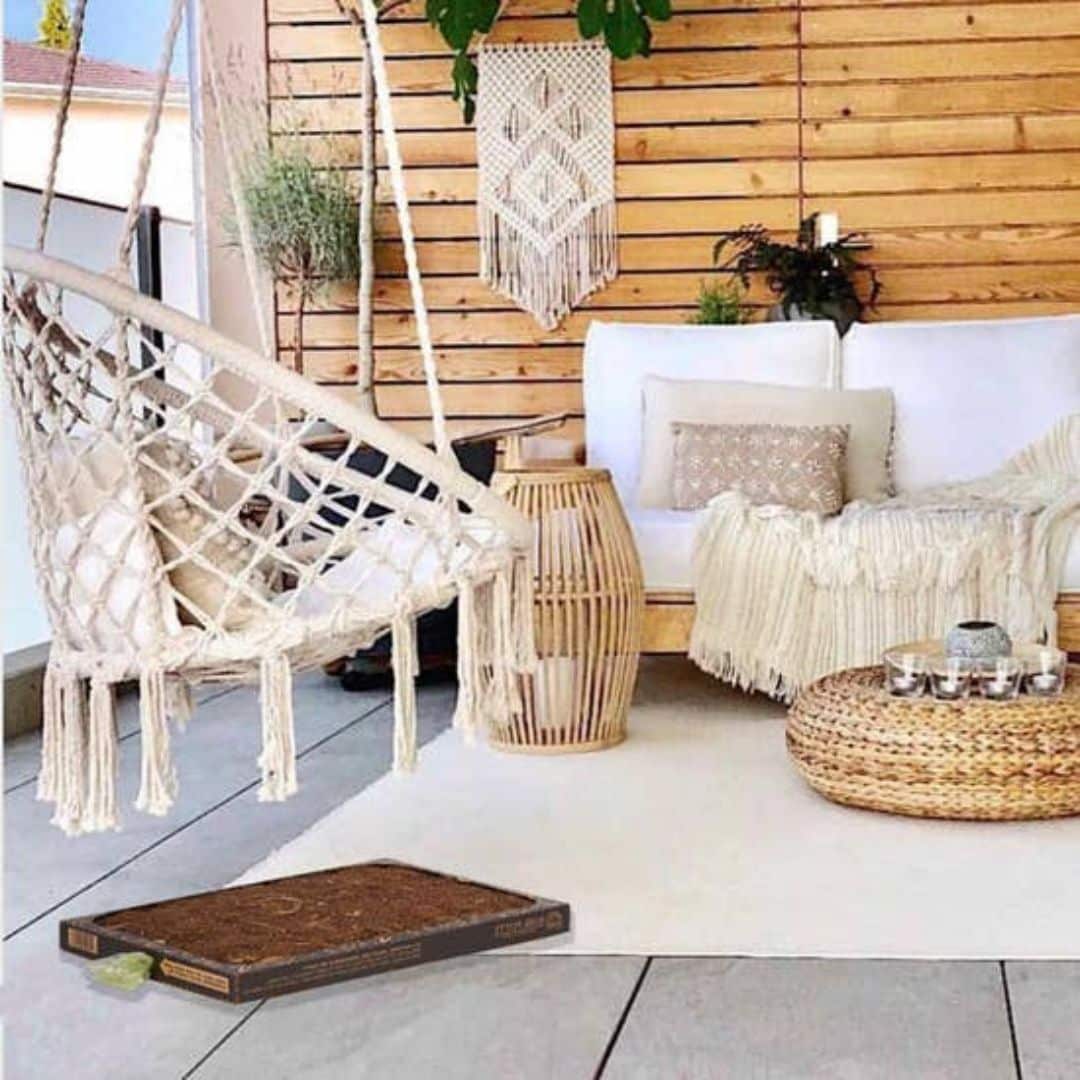 The Bark Potty is a versatile training option that can be used indoors and outdoors, making it adaptable to different environments.
Bark Potty is designed to be used indoors and outdoors, allowing you to train your furry friend in various environments. Whether you live in an apartment or have a backyard, Bark Potty is a convenient solution that is easily moved and placed wherever needed. Its versatile design allows for hassle-free training regardless of the space you have available. So, whether it's rainy days or busy schedules, Bark Potty has covered you indoors and outdoors!
Are there any special considerations for using Bark Potty with puppies?
1. Introduce the Bark Potty Gradually:
Start by placing the Bark Potty in an easily accessible area for your Labradoodle puppy. Allow them to explore it and get comfortable with its presence before encouraging
2. Consistency is Critical
Establish a consistent routine for your puppy's bathroom breaks. Take them to the Bark Potty regularly after meals, naps, and playtime to help them develop a bathroom schedule.
3. Monitor and Redirect
Monitor your puppy's behaviour and body language. If you notice any signs they need to go outside, gently turn them to the Bark Potty. It will help prevent accidents indoors.
4. Cleanliness and Maintenance
Regularly clean and maintain the Bark Potty to ensure a fresh and inviting environment for your puppy. Remove any solid waste promptly and replace the grass pad as needed.
Remember, each puppy is unique, so be patient and adapt these tips based on their needs. Your Puppy should quickly learn to use the Bark Potty effectively with consistent training and positive reinforcement.
Is Bark Potty suitable for adult dogs as well, or just puppies?
Absolutely! Bark Potty is designed to be suitable for both puppies and adult dogs. Its versatility makes it a perfect solution for all dog owners, regardless of their pet's age. Whether you have a young pup or a fully grown adult, Bark Potty provides a convenient and reliable option for bathroom needs. Its natural bark scent and realistic feel appeal to dogs of all ages. So rest assured, your adult dog will find Bark Potty as suitable and effective as a puppy would.
In Conclusion:
Bark Potty offers a reliable solution for successful house training puppies, resulting in a happy puppy and a clean home. House training is essential to raising a well-behaved and disciplined dog and requires proper guidance and consistency.
New Generation
Bark Potty's new generation pee pads are designed with the specific needs of puppies in mind. These pee pads are made from all-natural materials, making them safe for your furry friend. They are also odour-absorbent, ensuring your home remains fresh and clean even during the house training.
Benefits Of Bark Potty

One of the key benefits of using Bark Potty is its convenience. It saves you time and effort while maintaining cleanliness in your home.
Additionally, Bark Potty's authentic bark pieces help mimic the outdoors, making it easier for puppies to understand where they should do their business. This natural association speeds up the house training, allowing your puppy to learn proper potty habits quickly.
Training Is Crucial
Proper potty training is crucial for maintaining a clean home and fostering a strong bond between you and your puppy. To ensure your puppy grows up to be a well-behaved and happy companion, it's crucial to establish a consistent routine and utilize Bark Potty as a helpful tool.
So why wait? Start your Puppy house training journey with Bark Potty today and enjoy the benefits of a clean home and a contented puppy.