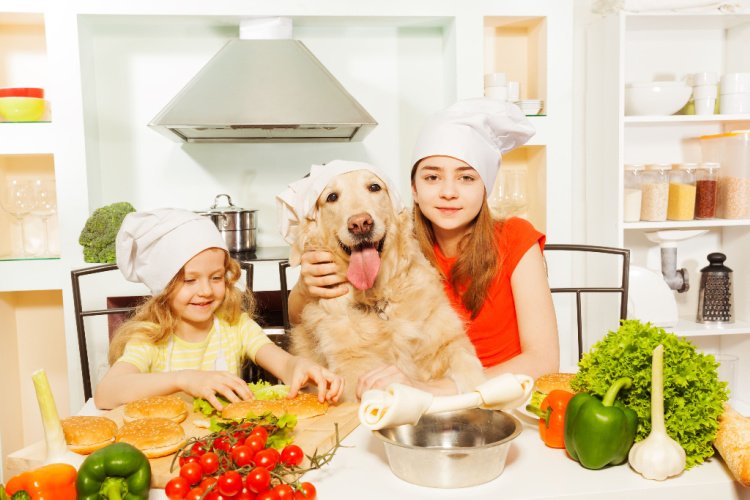 Many dog owners are looking to prepare Homemade Recipes for Labradoodles with Allergies to help dogs suffering from food allergens. Homemade food offers control over what goes into your dog's body. Look at the ingredient list of any dog food on the market, and you will find a list of ingredients that includes the word By-Product Meal. Instead, when you make it in-house, you know what active ingredients are in the finished product. 
Skin Allergies in Dogs
Allergies can come from a wide selection of ingredients in Commercial Dog Food. The most common dog allergens may surprise you.
Most allergens come from corn, wheat, and soy fillers. Dogs cannot digest those ingredients. So sometimes, it might trigger a skin allergy. It's a defense mechanism in the body.
Avoid those ingredients by going with a Premium Brand such as Royal Canin for Labradoodles in Ontario. 
Chicken or Beef by-products are the most commonly used proteins in many store-bought brands! You have very few commercial choices if your dog is allergic.
Creating dog food at home is easier than you think. Ensure to use allergy-free ingredients that won't cause flare-ups. The following recipe is easy to make and only needs a handful of ingredients and is also flexible enough to adjust the amounts of ingredients needed based on your Labradoodles Puppy's needs.
 Lamb and Rice Recipe
This cooked recipe only contains two main ingredients: Lamb and rice! Lamb is an excellent alternative to chicken or Beef and has a higher protein content.
This recipe contains an essential source of Omega Fatty Acids. Fatty Acids can keep skin supple, which helps dogs with Skin Allergies.
Ingredients
7 oz of ground lamb

1.5 cups of Brown Rice

1 teaspoon of sunflower oil

5 teaspoons of powdered Multi-Vitamin and Mineral supplements
Cooking Instruction
First, you must prepare the Lamb. Cube the Lamb into larger bite-size pieces. Or grind it up! 
Start cooking the Lamb in a hot skillet. Add enough water to ensure the meat is covered. Wait until the water boils, and lower the heat to simmer and cover. Cook for 30 minutes, then drain excess liquid.
Ensure to cook the Brown Rice in a separate pot, covered. Read the instructions on the package to cook the rice perfectly. Ensure to add 3 cups of water and simmer until rice fluffs up.
Let the Meat and Rice cool down entirely in separate bowls and once they are at room temperature, mix all ingredients. This recipe includes sunflower oil and vitamins. 
Labradoodles by Cucciolini invites you to shop for everything your puppy needs for a great start, including Crates, Food, Treats, Accessories, Feeding Bowls, Health, Grooming, Training Aids and Toys!