Why Would a Dog Become Clingy? Exploring the Causes and Solutions
Understanding Canine Behavior and Attachment
As dog owners, we cherish our deep connection with our furry companions. However, sometimes, we wonder Why a Dog would become Clingy. We may notice that our dogs exhibit clingy behaviour, becoming overly attached and displaying signs of distress when separated from us. This behaviour, commonly known as separation anxiety, can be puzzling and concerning. Explore the fascinating world of canine behaviour and attachment, shedding light on why some dogs become clingy and how we can help them overcome separation anxiety.
Understanding Canine Attachment
AKC says: Here's the good news: As the responsible owner with the addition of a new puppy, it's crucial to start building the groundwork for a balanced and obedient companion. Investing time in puppy training from the beginning will ensure that you have a well-adjusted and well-behaved dog in the future. Socialization and crate training teach your puppy to enjoy being alone, contributing to a happy and independent puppy. Unsurprisingly, you might already be implementing or have implemented many of the recommendations mentioned here. However, it's important to acknowledge that SA has distinctive challenges.

Clingy Behavior and its Causes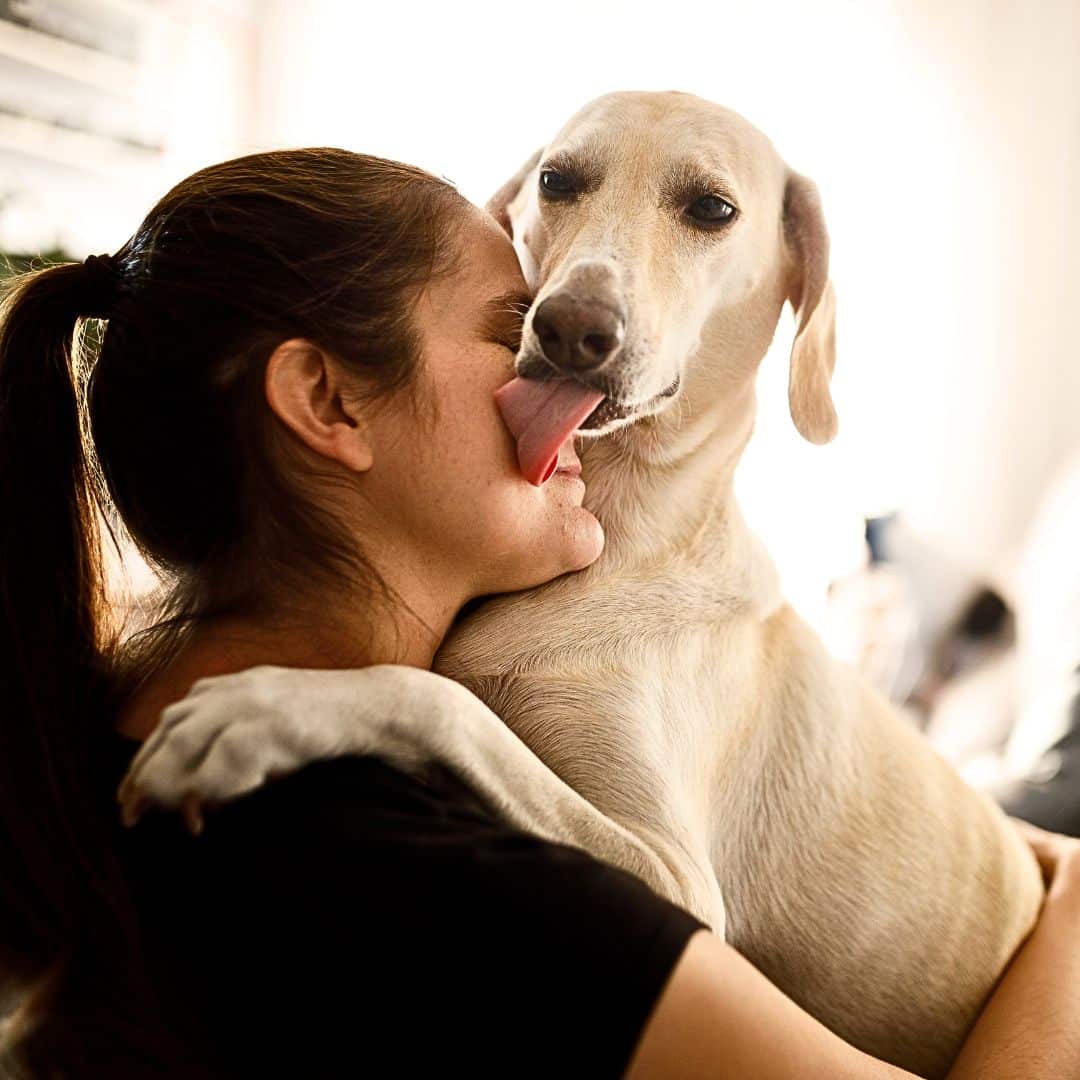 Clinginess in dogs can manifest in different ways, such as following you around constantly, excessive whining or barking when left alone, or destructive behaviours in your absence. Understanding the underlying causes of clinginess is crucial in addressing this issue effectively.
1. Lack of Confidence
Some dogs may develop clingy behaviour due to a lack of self-assurance. They rely heavily on their human presence for security and reassurance.
2. Separation Anxiety
This is a common cause of dog clinginess. It occurs when a dog becomes excessively distressed when separated from its owner or left alone. Various factors, such as changes in routine, relocation, or previous traumatic experiences, can trigger this condition.
3. Breed Predisposition
Certain dog breeds are more prone to forming intense attachments with their owners. Breeds like Golden Retrievers, Labrador Retrievers, and German Shepherds are known for their loyal and affectionate nature, which can sometimes translate into clingy behaviour.
Addressing Clinginess and Separation Anxiety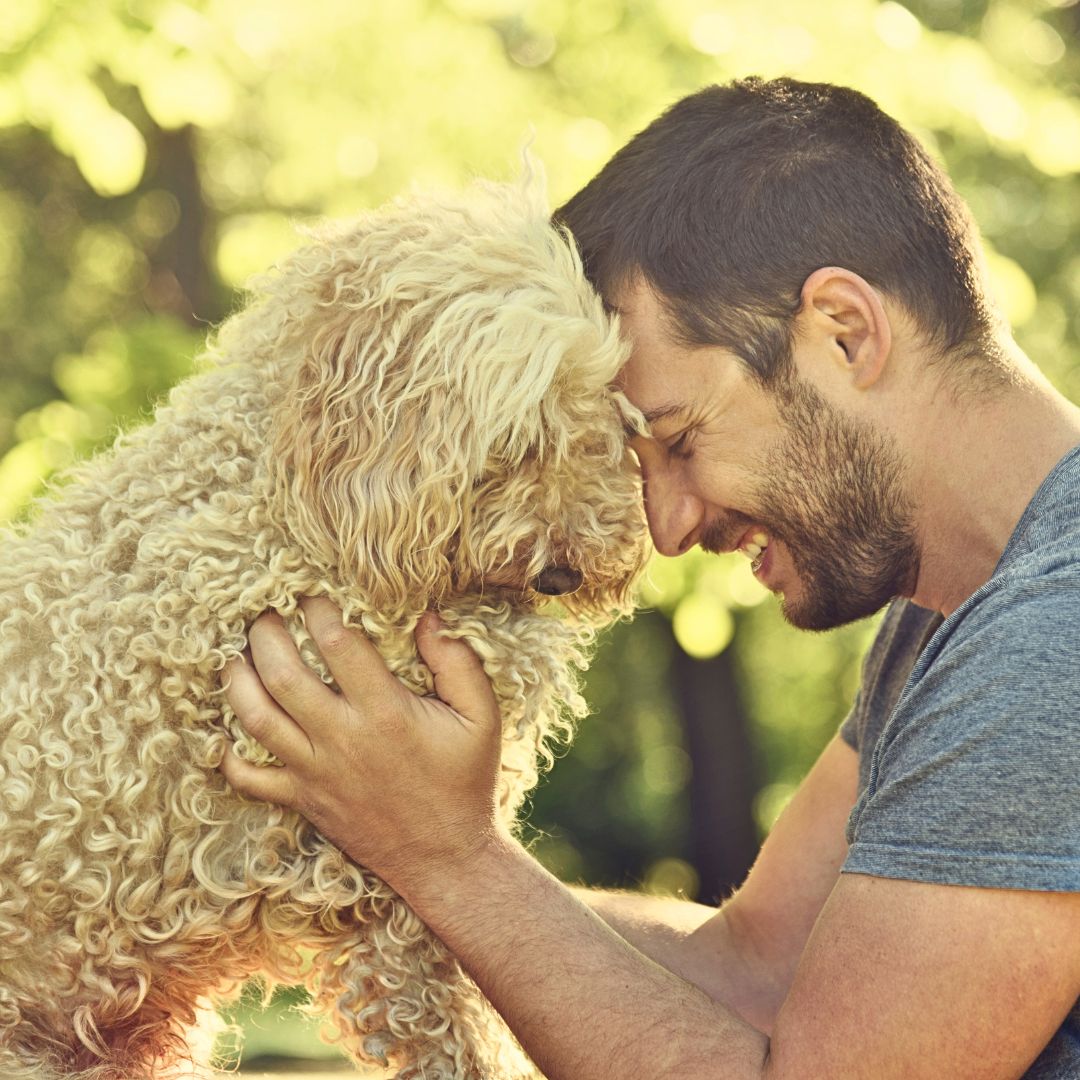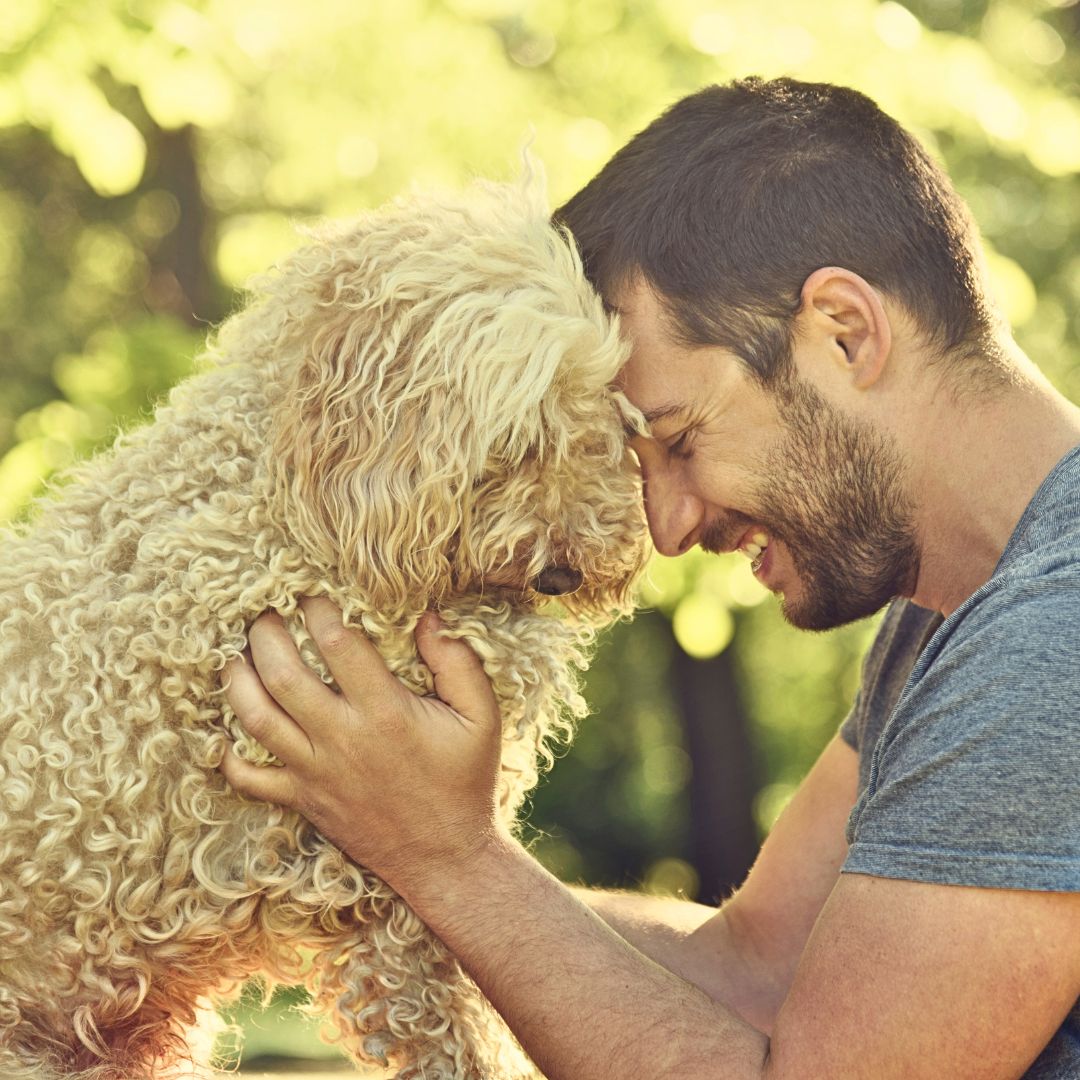 Fortunately, there are strategies to help your clingy dog overcome separation anxiety and become more independent:
1. Gradual Desensitization
Gradually expose your dog to short periods starting with a few minutes and gradually increasing the duration. It helps them build confidence and learn that being alone does not cause distress. 
2. Enrichment and Distraction
Provide your dog with mentally stimulating toys, puzzle feeders, and interactive games to keep them occupied while you are away. I will help redirect their attention and prevent boredom or anxiety.
3. Calming Techniques
Use calming aids such as pheromone diffusers or sprays that mimic the natural scent of a mother dog, which can help create a sense of security for your dog. Calming supplements or treats with chamomile or lavender may also promote relaxation.
4. Establish a Routine
Dogs thrive on consistency, so establishing a daily routine can help them feel more secure and reduce separation anxiety. Stick to regular feeding times, walks, playtime, and sleep schedules to create predictability in their day-to-day life.
5. Seek Professional Help
If your dog's separation anxiety persists despite your consult with a professional dog trainer or behaviourist who specializes in separation anxiety, they can provide personalized guidance and develop a training plan tailored to your situation. Remember that every dog is unique, so finding the right approach may take time. Be patient with your furry friend as you work through their separation anxiety together!
Frequently Asked Questions



Q: Why is my dog so clingy?
A: There can be several reasons why your dog may exhibit clingy behaviour. One common reason is separation anxiety, which can make your furry friend feel anxious and insecure when left alone. Other factors, such as a lack of socialization, past trauma, or a strong bond with their human companion, can also contribute to clinginess.
Q: How to deal with a clingy dog?
A: Dealing with a clingy dog requires patience and understanding. Start by gradually teaching your pup to become more independent. Please encourage them to spend time alone in a comfortable area of the house and reward them for calm behaviour. It's important to create a positive association with being alone. Additionally, providing mental and physical stimulation through toys, puzzles, and regular exercise can help alleviate clinginess.
Q: Can separation anxiety cause clinginess in dogs?
A: Separation anxiety can often lead to clingy behaviour in dogs. When dogs experience separation anxiety, they become excessively attached to their owners. They may exhibit behaviours such as following them around constantly, excessive whining or barking when left alone, or destructive behaviour. If your dog has separation anxiety, it's best to consult a dog trainer or veterinarian for guidance on managing and alleviating their symptoms.
Q: How to help a needy dog?
A: Helping a needy dog involves providing them with the reassurance and support they need while gradually teaching them independence. Start by setting clear boundaries and establishing a routine with regular periods of alone time. Provide mental stimulation through interactive toys or puzzles and engage in positive reinforcement training to build their confidence. Consistency and patience help your needy dog become more self-assured.
Possible Reasons Why a Dog Becomes Clingy and What They Mean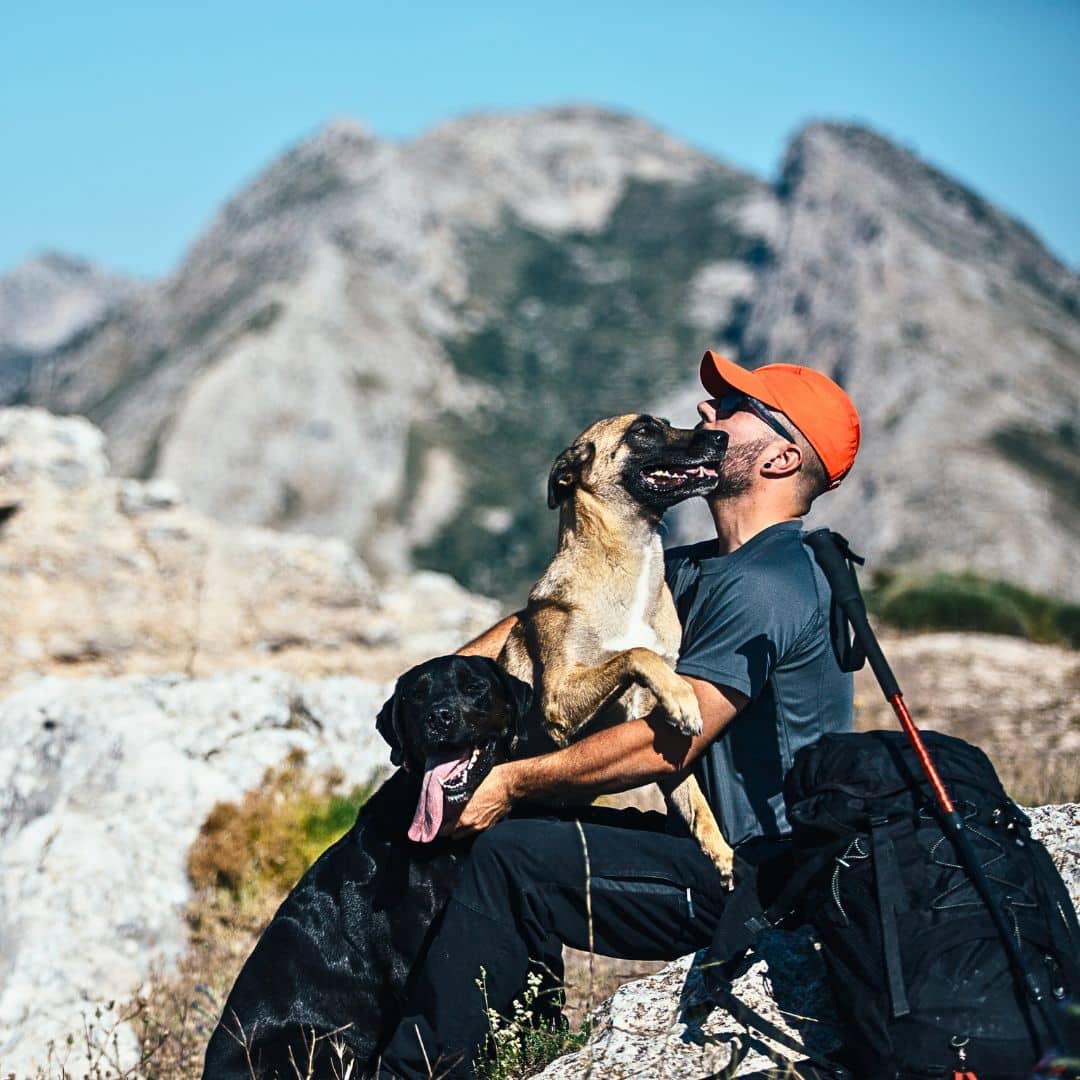 When a dog becomes clingy, it can be attributed to various reasons. Understanding these reasons is crucial for addressing the underlying cause and providing appropriate solutions. Here are some possible reasons why a dog may become clingy and what they could mean:
1. Fear or Insecurity
Dogs may become clingy when they feel scared or insecure. This behaviour often stems from past traumatic experiences or lack of socialization. It is essential to create a safe and reassuring environment for your dog, build their confidence through positive reinforcement, and consider seeking professional help.
2. Lack of Exercise or Mental Stimulation
Dogs are active creatures that require physical exercise and mental stimulation to stay content. If your dog is not getting enough exercise or mental enrichment, it may become clingy as a way to seek attention and engagement. Ensuring regular exercise, playtime, and interactive toys can help alleviate this behaviour.
3. Changes in Routine or Environment
Dogs thrive on routine, so any changes in their daily schedule or living environment can lead to clinginess. This includes moving to a new house, the arrival of a new family member, or changes in their primary caregiver's routine. Providing stability, maintaining consistent performance, and gradually introducing modifications can help them adjust more easily.
4. Medical Issues Affecting Behavior
Sometimes, dog clinginess can indicate an underlying medical issue. Pain, discomfort, or illnesses may cause dogs to seek constant reassurance from their owners. If you notice any unusual behaviour accompanied by symptoms like loss of appetite or lethargy, it is advisable to consult with a veterinarian.
It's important to remember that every dog is unique, and the reasons for clinginess may vary from one individual to another. By observing their behaviour closely and considering these potential factors, you can better understand your dog's needs and take appropriate steps to address their clinginess.
Tips and Techniques to Help Your Clingy Dog Gain Independence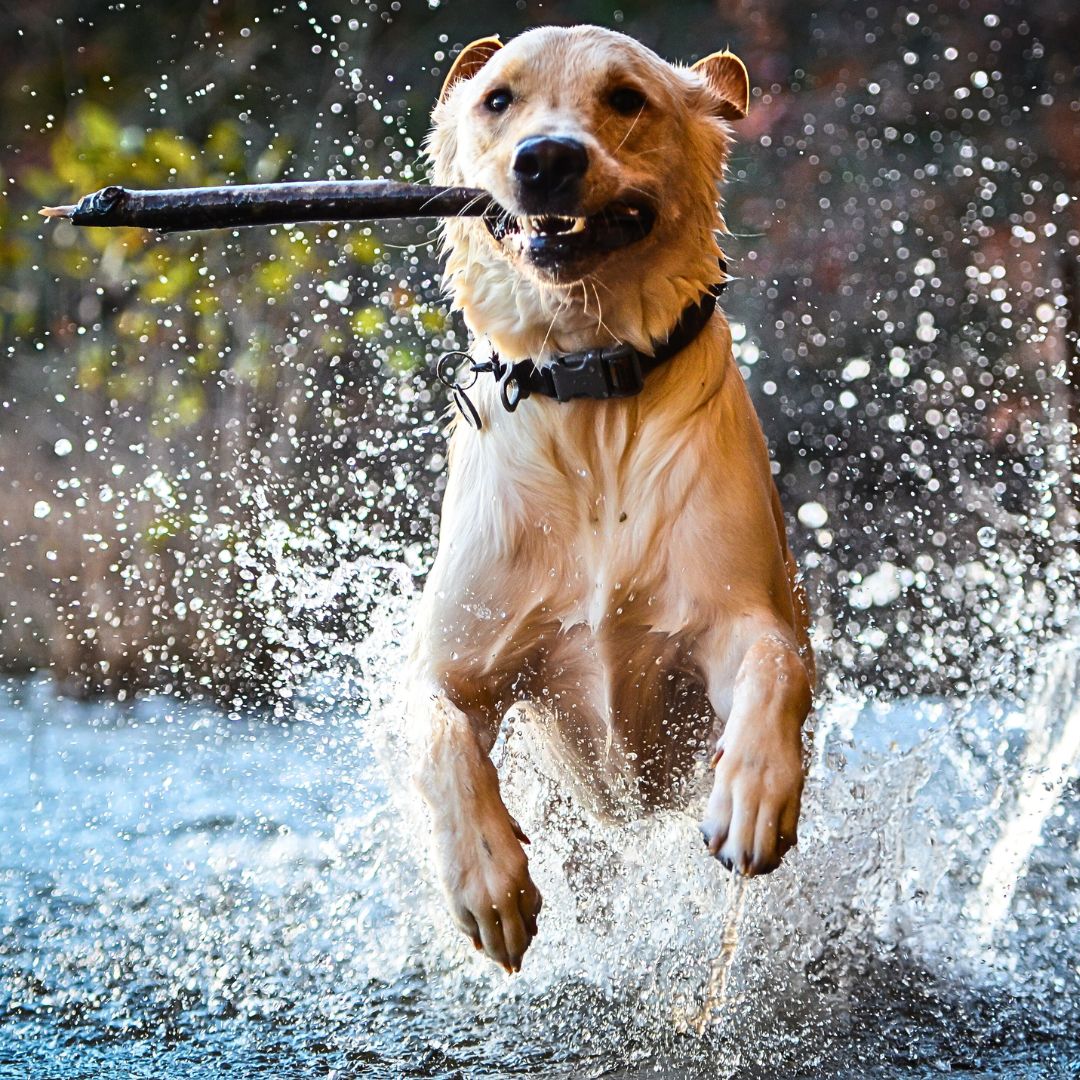 If your dog is overly clingy and lacks independence, some tips and techniques can help them gain confidence and become more self-reliant.
1. Distract from toys and puzzles
Engaging your dog in interactive toys and puzzles can redirect their attention and provide mental stimulation. I can help them learn to enjoy independent play and reduce their reliance on constant human interaction.
2. Gradually increase the alone time
Start by leaving your dog alone and gradually increase the duration. It can be done by going in a separate room or using baby gates to create physical boundaries. It's important to build up their tolerance for being alone at a pace they can handle so they don't become anxious or distressed.
3. Create a neutral space for your dog
Designate a specific area where your dog feels comfortable and secure. It can be a crate, a cozy corner, or a room with a bed and favourite toys. A safe space gives them a sense of ownership and helps them feel more independent.
4. Seek professional help if needed
If your dog's clinginess persists despite your efforts, seeking guidance from a professional dog trainer or behaviourist may be beneficial. They can assess your dog's behaviour, provide tailored advice, and help you address any underlying issues contributing to their clinginess.
Remember, every dog is unique, so it's essential to be patient and consistent with the techniques you choose to implement. With time and effort, you can help your clingy dog gain independence and develop a healthier balance between their need for companionship and their ability to be content.
Preventing Clinginess in Puppies: Early Training and Socialization Tips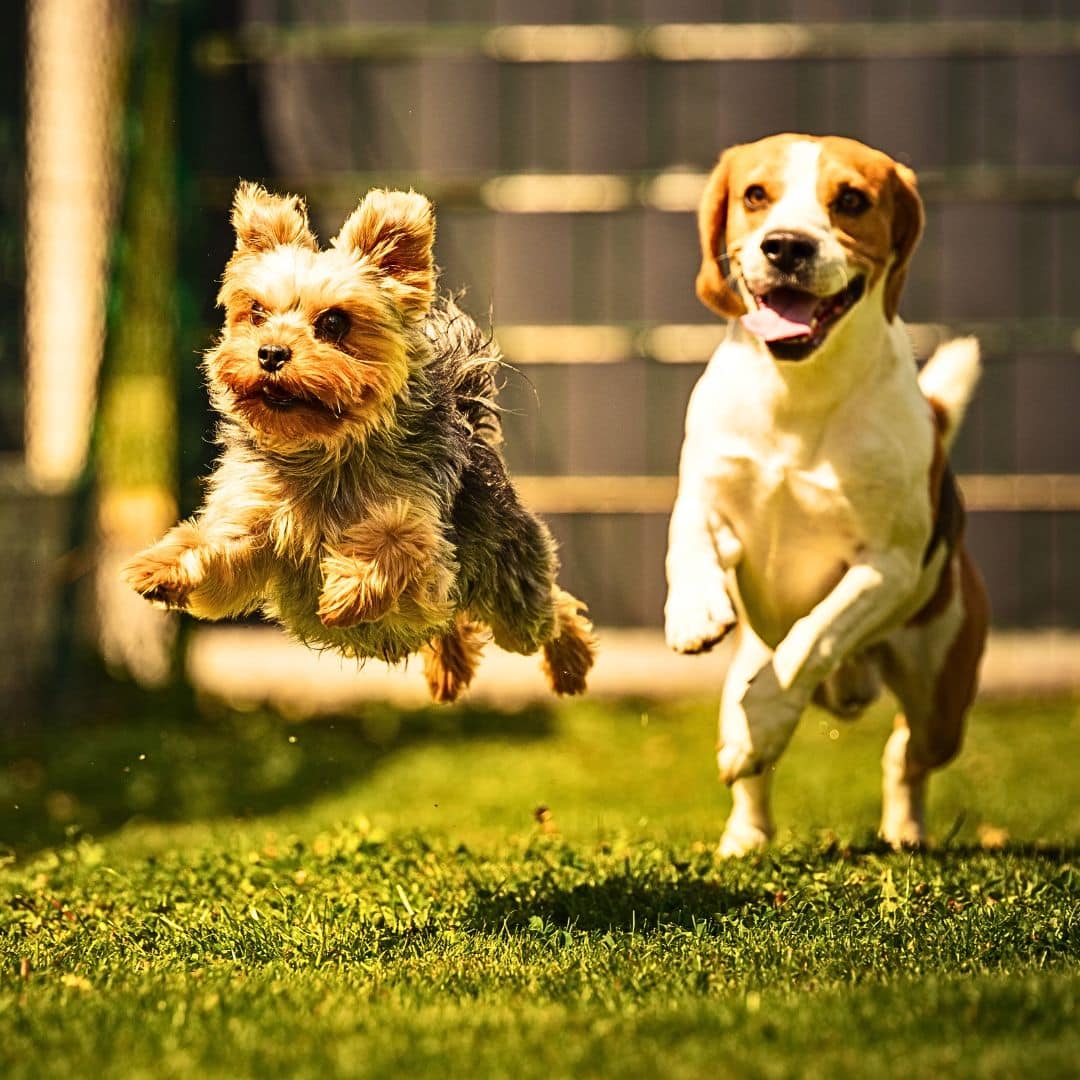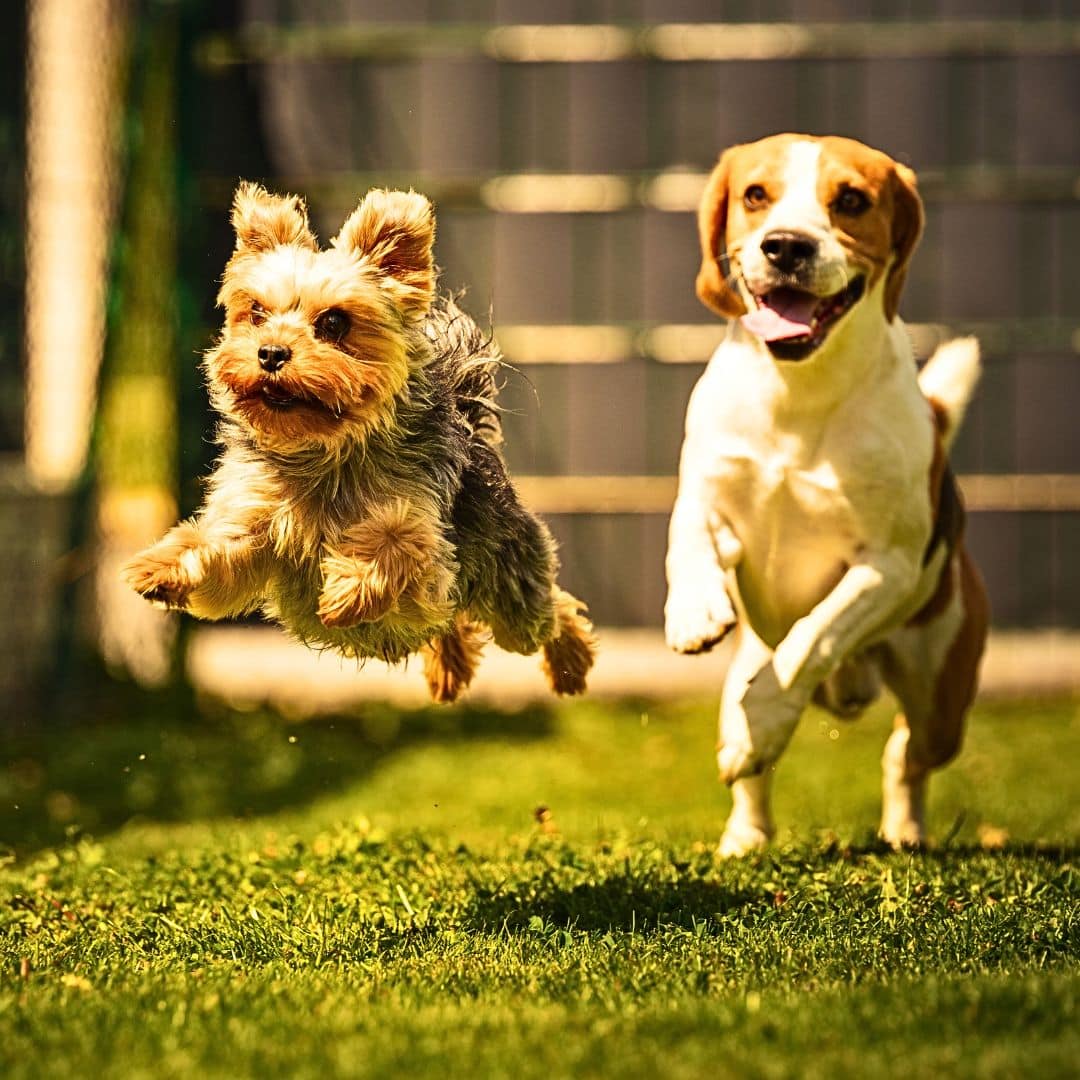 Are you concerned about preventing clinginess in your adorable new puppy? It's great that you're taking proactive steps to ensure a well-rounded, independent furry friend. Early training and socialization are key in teaching your puppy to be confident and independent. Here are a few tips to help you along the way:
1. Start early
Start socializing your puppy as soon as possible, ideally around 8-12 weeks. This critical period is when puppies are most receptive to new experiences and can develop positive associations.
2. Positive Exposure
Introduce your puppy to various people, animals, environments, and situations in a positive and controlled manner. Encourage gentle interactions, rewards, and praise for calm behaviour.
3. Gradual exposure
Start with low-stress environments and gradually increase the level of challenge as your puppy becomes more comfortable. I will help build their confidence and reduce clinginess.
4. Puppy classes
Enroll your puppy in well-managed puppy classes or socialization groups. These settings provide controlled interactions with other puppies and experienced trainers who can guide you through the process.
5. Alone time
Teach your puppy to be comfortable spending time alone from an early age. Please encourage relaxation in your own space, such as a crate or designated area, with toys or treats for entertainment.
6. Consistency and routine
Establish a consistent daily routine for feeding, exercise, playtime, and rest. I will provide structure and predictability for your puppy, promoting independence.
7. Avoid excessive coddling
While it's natural to shower your puppy affectionately, be mindful not to reinforce clingy behaviour by constantly carrying or comforting them when they display signs of anxiety or dependence.
Remember that every puppy is unique, so it's important to tailor your approach based on their needs and temperament. With patience, consistency, and positive reinforcement, you'll be well on your way to raising a confident and well-socialized companion.
Conclusion: Nurturing a Balanced Relationship with Your Dog for Their Well-being
Creating a balanced relationship with your dog is crucial for their well-being and happiness. Socializing your puppy properly from an early age can prevent clinginess and separation anxiety in the future. Introduce them to different people, animals, and environments to help them develop confidence and adaptability.
Please keep your dog entertained and mentally stimulated; provide them with toys and puzzles that will distract them when you're not around. I will help alleviate any boredom or anxiety they may experience when left alone.
Gradually increase the amount of time your dog spends alone to help them become more independent. Start with short periods and slowly extend the duration as they become more comfortable being alone.
You are creating a safe space for your dog. It can be a designated area in your home where they feel secure and can access their bed, toys, and water. Ensure this space is quiet, comfortable, and free from potential hazards.
If you notice persistent clinginess or anxiety in your dog despite your efforts, it's important to seek help from a qualified trainer. They can provide guidance tailored to your situation and offer effective strategies to address any underlying issues.
Remember that nurturing a balanced relationship with your dog requires patience, consistency, and understanding. By implementing these tips and seeking professional guidance when needed, you can ensure the well-being of your furry companion for years to come.