Understanding and Managing Hypoglycemia in Dogs
Hypoglycemia in dogs is a condition characterized by low blood sugar levels. It occurs when the glucose (sugar) in the dog's bloodstream drops below normal levels, leading to various symptoms and potentially serious health implications.
Several factors can contribute to hypoglycemia in dogs. Toy breeds, puppies, and small dogs are particularly susceptible due to their high metabolic rates and limited glycogen storage capacity. Additionally, certain health conditions, such as diabetes or liver disease, can increase the risk of hypoglycemia.
Symptoms of hypoglycemia
Dogs may include weakness, lethargy, trembling, disorientation, seizures, and even loss of consciousness. Recognizing these signs promptly and seeking veterinary attention if your dog exhibits them is crucial.
The effects of hypoglycemia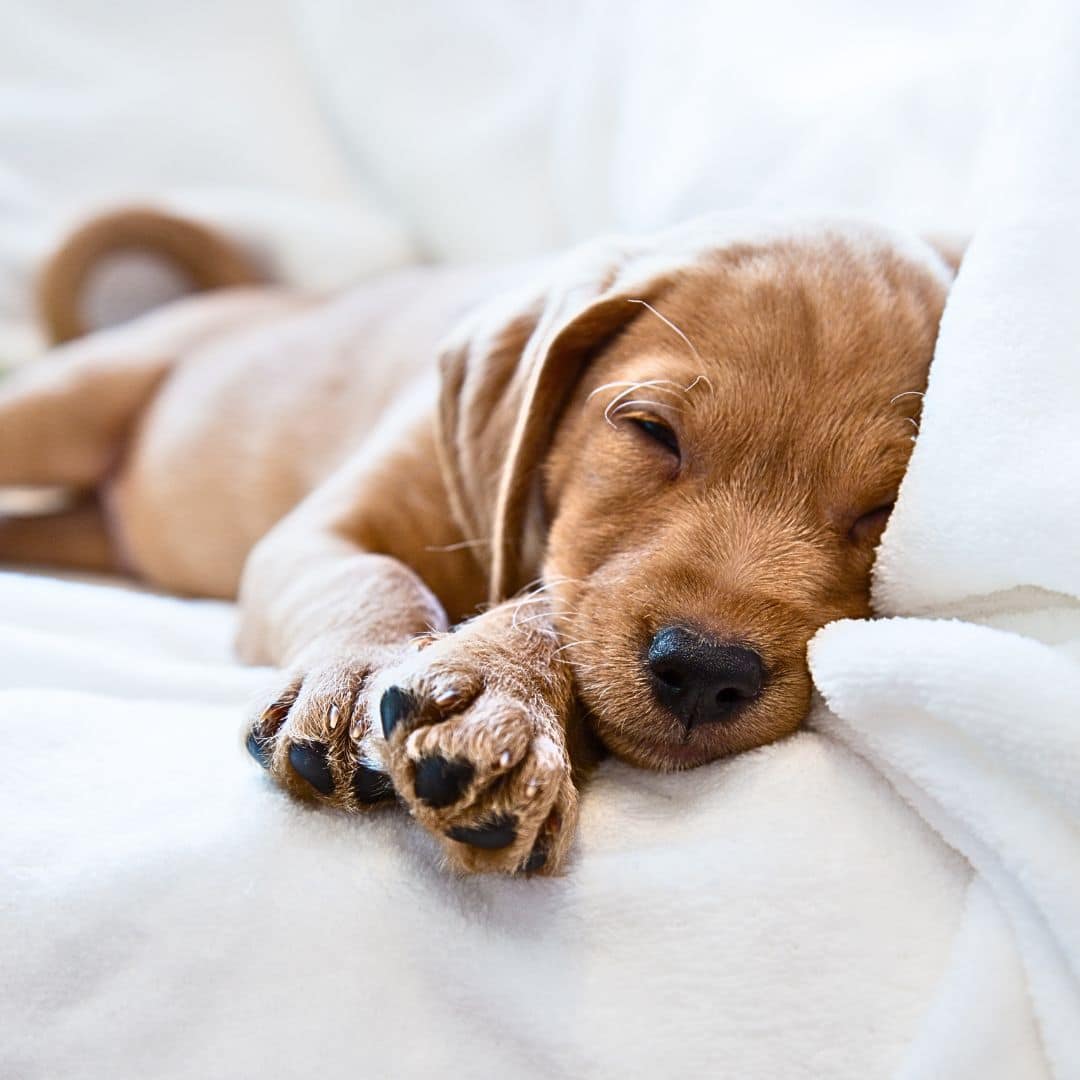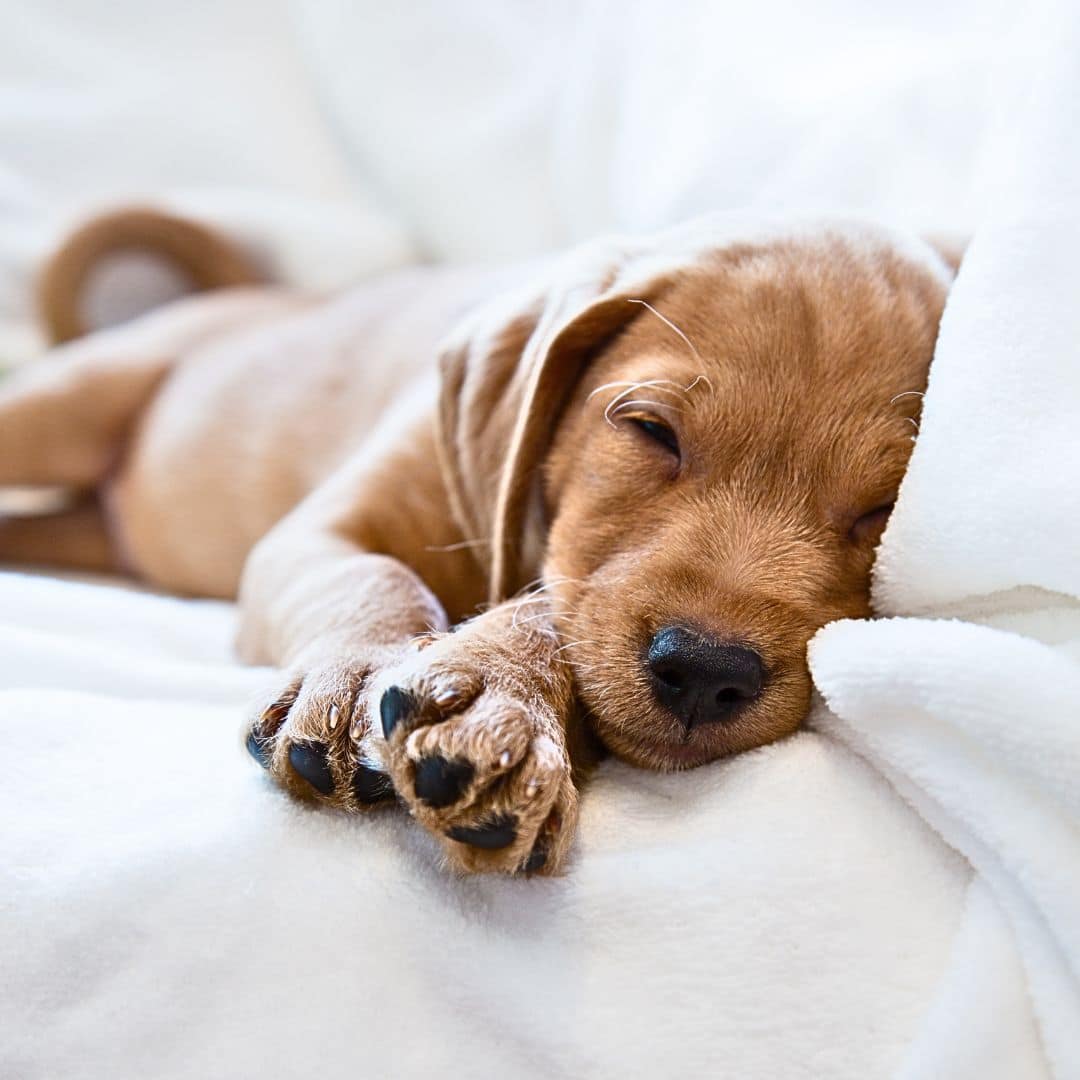 It can harm a dog's overall health if not addressed promptly. Severe or prolonged hypoglycemia can cause brain damage or organ failure, which can be life-threatening if left untreated.
Managing hypoglycemia
Addressing the underlying cause while providing immediate treatment to increase blood sugar levels. This often includes administering glucose orally or intravenously under veterinary supervision.
Preventing hypoglycemia
In dogs, it involves ensuring they have a balanced diet with regular meals and avoiding extended periods of fasting. Monitoring blood sugar levels regularly, especially in at-risk breeds or dogs with underlying health conditions, can also help prevent episodes of low blood sugar.
Remember, if you suspect your dog may be experiencing hypoglycemia or any other health concern, it is always best to consult a veterinarian for proper diagnosis and treatment guidance.
Recognizing the Symptoms of Hypoglycemia in Dogs
One of the dogs' most common signs of hypoglycemia is a noticeable change in their behaviour. If your dog is acting weak and shaky, it may indicate their blood sugar levels are too low. They may also appear lethargic and lack their usual energy levels. Additionally, a loss of appetite is another symptom to watch out for, as it may indicate a drop in blood sugar levels.
If you notice any of these signs or suspect that your dog may be experiencing hypoglycemia, it is essential to consult with your veterinarian as soon as possible. Hypoglycemia can have serious consequences if left untreated; early detection and proper management are crucial.
The Importance of Prompt Treatment for Canine Hypoglycemia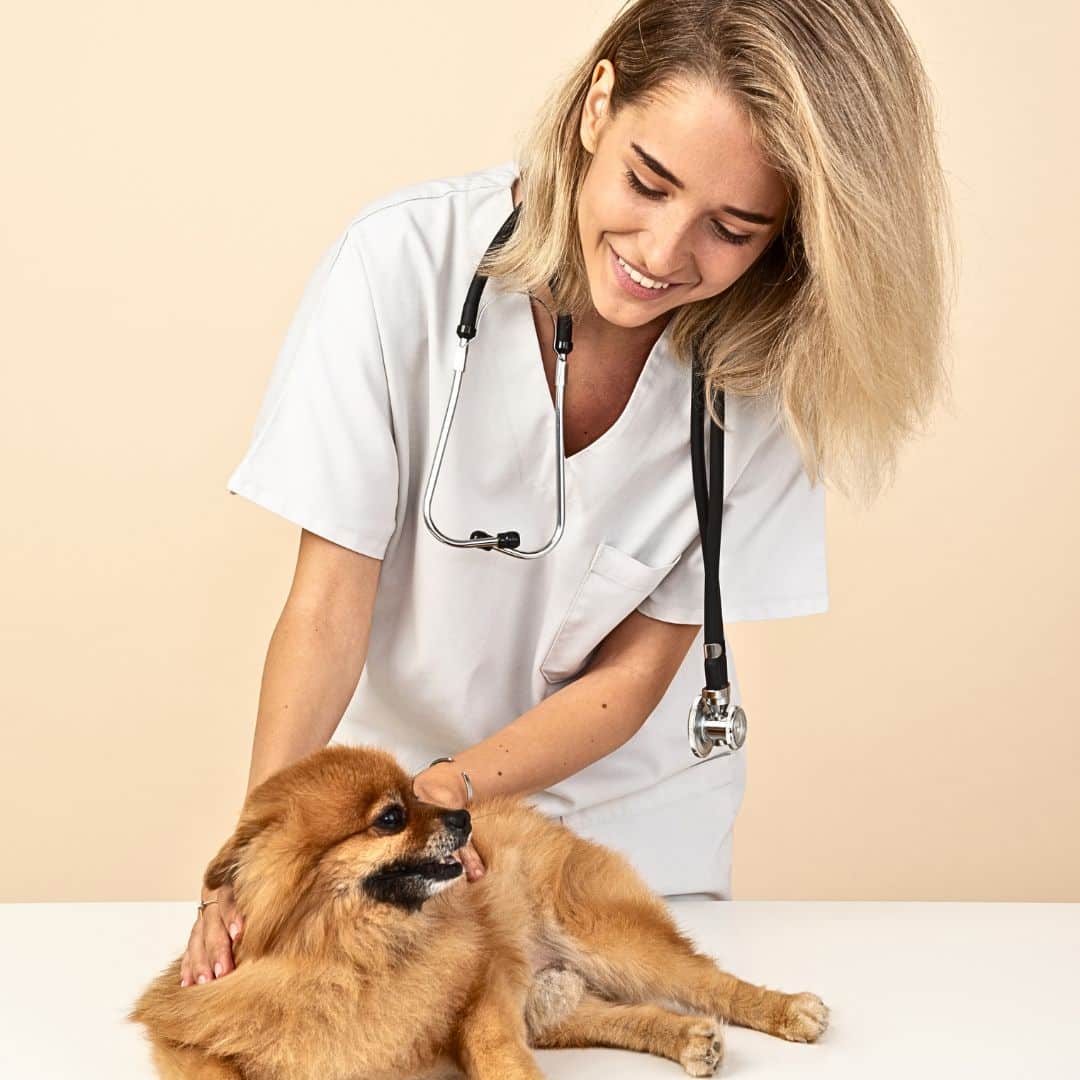 One of the primary goals in treating hypoglycemic dogs is to restore their blood sugar levels to a safe range. This can be achieved by administering glucose orally or intravenously by a veterinarian. It is essential to seek professional help as soon as possible to accurately diagnose the cause and determine the most appropriate treatment plan.
Emergency care for hypoglycemic dogs may also involve providing small, frequent meals to maintain stable blood sugar levels. Your veterinarian can recommend a specific diet or feeding schedule tailored to your dog's needs.
In addition to immediate treatment, addressing the underlying cause of hypoglycemia is crucial. This may involve adjusting insulin dosages, ensuring regular meals and proper nutrition, or managing concurrent medical conditions contributing to low blood sugar.
Preventing Hypoglycemic Episodes: Diet and Lifestyle Changes for Dogs
You can effectively prevent hypoglycemic episodes in your furry friend by implementing appropriate dietary and lifestyle changes. This article will explore a diet plan for hypoglycemic dogs, recommend a feeding schedule for diabetic dogs, and highlight the benefits of a high-protein diet in preventing low blood sugar.
Diet for Hypoglycemic Dogs: When managing hypoglycemia in dogs, a well-balanced and carefully planned diet plays a vital role. Here are some key considerations:
a) Complex Carbohydrates
Incorporate complex carbohydrates into your dog's diet as they are slowly digested, providing a steady release of glucose into the bloodstream. Opt for sources like whole grains, sweet potatoes, and brown rice.
b) Lean Proteins
Including lean proteins in your dog's diet is essential as they help regulate blood sugar levels and provide sustained energy. Chicken, Turkey, Fish, and beef are excellent choices.
c) Healthy Fats
Introducing moderate amounts of healthy fats such as fish or coconut oil can help stabilize blood sugar levels and promote overall well-being.
Feeding Schedule for Diabetic Dogs
A consistent feeding schedule is crucial for diabetic dogs to maintain stable blood sugar levels. Here are some guidelines:
a) Regular Meal Times
Divide your dog's daily food intake into several smaller meals throughout the day rather than offering large portions simultaneously. It helps prevent sudden spikes or drops in blood sugar levels.
b) Consistent Mealtimes
Feed your dog at the same time each day to establish a routine. This consistency aids in better blood sugar management and digestion.
c) Monitor Water Intake
While keeping your dog hydrated is important, excessive water consumption can dilute blood sugar levels. Monitor your dog's water intake and consult your veterinarian for any concerns.
High-Protein Diet for Low Blood Sugar Prevention
A high-protein diet can be beneficial in preventing hypoglycemia in dogs. Here's why:
a) Sustained Energy
Protein-rich foods provide a slow and steady release of glucose into the bloodstream to prevent sudden drops in blood.
Underlying Causes of Hypoglycemia in Dogs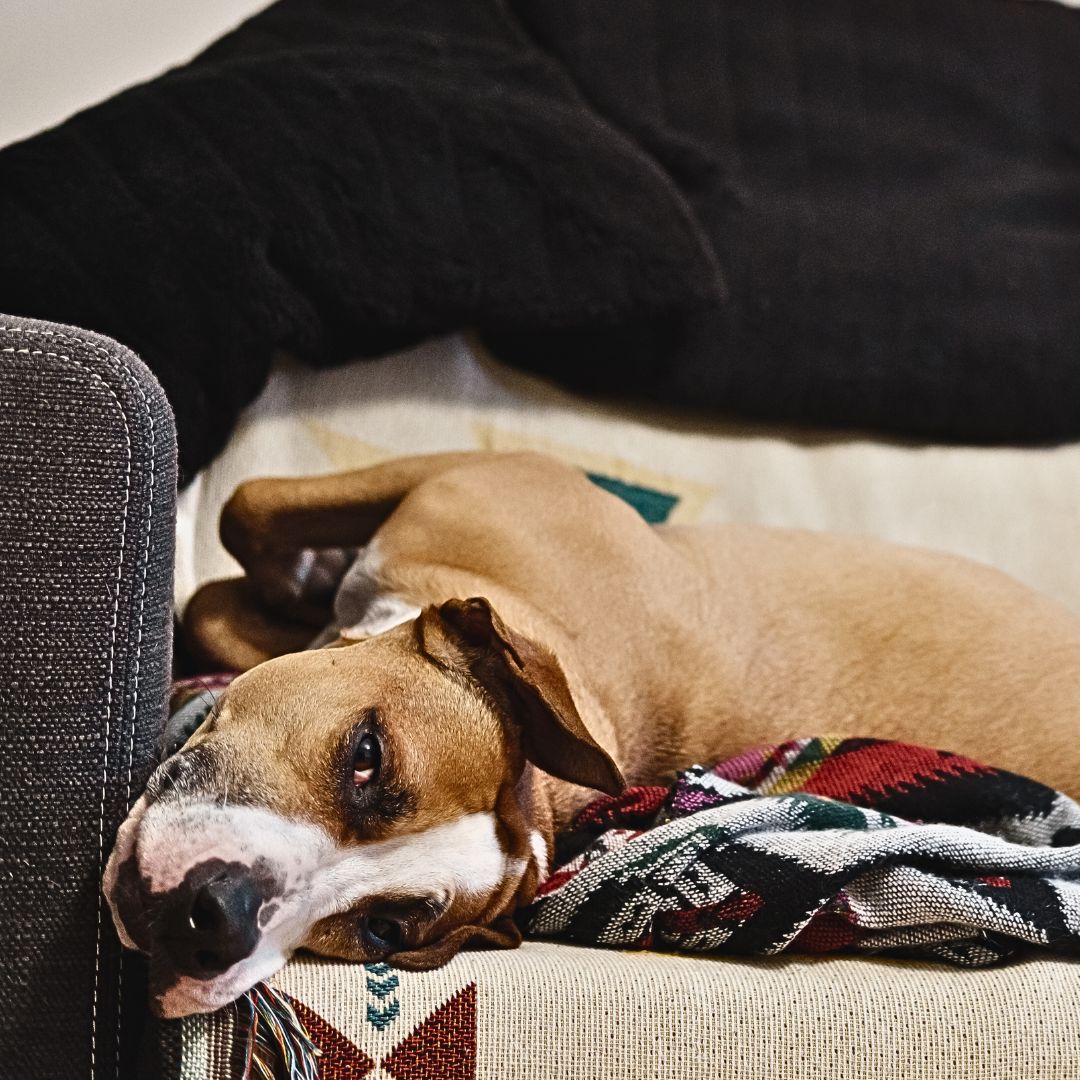 In dogs, hypoglycemia can be caused by many factors, including Cushing's disease, insulin overdose, and other underlying conditions. Let's explore these causes in more detail:
1. Cushing's Disease
Also known as hyperadrenocorticism, Cushing's disease is a hormonal disorder that affects the adrenal glands. It leads to the overproduction of cortisol, a stress hormone that can interfere with normal blood sugar regulation in dogs. As a result, hypoglycemia may occur.
2. Insulin Overdose
Administering too much insulin to a diabetic dog can cause hypoglycemia. It is vital to follow your veterinarian's instructions carefully to avoid overdose.
3. Other Underlying Conditions
Besides Cushing's disease and insulin overdose, other health issues may contribute to hypoglycemia in dogs. These include liver disease, pancreatic tumours, certain medications, or prolonged fasting.
If you suspect that your dog is experiencing hypoglycemia, it is essential to seek veterinary assistance promptly. A complete examination and diagnostic tests will help determine the cause and guide appropriate treatment.
Always consult your veterinarian for accurate diagnosis and specific advice tailored to your dog's unique situation.
Questions about Hypoglycemia in Dogs
What is an Optimal Blood Sugar range for dogs?
Dogs' normal blood sugar range depends on various factors such as age, breed, and overall health. However, a healthy dog's blood sugar levels typically range between 70-150 mg/dL (3.9-8.3 mmol/L). It's important to note that these values may differ slightly depending on the diagnostic method used by your veterinarian. If you have concerns about your dog's blood sugar levels, consult a veterinarian for accurate guidance and advice.
Can certain dog breeds be more prone to hypoglycemia?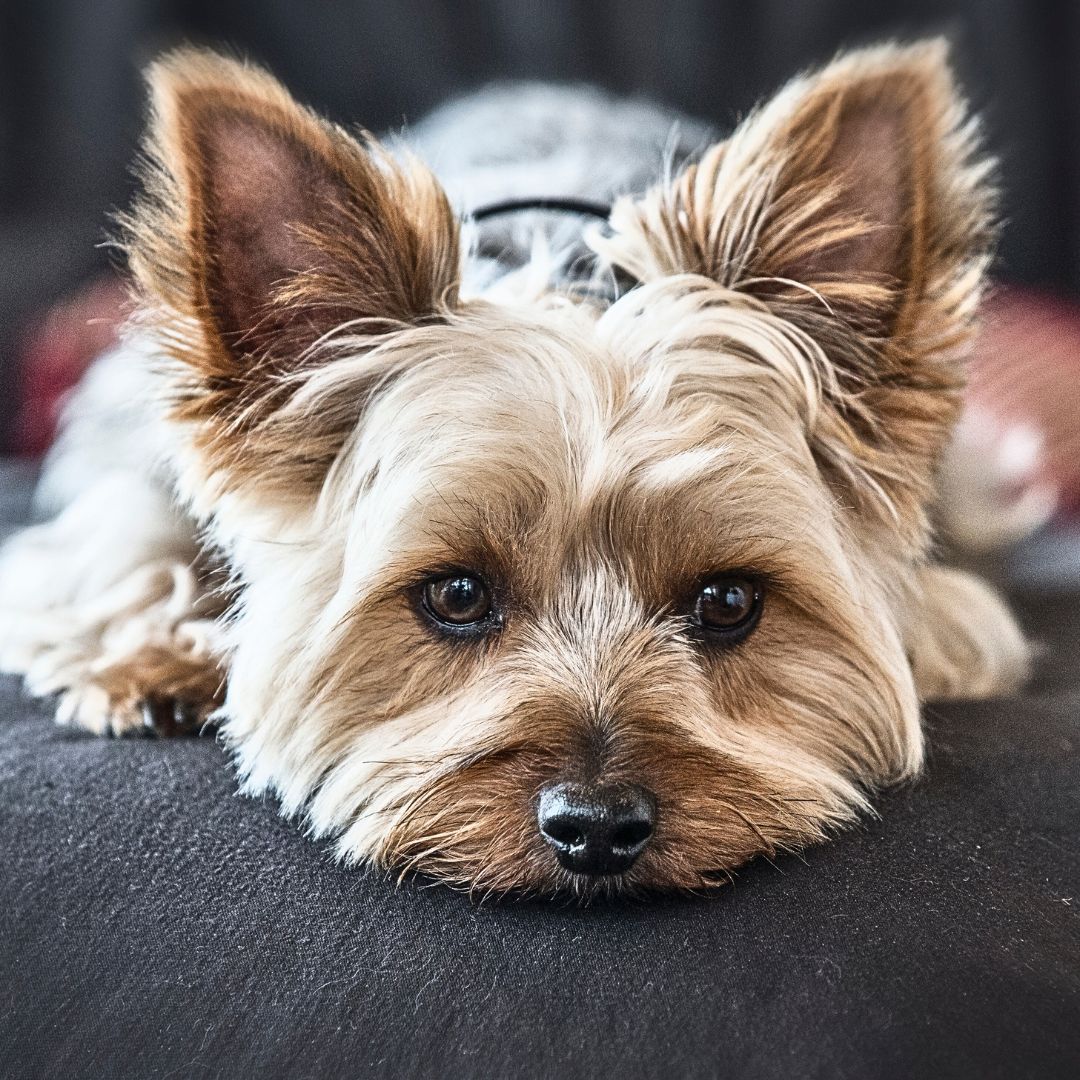 Yes, certain dog breeds can indeed be more prone to hypoglycemia. Toy breeds, such as Chihuahuas, Yorkshire Terriers, and Pomeranians, are particularly susceptible to this condition due to their small size and fast metabolism. Hypoglycemia in dogs occurs when their blood sugar levels drop too low, leading to weakness, lethargy, seizures, and even coma if left untreated. Owners of these breeds need to be aware of potential risks to ensure their pet's well-being. Regular meals, appropriate nutrition, and frequent monitoring of blood sugar levels can help manage and prevent hypoglycemia in susceptible dog breeds. If you have concerns about your dog's health or suspect hypoglycemia, it is best to consult a veterinarian for proper diagnosis and treatment.
Are there any natural remedies or supplements to help manage a dog's blood sugar levels?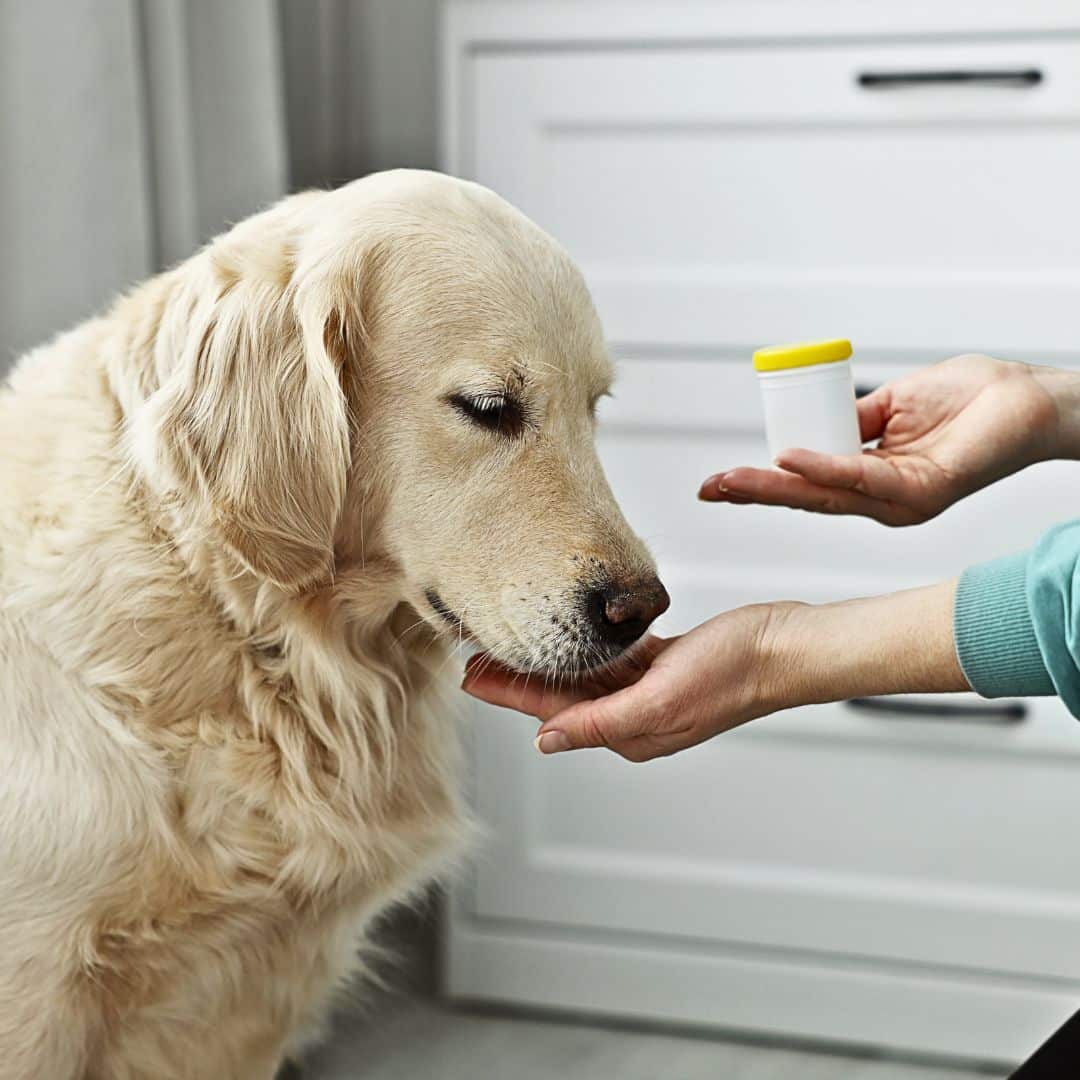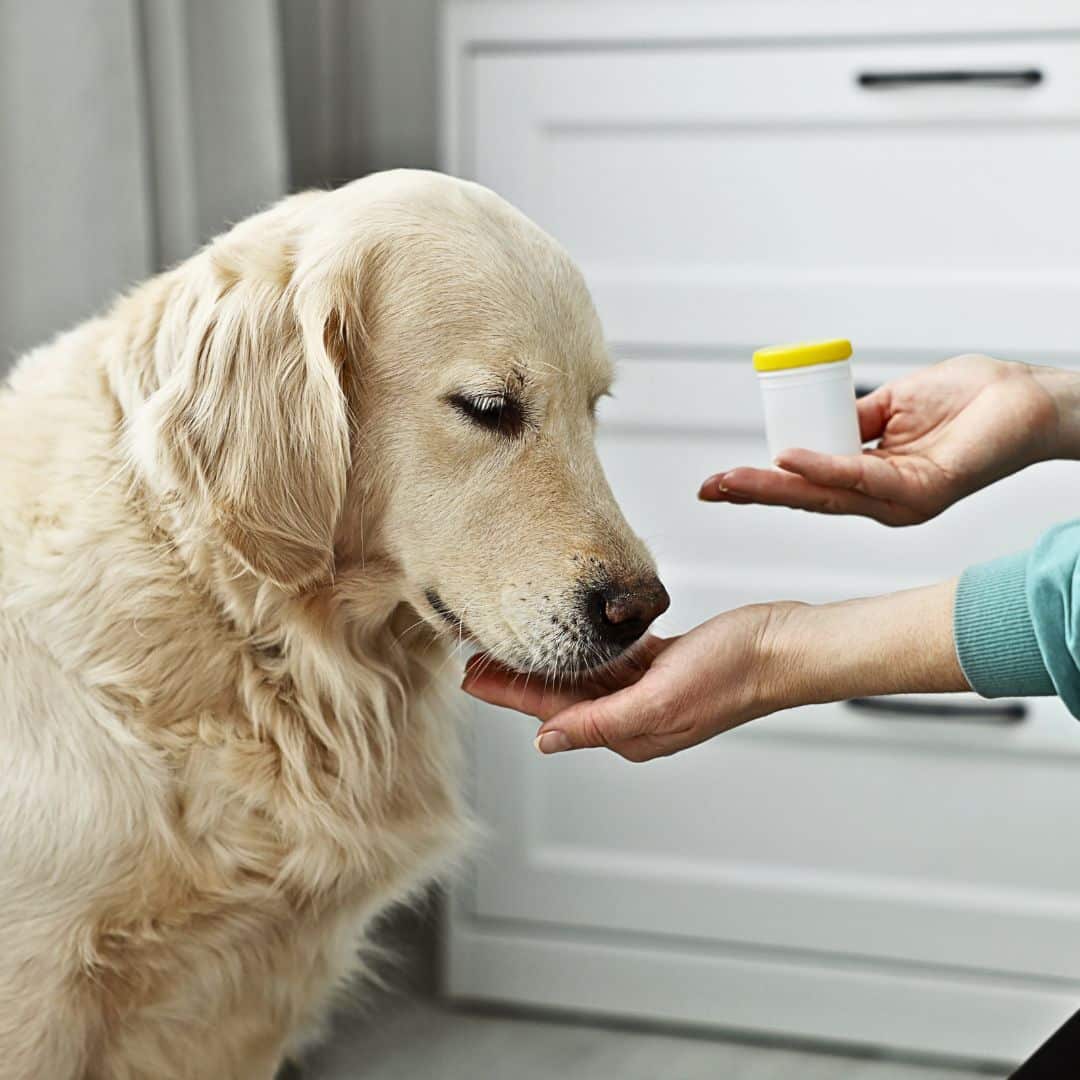 Natural remedies and supplements can help manage a dog's blood sugar levels. Before making any changes to your dog's diet or treatment plan, it's important to consult with a veterinarian for advice based on your dog's specific needs. Here are a few options that have shown some promise:
1. Cinnamon
Studies have suggested that cinnamon may improve insulin and regulate blood sugar levels in humans and animals. Adding a small amount of cinnamon to your dog's food may be beneficial, but it's crucial to consult your vet for the proper dosage.
2. Chromium
This trace mineral has been shown to enhance insulin action and improve glucose metabolism in humans and animals. It is available in supplement form, and your vet can guide you on the appropriate dosage for your dog.
3. Gymnema Sylvestre
This herb has been used in Ayurvedic medicine to help control blood sugar levels. It is believed to promote insulin production and reduce sugar cravings. However, more research is needed to determine its effectiveness in dogs.
4. Omega-3 Fatty Acids.
This healthy fat has an anti-inflammatory property and may help improve insulin sensitivity in dogs. They are found in fish oil supplements or added through fatty fish like salmon.
5. Fiber-rich foods
Including more fibre in your dog's diet, such as vegetables like broccoli or green beans, may help slow down glucose absorption and regulate blood sugar levels.
Remember, while these natural remedies and supplements may offer some support, they should not replace proper veterinary care and medications for managing diabetes or other health conditions. Always consult your vet before introducing new supplements or changing your dog's treatment plan.
Seeking Professional Help for Your Hypoglycemic Dog in Ontario, Canada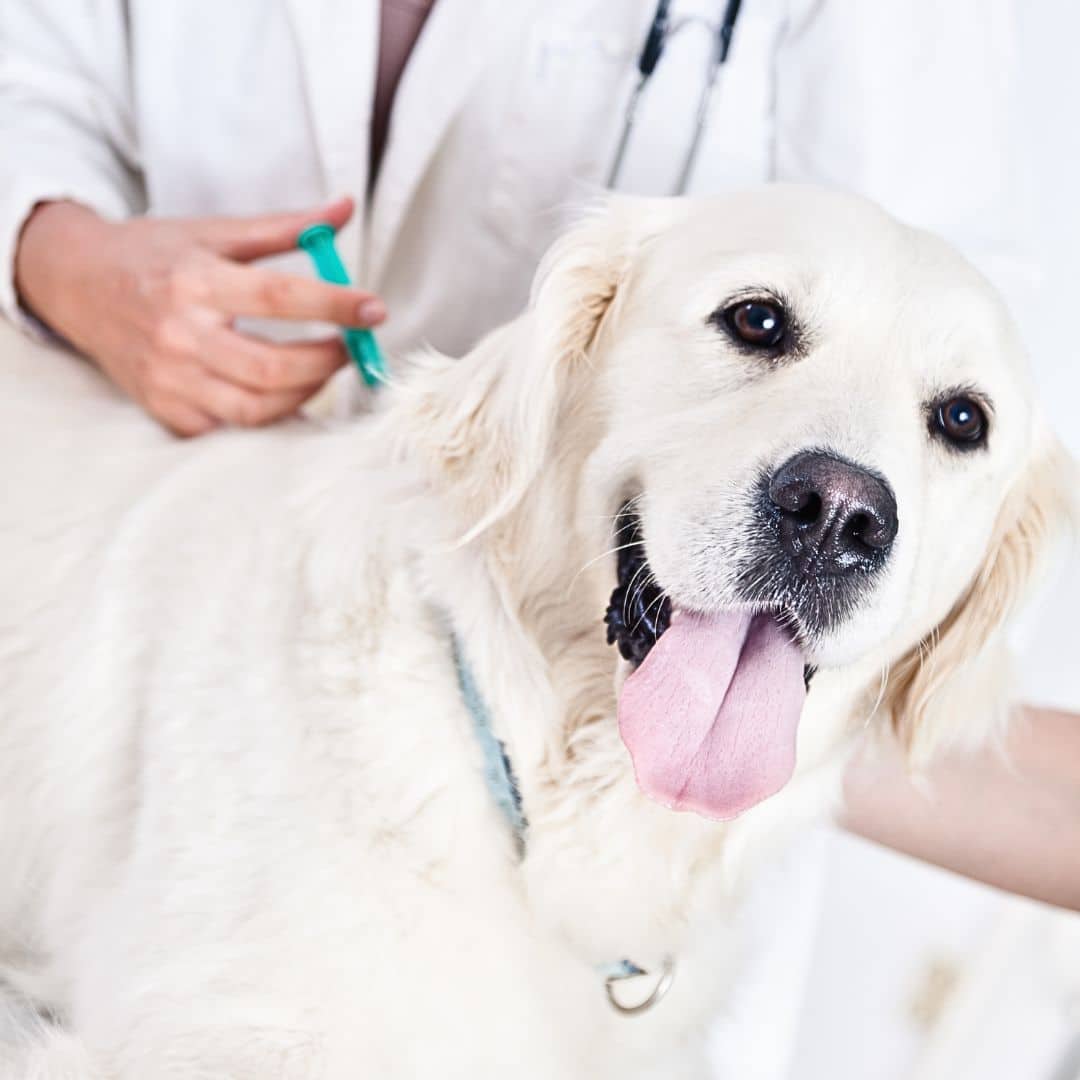 If you have a hypoglycemic dog in Ontario, Canada, seeking professional help is crucial for their well-being. Hypoglycemia can be a serious condition that requires expert attention and care.
To ensure the best care for your dog, consult a qualified veterinarian specializing in hypoglycemia or internal medicine. A professional with experience treating Hypoglycemia will provide an accurate diagnosis to help treat your furry friend.
When searching for professional help, consider the following steps:
1. Research reputable veterinary clinics
Look for clinics with a strong reputation for handling complex medical cases and offering specialized services.
2. Seek recommendations
Reach out to fellow pet owners, friends, or family members who may have experience with hypoglycemic dogs. Their recommendations can be valuable in finding the right veterinary professional.
3. Schedule a consultation
Contact a clinic and schedule a consultation to discuss your dog's condition. During this meeting, ask questions about their experience with hypoglycemia and their approach to treatment.
4. Evaluate the veterinarian's expertise
Inquire about their qualifications, certifications, and any additional training they may have in treating hypoglycemic dogs. Ensure the dog is up-to-date with the latest advancements in veterinary medicine.
5. Assess the clinic's facilities
Visit the clinic to assess its cleanliness, organization, and overall environment. A well-maintained clinic with modern equipment is more likely to provide excellent care for your dog.
6. Consider ongoing support
Hypoglycemic dogs often require long-term management and monitoring. Ask if the clinic offers follow-up appointments and 24/7 emergency services to ensure your dog's needs are always met.
Remember, seeking professional help promptly is crucial when dealing with hypoglycemia in your dog. By working closely with a qualified veterinarian in Ontario, Canada, you can provide the best possible care for your furry companion and enhance their quality of life.
Conclusion: Caring for a Dog with Hypoglycemia – Tips and Advice from Experts
Caring for a dog with hypoglycemia can be challenging, but you can care for your furry friend with the correct knowledge and support. Here are some tips and advice from experts to help you navigate this condition:
Frequent small meals
Dogs with hypoglycemia must eat more frequently to maintain stable blood sugar levels. Offer small meals throughout the day instead of one or two large meals.
Balanced diet
Ensure your dog's diet is well-balanced and contains high-quality protein, healthy fats, and complex carbohydrates. 
Treats for emergencies
Keep some easily digestible treats on hand that are high in sugar, such as honey or glucose gel, in case of a sudden drop in blood sugar levels. These can provide immediate relief until you can seek veterinary assistance.
Regular feeding schedule
Establishing a consistent feeding schedule helps regulate blood sugar levels. Stick to a routine and avoid skipping meals.
Monitor physical activity
Avoid excessive exercise or prolonged play sessions, which can deplete your dog's energy reserves and lead to hypoglycemic episodes. Moderate exercise is recommended, but always observe your dog's behaviour and adjust accordingly.
Frequent monitoring
Regularly check your dog's blood glucose levels using a glucometer if your veterinarian advises. I will help you track changes and adjust your diet or medication accordingly.
Medication management
If your dog requires medication for hypoglycemia, ensure you administer it as prescribed by your vet. Follow their instructions carefully and consult them first before making any changes.
Stress management
Stress can contribute to hypoglycemic episodes in dogs. Create a calm environment for your dog, minimize exposure to stressful situations, and provide plenty of mental and physical stimulation.
Regular veterinary check-ups
Regular visits to a veterinarian are vital for monitoring your dog's overall health and managing their condition effectively. They can provide valuable guidance and adjust the treatment plan if necessary.
Educate yourself
Stay informed about hypoglycemia in dogs, its causes, symptoms, and treatment options. The more you know, the better equipped you'll be to provide your dog's care.
Remember, every dog is unique, and the severity of hypoglycemia can vary. Always consult with a veterinarian who can tailor
care for hypoglycemic dogs, monitoring blood sugar levels in dogs, managing hypoglycemia in canines, frequently asked questions about hypoglycemia in dogs, veterinary care for hypoglycemic pets, diagnosing canine hypoglycemia through blood tests, hypoglycemia in dogs, hypoglycemia symptoms in dogs, low blood sugar signs, dog acting weak and shaky, lazy dog, loss of appetite in dogs, treatment for hypoglycemic dog, managing low blood sugar in dogs, emergency care for hypoglycemic dogs, diet for hypoglycemic dogs, feeding schedule for diabetic dogs, high-protein diet for low blood sugar prevention, Cushing's disease and hypoglycemia in dogs, insulin overdose as a cause of low blood sugar in canines.