6 Homemade Recipes for your Labradoodles by Cucciolini Puppy
6 Homemade Recipes for your Labradoodles by Cucciolini Puppy at home takes patience and knowledge. It's essential to know what ingredients you will avoid as much as what ingredients you add. Foods should contain all nutrients in the right proportion, like Protein, Fat, Carbohydrates, Vitamins and Minerals.
Adding Protein to Recipes
Protein is vital for dogs from stages, Puppy to Adults, and 5-6 percent of fat makes balanced healthy dog food. Remember that vitamins and minerals, apart from the fibre content in a Homemade Recipe you cook, are beneficial to a puppy's growth. While a balanced diet can seem perfect for your dog, it could also be difficult for your dog to consume. While keeping a balanced diet and making it attractive to the palate, It's important so your puppy does not get bored with the taste.

Proper Nutrition for your Dogs is Vital
Apart from Proper nutrition, it is also essential to understand the needs of each breed when it comes to ingredients. Labradoodles by Cucciolini puppies are a mix of a poodle and a Labrador and are feed a healthy homemade meal daily along with their Royal Canin Kibble, which they Love. The Homemade Recipes for your Puppy below ensure that the nutrients required to avoid diseases are included.
Before you begin preparing your grocery list for items your Puppy will need, you will need to know the most important ingredients for your Puppy's Homemade recipe. Let's start with what not to add to your dog food first.
Foods and Ingredients to avoid that are Toxic
Chocolate: Chocolate is one of the few toxic foods which could cause health issues in dogs. Chocolate may lead to kidney failure and renal problems in dogs.
Salt: While salt is a common ingredient in human Food, adding salt to your

dog's Food

is not recommended. While it does stimulate taste in dogs, dogs tend to have skin-related issues when salt is consumed regularly.
Sugar & any artificial sweetener: While sugar is a common ingredient in dog food and is considered safe, artificial sweeteners are often toxic. Diabetes is one of the common conditions in aging dogs, and removing sugar from the diet will ensure your dog is healthier when they are older.
Garlic & Onion: While dogs can use to treat certain conditions in dogs, they are not to be consumed regularly. Also, there is no evidence of garlic curing any disease in a dog. On the contrary, there is clear evidence of it being toxic to them.
Bones: Bones, though healthy for dogs, usually come with choking hazards. While bones contain a range of minerals, including calcium, the risk of choking in dogs outweighs its benefits.
Avocado: Avocado is one of the healthy fats for humans, but it is not the case for dogs. Avocados are known to induce vomiting and diarrhea in dogs and are toxic.
Grapes and Raisins: Are known to cause renal failure and Liver damage in dogs.
Macadamia: Macadamia Nuts are toxic to dogs and affect the nervous system of dogs.
Any processed food which contains preservatives or colour: It goes without saying. Adding any form of chemicals to your dog food defeats the purpose of preparing homemade Food for your dog. Read the ingredients when purchasing canned Food for your dogs, whether beans or beef. Avoid foods that contain preservatives and colours. When possible,y buy fresh ingredients.
While the toxic foods for dogs are limited, the ingredients are abundant and exhaustive. You can add a list of most meat, seafood, vegetables, nuts (apart from macadamia), oils, and fruits if it is not on the list above.
Royal Canin Medium Puppy Dry Dog Food, 30 lb bag
Meat for Protein

Grains for carbohydrates

Oils and seeds for fat

Vegetables for vitamins and minerals
While every Food contains more than one nutrition, each has a significant amount. Meat usually contains 25% protein but also includes 15% fat. Most grains have a trace amount of fat and some protein too.
Homemade Recipes
Homemade Minced Beef Bomb Recipe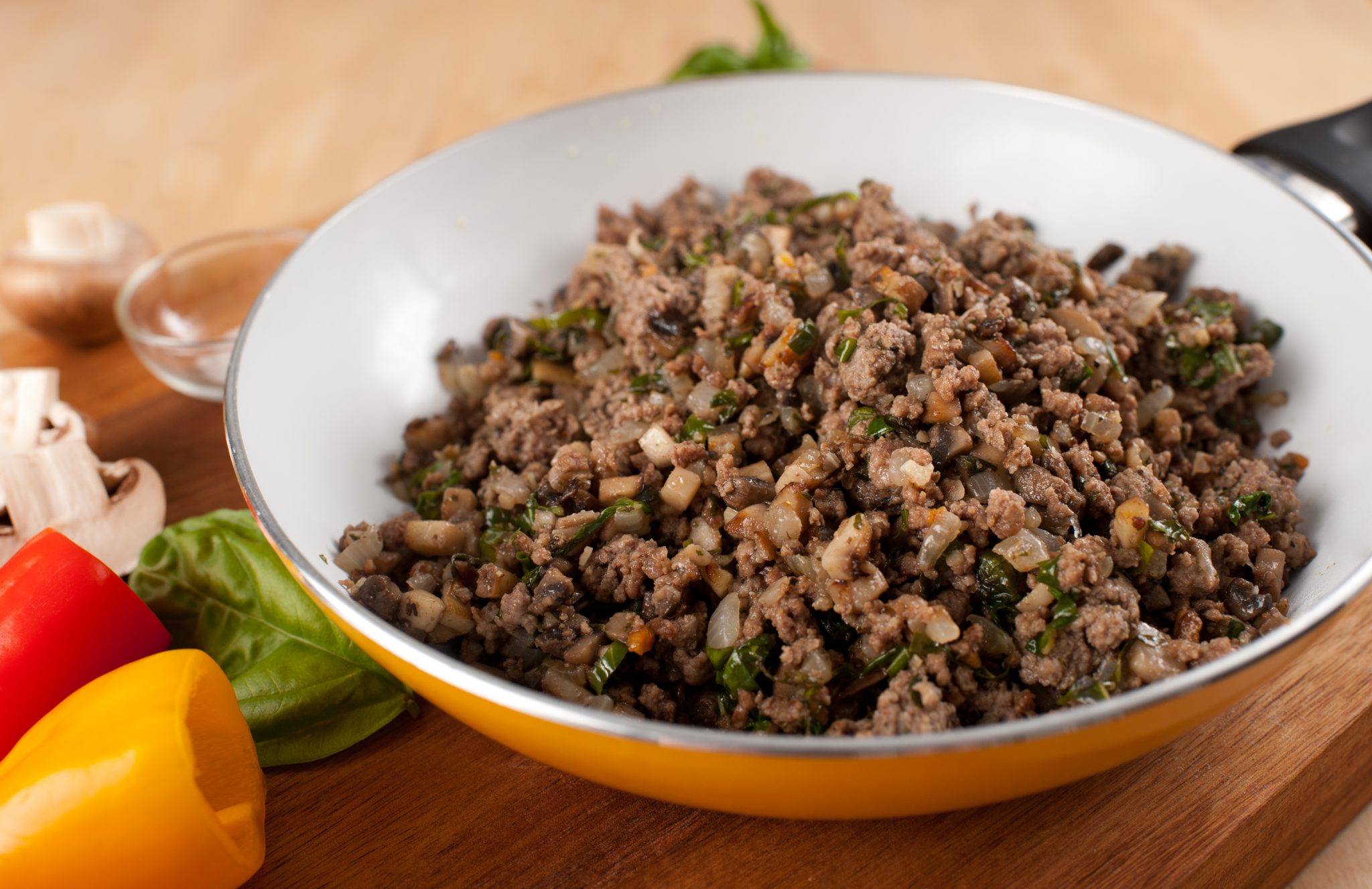 Minced Beef Bomb is one of the most accessible foods for your dog and can be repeated 3-4 times a week, and your dog will not get tired of it. You could also make a recipe variation by replacing beef with Chicken or turkey. A balanced diet ensures your dog has all the nutrients it needs for good health, a shiny coat, and overall well-being. Adding ginger in minimal quantity helps benefit dogs' health throughout its life. Turmeric is known to have a range of health benefits, from preventing cancer to improving heart health. Eggshells contain the required calcium content, and the vegetables provide the trace minerals that your dog needs. Overall, this is one meal Homemade Recipe your Labradoodles by Cucciolini Puppy will love
Ingredients
14 oz Lean Ground Beef

Hempseed Oil 2 Teaspoon / 2 Tablespoons of hemp seed

½ tsp Cod liver oil / (2ox) half can sardines

Half a teaspoon of ginger

Half a teaspoon of Kelp

Half a teaspoon of Turmeric powder

1 Egg with half shell

Beef Liver 1Oz

3 Ox of Mixed vegetables (Beetroot, Spinach, Carrots, Broccoli, Sweet potatoes)
Instructions 
Meats can be served raw or cooked depending on the quality of the Meat and Eggs. If the source of the ingredients is reliable and free from contamination, you can skip the cooking. Begin with the ground beef. Add hemp seed oil, cod liver oil, a piece of ginger, Kelp, turmeric, and beef liver. Grind them to a coarse mixture and move them to a separate dish. Add one whole egg to the beef mix. Prepare the second portion with mixed vegetables and half the eggshell. Grind well and add to the beef mix. Mix thoroughly and serve fresh. You can cook the mixture on a stovetop for 15 -20 minutes or bake it for 30-40 minutes. This mix can be stored frozen for a week.
Labradoodles will Love Chicken Risotto.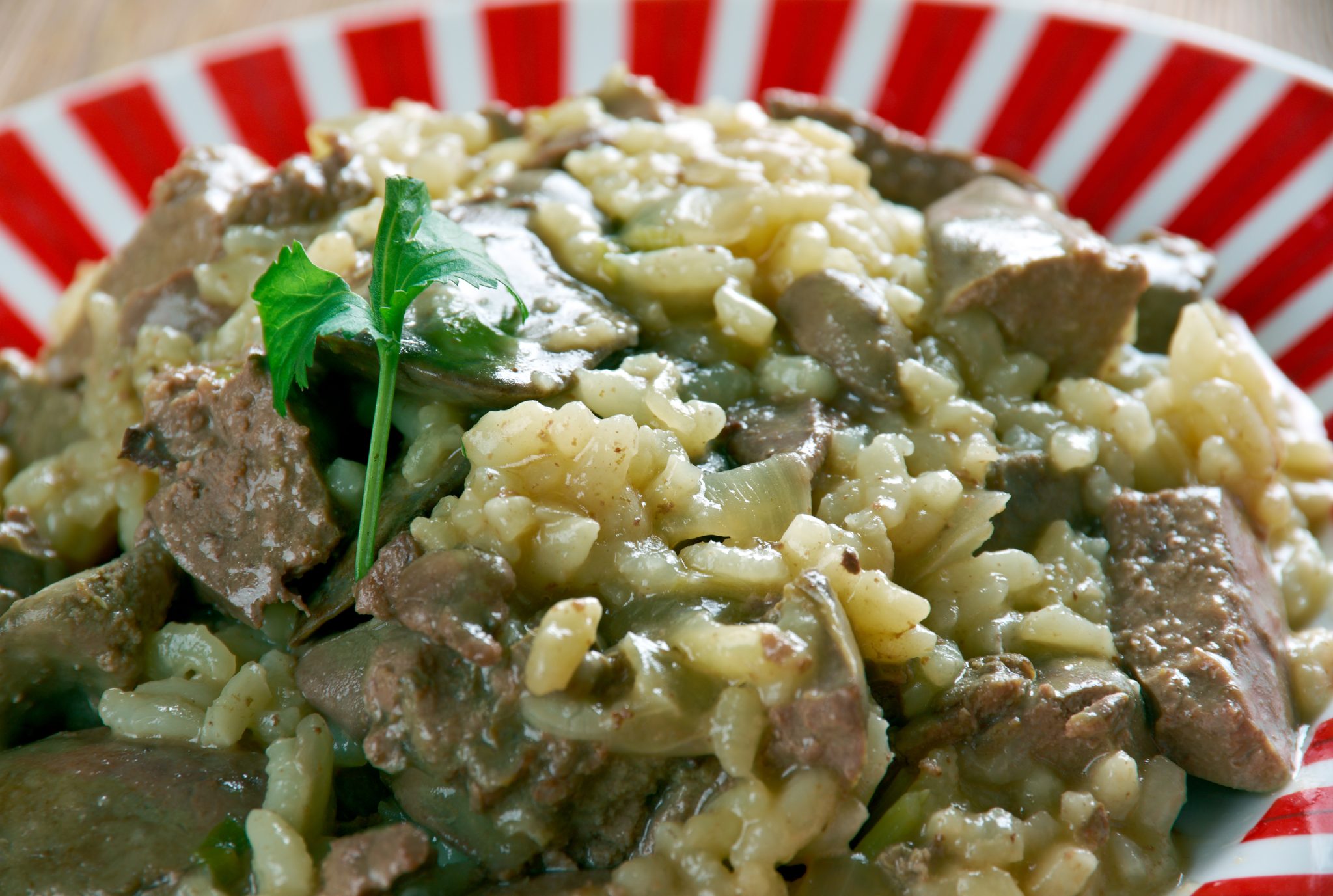 The perfect version of risotto for dogs, the recipe is balanced and filling for your dogs. You could cook the ingredients separately, store them for up to 2 weeks, and mix them when you want to serve. You can replace the Chicken with turkey. Do not mix turkey and Chicken as the cooking time varies for the meat. Only add boneless Chicken with no skin in them for this recipe.
Ingredients: 
10 Oz Chicken

2 oz Chicken Liver

5 oz cooked rice

3 Oz Boiled mixed vegetables cut into small pieces

2 Tablespoon Coconut oil

1 Egg

½ tsp Turmeric

½ tsp Cod Liver oil
Instructions 
Begin with the meat. Cut the Chicken into bite-size pieces. Add the liver to the cut Chicken and boil them in water for 20 minutes. Prepare rice as you usually would for human consumption in a separate pot. When the rice is nearly ready, add cut vegetables to the rice. The vegetables need not be fully cooked but should be slightly crunchy. Drain the water from the Chicken and save it. Mix the meat with the rice and vegetables. Add egg when the rice is hot. Mix cod liver oil, turmeric, and coconut oil, and let the mix cool. Serve once cold or store it for up to a week in a refrigerator.
These recipes add perfect ingredients for your dogs, including rice and all the Protein and minerals required from the meat and vegetables.
One Pot Beef Chow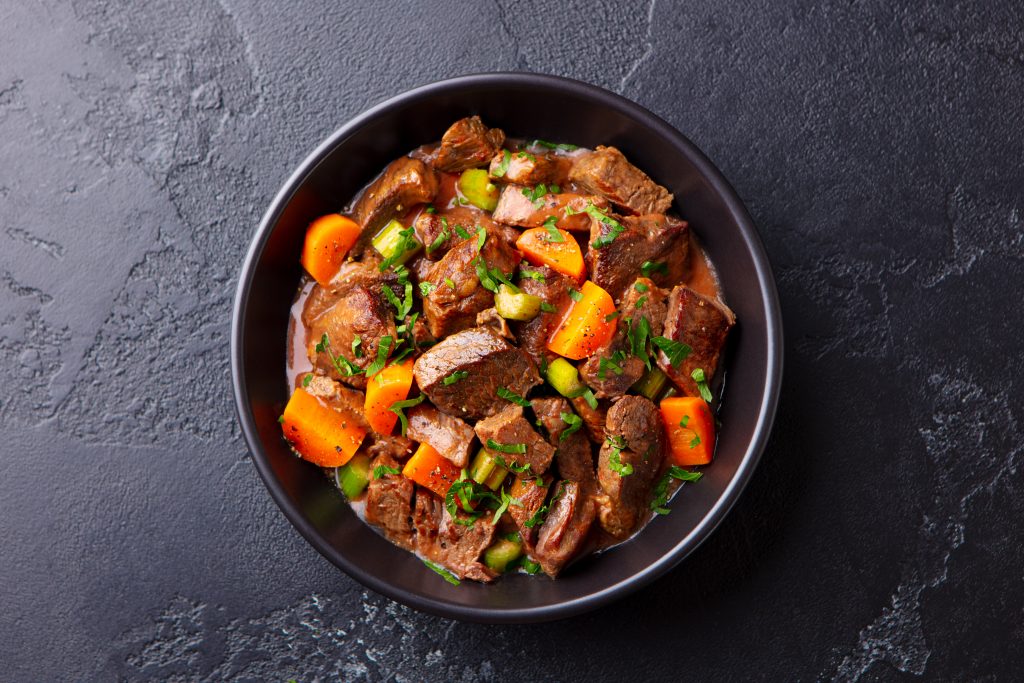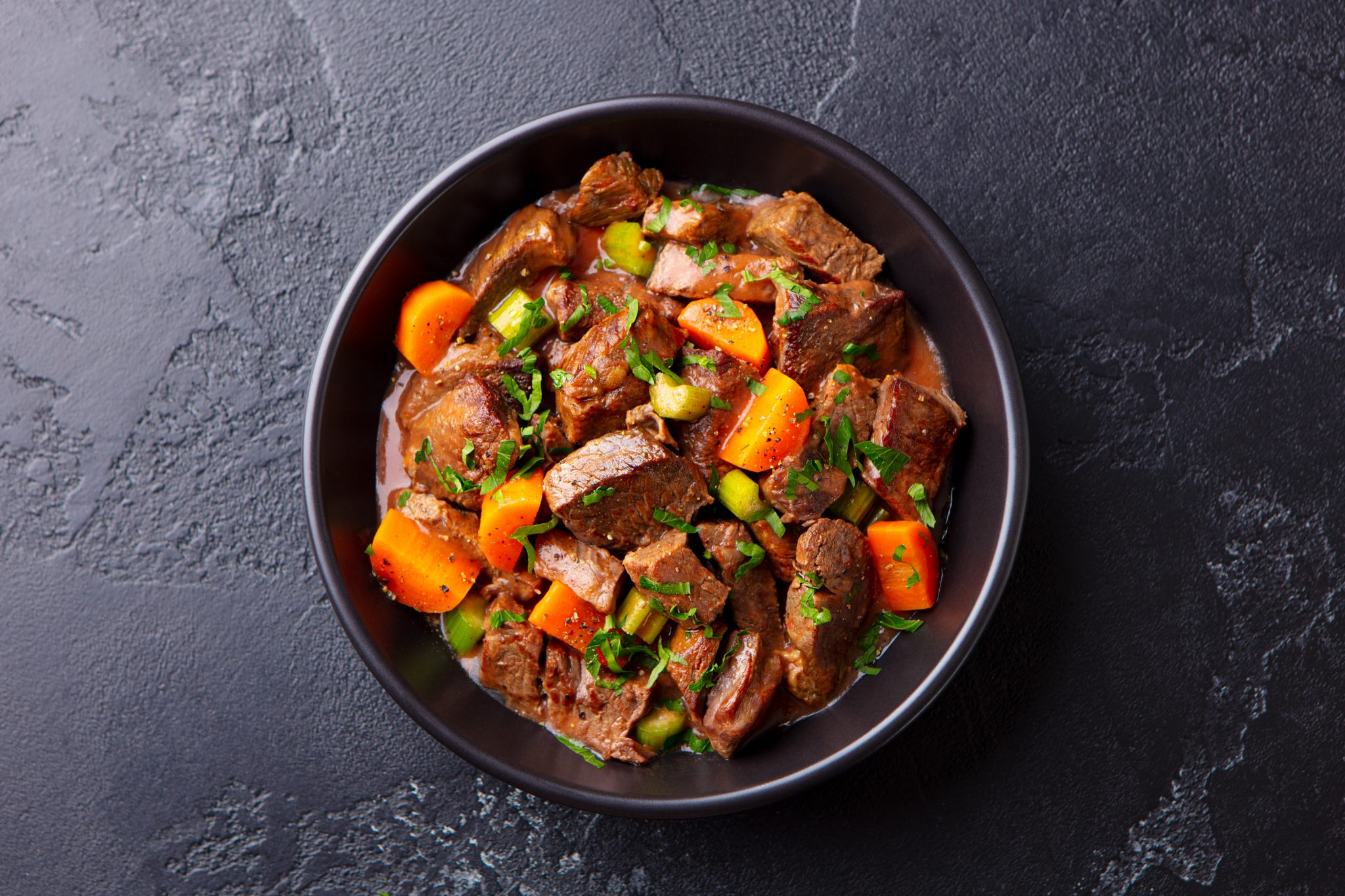 The beef is tasty and nutritious for your dog. Please do not feed this mix regularly, as it does not contain all the nutrients your labradoodle requires. One Pot Beef Chow is a comfort food for your dog and is preferred only once or twice a week. The beef chow lacks calcium and antioxidants, which are vital for your growing dogs. Though beef chow is sufficient nutrition for Protein, fat, and carbs, they lack all the minerals required for a better coat and shine.
Ingredients 
10 oz Lean Beef Cut into Small bite-sized chunks

1 cup Rice

3 oz Mixed Vegetables

½ Tsp Cod liver oil

2 Tablespoon Vegetable oil (Ground nut, Coconut, or Flax seed Oil)

½ Teaspoon Turmeric

½ teaspoon Ginger powder

One egg
Preparation 
Cook The cut beef in vegetable oil for 15 minutes. The meat will release its fat. Once the beef is cooked, partially add 3 cups of water and let it boil. Once the water comes to a boil, add one cup of rice. Add turmeric and ginger powder, and vegetables when the rice comes to a boil. Let the rice cook for 15 minutes. Remove from the stove and add cod liver oil and eggs. Cover the beef chow, and Let the meal cool. Serve or store the mix in a refrigerator for up to one week.
Coco Chicken Curry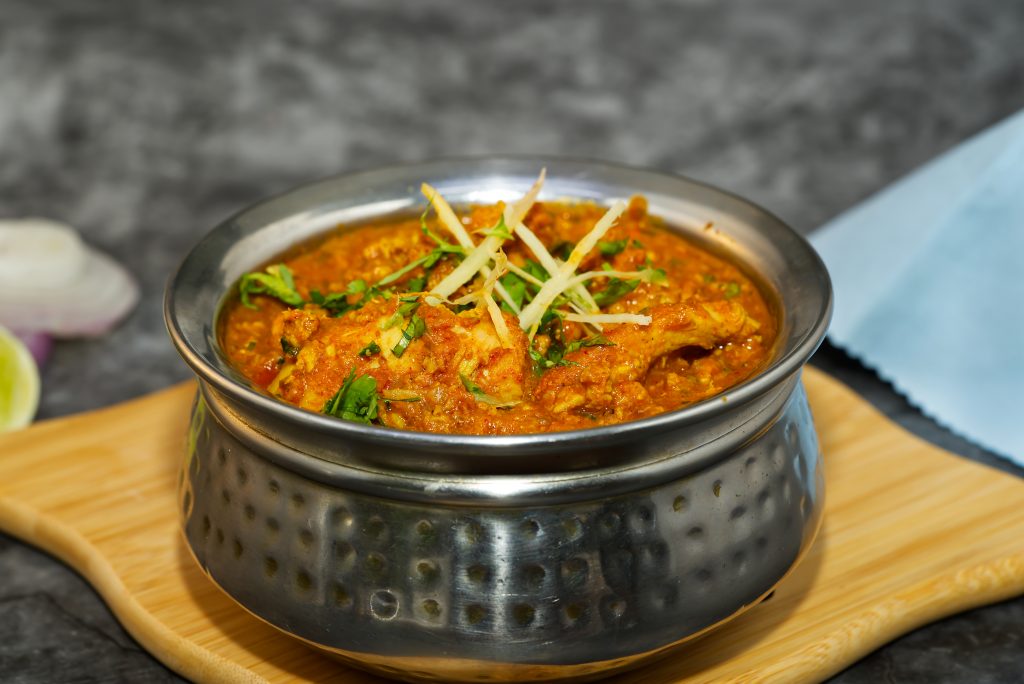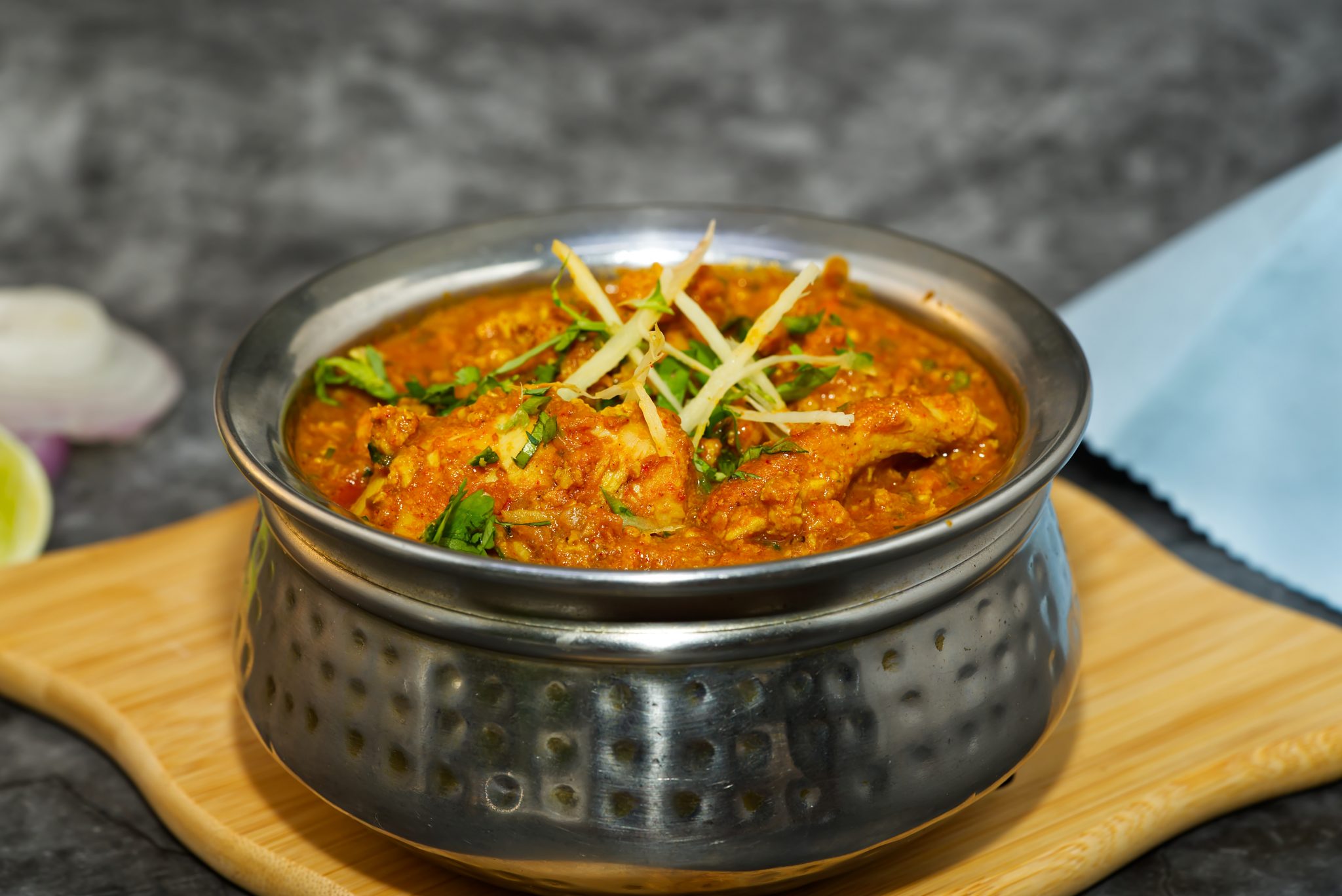 Coconuts are rich in fibre, essential oils, and minerals. They are also sweet and crunchy. Dogs love to chew on them and can be fed as treats. But when you add them to pumpkins Turkey, they are a treat your dogs will love. A pumpkin is a great source of antioxidants, vitamins, and minerals. They are also excellent for digestive health and contain high fibre. Most of all, pumpkins and coconuts are sweet, and your labradoodle will love them.
Ingredients 
½ Coconut cut into 1-inch pieces

3 oz pumpkin

14 oz Ground meat (Beef, Chicken, or Turkey) Preferably lean

1 oz Beef liver

½ Tsp Turmeric

½ Tsp Ginger

2 Tablespoon Preparation vegetable oil

1 Egg
Preparation 
Cook the meat and liver in 2 teaspoons of oil. When the meat is partially cooked, add the pumpkin with half a cup of water and let it cook for 15 minutes. Once the pumpkin turns mushy and soft, add turmeric, ginger, and egg. Cook for 2 minutes and add the cut coconut pieces. Note that the coconuts are not cooked. They are complex, and you need to ensure that the coconuts are in small parts, not more than one-centimetre cubes. You can also grate the coconuts if you are unsure about your dog's safety or if your dog is not fond of chewing its Food.
Jerusalem Chicken Organa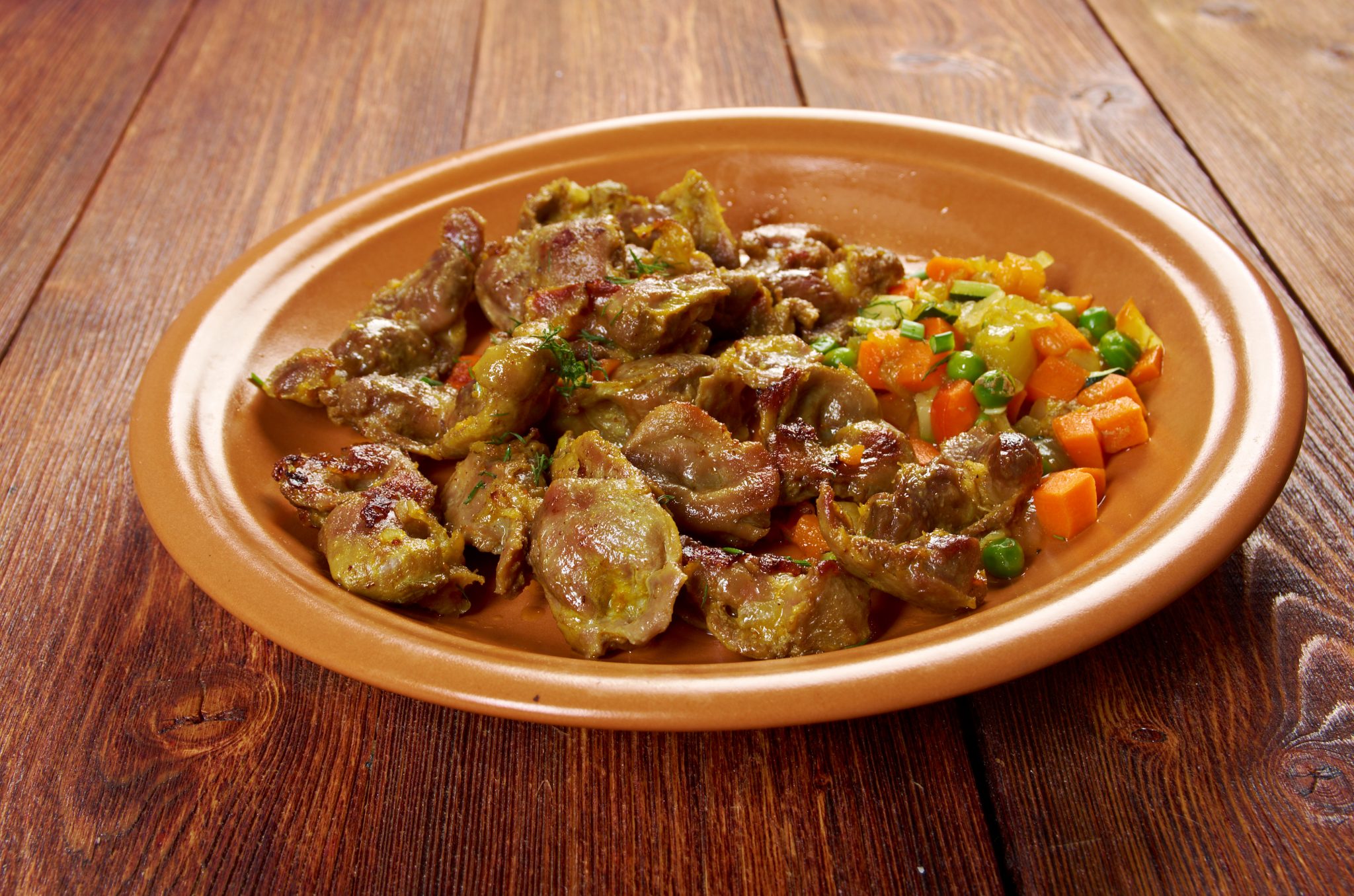 As the name suggests, the dish consists of a mix of Chicken with 50% organs. Organs have a range of essential nutrients for your dogs. The liver, spleen, and heart mixed with an equal amount of lean chicken meat with some vegetables and oil make this dish one of the most desired and sumptuous meals your dog will look forward to. Inspired by the Jerusalem mixed grill, this dish is tweaked to add a portion of vegetables your dog requires and can be mixed with plain rice to add volume.
Ingredients
7 oz Lean chicken meat

7 oz organ meat from chicken (Mixed. Heart, Liver, Spleen)

5 oz Vegetables. (Sweet potato, carrot, beans, beetroot, Peas)

½ Tsp Turmeric

½ Tsp Ginger

2 Tablespoon Vegetable oil
Preparation
Grind the Chicken meat and organs or cut them into bite-sized chunks. Cook them in vegetable oil for 10 minutes. Add The vegetables, turmeric, and ginger, and cook for another 5 minutes. Remove from stove and let it cool. Serve the meat mix once cooled as it is, or mix with an equal amount of boiled rice to add volume.
Homemade Mixed Meal Jumbo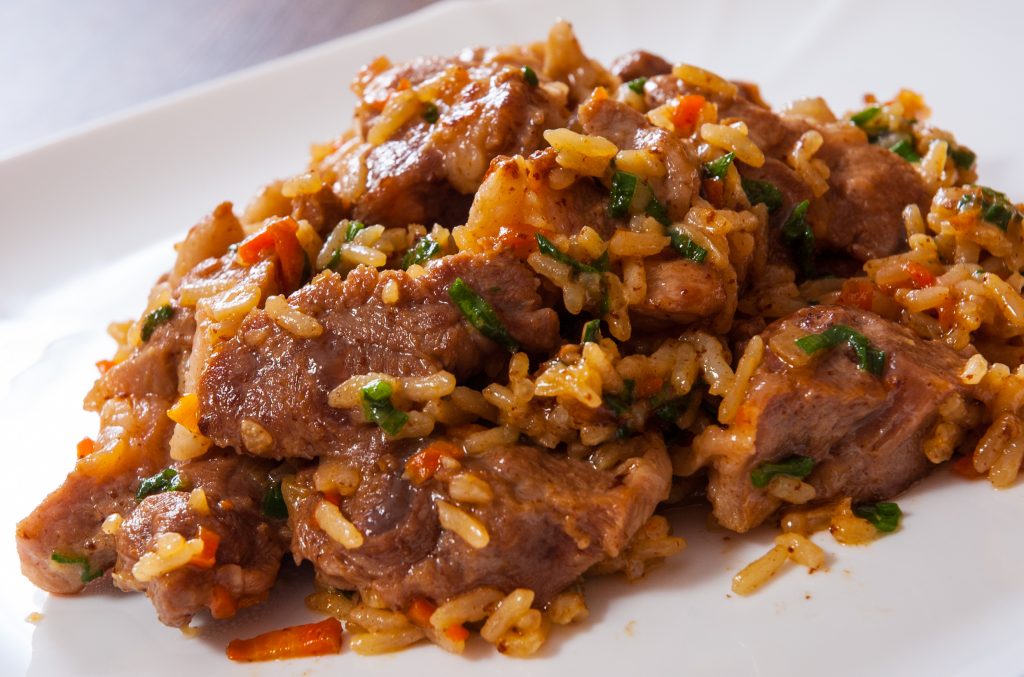 As the name suggests, the dish consists of a mix of Chicken with 50% organs. Organs have a range of essential nutrients for your dogs. The liver, spleen, and heart mixed with an equal amount of lean Chicken with some vegetables and oil make this dish one of the most desired and sumptuous meals your dog will look forward to consuming. Inspired by the Jerusalem mixed grill, this dish is tweaked to add a portion of vegetables your dog requires and can be mixed with plain rice to add volume.
Ingredients 
7 oz Lean chicken meat

7 oz organ meat from chicken (Mixed. Heart, Liver, Spleen)

5 oz Vegetables. (Sweet potato, carrot, beans, beetroot, Peas)

½ Tsp Turmeric

½ Tsp Ginger

2 Tablespoon Vegetable oil
Preparation
Grind the Chicken meat and organs or cut them into bite-sized chunks. Cook them in vegetable oil for 10 minutes. Add The vegetables, turmeric, and ginger, and cook for another 5 minutes. Remove from stove and let it cool. Serve the meat mix once cooled as it is, or mix with an equal amount of boiled rice to add volume.
Beef Liver Jerky Treat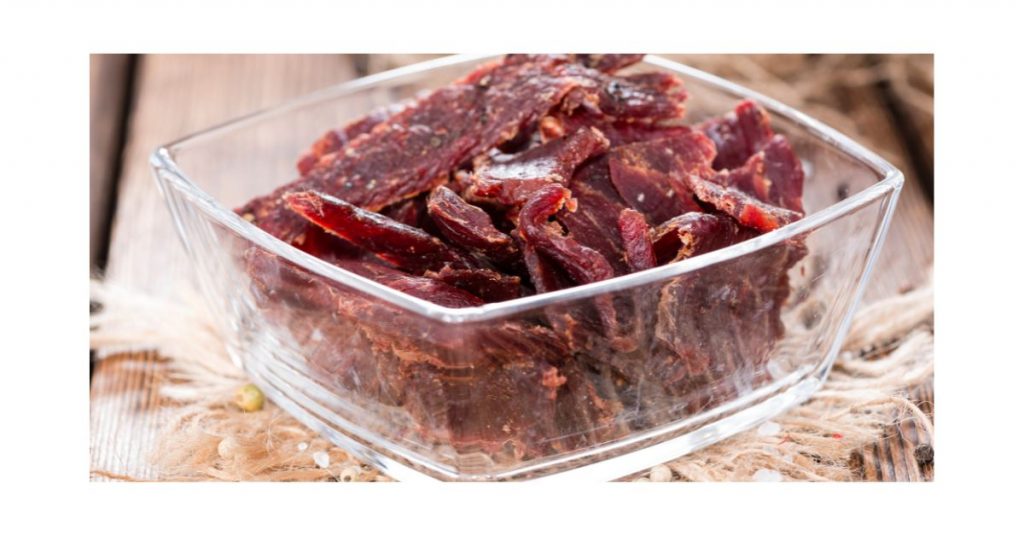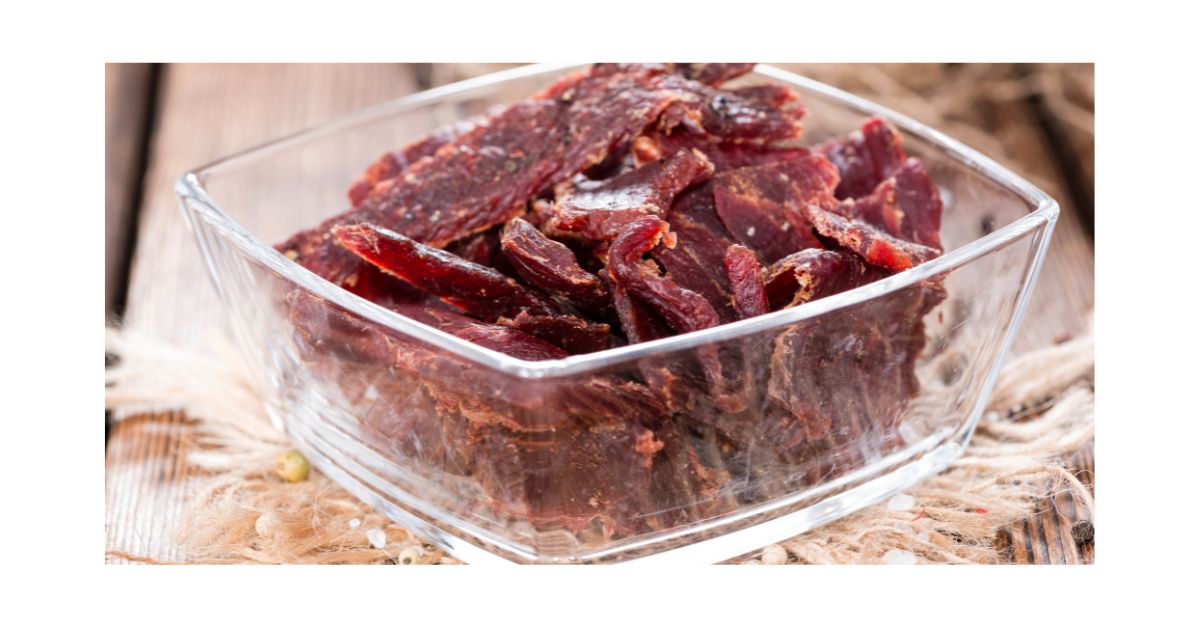 The liver is packed with the nutrition your dog needs and is complete with b12, Riboflavin, Vitamin A, and copper, which are requirements for a dog in a small serving. Apart from being nutritious, it is also one of the few treats your dog will never get tired of. Making liver jerky is as simple as dehydrating the liver. You could either sundry the liver or bake them in an oven on low heat. I was preheating the oven to 180 or 200 degrees. Cut the liver into thin slices. Grease a pan and layer the liver. Flip sides every 2 hours to ensure that it is evenly cooked. Once the liver is completely dehydrated, store them in an airtight container and refrigerate them. They will last sealed in an airtight container for one month refrigerated.

Beef Liver Chunks Treats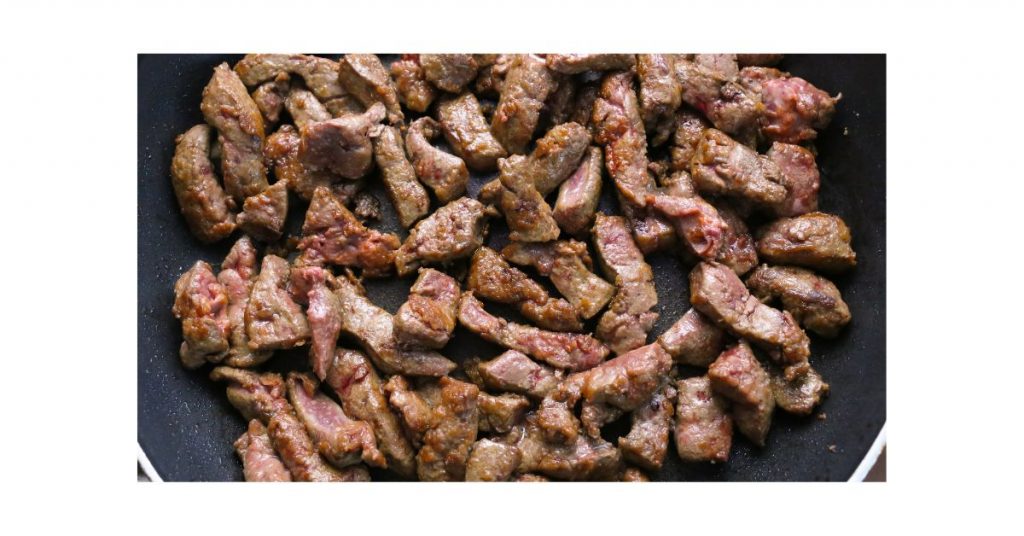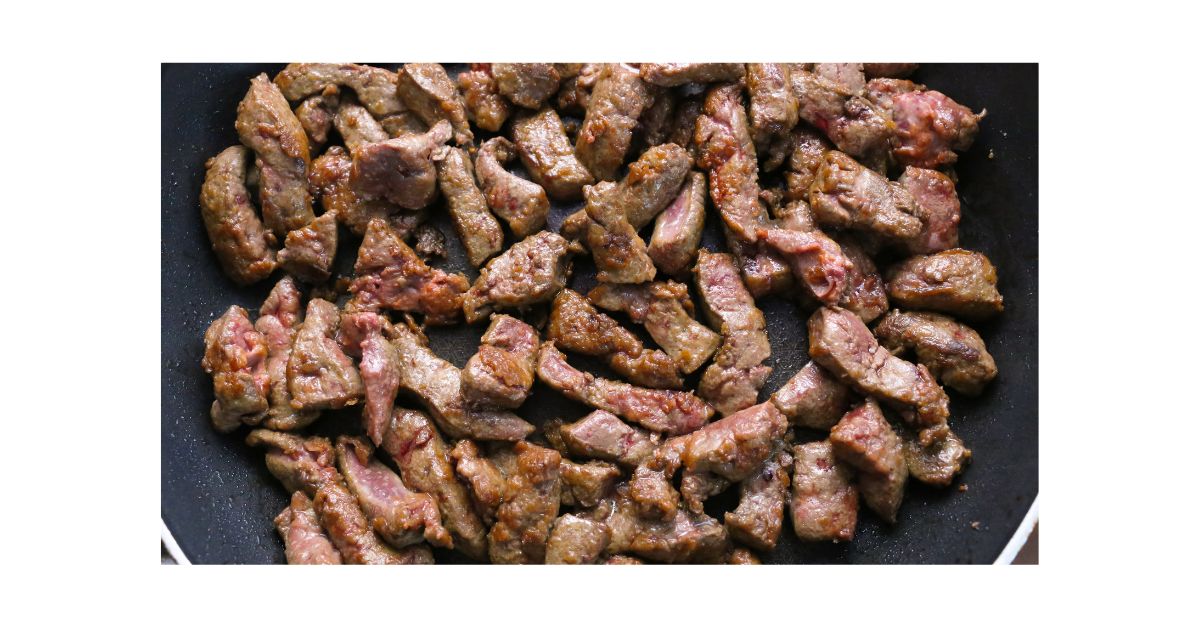 Beef liver chunks are easy to make and take only 2-3 hours. You can store them in an airtight container and use them for months if stored in a refrigerator. You will need all-purpose flour, Beef liver, and one egg. To prepare the beef liver chunks, grind 5 oz of the beef liver with one egg and mix it with 5 oz of flour to make a dough. Add more flour if required to make sure that it is well binding. Once a bread-like dough is prepared, spread it one-inch thick across a baking tray—Bake for one hour at 350 degrees. Once cooled, cut them into cubes and store them in an airtight container.
Frozen Banana Peanuts Treats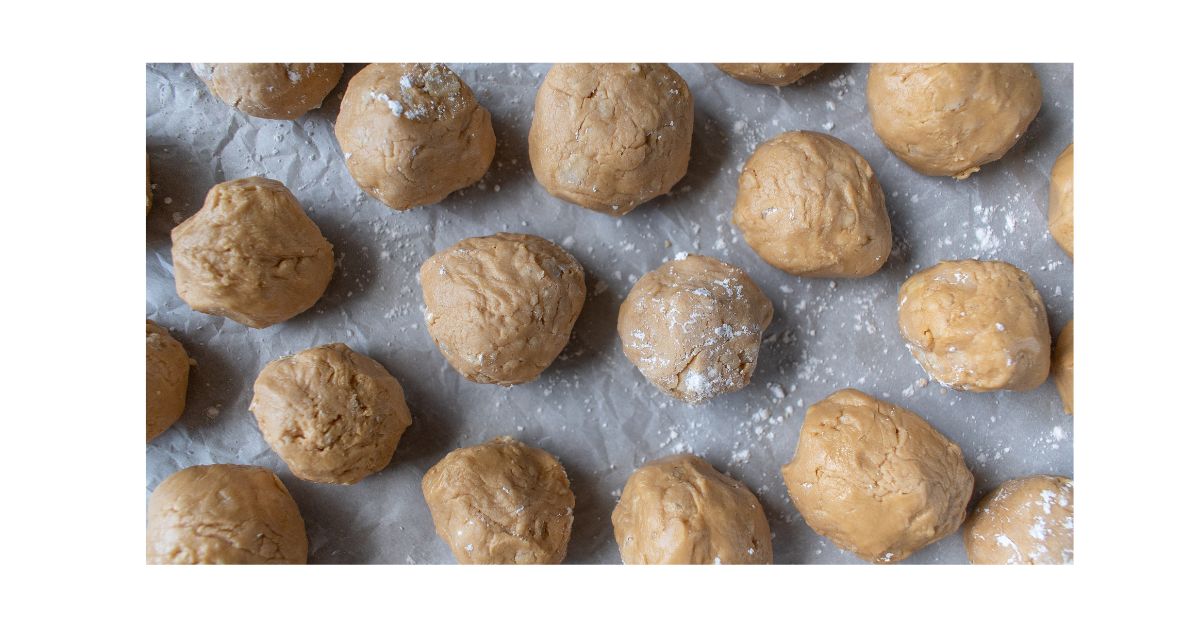 This one is one of the easiest treats to prepare and needs only three ingredients. Place One hundred grams of all-purpose flour, 4 Bananas, and four tablespoons of peanut butter. Best to Mix all the ingredients to make a thicker dough. Add more flour if required. Make small balls of dough or cut them into desired shapes. Freeze for 4-5 hours to help maintain the shape. Use when needed, straight from the freezer. This Homemade peanut butter and banana Recipe for your Labradoodles by Cucciolini Puppy is LOVED by our dogs. The flour helps bind the ingredients together while adding a small number of carbs. The treat is healthy, and your dogs will love it. Do not treat your dog regularly with Frozen Food. Some Labradoodles are known to lose the taste of foods when routinely fed and may not be attracted to them.
Peanut Butter Coconut Homemade Recipe Treat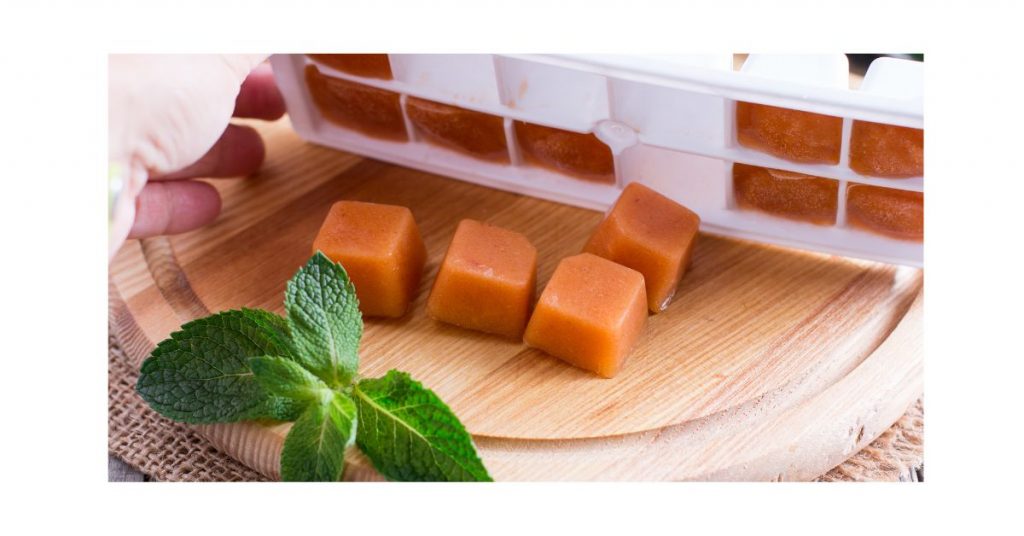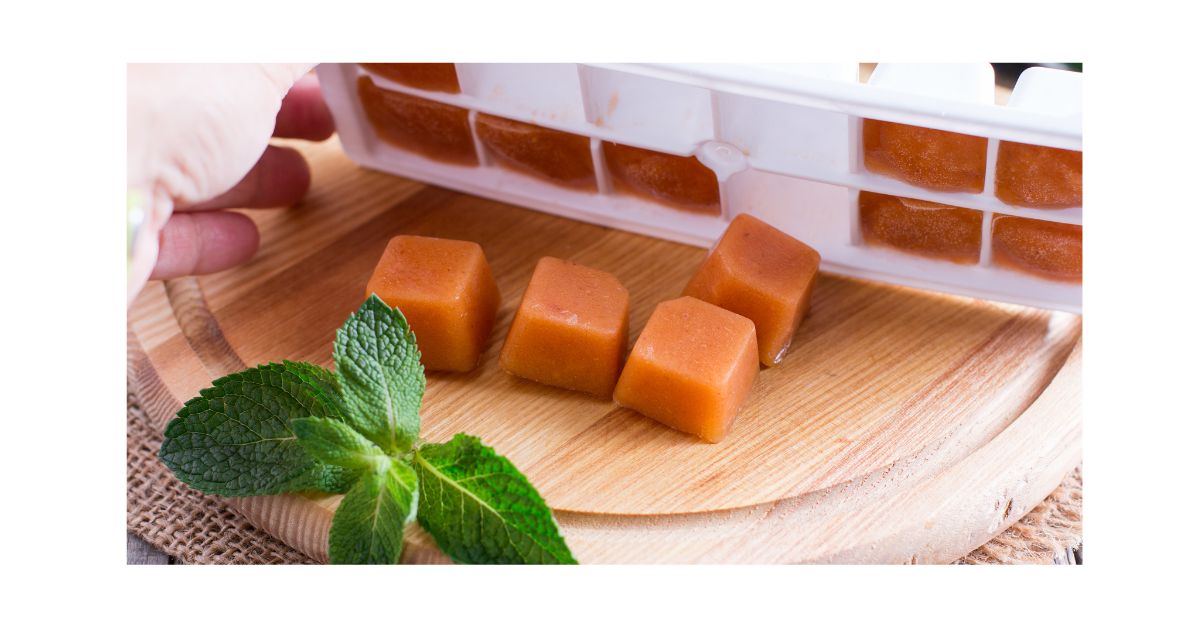 This simple recipe requires only two ingredients though you can add a bit of cinnamon to spice things up. One cup of All-natural Peanut butter and two tablespoons of coconut oil are the only ingredients you will require. Add one teaspoon of cinnamon (optional) and mix thoroughly. No cooking is necessary; all you have to do is set it in a silicone mould of the desired shape and freeze it. Once frozen, please remove it from the mould and store it in an airtight jar in a freezer. Dogs love peanut butter, and it's healthy too.
Homemade Recipe for Watermelon Yogurt Treats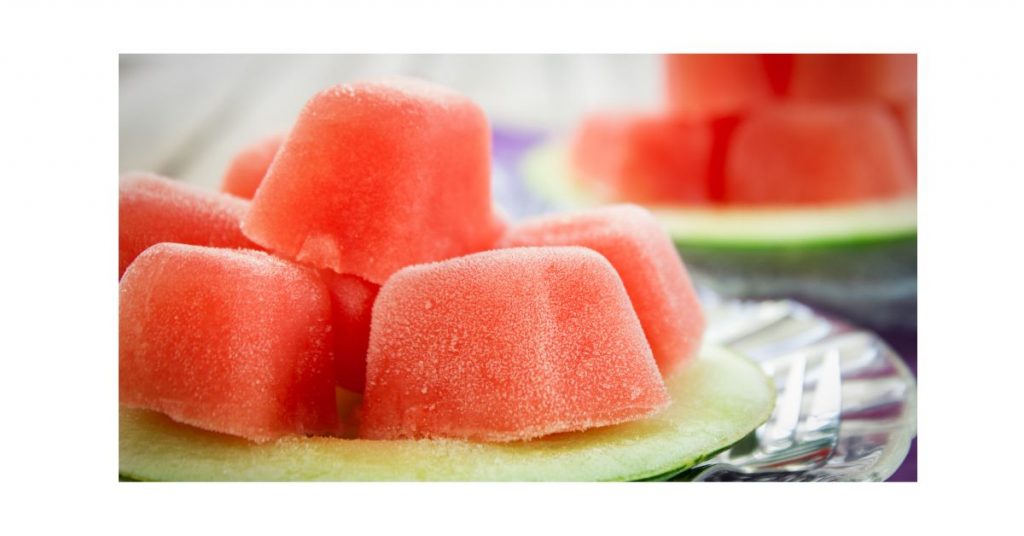 A great treat for the summer, the watermelon yogurt treats are suitable for your dog and keep them cool. You need 2 cups of de-seeded watermelon and 1 cup of yogurt. Puree the watermelon in a blender. Fill 3/4th of an ice cube tray with the pureed watermelon and top it off with yogurt. Freeze for 5-6 hours. Remove from the mould when storing in an airtight jar in a freezer.
Best practices while cooking for your Puppy.
Cook the meat: While many dog owners recommend that you feed your dog raw, there are a few problems with raw Food. Raw beef is desirable if you can be sure about the source of the meat. Unfortunately, for most people, it is not possible to determine where the Protein comes from and where it has been processed and packed. Chances of contamination are high in meat, and health hazards could be numerous. E Coli and salmonella are common in meat and eggs, especially when consumed raw. Cooking meat reduces the risk of health hazards in your dogs.
Grind the meat: If your dog is not particularly fond of chewing and gobbling up the Food, you will need to grind the Food. Grinding ensures that there are no bones in the meat and that it's safe for your dog's consumption; this prevents choking hazards.

Bloating is also a common problem when dogs swallow large pieces too quickly. Often, these problems could lead to fatal health problems that need immediate attention. Some dogs may require surgery, too, and they are expensive.
Mix the Ingredients Completely
Mix it up: While dog owners who are cooking for their dogs may be tempted to cook and store in lots, you need to consider your dog's liking of the Food too. Repetitive consumption of the same Food may result in reduced absorption of nutrients and a lack of interest in Food for the dogs. Switching up the Food itself is good practice. When possible, add a unique ingredient to the already prepared food lot to give your dog a surprise. Adding fresh fish, An egg or a tablespoon of peanut butter to his meal could change the taste and smell of the Food, making the usually repetitive Food a completely new one.
Super supplement for your dog food: Preparing an accessory for your dog may sound ridiculous, but it is sometimes essential. Fortunately, it is easy too. Mixing Moringa leaves, Flax seeds, ground nuts, Kelp powder, Ginger powder, turmeric powder, Chia seeds & eggshells in equal proportion and ground can be stored for months. All ingredients should be dry, and a tablespoon of the mix can be added to each meal, ensuring that the dog gets all the vitamins and minerals it needs in every single meal.
Ingredients To add to your Homemade Recipes on the go.
While the Food is prepared and ready, you may find a few ingredients beneficial for your dog throughout its life. These ingredients can add value to the Food regarding nutrition and taste. While some of these ingredients may be available at your local store, others may be hard to find. If you can find them, add them to your dogs' Food when possible.
Ingredients
Ghee/Butter: Ghee is clarified butter. They taste good and contain a range of nutrients in them. Considered a super-food, adding one tablespoon of ghee to your dog's daily diet could improve its health. Ghee improves coat shine and metabolism and contains a high concentration of Omega 3s. Ghee is also cost-efficient; a kilo would last more than a month and a half.
Yogurt: Yogurt helps in better digestion and is a great probiotic. It is rich in calcium and phosphorus and benefits bone health. While milk is not always suitable for dogs, yogurt is a perfect addition. Make sure that there are no additives or sugar in the yogurt when you give them to your dogs.
Coconut and Coconut oil: 100 Grams of raw coconut contains 350 calories. A small coconut could weigh anywhere between 200-300 grams. Just one coconut could meet half your dog's calorie requirements per day. They are rich in minerals, nutrients, and essential oil; they are also rich in iron and magnesium, among other nutrients.
Spice it up with Herbs and Spices
Herbs and Spices: Some herbs may enhance flavour and smell, but the primary purpose of herbs and spices in your dog food is to add vitamins, minerals, and nutrients to your dog. Turmeric, ginger, parsley, and burdock roots, are known to help your dog's health. Adding a bit of green to your dog's meal helps with a range of vitamins and minerals.
Fruits and berries: Dogs do love sweet Food. Fruits are healthy and nutritious, and your dog will love them. Treating them with fruits is a good practice. If your dog is a fussy eater, consider adding them to their daily meal in small portions. Most dogs will munch on watermelon, apples, and mangoes. If they are particular, add ¼ cup of mixed fruits to your dogs' Food. Berries are rich in antioxidants and can help your dog live a healthy, longer life.
How much to feed your Labradoodle
There are times when answers are not straightforward. When it comes to the quantity of Food your labradoodle should consume per day, the amount depends on the dog's size and age. Young dogs require nutrition when growing, while a full-grown adult dog's nutrition requirements are stable. Labradoodles come in Standard, Medium, and Miniatures. The requirements for each of these dog sizes vary. The quantity also depends on the lifestyle of the dog. If the dog is active, it will require more Food than an inactive dog.
Requirements for dog size.
| | | | | |
| --- | --- | --- | --- | --- |
|   | 2-3 Months | 4-6 Months | 7-9 Months | 9-12 Months |
| Miniature | 2-4 oz | 6-8 oz | 5-7 oz | 5-7 oz |
| Medium | 10-16 oz | 18-24 oz | 16-22 oz | 18-22 oz |
| Large | 22-34 oz | 34-46 oz | 36-44 oz | 38-50 oz |
Food Requirements for Adult Labradoodles by Size.
Miniature and Toy Labradoodle: 7-10 oz
Medium size Labradoodle: 25-32 oz
Large / Standard Labradoodle: 50-58 oz
The chart above is estimated, and you must consult a veterinarian to adjust the quantity of your dogs Food. Ensure that Food in the bowl is not left sitting for more than 10 minutes after feeding your dog.  You should always get an idea of the portion your dog has consumed, so you can adjust the quantity accordingly. Unlike Kibble, homemade Food may require adjustments in quantity.
Pros and Cons 
Homemade Food for dogs has its benefits, but they also come with a few drawbacks. One of the drawbacks is balance in nutrition. It is hard to balance the diet of a dog when it home cooked. While there may be a good amount of carbs or Protein, it may lack minerals or vitamins. Keeping a check on nutrients is usually challenging. There are also concerns about the calorie requirement of each dog and how many calories should be sufficient for your growing dog.
While kibble manufacturers have mastered the quantity and nutritional value for dogs, and some even go to the extent of creating dry Kibble for specific breeds, it is hard to develop a balanced diet for your dog, especially if you are a beginner. Below are some of the benefits of Homemade Food and some drawbacks too.
Benefits of Homemade Recipes for Puppies

Dog owners do sometimes wonder what goes into the Kibble. With homemade Food, dog parents usually know what goes into the Food and the quality of the ingredients too. Most homemade dog food ingredients are human-grade and safe for human consumption.
You can tailor the dog food to your dog's requirements: Dogs may require a diet change which may not be possible with Kibble alone and must include Meat to increase vitamins and Minerals. Some dogs require that they go on low-fat or low-protein diets due to health conditions such as Arthritis which can help with inflammation. Adding more vitamins or minerals as needed. In such cases, Kibble is not an option, and you are usually forced to cook for your dog at home. It is especially true for dogs who require a special diet due to health conditions. Dogs with allergies are commonly not fed with only Kibble as some ingredients may trigger their allergies.
Your dogs love it: Dogs love Kibble especially when it is mixed with Raw meat. Raw meat is considered healthy, when a recipe that contains raw meat is healthy, when mixed with kibble it gives the dog full nutrients.
Cost: Homemade dog food could be cheaper than Kibble if planned correctly. The cost of one day's dog meal could range from $2.5-$5. Include meat, vegetables, rice, and oil. The price for quality kibble could be anywhere between $5-$8 per day.
Drawbacks of Preparation

The biggest drawback is the time invested in preparation: Preparing Food for your dog takes time and effort. From grocery shopping to cooking and storing in containers, it takes anywhere between 2-4 hours. Most dog owners stay away from cooking for their dogs for lack of time.
Balanced diet: Creating a balanced diet is often challenging, and there may be chances that you are missing out on certain ingredients which may be essential to your dog. Regarding Kibble and store-bought Food, the diet is well-researched by experts, and they contain everything your dog requires.
Combining Raw Food with Dog Kibble: While homemade foods are great for dogs at home, they are hard to carry when travelling. Travelling with raw meat could be problematic.

Kibble and dry Food,

on the other hand, are much more convenient when travelling with your dog.
While many pet owners are moving towards homemade dog food, concerns about nutrition always rest in their minds. It's important to understand that not all commercial pet foods are bad for dogs. It is a healthy option to add Homemade Food to your dog's kibble on Occasion, feeding your dog with dry Kibble could be beneficial. Kibble contains many nutrients that may be missing from your homemade Food, and mixing Kibble is a healthy idea. Ensure that the Kibble you purchase has natural ingredients and no preservatives.
References:
https://pets.webmd.com/dogs/features/feeding-your-adult-dog-faq#1, 
https://www.akc.org/expert-advice/nutrition/homemade-dog-food-recipes-choosing-balanced-ingredients/
https://nap.nationalacademies.org/resource/10668/dog_nutrition_final_fix.pdf
Keywords: labradoodle puppies ontario, labradoodles by cucciolini ontario, ontario labradoodles breeder, best labradoodle breeders in Ontario, labradoodle breed near me, labradoodles adoption, dog adoption ontario, best breeders in ontario, best puppies in ontario, labradoodle breeders in ontario, dog breeders in ontario, medium labradoodle breeders ontario, labradoodle breeders, labradoodle puppies available