Adoption Pricing – Labradoodles by Cucciolini Breeder Ontario
Are you ready to welcome a puppy from Labradoodles by Cucciolini to your family? If so, fill out our adoption application; the information received will assist us in helping you choose a puppy that will complement your family. Once approved, we will contact you. Your non-refundable deposit of $600,00 can be sent through e-transfer to [email protected] using a generic password: Labradoodle will only be accepted upon approval. The deposit is non-refundable and can be moved from litter to litter for one year from when the deposit was given.

Are you looking to add a Furry Member to your family?
It would be best to consider costs: puppy vaccinations/annual vaccinations, heart-worm and other medications, top quality food, treats, toys, crates, octagon exercise pen, fenced yard, grooming products and grooming. 
You will need to spend caring for your new Labradoodle, including walks, outdoor exercise, cleaning the yard, brushing, and bathing your puppy bi-weekly.
Consider your time away from the puppy, ensuring the puppy is looked after while you are not home or at work. You must set up a house sitter, a doggie daycare, or possibly a family member checking in throughout the day to ensure your puppy is safe and well.  
All

Labradoodle puppies have been socialized with children, adults and other dogs during the first nine weeks of their life. Our Labradoodle by Cucciolini

Puppies is all introduced to various smells, sounds, people and textures!
 Adoption Pricing



Our puppy adoption price of $2,450.00 (CND) includes:
Worming Treatment
Labradoodles by Cucciolini Contract with 2-Year Health Warranty
They will come with a Registrable Microchip
Age-appropriate Inoculations and Health Records
Introduction to Crate Training and Potty Training (we begin at 6 weeks)
Human and Canine Socialization
6 weeks of FREE Health Insurance
Blanket with Scent  of Mom & Litter Mates

A go-home comfort kit
Collar & Leash
Food
Bandana
Toy
LIFETIME SUPPORT
A lifetime of support from Labradoodles by Cucciolini on questions regarding your "Labradoodle by Cucciolini Puppy."  
Our dogs are fed a premium diet, well-socialized, and in excellent physical condition. They live with us in our home and have the luxury of playing on our two-acre property.
Pay Online
Please visit our Application page if you have not already done so. Please leave a deposit through E-Transfer through [email protected] with a generic password: Labradoodle.

Keywords: labradoodle puppies ontario, labradoodles by cucciolini ontario, ontario labradoodles breeder, best labradoodle breeders in Ontario, 
Puppy Deposit $600.00
Click the button to make a non-refundable $600 Deposit for your Labradoodle.
( service charge of 3% )
[/vc_column_text]
Pay Balance $1,850.00
Click the button to make your $1,850.00 payment.
( service charge of 3% )
Pay the Full Amount of $2,450.00
Pay in full

(service charge of 3% )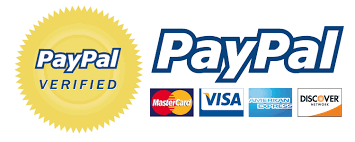 [/vc_column][/vc_row]

[elfsight_instagram_feed id="1″]