Apple Cider Vinegar For Dogs – Holistic Remedy for Your Pet
The Power of Apple Cider Vinegar for Dogs as a Holistic Remedy
Apple cider vinegar for dogs gained popularity as a holistic remedy for various health concerns for humans and pets. Its numerous benefits have become a staple in natural pet care and holistic dog treatments. Let's explore the power of apple cider vinegar and its wide range of uses.
Benefits of Apple Cider Vinegar for Dogs

Apple Cider Vinegar can significantly improve digestive health. It is one of its most notable benefits. It contains beneficial enzymes and acids that aid in digestion and can help alleviate common digestive issues in dogs. Whether your furry friend experiences occasional upset stomach, chronic digestive problems, or allergies, apple cider vinegar can relieve relief.
Antimicrobial Properties
Furthermore, apple cider vinegar is known for its antimicrobial properties, making it an effective solution for treating minor skin irritations and infections in dogs. Diluted Apple Cider Vinegar can be used topically to soothe itching, reduce inflammation, and promote healing. It's a natural alternative to harsh chemicals often found in conventional pet care products.
Repels Fleas and Ticks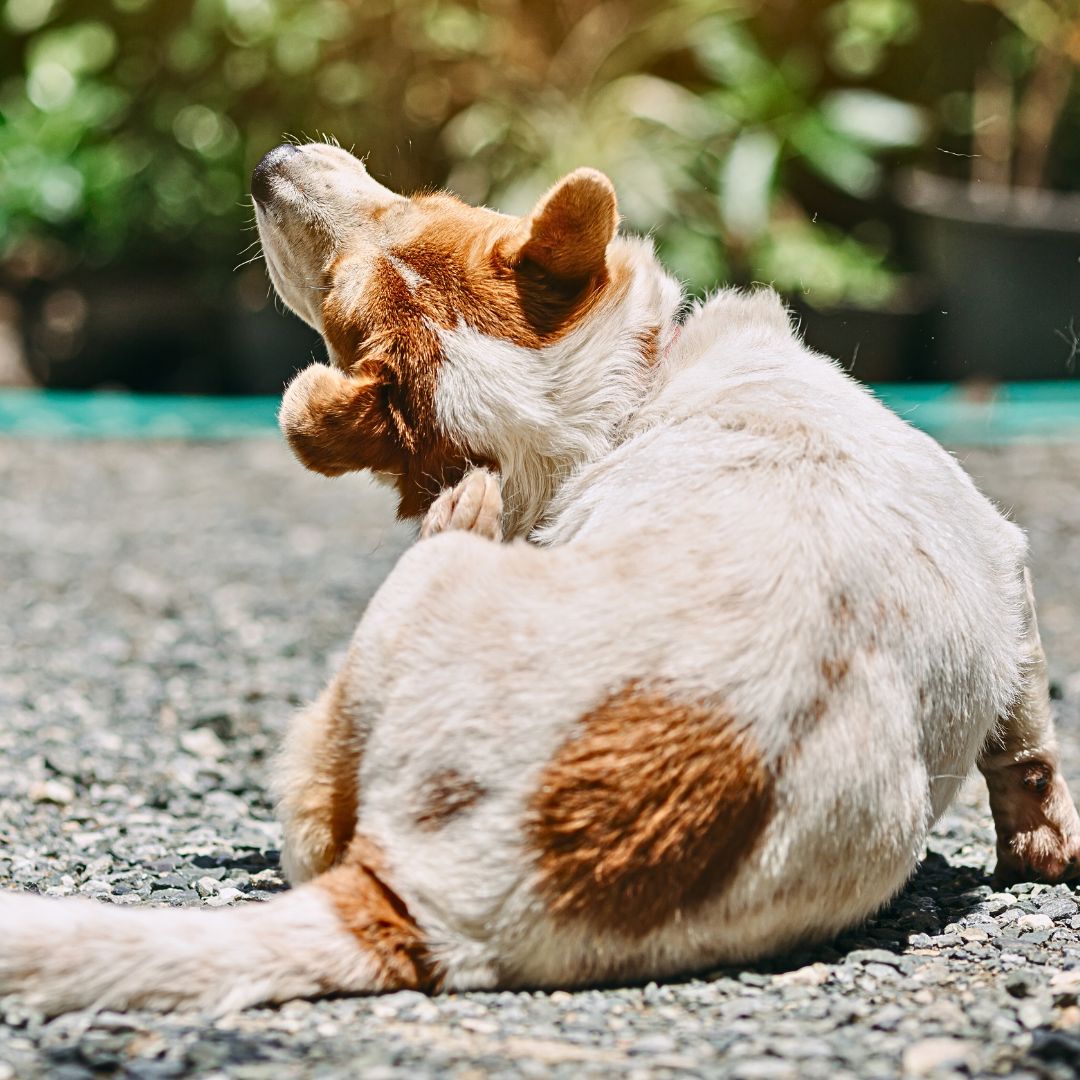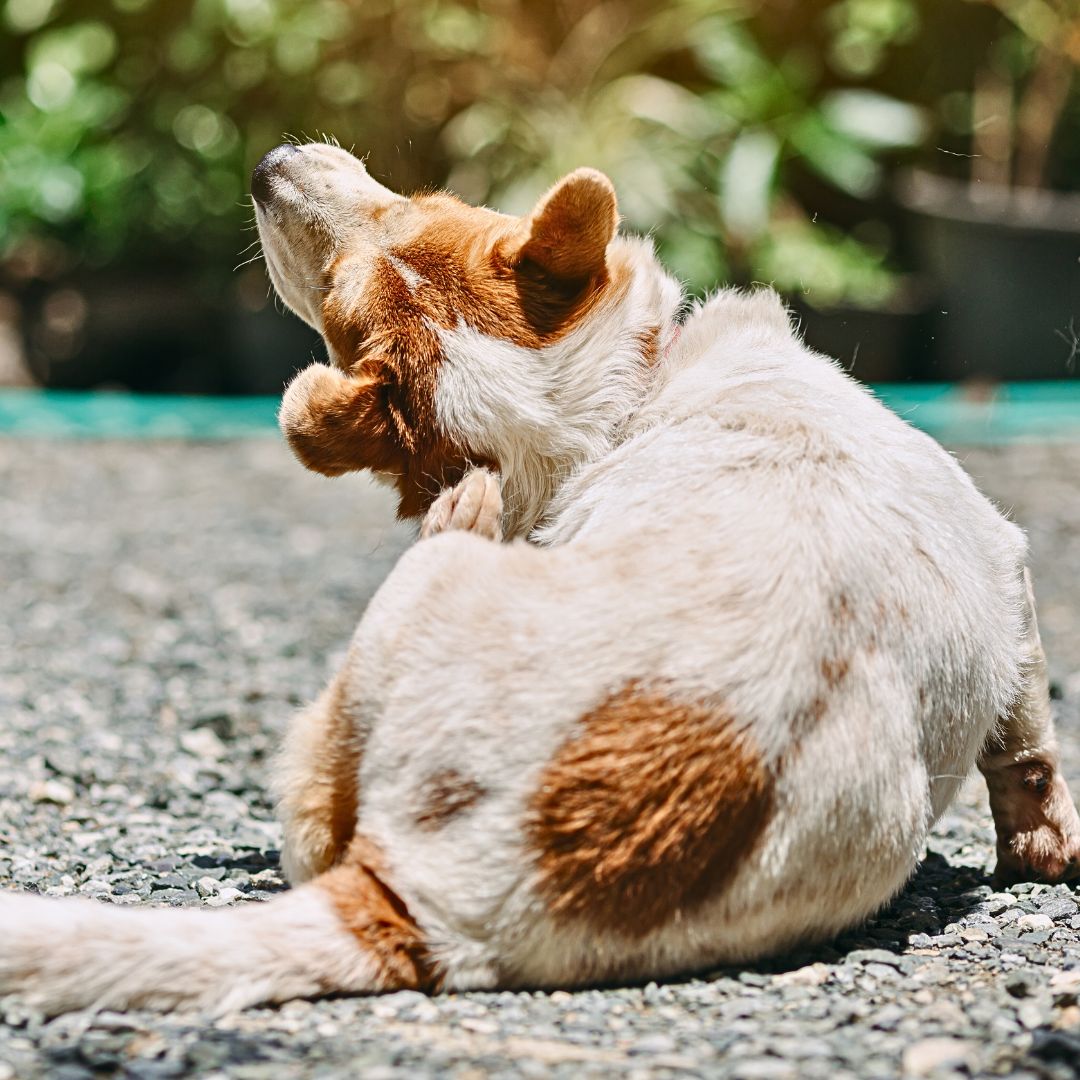 In the last four years, apple cider vinegar has gained quite a reputation for its numerous health benefits. It has become a staple ingredient in various recipes, from refreshing morning tonics to delicious salad dressings. Its rise to fame has solidified its position among the esteemed category of superfoods.
Pets can benefit from their natural ability to repel fleas & ticks due to their smell and taste, creating an unwelcoming environment for these pesky pests. However, you might wonder if it's safe for your furry friends to consume. The good news is that the short answer is yes, but there are a few things to consider before feeding it to them.
In addition to its digestive and skin benefits, apple cider vinegar can repel fleas and ticks. Add apple cider vinegar to their bathwater or spray a diluted solution onto their fur to prevent pesky parasites from bothering your dog. This natural method is safe for your pet and avoids exposure to harmful chemicals.
Joint health in pets
But it doesn't stop there! Apple cider vinegar is linked to improved joint health in pets. The acetic acid found in this natural remedy helps break down calcium deposits, contributing to joint stiffness and discomfort. Using apple cider vinegar may help alleviate arthritis symptoms and promote better dog mobility.
Holistic Remedy for your Beloved Labradoodle
When using apple cider vinegar as a holistic remedy for your pet, it's important to remember that moderation is vital. Start with small amounts and gradually increase the dosage as needed. It's also crucial to consult with your veterinarian before incorporating new remedies into your pet's healthcare routine.
The power of apple cider vinegar as a holistic remedy should be considered. Its versatile uses make it a valuable addition to your natural pet care arsenal, from improving digestion and promoting healthy skin to repelling fleas and supporting joint health. Embrace this natural solution and give your furry friend the gift of holistic wellness.
Dosage  and Frequency

How Much Apple Cider Vinegar Should You Give Your Dog?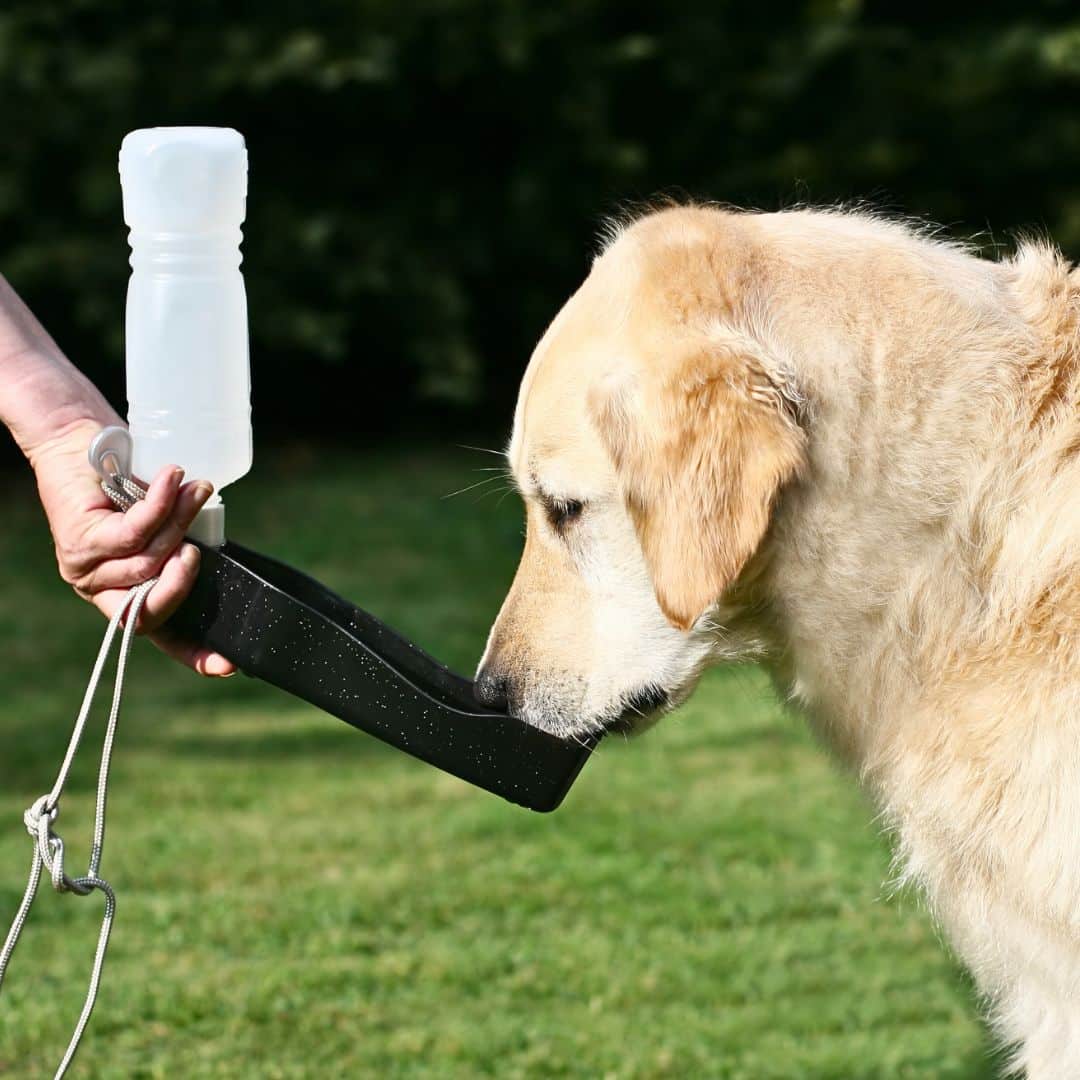 When giving apple cider vinegar to your furry friend, it's essential to exercise caution and consult with your veterinarian. The appropriate dosage of apple cider vinegar for dogs can vary based on size, weight, and overall health condition.
Crucial to Dilute
It's vital to begin with a conservative approach when using apple cider vinegar. Start with a small amount, usually 1 teaspoon, and dilute it in water. If needed, gradually increase the dosage over time. It's crucial to dilute the vinegar to avoid any potential irritation or discomfort for your dog.
Remember that each dog is unique, so what works for one may not necessarily work for another. Your veterinarian is the best person to advise you on the proper measurement and frequency of apple cider vinegar that suits your dog's needs.
Additionally, remember that apple cider vinegar should never be used as a substitute for professional veterinary care. If your dog has any underlying medical conditions or is on medication, it's essential to consult your vet before introducing apple cider vinegar into their routine.
Always prioritize your dog's well-being and seek professional guidance when making decisions regarding their health.
Is it safe to give my dog apple cider vinegar?
You want the best for your furry friend if you're a pet owner. Regarding their health, it's natural to have questions and concerns about what is safe and beneficial for them. One common question is whether giving dogs apple cider vinegar is safe. 
With its numerous health benefits, apple cider vinegar has gained popularity among humans, but can it be equally beneficial for our canine companions? Let's explore the topic and determine if apple cider vinegar is a safe addition to your dog's diet.
Can I use any apple cider vinegar?
Regarding apple cider vinegar, not all types are created equal. While various brands and variations are available, it is vital to choose the right style for maximum benefits and effectiveness.
The most recommended type of apple cider vinegar is raw, unfiltered, and organic. This type of vinegar contains the "mother," a cloudy substance that forms naturally during fermentation. The mother contains beneficial enzymes and bacteria that contribute to its health-promoting properties.
Ensuring that the apple cider vinegar you choose is unpasteurized is also crucial. Pasteurization involves heating the vinegar to kill any bacteria, but this process can also destroy some of its beneficial components. Therefore, opting for unpasteurized varieties will provide you with more nutritional value.
Additionally, look for apple cider vinegar that is made from organic apples. This ensures that no harmful pesticides or chemicals are used in production.
Is there any specific dog breed or health issue that should avoid the consumption of Apple Cider Vinegar?
While apple cider vinegar is safe for dogs in small amounts, there are certain factors to consider. For instance, dogs with pre-existing health conditions such as kidney or liver disease may have a more challenging time metabolizing the acidity of apple cider vinegar. It's always best to consult a veterinarian before introducing new supplements or ingredients into your dog's diet.
Can certain Dog Breeds can be Sensitive?
Additionally, certain dog breeds are more sensitive to the effects of apple cider vinegar due to their unique physiology. Breeds such as Shih Tzus and Bulldogs, prone to respiratory issues, may experience discomfort when exposed to strong odours like apple cider vinegar.
Ultimately, each dog is unique and may react differently to certain ingredients. It's crucial to monitor your dog closely when introducing new elements into their diet and consult a professional who can provide personalized advice.
Is mixing apple cider vinegar with my dog's food safe? Can you give me some advice?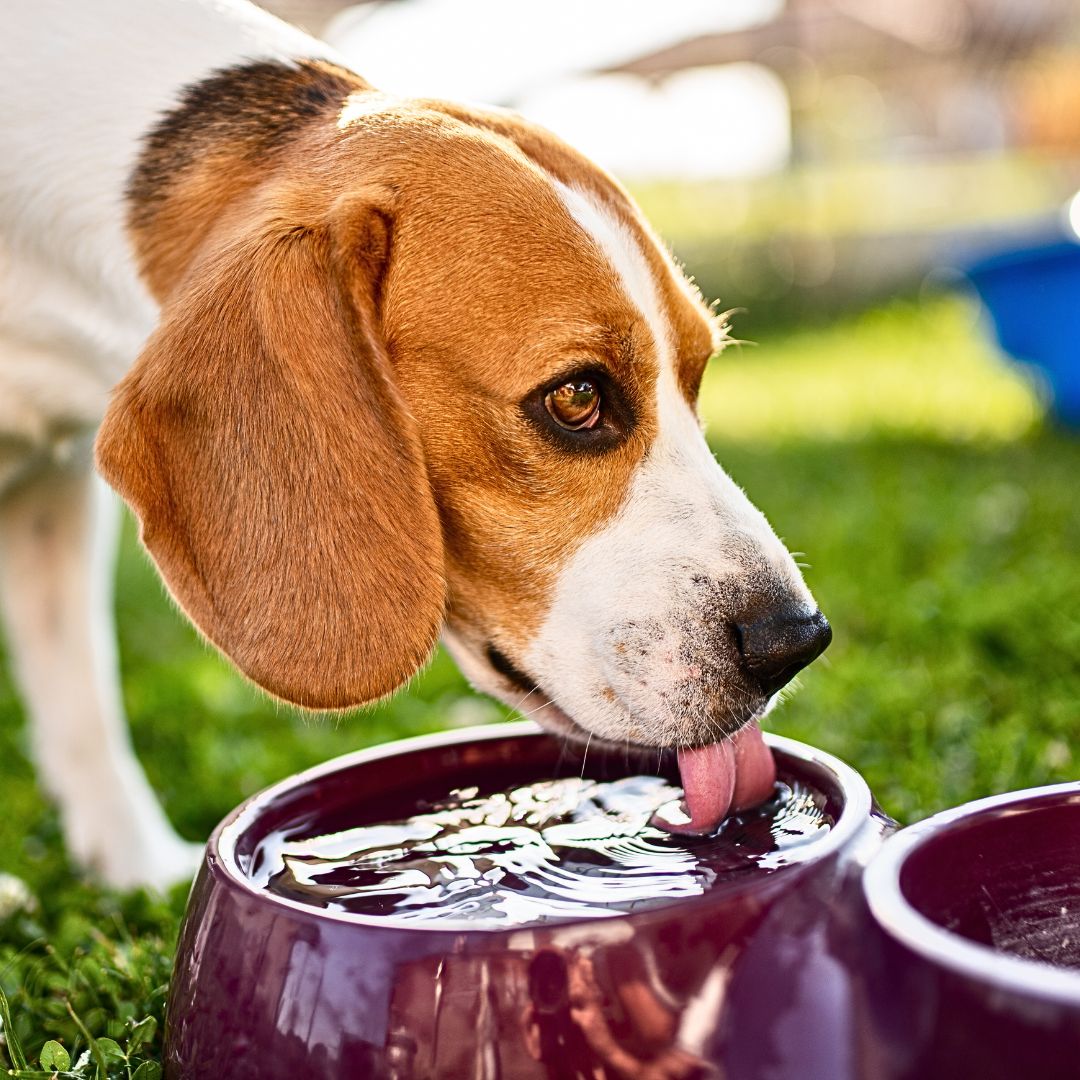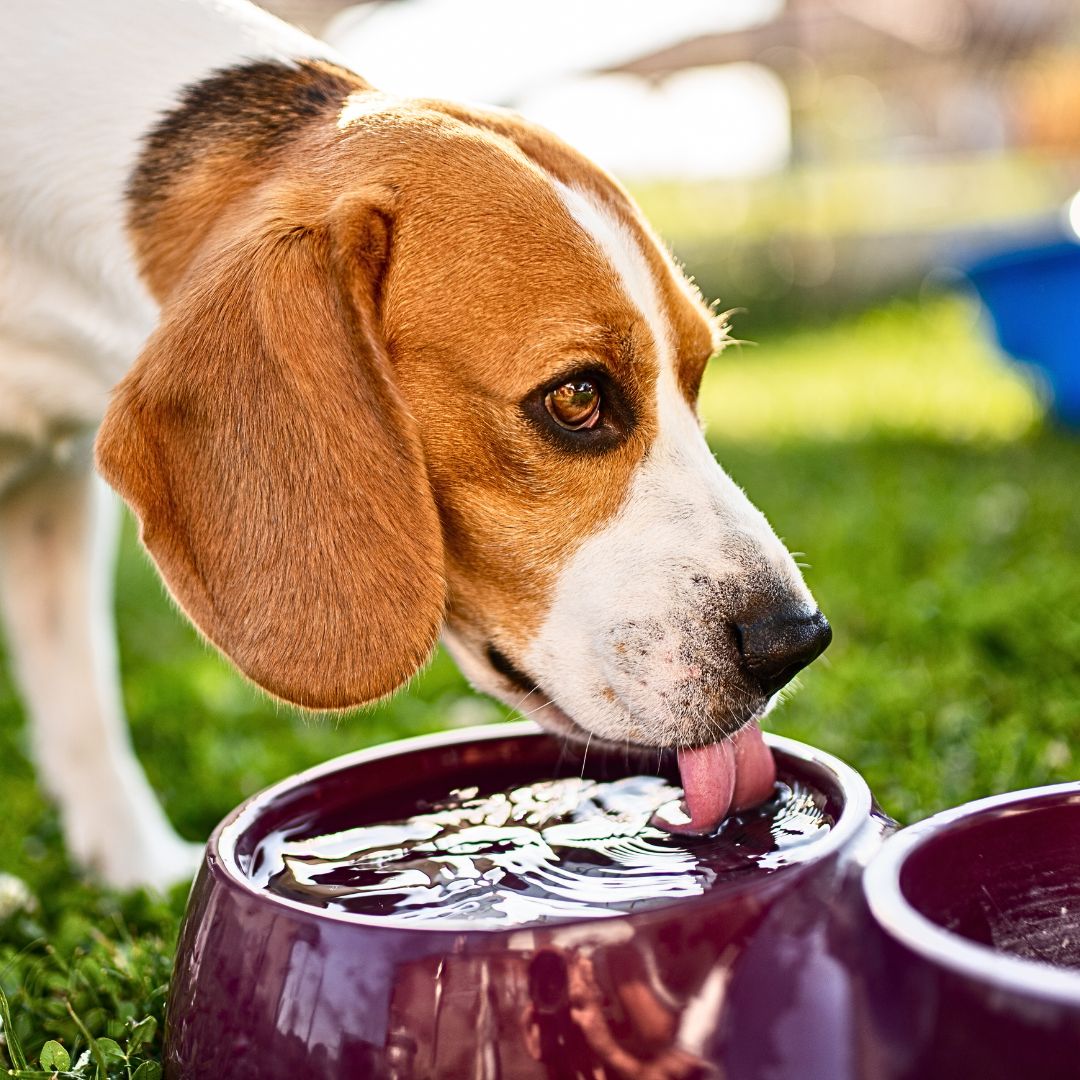 Mixing apple cider vinegar with your dog's food is safe and can provide numerous health benefits for your furry companion. Due to its known antibacterial and antifungal properties, many people use apple cider vinegar as a natural remedy for common dog health issues.
When used in moderation, apple cider vinegar can help improve digestion, promote a healthy coat and skin, and even repel fleas and ticks. It is also believed to have immune-boosting properties and can aid in weight management.
Tips and Best Practices for Using Apple Cider Vinegar Safely and Effectively on Dogs.
When using apple cider vinegar on dogs, it's essential to prioritize their safety and well-being. Here are some tips and best practices to ensure a safe and effective experience:
Dilute properly
To ensure safety, it is vital to dilute apple cider vinegar before using it. Mix one part vinegar with water to create a gentle and effective solution. Remember that apple cider vinegar is acidic.
Patch test
A patch test on a small area is best before applying apple cider vinegar to your dog's skin. This helps ensure your dog has no adverse reactions or sensitivity to the vinegar.
Avoid open wounds
Do not use apple cider vinegar on your dog's open wounds or broken skin. It may cause stinging or discomfort.
Use as a rinse.
Diluted apple cider vinegar can be a final rinse after shampooing your dog. It can help restore pH balance, reduce itching, and provide a shiny coat. Make sure to avoid contact with their eyes.
Incorporate into the diet:
Did you know that adding a small amount of Apple Cider vinegar to your furry friend's diet can provide profound health benefits? It's true! Give it a try and see how your pup responds. Start with a low dosage (e.g., 1 teaspoon for small dogs, 1-2 tablespoons for larger dogs) and gradually increase if needed.
Monitor for reactions
Pay close attention to your dog's reaction when using apple cider vinegar. Some dogs may be more sensitive than others, so watch for signs of discomfort or irritation.
Consult with your vet.
It is always a good idea to consult your veterinarian before introducing new remedies or dietary supplements into your dog's routine. Advice can be provided based on your dog's needs and health conditions.
Although apple cider vinegar can benefit dogs, it should not be relied upon as a cure-all solution and should be utilized in moderation. If you have any concerns or queries, contact your veterinarian for advice.
Conclusion: Enhancing Your Dog's Health Naturally with Apple Cider Vinegar
To sum up, adding apple cider vinegar to your dog's health routine can enhance their overall well-being naturally and effectively. Incorporating apple cider vinegar into your pet's diet can offer various advantages. It can aid digestion, boost the immune system, and encourage healthy skin and fur. It is a beneficial supplement that can improve your pet's overall health.
Raw Unfiltered
Using raw, unfiltered apple cider vinegar ensures your dog receives all the beneficial enzymes, vitamins, and minerals often lost during processing. This natural elixir can help balance the pH levels in their bodies, making it a powerful tool in preventing common health issues such as yeast infections and urinary tract problems.
Start with small quantities.
Start by Introducing small amounts of apple cider vinegar to your dog's diet, and gradually increasing the dosage is crucial. It allows their digestive system to adapt to the new addition without adverse effects. Mixing a teaspoon of vinegar into your dog's drinking water or adding it to their food are convenient ways to incorporate this beneficial ingredient into their routine.
Consult a veterinarian before administering.
However, it is essential to consult with your veterinarian before significantly changing your dog's diet. It can provide specific guidance tailored to your dog's needs and ensure that apple cider vinegar is safe.
Remember, while apple cider vinegar can be a valuable aid in enhancing your dog's health naturally, it should not replace regular veterinary care. Regular check-ups and vaccinations are still necessary for maintaining their optimal well-being.
Incorporating apple cider vinegar into your dog's health routine is a simple yet powerful way to support their overall health naturally. By taking the necessary precautions and consulting a veterinarian, you can ensure your furry friend benefits from this fantastic natural remedy.