Adoption Application – Labradoodle Puppies
Congratulations on your decision to adopt our Labradoodle Puppies. To help make the best decision in matching a wonderful puppy to your family and lifestyle, please fill out the following Adoption Application, and give us information about yourselves and your interests regarding our beautiful Labradoodle Puppies.
Great efforts go into carefully breeding and selecting our Labradoodles. Labradoodles by Cucciolini is committed to breeding top-of-the-line parents who produce excellent quality, with the highest intelligence, and with the most even-tempered Labradoodle Puppies. We look for caring families for our puppies, who are treated with respect as part of a loving and caring family.
Visitations
Please understand that for the security of my family and dogs, visits will only be available to approved customers on our waiting lists who have completed our online Adoption Application.
Applications
Our applications are on a first-come, first-served basis; upon approval of the Adoption Application, we will contact you. We call all applicants within 24 – 48 hours. If you do not hear from Labradoodles by Cucciolini within 48 hours, please email [email protected] or call 1-647-967-8779 to ensure that we have received your application.

We accept applications with a secured, non-refundable deposit of $600 once approved. Confirmation will guarantee a spot on a litter ready within two months. The non-refundable deposit can be moved from one litter to another for 12 months. Deposits are accepted only through E-Transfer to [email protected] with the Generic PASSWORD "Labradoodle.

Puppy Pictures & Video

We will post puppy pictures after one week of birth to ensure all puppies are doing well, and we will post a second picture at six weeks with a Video to show the puppy's progress and development. After temperament testing, Labradoodles by Cucciolini will match you with a puppy that best suits your request. Our Labradoodles are very social and are interested in many games and toys.

Lifetime Support
Labradoodles by Cucciolini will offer a lifetime of support. We are here if you need questions answered regarding your Labradoodle Puppies. We carry a large selection of puppy accessories.

[/vc_column_text][/vc_column][/vc_row]
Pay Online
Please visit our Application page if you have not already done so. Please leave a deposit through  E-Transfer the deposit or balance to [email protected].

Generic password "Labradoodle."
---
Deposit $600.00

Click the button to make a non-refundable $600.00 Deposit for your Labradoodle
.(service charge of 3% not included)
Balance $1,850.00
Click the button to make your $1,850 payment.
(service charge of 3% not included)
Puppy Full Amount $2,450.00
Pay in full

(service charge of 3% not included)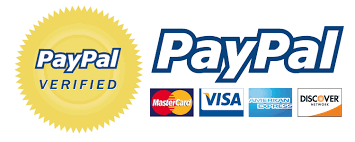 [elfsight_instagram_feed id="1″]