The Importance of Identifying Your Dog with a Microchip: Everything You Need to Know
It's a common occurrence every day – dogs may escape from their yards, slip out of their leashes, or go missing in some other way. However, there are steps you can take to help to find your lost dog. As a responsible dog owner, it's important to ensure that your furry friend is found and can be safely returned to you. It's vital for the person who finds your lost dog and can contact It is important to make it as easy as possible for people to identify you and your dog. If it is difficult, there is a higher chance your dog may not come back home. A dog ID tag is vital, but it's not on its own. 
Why Is Microchipping Your Dog Important? 5 Key Reasons Every Pet Owner Should Know
Micro-chipping your dog is important for several reasons that every pet owner should know. Let's delve into these reasons to understand the significance and advantages of microchipping.
1. Reliable Dog Identification
On the other hand, A microchip is an unmodified means of identification that remains permanently implanted. It provides a reliable way to link your dog to you as its owner.
2. Enhanced Pet Safety
Dogs are curious creatures, and their wandering nature can sometimes lead them astray. A microchip greatly increases the chances of finding your lost or stolen dog. Animal shelters, veterinary clinics, and rescue organizations routinely scan stray dogs for microchips, allowing them to reunite lost pets with their owners quickly and safely.
3. Quick Lost Pet Recovery
Losing a pet is a difficult and upsetting ordeal. With a microchip, the chances of recovering your lost dog are significantly higher. The unique identification number in the microchip will match your contact information, enabling a swift reunion.

4. Peace of Mind
Microchipping offers you peace of mind as a pet owner. Knowing that you have taken steps to protect your beloved companion from getting permanently lost or ending up in the wrong hands can alleviate anxiety and worry.
5. Legal Requirements
Municipalities and local authorities may require pet owners to microchip their dogs as part of responsible pet ownership measures. By complying with these regulations, you avoid potential penalties and contribute to community efforts in reuniting lost pets with their owners.
Microchipping your dog provides reliable identification, enhances pet safety, ensures quick recovery in case of loss, offers peace of mind and helps meet legal requirements. As a pet owner, it is vital to consider all these advantages and prioritize the well-being and security of your furry friend by opting for microchipping.
How Does a Microchip Work? Understanding the Technology Behind Pet Identification step-by-step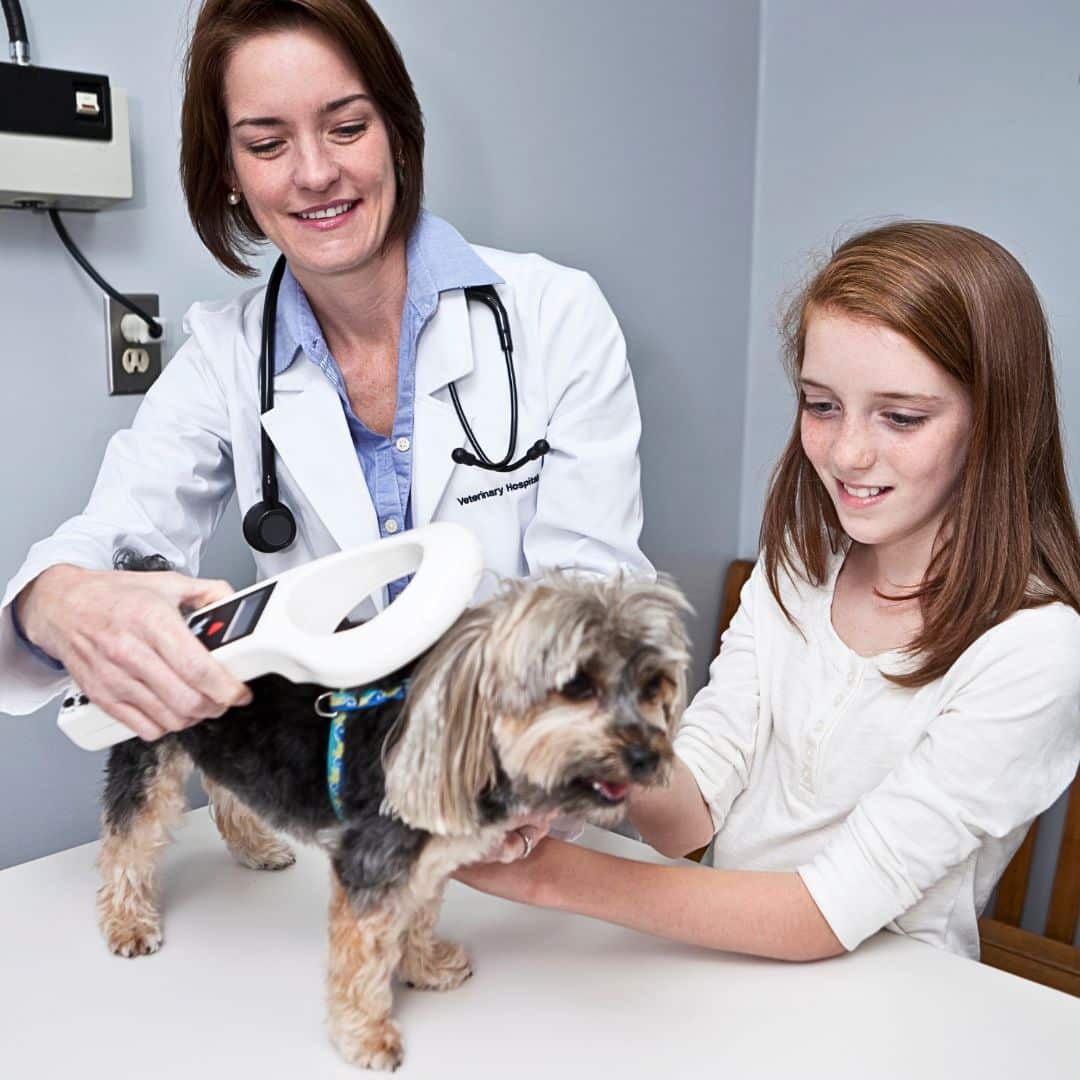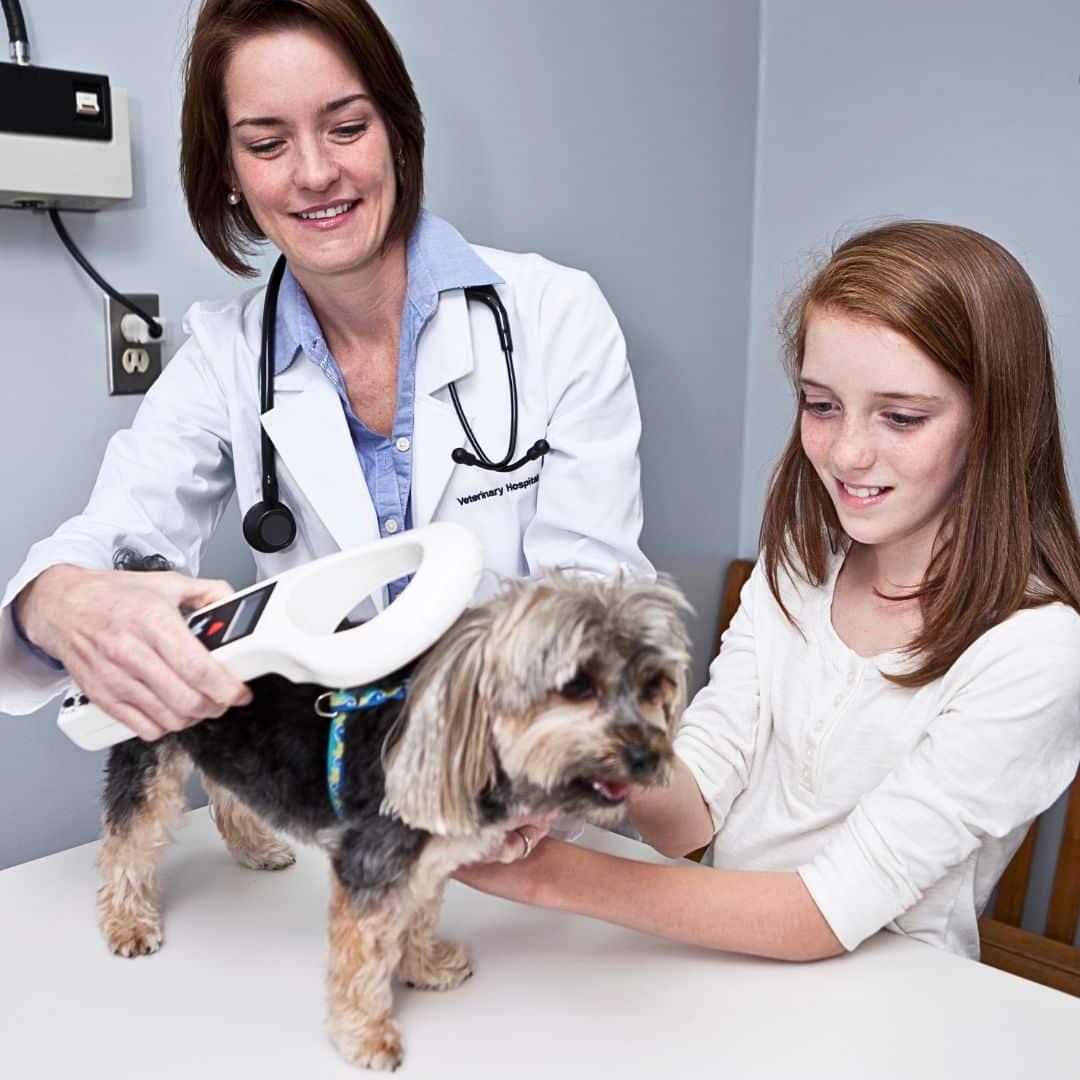 At its core, a microchip is a tiny electronic device that stores information. This technology utilizes electromagnetic fields to transmit data wirelessly.
Here's how a dog microchip works:
1. Implantation
A veterinarian or trained professional implants a microchip beneath the pet's skin, typically between the shoulder blades. The process is quick and relatively painless, similar to receiving a vaccination.
2. Unique Identification Number
Each microchip contains a unique identification number as your pet's identification code. The registration with a national pet recovery database allows easy access to your contact information should your pet go missing.

3. Passive Technology
Microchips are passive, unlike GPS trackers or other active tracking devices. They do not have an internal power source and remain dormant until activated by an external scanner. When scanned, the electromagnetic field generated by the scanner energizes the microchip, allowing it to transmit its unique identification number.
4. Scanning Process
If an animal shelter or veterinarian finds your lost pet, they use a handheld scanner emitting an electromagnetic field. When the scanner passes over the area where the microchip is, it detects and reads the chip's unique identification number.

5. Reuniting Pets and Owners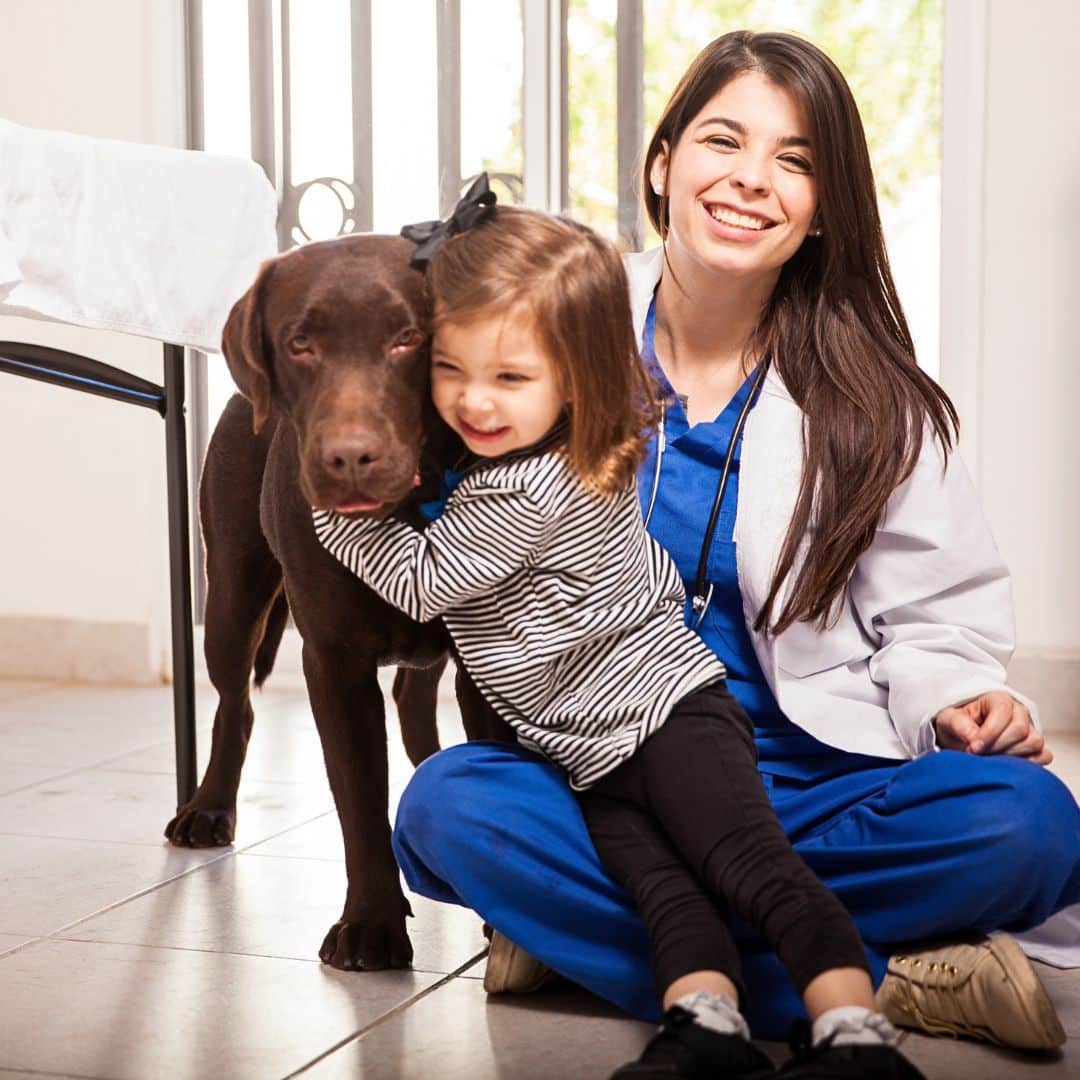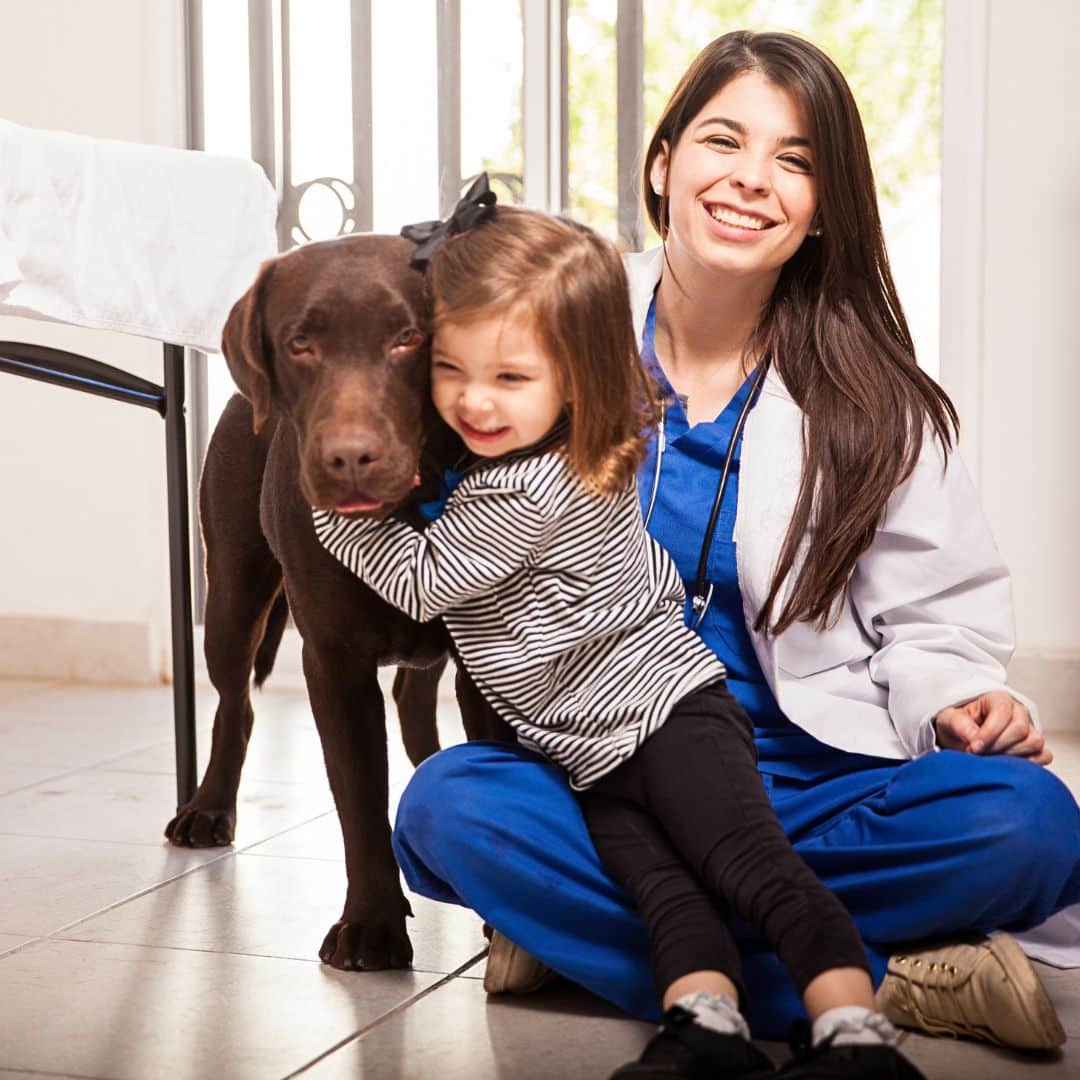 This database contains your contact information, allowing the finder of your lost pet to contact you and arrange for a joyful reunion.
It's worth noting that microchips do not track your pet's location in real-time or provide any form of GPS tracking. Their primary function is to provide a permanent form of identification that cannot be easily lost or altered.
It's a straightforward and effective method. Regarding the possibility of finding your beloved pet, keeping your contact information up to date in the national pet recovery database is essential.

Microchipping Dogs Answered by Experts
Microchipping your dog is a simple and effective way to ensure their identification and increase the chances of a safe return. To help you understand the process better, we have compiled a list of frequently asked questions about microchipping dogs, answered by experts.
1. What is microchipping, and how does it work?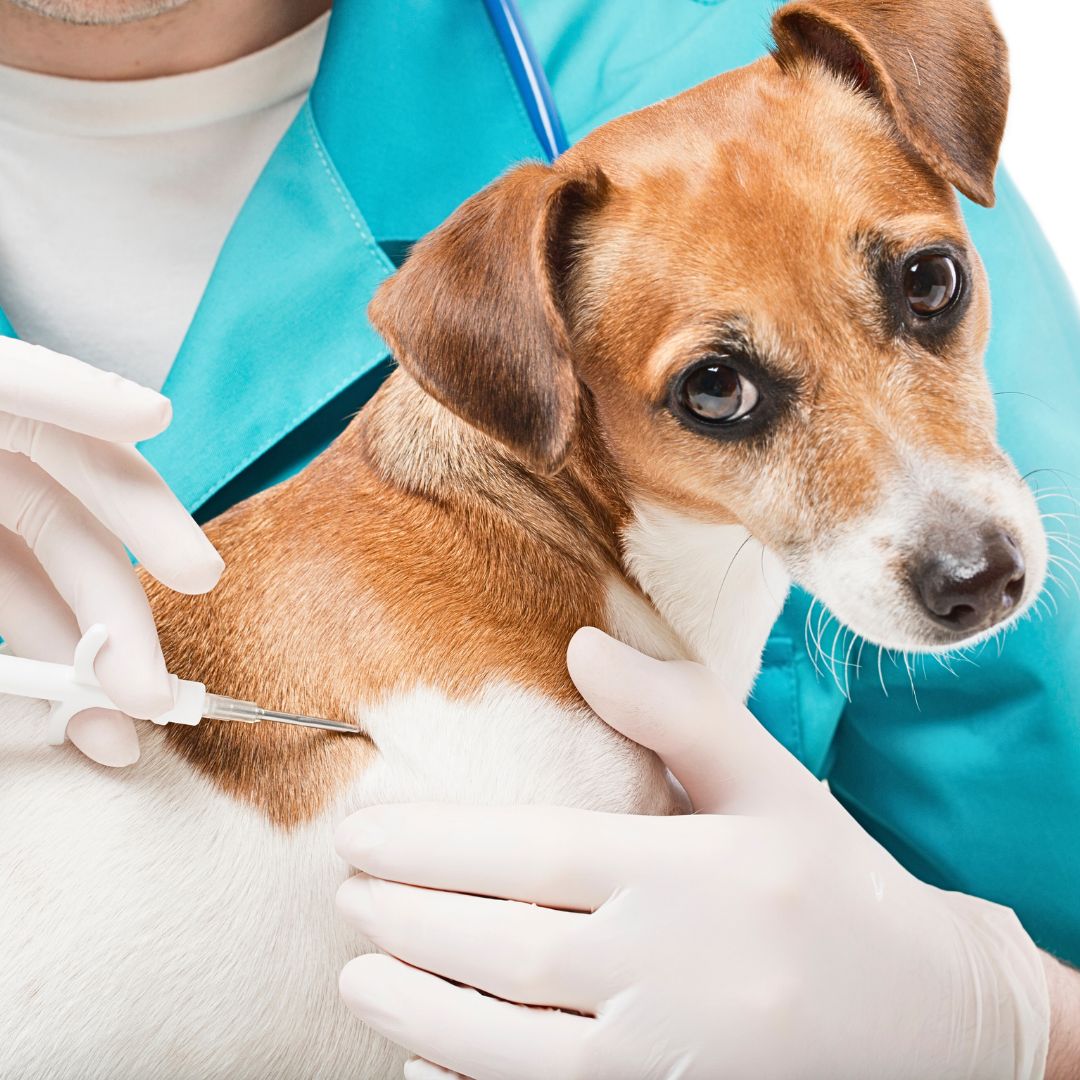 Microchipping is when a tiny electronic chip goes under your dog's skin. The microchip contains an identification number and is read using a special scanner. Animal shelters or veterinarians can scan the chip to retrieve your dog's contact information from a national pet registry when dogs go missing and found.
2. Is microchipping safe for my dog?
Yes, microchipping is considered safe for dogs. The procedure is quick, relatively painless, and similar to getting a standard vaccination.

3. When should I microchip my dog?
It's best to microchip your dog as early as possible. Many puppies are microchipped before they go to their new homes. You can book an appointment with your veterinarian at your convenience.
4. How much does it cost to microchip a dog?
The cost of microchipping can vary depending on where you live and the veterinary clinic or service provider you choose. The price can range, on average, from $25 to $50. Some animal shelters or local community organizations may offer lower-cost or even free microchipping events.
5. Is there an annual fee for maintaining my dog's microchip?
There are no annual fees for maintaining your dog's microchip information in most cases. Once your dog is microchipped, you must register the chip's unique identification number with a reputable pet registration database. It's essential to keep your contact information current if you move or change phone numbers.
6. Can I track my dog's location through the microchip?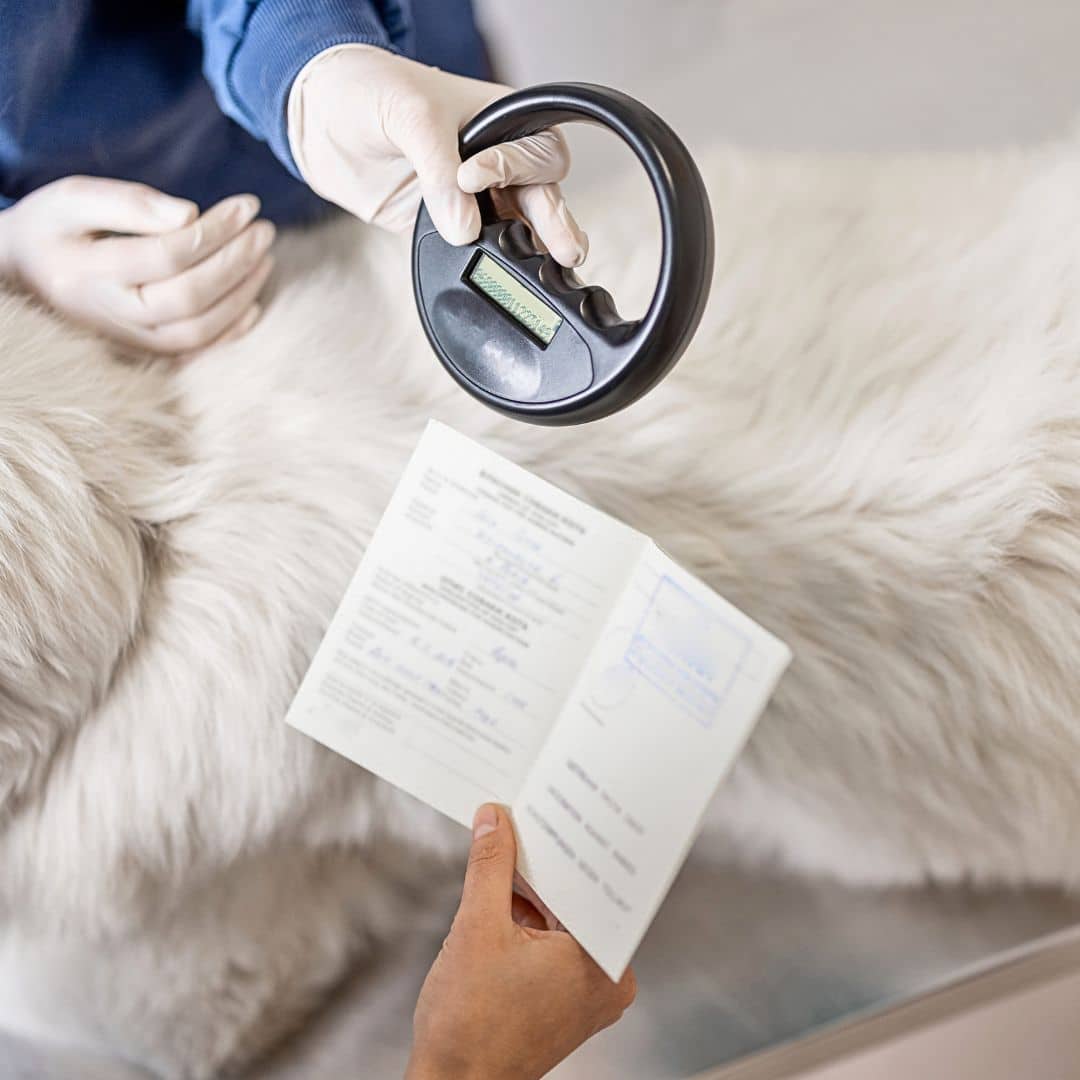 No, microchips do not have tracking capabilities like GPS devices. If your dog goes missing, it's important to report it to the microchip registry and local authorities and use other methods like posting flyers and contacting nearby shelters. 
Is Microchipping Safe for Dogs? Debunking Myths and Addressing Concerns
Microchipping is widely regarded as a safe and effective identification method for dogs. However, it is understandable that pet owners may have concerns and questions about the safety and potential risks associated with microchipping their beloved companions. Let's look closely at some common myths and circumstances surrounding dog microchips.
Myth: Microchipping causes harm or discomfort to dogs.
Fact: Microchipping is a quick and relatively painless procedure. Microchips are tiny implants placed under your dog's skin. I am using a sterile needle. Most dogs experience minimal discomfort, similar to receiving a routine vaccination.

Myth: Microchips can cause cancer or other health issues in dogs.
Fact: No scientific evidence links microchips to cancer or other health problems in dogs. Microchips are made from biocompatible materials that are well-tolerated by animals' bodies. Millions of dogs worldwide have been microchipped without any reported adverse effects.
Myth: Microchips can be easily lost or migrate in a dog's body.
Fact: While microchip migration is possible, it is extremely rare. Veterinary professionals take precautions to ensure proper placement during the procedure. Registering your pet's microchip and keeping your contact information current is important to maximize its effectiveness.
Now that we've addressed some common concerns let's explore the benefits of microchipping for dogs:
1. Permanent identification
Unlike collars or tags that can be lost or removed, microchips provide permanent markers for your dog throughout its lifetime.
2. Increased chances of a reunion
If your dog gets lost or separated from you, a microchip significantly increases the chances of being reunited. Animal shelters, veterinary clinics, and animal control officers routinely scan lost dogs to contact their owners for microchips.
3. Peace of mind. 
Microchipping provides peace of mind. Knowing your dog has a reliable means of identification can alleviate the anxiety associated with potential loss or theft.
Microchipping is generally safe and offers numerous benefits for dogs and their owners. It is a simple and effective way to ensure your beloved pet's safety and well-being. If you have any specific concerns or questions, it is always recommended to consult with your veterinarian, who can provide personalized.
Keeping your Contact Information Up-to-Date: Tips for Responsible Pet Owners is important.
As responsible pet owners, keeping our contact information up-to-date is crucial for the well-being and safety of our furry friends. Here are some essential tips for maintaining accurate pet owner information in databases or updating contact details on your dog's microchip registry.
1. Identification is key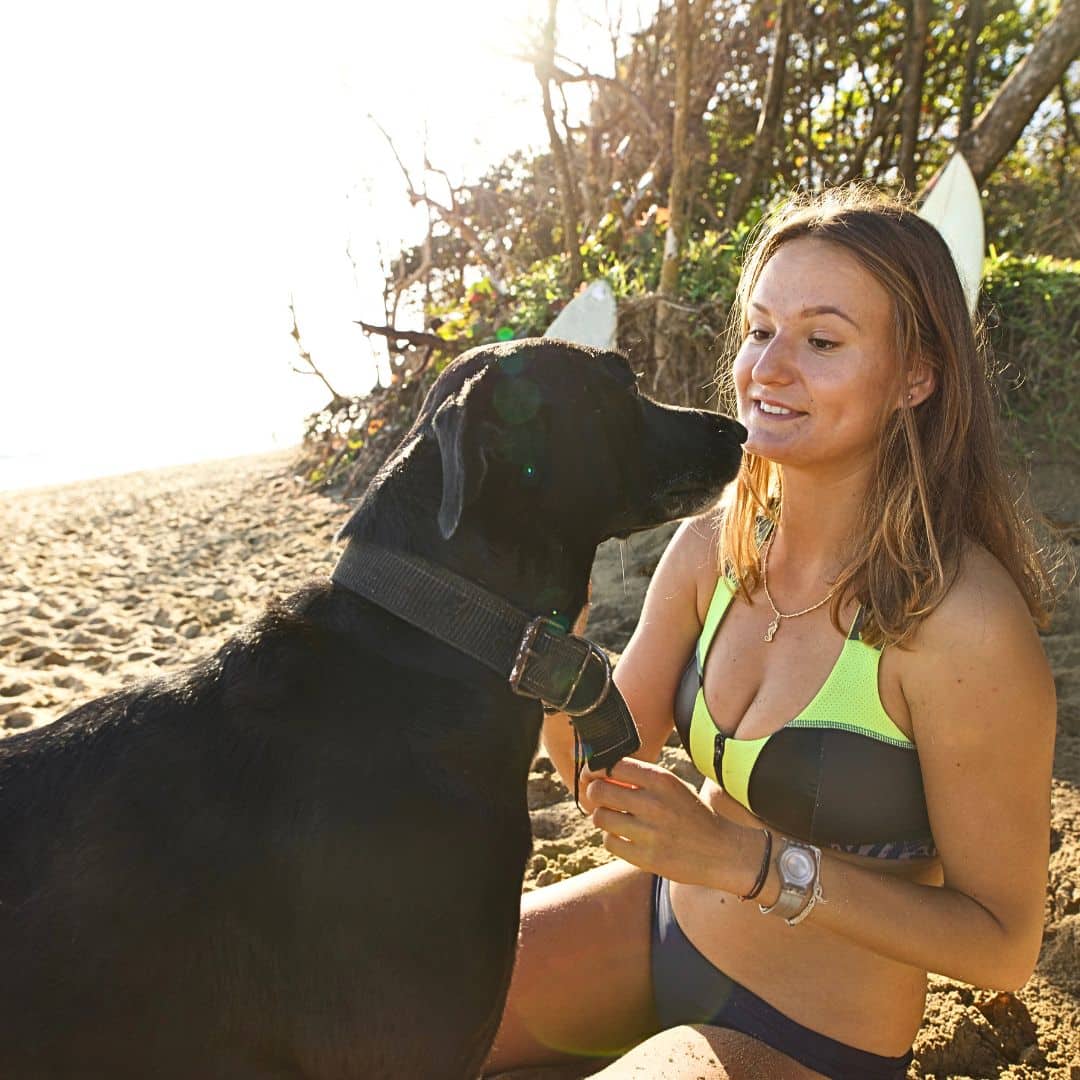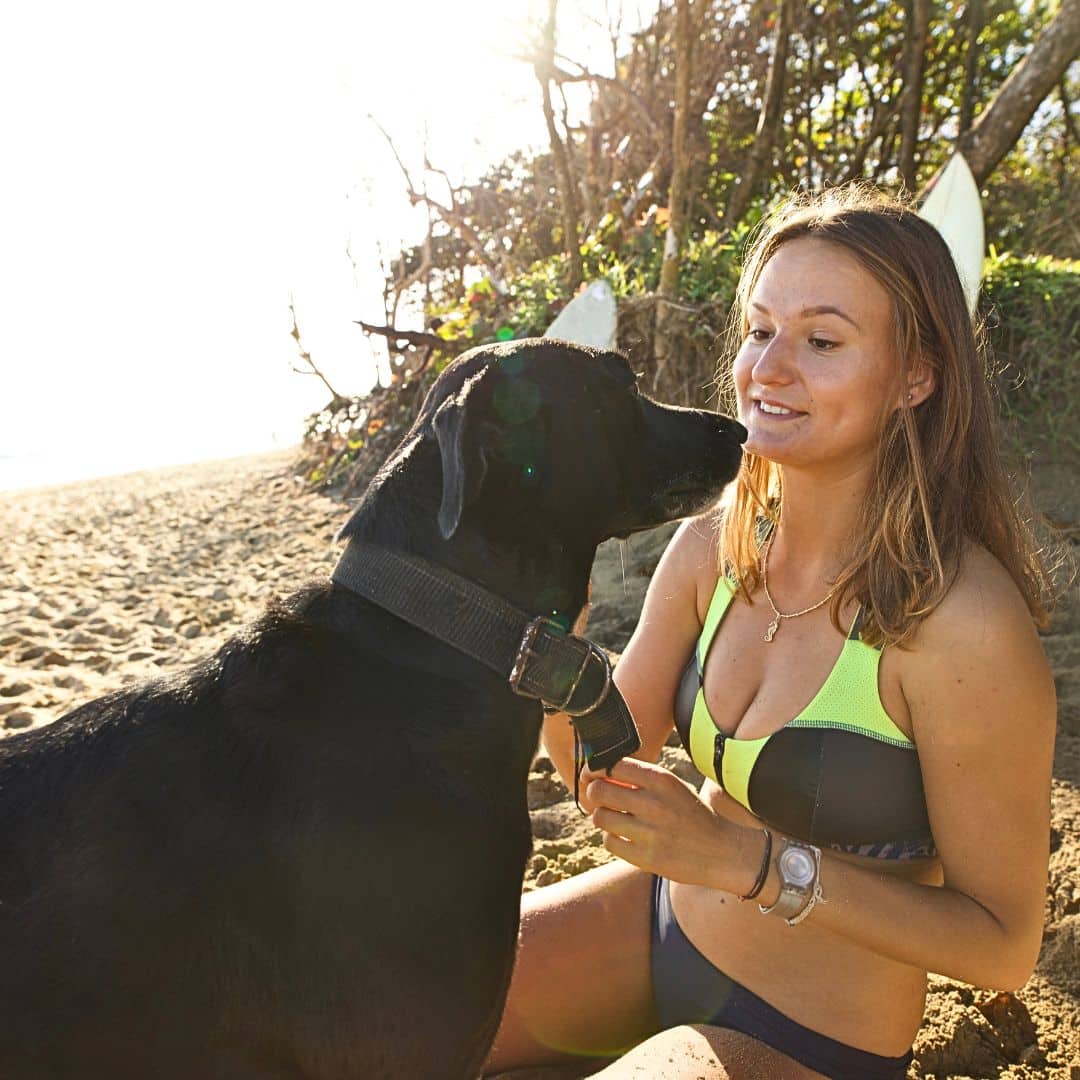 One of the most effective ways to ensure the safe return of a lost or missing pet is by properly identifying them. However, it's equally important to keep these details current. If you move or change your phone number, promptly update the contact information associated with your pet's microchip.
2. Stay connected with your veterinarian
Your veterinarian will play a vital role in your pet's health and well-being. They rely on accurate contact information to reach you for appointment reminders, test results, or emergencies. Ensure your vet has your latest phone number, email address, and home address on file so they can easily contact you when needed.
3. Be diligent with online registrations
Many online platforms allow us to register pets and provide essential information. Whether it's a pet adoption website, a lost-and-found platform, or an online community for pet owners, always double-check that the contact details associated with your profile are current.

4. Update tags and collars
Suppose your pet wears identification tags with outdated contact information. In that case, it can make it difficult for good Samaritans or animal control officers to reunite you with your furry friend in case of an accident or separation. Regularly inspect and replace worn-out tags, ensuring that they display your current phone number and address.
5. Inform neighbours and friends
Besides official registries and databases, it's a good idea to inform your immediate neighbours, friends, and family about any changes in your contact information. In an emergency or if your pet goes missing, these individuals can provide valuable assistance or act as a point of contact until you can be reached.
Remember, pets rely on us for their safety and well-being. We can ensure a quick response in emergencies or unforeseen circumstances by keeping our contact information up-to-date. Let's be responsible pet owners and take the necessary steps to keep
Secure Your Furry Friend's Future with a Microchip and Enjoy Peace of Mind!
Microchips are a safe and effective way to protect your pet, as they are implanted beneath their skin and cannot be easily removed or tampered with. Unlike collars or tags, which can get lost or damaged, microchips provide reliable and permanent identification.
Painless Procedure
Also, microchipping is a quick and painless procedure your veterinarian can do. It involves injecting a tiny chip under your pet's skin. Once implanted, the chip remains dormant until scanned by a specialized device that can read the unique identification number assigned to your pet.
Benefits of Microchipping
One of the greatest benefits of microchipping is the peace of mind it brings. Knowing that your furry friend has a way to reunite with you in case they go missing can alleviate stress and anxiety and allow you to rest easy, knowing you've taken proactive steps to safeguard their well-being.

Reunited
Moreover, animal shelters and rescue organizations worldwide increasingly recognize and require microchipping. So by microchipping your pet, you ensure they have the best chance to reunite with you if they ever end up in a shelter or rescue center.
In conclusion, securing your furry friend's future with a microchip is a wise decision that will offer you peace of mind. It is a simple and effective way to protect your pet and increase their chances of reuniting with you if they ever become lost. Don't wait until it's too late – take action now and give your beloved companion the security they deserve.