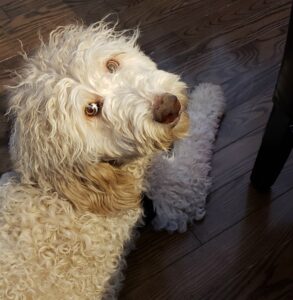 LUCIA is a solid girl with excellent conformation and a beautiful Caramel/Apricot wavy fleece coat. She is a happy girl, who is affectionate and thinks she is a big lap dog! She loves to be outdoors and enjoys going on hikes and walks. Lucy has an intuitive nature and beautiful hazel eyes that look right into you. She loves all people and dogs and brings joy and peace to all who are in her presence.  Wherever we go, people want to know when Lucy is having puppies! She has a beautiful conformation and is strong and sturdy, Lucy is a medium sized girl with beautifully expressive eyes. We are looking forward to breeding her in 2019 and seeing her puppies bring joy to many! Lucy is 47lbs and 22″ in Height. Lucy produces, Chocolate, Cream, Apricot and Cafe au Late Puppies.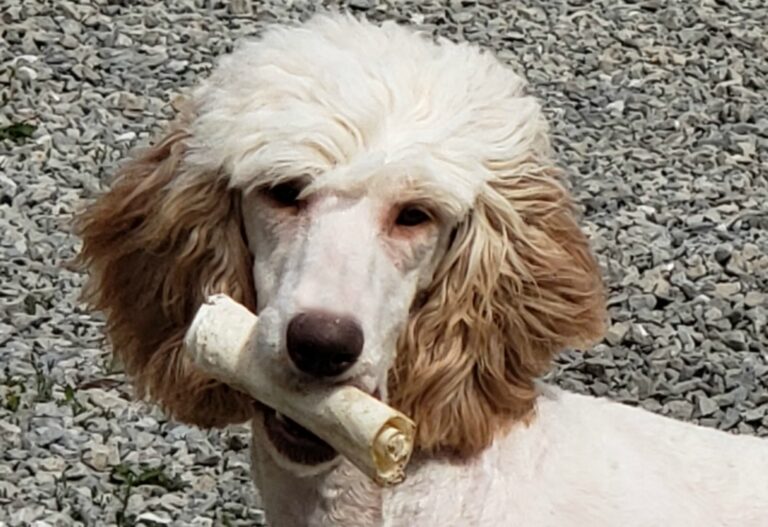 SCOTIA  is an outgoing and fun loving girl with a gorgeous curly fleece COAT. She has matured to be a Medium size weighing 50 lbs 21 inches in height! She has tons of energy. Scotia is especially quick to learn. She is outgoing and very social, and has a bouncy happy personality. She is bright smart and eager to please. Scotia will be a splendid addition to our breeding program! Scotia has produced beautiful Chocolate, Cream, Parti, Cafe au Late and Apricot Puppies!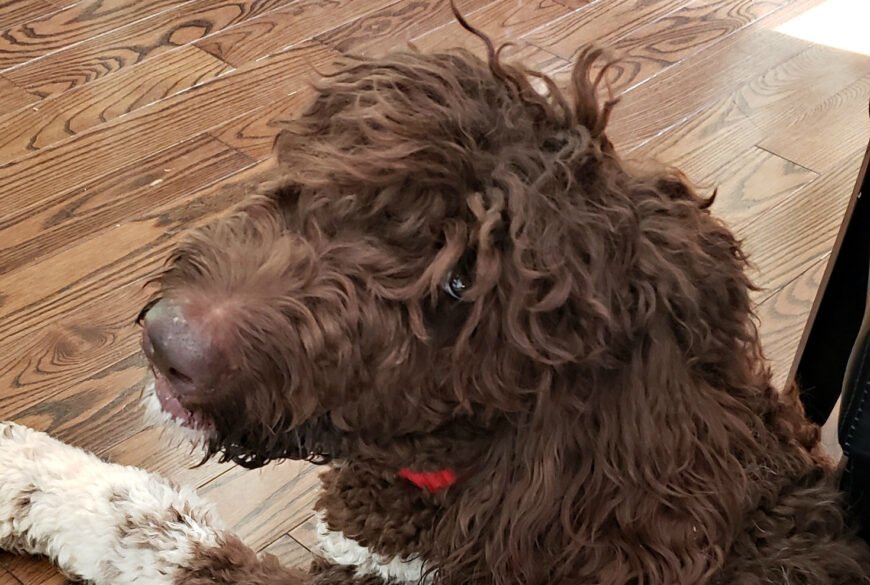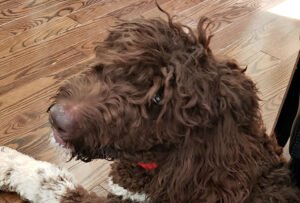 FAYE Our Beautiful Parti F1 Labradoodle. Not only is she beautiful, but she also has the perfect temperament and zest for life. We are looking forward to her future puppies, which I am sure will be little beauties.  Her all-time favorite thing is play fetch with a ball! She loves socializing with children of all ages. She has a wonderful, happy disposition and loves making eye contact until she gets the cuddles she is looking for from you.  Faye is a Standard 22" in height and her weight is 55 lbs. Faye produces Chocolate, Cream, Apricot and Parti Puppies!

GRACIE What a doll! This GIRL has it all…good looks, beautiful soft Fleece coat, great temperament, great conformation, she's patient, sweet, playful and a snuggle bug. GRACIE, draws attention everywhere she goes. She loves everyone she meets and she will be a splendid addition to our breeding program! GRACIE is a Medium 21″ in height and 55 lbs! GRACIE produces Chocolate, Cream and Apricot, Reds!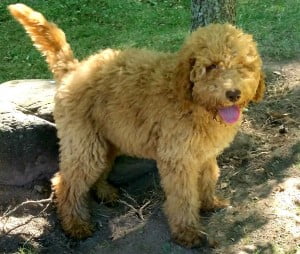 MISA Our beautiful Apricot girl, has everything going for her with her stunning Apricot wavy fleece coat, and her sweet and mellow personality. Misa represents the qualities we love in our puppies and we are excited to pass these characteristics on to her future generations. Misa, is a Medium 21″ in height and is 48 lbs! Misa produces, Apricots, Reds, Chocolate, Cafe au Late and Cream Puppies!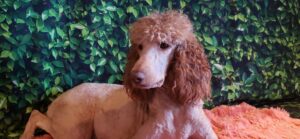 RED she has a fabulous combination of intelligence, she is spunky, sweet natured, and all around a loving temperament. She loves water and hanging out with her family, she also loves Snow! RED stands at 22 inches and weighs 48 lbs her coat is curly with a beautiful softness to it. RED has such a Calm disposition and Loves anyone she meets. Beautiful Red Produces, Cream, Apricot, Reds and Chocolate!