Grooming FAQ's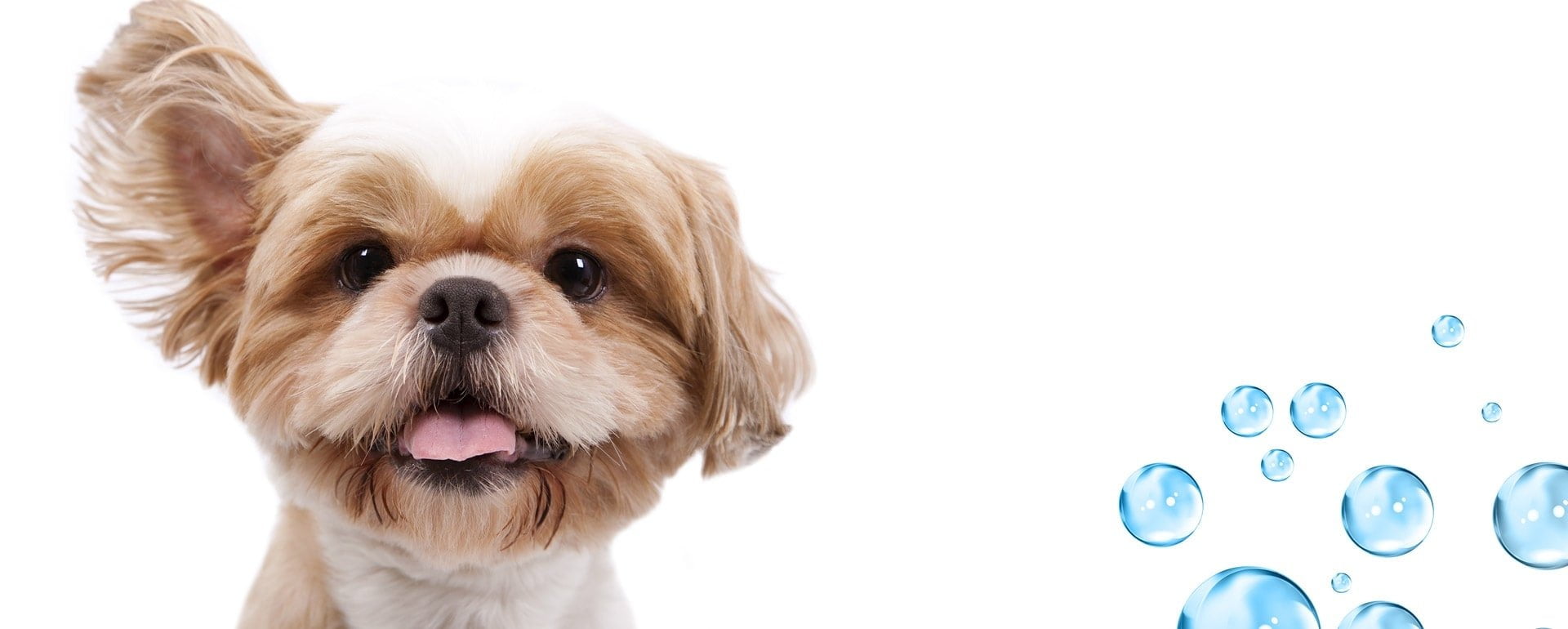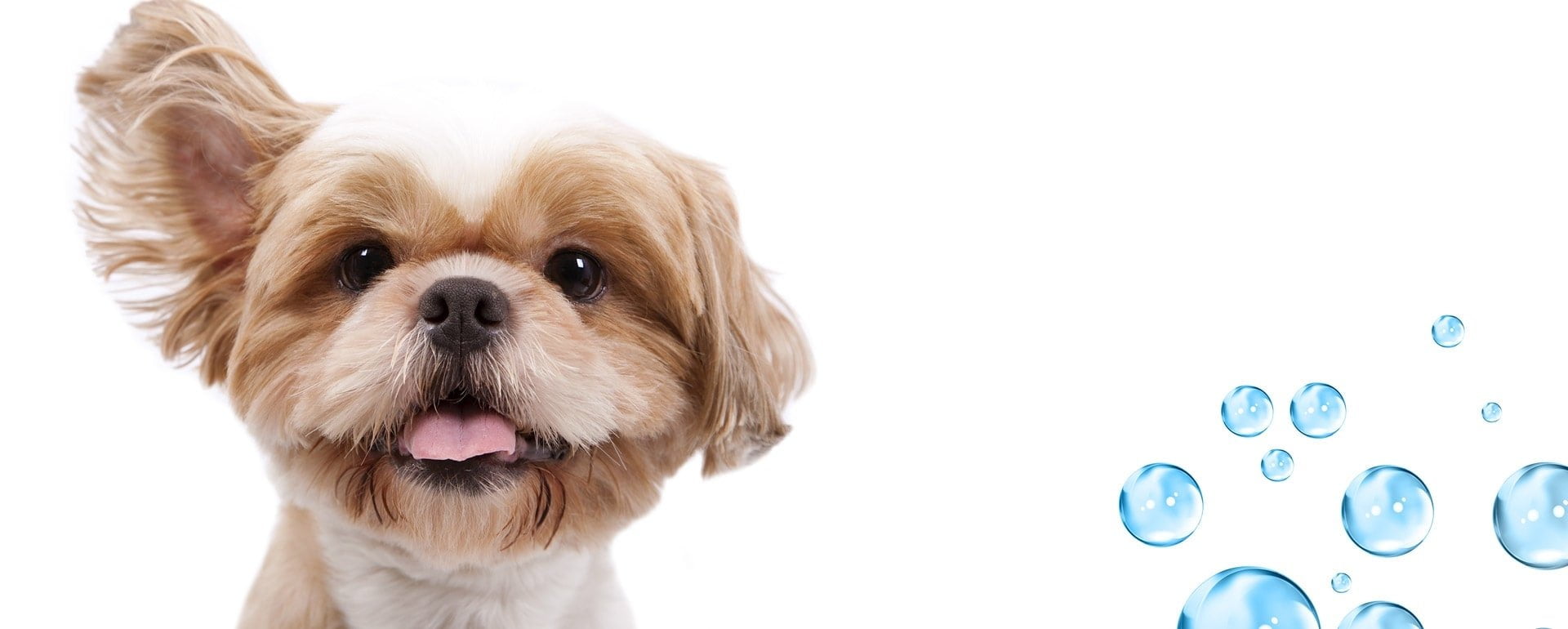 WE ARE CURRENTLY CLOSED TO GROOMING BECAUSE OF COVID-19 AND GOVERNMENT CLOSURE RESTRICTIONS!
What are your normal operating hours?
Grooming is scheduled by appointment only! Closed Sundays, Mondays, holidays, and when otherwise posted in advance.
Do I need to have an appointment to get my pet groomed or bathed?
Yes, you need to call or stop in to schedule an appointment. If it is your first time visiting us, it is a good idea to bring in your vaccination information, fill out your registration form and sign our New Client Form. If you just need nails trimmed on your pet, it is best to call to make sure we have plenty of time to tend to your pet's needs, and to make sure we will be there if we have a light schedule for the day.
How do I make an appointment?
Call us at 1-647-97-PUPPY(8997)
Can I stay while my pet is being groomed?
We prefer that you do not stay. You are your pet's best friend, and obviously your pet will be distracted while you are there, and it will cause your pet to become stressed. Since grooming requires work with sharp equipment (scissors & clipper blades) it is much safer to leave and return at the time you are told the groom will be completed. If you return early, PLEASE DO NOT TALK TO YOUR PET, as it may become excited. You may sit quietly or wait outside or we may not be able to safely complete its groom. The full groom price will be charged in this situation.
What kind of bathing products do you use?
We use all natural shampoos and conditioners.
I do not have proof that my pet has been vaccinated. Can I still come in for an appointment?
To maintain a fair and healthy environment for all our human & canine clients, we need verification of vaccinations for Rabies & DHLPP, as regards your Vet's protocol, with either paper work that you provide to us, or by contact from your veterinarian(s). Please advise us who your Veterinarian is and their contact numbers prior to arriving for your appointment so we may request your information. Please contact your veterinarian if you have any questions about these vaccinations.
One of the most valuable means to protect your pet's health and to maintain a healthy environment at Grooming by Cucciolini is to have your pets properly vaccinated against disease. Grooming by Cucciolini does everything in their power to provide a safe and clean environment for your pets, and we ask that you do your part by following your veterinarian's recommended vaccine protocol. We highly recommend the Bordatella vaccination before grooming.
What are your prices?
We base the prices of our services on the amount of time that we spend caring for each individual pet. For example, a geriatric pet or a behaviorally challenged pet will require more time and extra hands. Our add on services such as Teeth Brushing, Medicated baths, Tick Removal, etc. require extra time as well as specialized products and/or procedures. The quality of our services and the individualized care for your pet is reflected in our prices.
How do we determine our prices?
The same way any other business would – pricing is based on our expenses at our location – to be able to remain open and provide the highest quality of service possible for our clients (i.e., costs may include, but are not limited to: utilities, insurance, grooming products, equipment, repairs, etc.).
Will the FURminator Treatment keep my pet from shedding?
No, shedding is a natural and ongoing process for your pet. You may notice that your pet sheds more or less during different periods. These periods are often seasonal. We can only try to manage the coat that your pet is shedding at that time. However, a regularly scheduled bath with shed less service should help to alleviate the noticeable effects of shedding in your home.
How can I keep my groom pricing down?
You can help keep your grooming fee down by the following steps:
1) Make sure your pet does not have fleas/ticks by using a preventative (i.e.Bio-spot, Frontline, etc.);
2) Make sure you walk your dog prior to its grooming visit so it may relieve itself;
3) Keep your pet combed & brushed to remove tangles and Matts;
4) Keep your pet socialized for handling of feet;
5) Keep your pet at its proper weight.
What if I am late to pick up my pet?
Your pet will be happiest if you pick them up at the time you are advised they will be ready, or if you have asked us to call when they are ready, please be prompt for pick-up. We understand that lives and schedules are not always that accommodating, however, we are not a day-care , and we do not want to keep your pet any longer than necessary as it is stressful to your pet. Please be aware of our time frame for pick-up when making your appointment, and plan other activities for that day accordingly. Grooming by Cucciolini grooms by appointment, which means we do not have set hours. We are finished for the day when our last groom has been completed. We advise each client when they will need to pick up their pet, and we expect that, unless some unforeseen accident happens, the pet will be picked up on time. We do appreciate a phone call if you are going to be late. There is a $20. Charge if pets are picked up after we have closed for the day.